Do you want to discover one of the best cities in the world, a UNESCO World Heritage Site? In the heart of San Miguel de Allende, Mexico, you can stay in an eco-friendly hotel surrounded by greenery, among large gardens, works of art and the typical Mexican atmosphere
Do you want to forget about daily stress and relax in a dream place on your next holiday? Posada Corazón is exactly what you need!
San Miguel de Allende, magic and picturesque town of Mexico
We are in San Miguel de Allende, in central Mexico, in a place that has preserved its architecture and that makes tradition and culture its main strengths.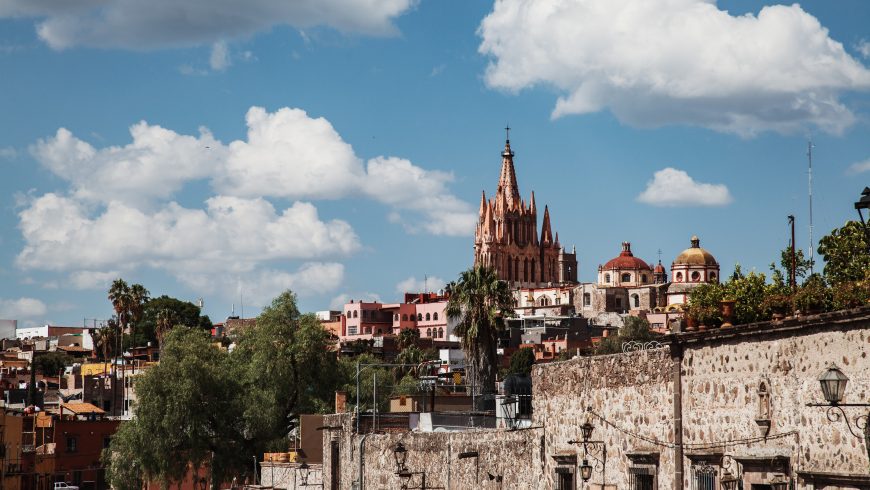 Located in the far eastern part of Guanajuato, San Miguel de Allende lies at an altitude of 1910 m and it is 274 km from Mexico City.
In 2002 San Miguel de Allende was included in the list of Magic Towns, a group of cities rich in traditions, beauty, and folklore.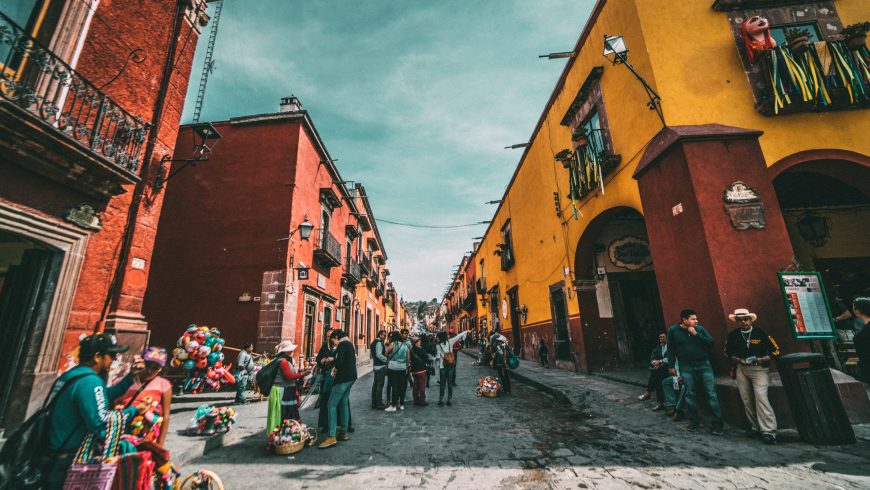 In 2008 UNESCO recognized the importance of this place by naming it a World Heritage Site, together with the Sanctuary of Atotonilco. After this appointment, the city was excluded from the Magic Towns in the same year.
In 2013 the internationally renowned travel magazine Condé Nast Traveler awarded San Miguel de Allende as "Best city in the world", thanks to its wonderful picturesque architecture and stone-paved streets, as well as its traditions and culture.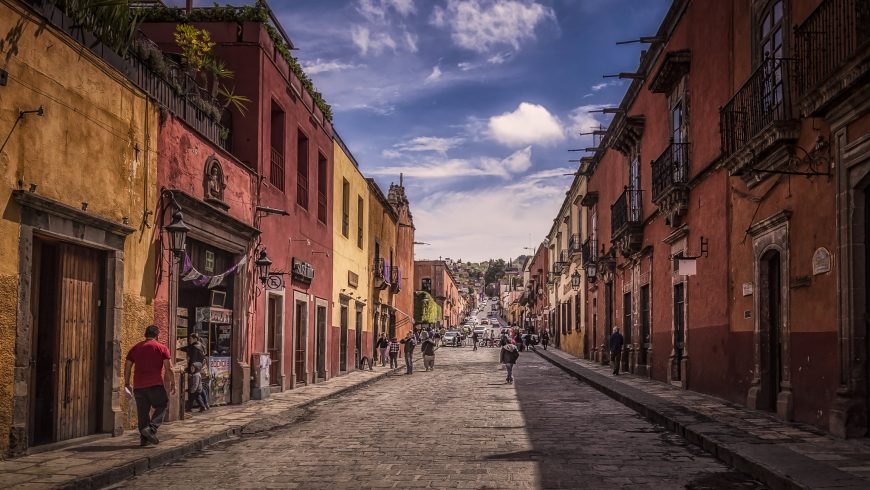 Posada Corazón, a balance of beauty and simplicity
The gorgeous Posada Corazón is in the old town of this enchanted place. In the back of the house there is a "corazon de manzana", name given to the gardens and grove's area behind the facade of traditional San Miguel homes. The temperate climate and plentiful water from fountains and springs gave life to these traditional garden courtyards, replete with fruit trees, flowers, and ornamental, aromatic and healing plants. These backyards formed a recreational space for the inhabitants and an ideal niche for a variety of birds.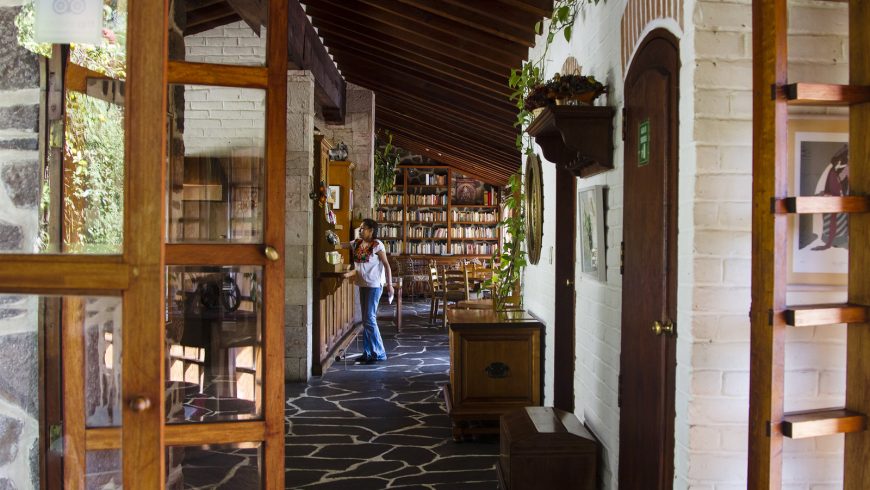 There are few remaining Corazon de Manzana in San Miguel's downtown. Posada Corazón has made efforts to preserve it as a garden and orchard, providing daily with organic crops as well as herbs and flowers for non-profit local activities.
The house has 5 different rooms for rent and it is a spacious construction typical of Mexican architecture of the 1960s, a balance of beauty and simplicity, designed by Leonardo de la Canal.


Read on to find out what César, owner and founder of the house, told us.
Could you tell us something about Posada Corazón? How did your project of eco-friendly hospitality start?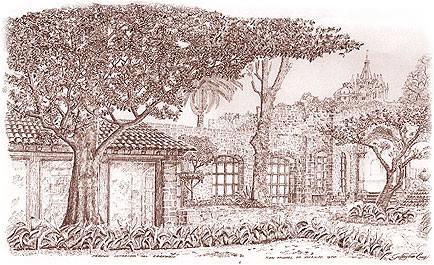 The property was my family house for many years. In 2004 we decided to turn it into a very simple family hotel, named Posada Corazón. Our goal was to have guests who could fully appreciate what the space offered: gardens, fountains, orchard, as well as trees, birds, and landscape. Moreover, the house has art pieces and a library. After several years we decided to close it as a hotel, mainly due to the vertiginous gentrification process in San Miguel de Allende and its consequences, which did not bring to the Posada the kind of people we were aiming to have.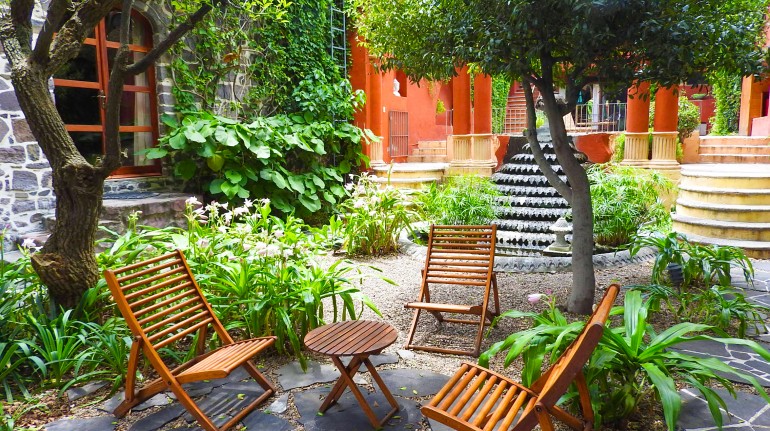 What practices of sustainability have you adopted?
The green practices we decided to adopt are many:
The maintenance of this old garden in the historical centre, including big shady trees, fruit trees, and a vegetable orchard (one of the oldest remaining in San Miguel), with no use at all of chemical products.
An organic production of fruits and vegetables which provide food for the house's kitchen and guests (we also have 20 chicken for eggs' consummation).
Vegetarian and vegan options.
Waste separation, using organic as orchard's compost, reusing some inorganic and producing little trash.
Photovoltaic autonomous system of electricity in the whole state.
Rainwater collection in cisterns, mainly used for the gardens' irrigation throughout the year.
Gray water treatment for irrigations of certain sections of the gardens.
Solar water heating system for bathrooms and kitchen, combined with conventional gas heaters.
Small pool tempered by direct solar heaters.
Use of biodegradable soaps and cleaning products.
Parking lot for cars and bicycles within the property.
Access from the street and along the house to wheelchairs.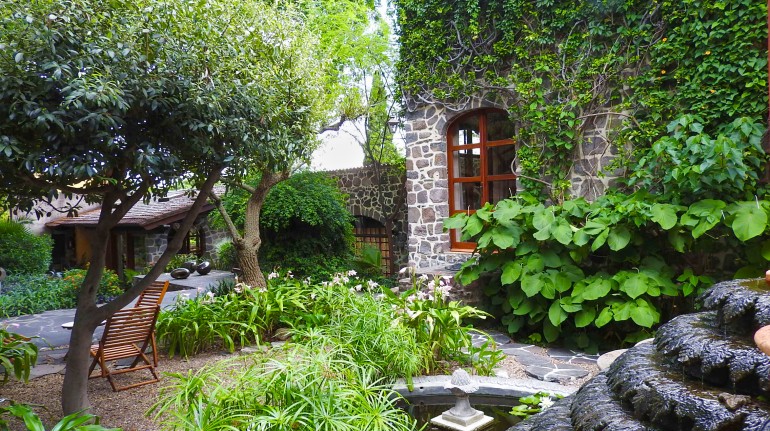 What aspects your guests enjoy the most during their stay at your place?
The ample gardens in the heart of San Miguel are one of the main attractions. Moreover, here guests can find an authentic Mexican atmosphere: a Mexican house with sculptures, paintings and a high-quality library. Our place has a rustic, simple, and elegant style and guests can feel like at home. In addition, we offer breakfasts with healthy products, many coming from our orchard. The presence of friendly pets (cats and dogs) makes the stay even more enjoyable. Last but not least, the kind and responsible attention from the staff is a very important aspect for our guests.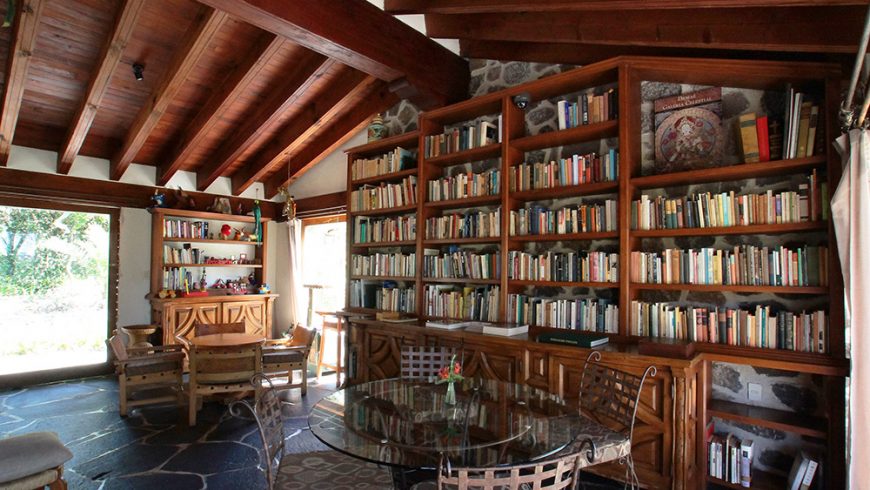 What does it mean to you to be part of the Ecobnb community?
We are convinced that the more we gather as sustainable projects and practices, the more we could have a positive impact on the Earth's future. Besides, San Miguel de Allende has a terrible deficit of these kind of options.


Book your eco-friendly stay at Posada Corazón
Do you dream of a green holiday to the discovery of Mexican traditions? Posada Corazón awaits you!
Book your stay now with Ecobnb.
Cover Image: San Miguel de Allende, photo of Jezael Melgoza via Unsplash