An eco-traveler has written to ask us for advice on a solo trip: so we started to think about a holiday for singles, a moment to reflect, to get to know yourself better while discovering new places and meeting new people.
Good evening,
I would like to ask you if among the many holiday solutions you have proposed, there are some that provide activities and meals in common, organized especially for those who are on holiday alone. For example, I refer to a week organized in a group, with an independent overnight stay, dedicated to the sharing of yoga, dances, theatrical workshops and things like that.
Thank you,
Laura
Alone or in company, traveling always makes you happy. From the most adventurous journeys to cooking classes, from yoga workshops to living in an eco-village: here are some ideas, one for every taste, for a holiday for singles around the world and the best eco-sustainable accommodations in which to live it.
An adventurous and off-grid holiday for singles
Immerse yourself in the green and forget about city life and its hustle and bustle: live a unique experience and connect with nature by trying life off-grid. On tiptoes, you will discover an authentic and conscious lifestyle that does not consume natural resources.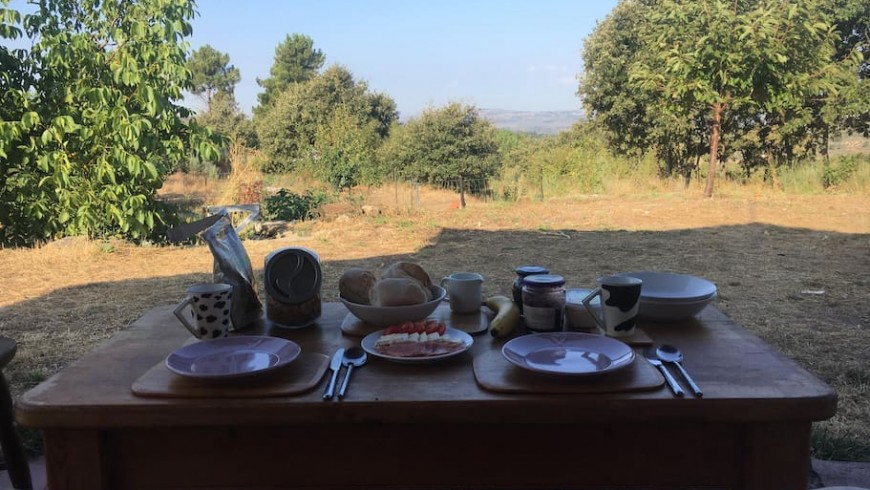 There are two perfect places for this type of holiday: one is located not far from a small Catalan village and is the Finca Verde olive farm, where you can choose to relax with other guests or venture between trekking, fishing and kayaking; the other is Rainbow Lodge, in Portugal. Here Andrea will welcome you proposing a holistic treatment, introducing you to the locals and advising you on the best activities; you can also cook in the common areas with the other guests of the accommodation.
Yoga holidays
You, nature and the possibility to meditate and wake up with yoga classes: here is another idea for a holiday for singles. All about relaxation and self-knowledge.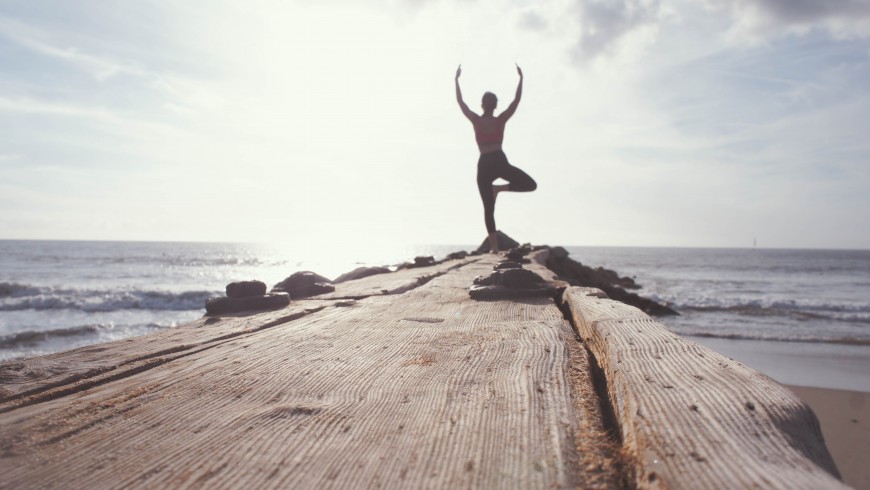 In Spain, you find Casa Tarsan, a beautiful ecological house with 360° views. Here you can participate with the other guests in the morning yoga classes, enjoy healthy and organic food and dive into the salt pool. Even in Sicily you can experience a holiday for singles in the name of yoga thanks to the Zenscily project of the Case Don Ignazio Organic Farm.
A break to reconnect with nature
A full immersion in nature means reconnecting with yourself, growing and becoming aware of how much man still belongs to this world, even if we forget it. A solitary holiday is the perfect time to tune into nature, without ever forgetting the possibility of meeting the other.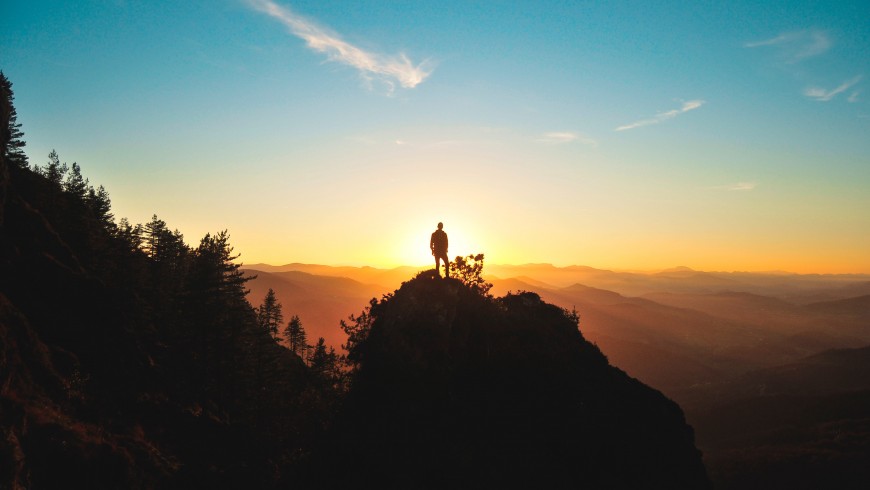 There is a truly unique eco-sustainable accommodation in the USA, Maine, perfect for a natural and solitary retreat. Nurture Through Nature offers different types of accommodation, surrounded by greenery, and offers many activities to do with other travelers. Another possibility for this type of holiday for singles is a stay at the Macaw Lodge, located on the Pacific coast in Costa Rica.
Share the city with travelers from all over the world
For your holiday for singles do you want to live a metropolis in a sustainable and different way? It can be a truly incredible experience, perhaps the beginning of new friendships with people of all nationalities. Hostels are the perfect destination.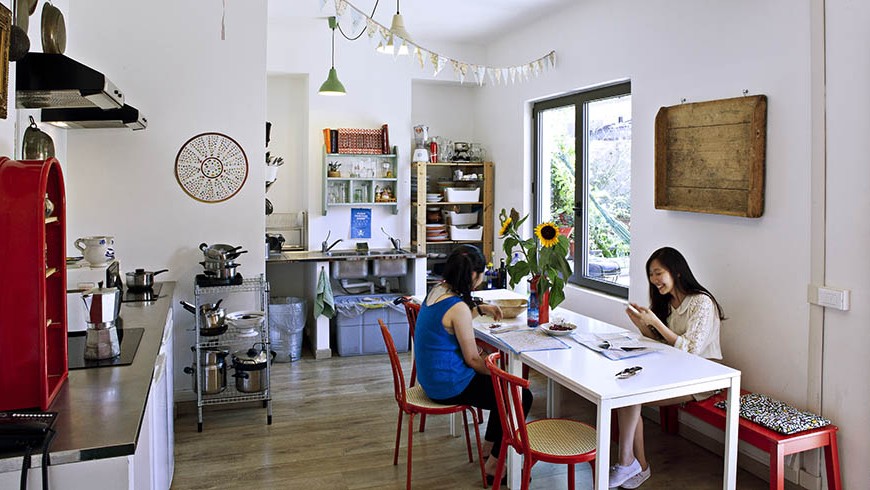 Ostello Bello is an hostel in the heart of Milan, a stone's throw from the Duomo and the Navigli. The rooms are friendly and have unique character. From the center of Milan to the heart of Barcelona where the Sleep Green youth hostel awaits.
Experience a vacation in an eco-village
Staying in an eco-village is a different experience, where you feel the sense of community and you can discover virtuous realities that commit to respect the environment to ensure the future of the planet.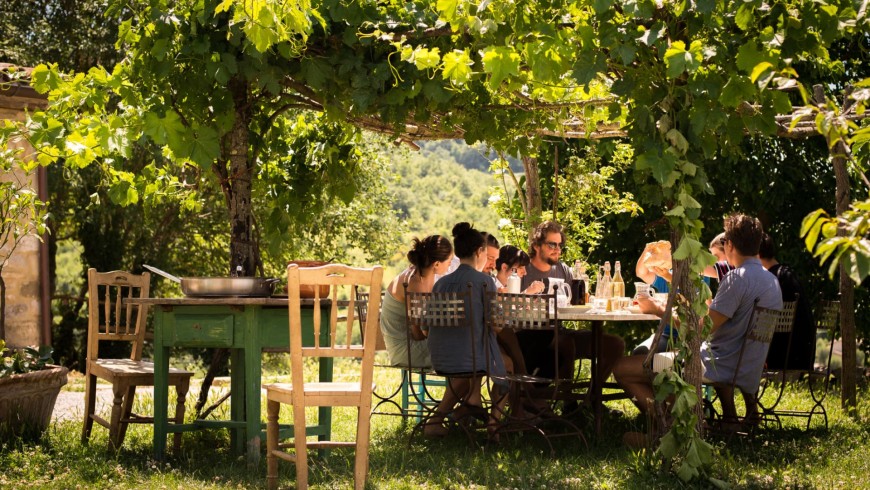 Among the eco-villages of Italy we recommend Torri Superiore, a small village in Liguria where you can always stay with other travelers or with the people of the small community, and learn new things. There is also the Govardhan Ecovillage, an agricultural community in India where you learn how to live in harmony with the environment and dedicate yourself to your well-being.
Solo travelers at high altitude
Living the mountain alone allows you to enter into deep harmony with yourself and nature. Learn to know your limits, your fears, but also your strength. Reaching your destination, whether it is a mountain hut or a mountain top, is a great personal satisfaction and often the scenery will take your breath away.
Malga Cere is a beautiful retreat surrounded by the pristine nature of the Dolomites. The accommodation, which can only be reached on foot, offers numerous common areas in a comfortable environment. Moving to Piedmont we find the Muzio shelter that organizes music, nature and photography workshops.
A holiday for singles between yoga and outdoor activities
For your holiday for singles you could also combine moments of meditation and relaxation with fun adventures in nature. Because sometimes in life it is not necessary to choose.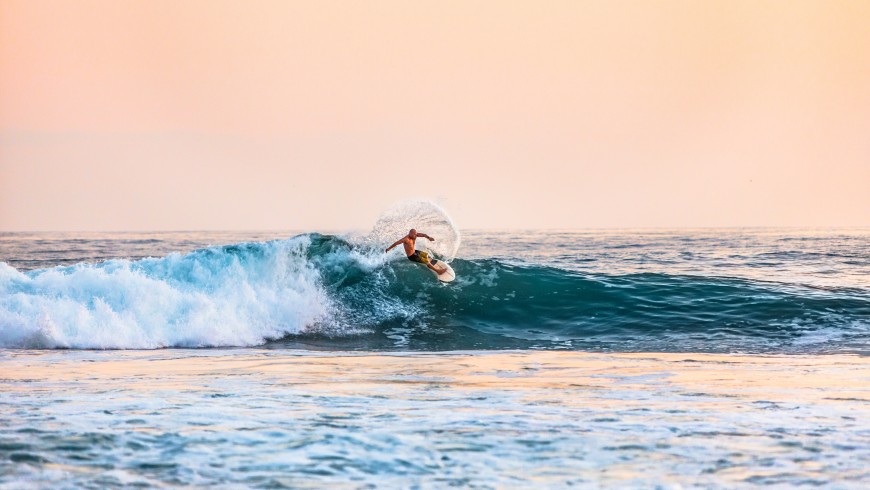 Mexico is the perfect place to take part in yoga classes and then take the waves and try your hand at surfing. Prana del Mar is the accommodation you are looking for. In Italy, in Bordighera, there is Agrilunassa Eco Guesthouse which offers daily yoga classes and guided itineraries by mountain-bike.
Cooking and ceramics lessons
A holiday for singles can be the perfect time to try your hand at cooking, learn new recipes and ancient gastronomic traditions. Or even participate in ceramics courses, something that maybe you've always dreamed of doing but for which you never have time.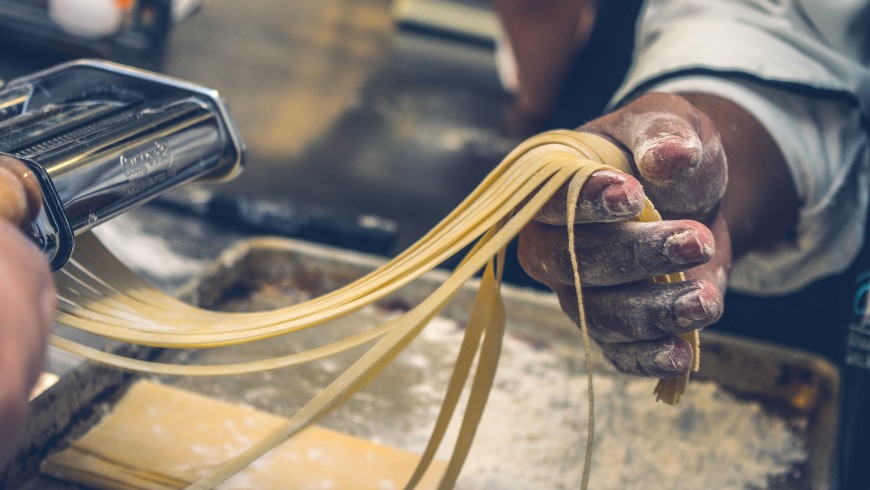 At the B&B Al Tetto Rosso you can learn all about the Calabrian cuisine: in this country house you will discover the secrets of the regional cuisine and learn how to make pasta. At the B&B Il Bosco delle Terrecotte you can dedicate yourself to raku pottery courses.
Traveler and volunteer
You need to unplug, the suitcase is ready. Why not take advantage of this time to do good, learn something new and help create a sustainable world?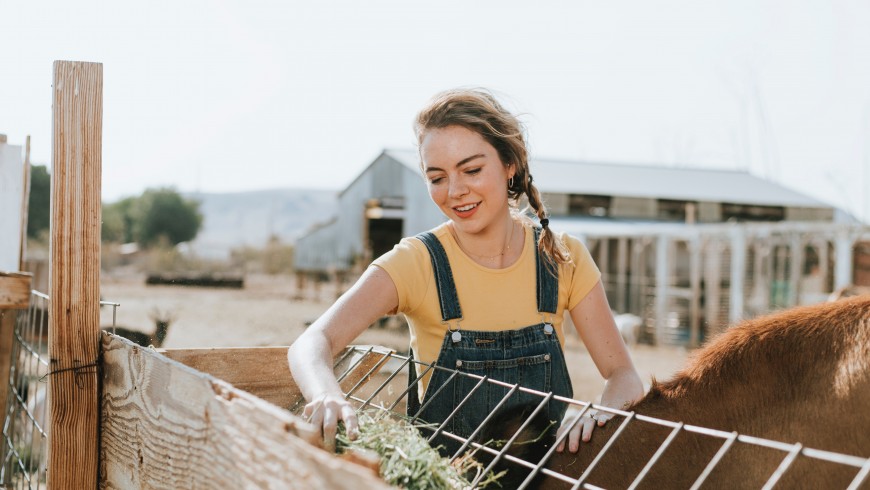 In Puglia you can volunteer at the B&B Mater Torre Guaceto, learning permaculture and traditional construction techniques. Another possibility is this accommodation between the mountains and the sea of ​​Greece, you can help on the organic farm in exchange for food, accommodation and the opportunity to learn about the sustainable lifestyle.
Farm holiday
Get your hands dirty, learn to cultivate, live the fruits of the earth and become a farmer for a day.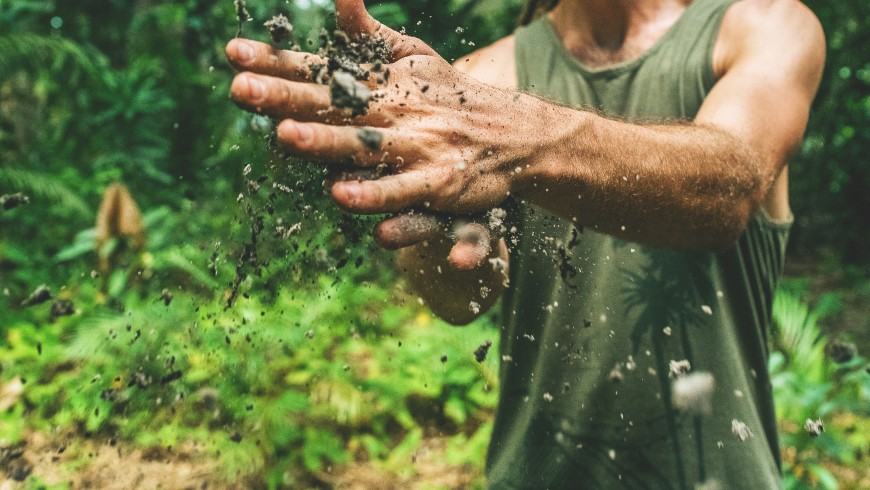 At Maso Pertener, in Trentino, you can learn how to breed farm animals or grow organic products.