Vegotel® specializes in environmentally friendly hotels, accommodations and B&B's that serve a vegan breakfast/lunch/dinner based on cheese, meat and dairy substitutes. Recently started and already expanded to four locations, Blije, Heegermeer, Schoonoord and the latest member, Wyns. Vegotel Blije is located in a farmhouse build in 1885 on the Zeedijk next to the Wadden Sea, Vegotel Heeg next the beautiful Heegermeer, Vegotel Schoonoord in our beautiful Drenthe province and Vegotel Wyns in the middle of the endless meadows and the bird breeding area of the Wynserpolder Friesland (a natural, but also sustainable place). Soon there will also be three Vegotels in Italy and the project will not stop, with the hope of expanding in the world.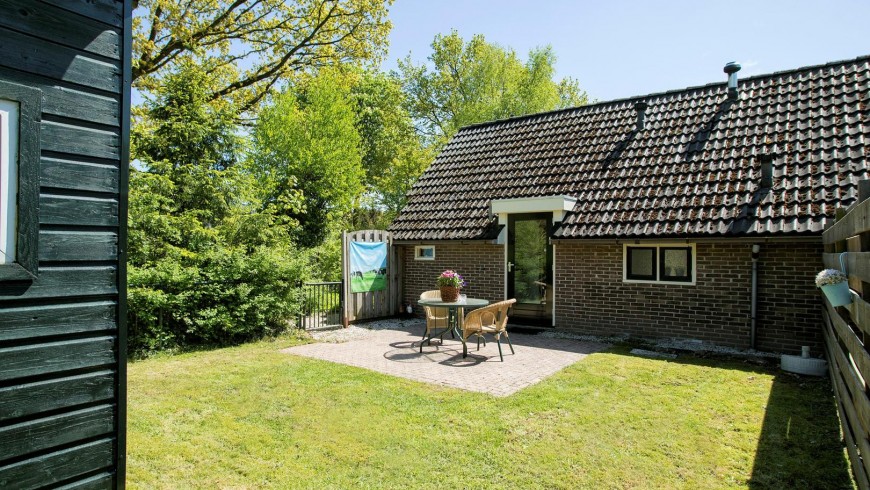 The Vegotels owe their name to the particular attention in delighting its guests with a fantastic vegan breakfast, with local products coming from an ecological supermarket (called Ekoplaza) nearby. Everything an eco-friendly tourist will need is here, including the rent of e-bikes and electric cars. The three pillars of the Vigotel philosophy are based on:
ecology
vegan food
electrosmog prevention, and therefore no wifi connection.
Vegotel Wyns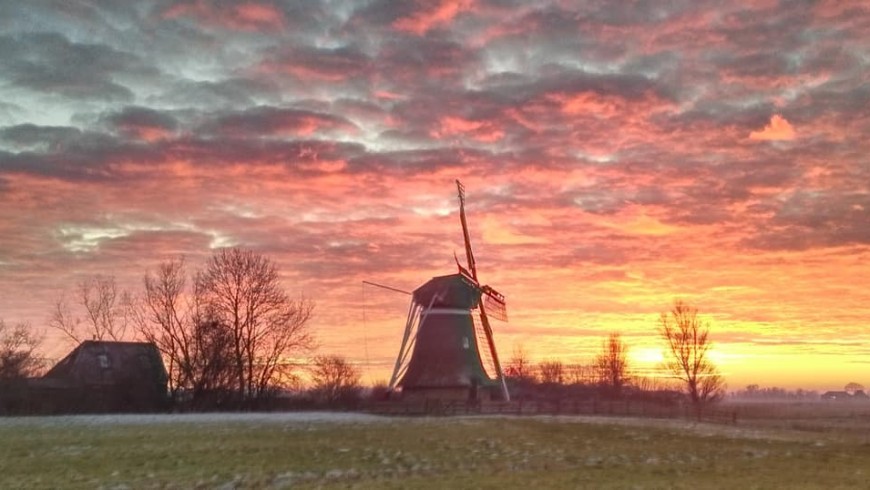 Vegotel Wyns is the newest member and the most environmentally location that we can offer. Completely self-sustaining plus a vegan breakfast, a hard-to-beat combination of sustainability.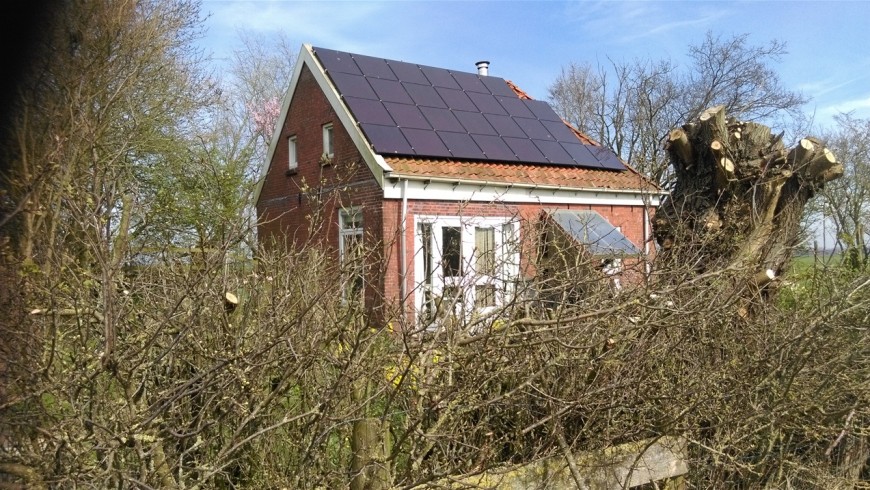 A miller's house, where you will experience what it is like to live self-sufficient. Relax, unwind and experience the purity of this special place of silence. This house was built in the twenties of the last century, when the miller lived here with his family. About ten years ago it was completely renovated. The walls in the cottage are made of clay, as well as the floor in the bedroom. The kitchen is made of scrap wood and inside you can light the wood stove comfortably.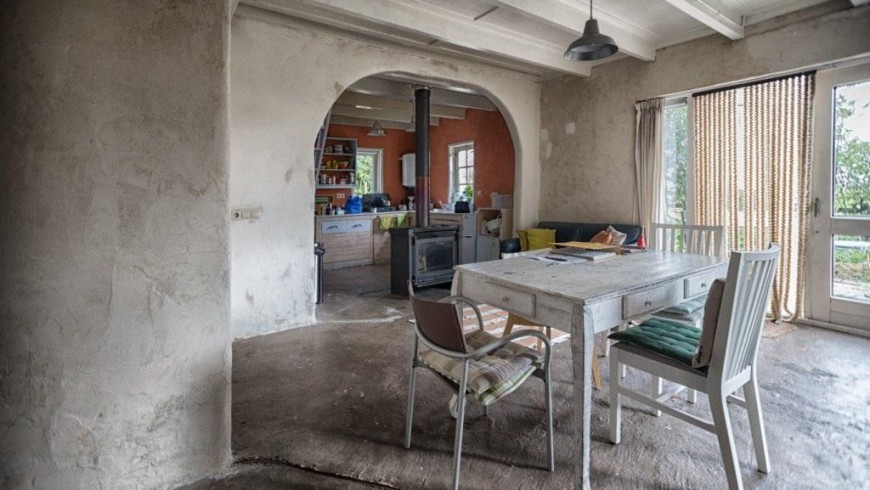 How did your project of eco-friendly hospitality start and what are your future plans?
We actually started as a combination of factors. First was surely living in a farmhouse on a beautiful location next to the Zeedijk (Sea dyke) in Blije, situated in the middle of the Wadden Sea area. Our farmhouse and surroundings are very suitable for a small-scale hotel and since my girlfriend and I are both vegans we named it Vegotel, a registered European brand name. Our concept caught attention and soon we came in touch with the owners of other ecological accommodations which resulted in the expansion to four Vegotel locations and three locations in Italy in the near future. So seven locations in just seven months, we are of course very proud of that.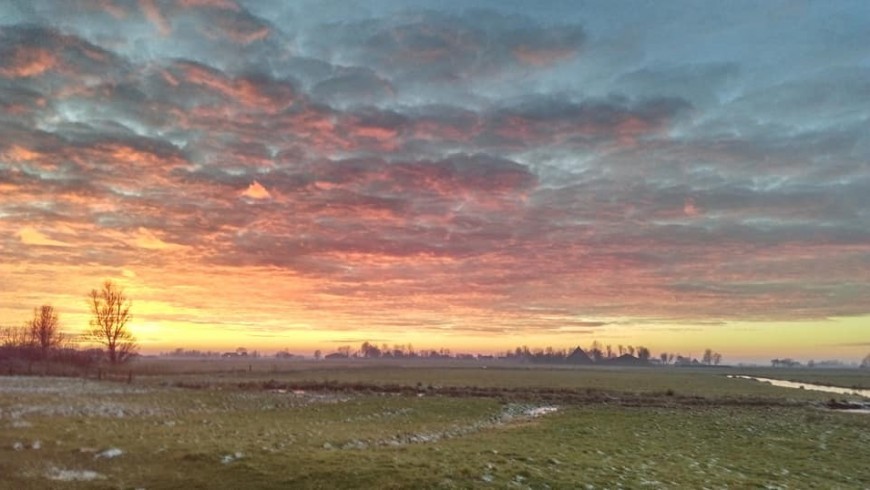 Another factor is a bit of entrepreneurship and vision. The hospitality industry, in particular, the hotel/catering branch in the Netherlands are lagging behind, almost nobody advertises vegan products and even vegetarian options are scarce. This in contrast to the increasing choices of vegetarian/vegan options in every supermarket nowadays, which found me particularly surprised. Hotels with vegan cheese or cold cuts are hard to find, up till now, Vegotel jumps in this potential market.
Besides veganism, we are also working on preventing electrosmog. I (coincidentally) discovered a sensitivity for electromagnetic radiation (WiFi/4G transmitters and devices like smartphones, laptops, tablets, etc.). Many people have the same physical problems and it's difficult to find a hotel without wifi, unlike in Germany and many other countries, where this is a normal thing. So new locations are without wifi or the owners are able to switch it off on request.
What practices of sustainability have you undertaken?
We only use solar or wind energy.
Second hand furniture as much as possible.
Electrical car and E-bike rental, quite unique.
95% of our shopping is done by Ekoplaza (a 100% ecological supermarket) and Veggiedeli (an fully vegan online shop).
An eco-shower (Vegotel Blije).
Biodegradable cleaning and care products.
Waste separation.
Vegotel Wyns has no fewer than 28 solar panels provide solar energy in this climate-neutral house which delivers all the energy needed.
Connection to water supply, power grid or sewerage is missing. Yet there is running and filtered (drinking) water and electricity. The water comes from the well.
And last but not least, the most important one to make the difference, our delicious all-day vegan breakfast and lunch/dinner possibilities.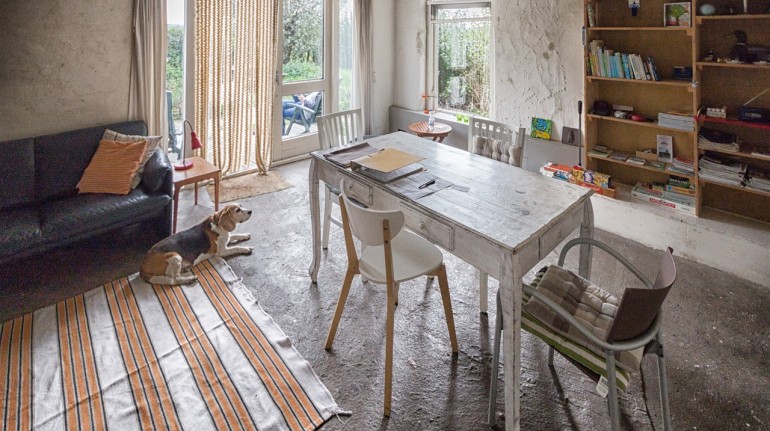 Future plans include charging points for electric cars and for example an environmental discount for guests who arrive in a hybrid/electric car or by train.
What aspects your guests enjoy more of their stay in Vegotel?
That's a very good question. Let's our Belgian, German, Dutch and British guest speak for themselves:
"At last a vegan hotel in Holland".
"A very good place to relax and coming at peace".
"The fresh sea air which surrounds Vegotel makes you dream".
"A good way for introducing vegan cheese, cold cuts, and other dairy substitutes".
"A hotel with respect to our environment, animal and human welfare".
"A perfect starting point for exploring the Wadden sea area".
Would you say, from your experience, that tourists are changing their habits and thinking more about sustainability?
Yes, but very very slowly. You can only find the right ones on specialized websites like Ecobnb or Veggie hotels. For standard (luxury) hotels it's still not a number one priority. And that's not good for the wellbeing of our world because, as the first Dutch astronaut Wubbo Ockels said, "we are all astronauts of Space ship earth". In addition to that, we see that Vegotel changes people, sometimes just within an overnight stay. We try to give each guest a giveaway message concerning our rapidly changing environment and the advantages concerning vegan food and the Vegotel concept generally. Most of our guests are environmentally more aware when they leave, also non vegan guests, as shown by the guest evaluation we received.
What do you think is the next step for sustainable tourism development?
Use only solar or wind energy, serve vegan food as much as possible, paying attention to use only the best substitutes, so switching is easier. Than use biodegradable cleaning and care products, for example, or sustainable materials and second-hand furniture as much as possible. The idea is to think green in every way, increasing sustainable mobility and encouraging the use of electric cars.