The vegan and vegetarian choice is now more and more widespread, in Italy and in the world. If until a few years ago eating out and spending holidays was not so simple, especially for vegans, now a large number of accommodation facilities offer menus dedicated to these special diets and some completely embrace the philosophy offering to all guests exclusively food of non-animal origin. So now organizing a vegan holiday is much simpler: just choose your destination, between sea, mountain and city.
Here you can find 10 addresses of bed & breakfasts, hotels and farmhouses in Italy where your vegan holidays becomes even more sustainable thanks to solar panels, recycling, organic food and green architecture.
Vegan holiday in Sicily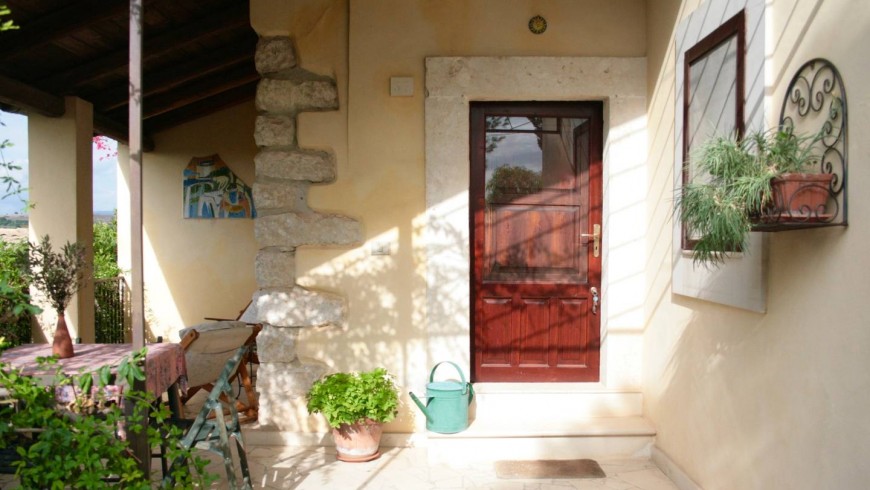 A homemade breakfast, with garden produces and organic ingredients, on request vegan or gluten free and then explore Mounts Iblei or the cities of Ragusa and Modica: this is the offer of Case Caro Carrubo B&B, rustic and familiar, surrounded by 4 hectares of meadows and olive groves. The accommodation is ideal for families and travelers who seek harmony with nature and contact with people and place; it uses the sun as a source of energy.
A vegan holiday in a mountain retreat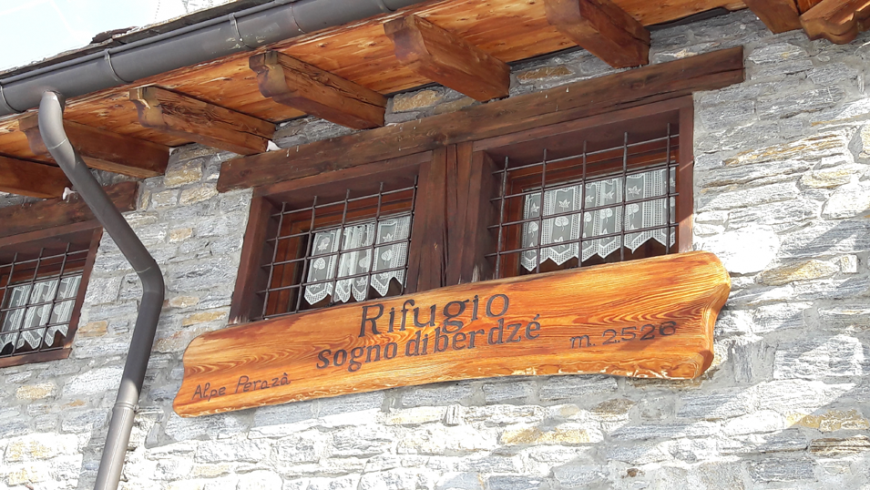 We reach the 2526 meters of altitude where there is the Sogno di Berdzè refuge, between the Gran Paradiso National Park and the Avic Park. The retreat, characterized by the typical and authentic mountain atmosphere, offers a healthy cuisine designed also for vegans, with delicious dishes made with local products.
The accommodation can be reached on foot, by mountain bike or on horseback through 3 beautiful paths.
Vegan and vegetarian breakfasts in the woods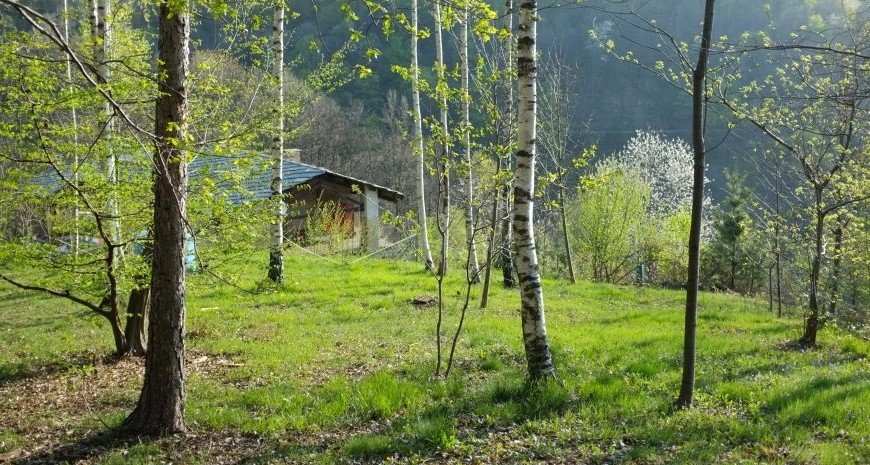 Casa Payer is a bed & breakfast surrounded by wild nature, among the woods of Pellice Valley, in Piedmont. Here you can learn about a different life, the one lived in the woods, relaxing in hammocks among birch trees, making bread and pizza and enjoying rich vegetarian and vegan breakfast, both sweet and savory, in a suggestive room with a view. The accommodation, just one kilometer from the Urania Astronomical Observatory, recovers rainwater, has solar panels and uses environmentally friendly cleaning products.
In Lazio, for a regenerating holiday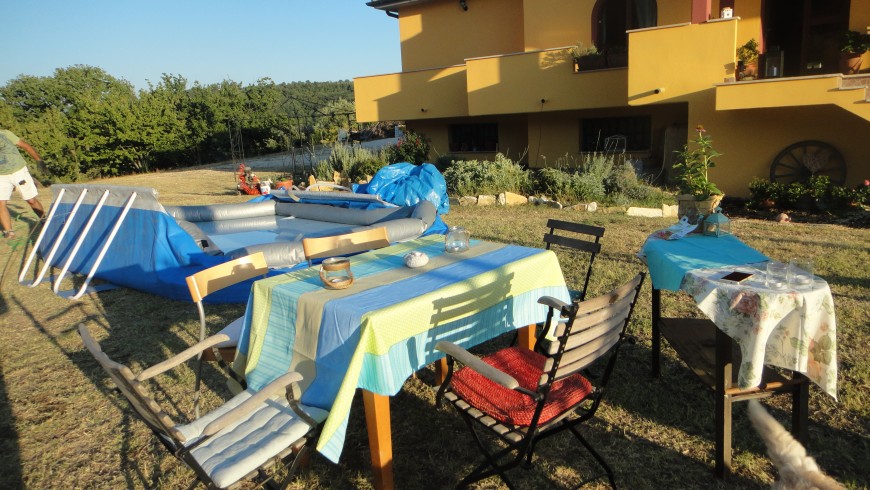 The B&B Viaggiatori d'intento offers 3 bedrooms, 2 large teepees, reading lounge, a large room for courses, but above all the opportunity to experience a deep natural connection. Immersed in the countryside, it is possible to book holistic sessions and savor vegan breakfasts and meals on the porch of the house, which offers persuasive landscapes both at sunrise and at sunset.
Vegan holiday in Emilia Romagna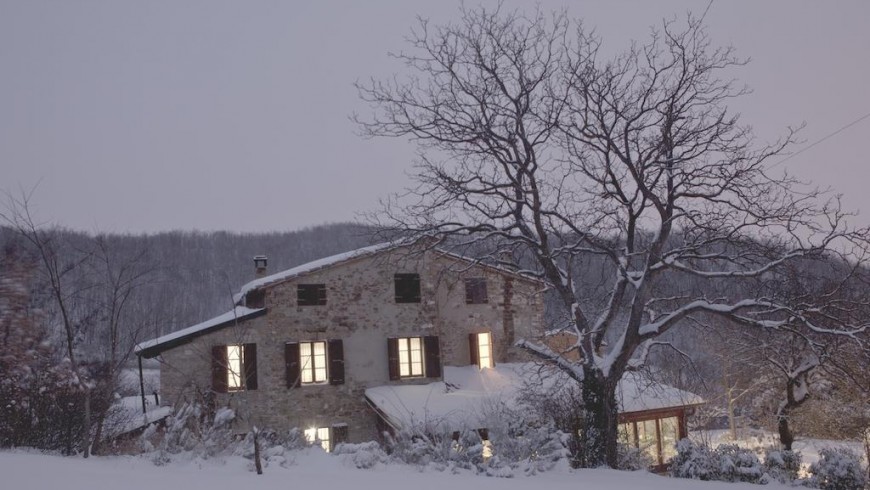 The green hills of the Parma Apennines are the background of the Vegetarian and Vegan Farm Podere Doglio. Here you can enjoy the silence and tranquility of the place, but also a friendly and familiar welcome. The rooms are spacious and enjoy a beautiful view, the restaurant is exclusively vegetarian (on request also vegan), follows the seasonal cycles and is characterized by typical dishes based on organic farm products or local and regional products.
Vegan Salento



The organic farm Piccapane is located in the heart of Salento, a stone's throw from the crystal clear sea and the main attractions of this incredible corner of Apulia. The restaurant is 100% vegan and offers excellent dishes made with organic ingredients produced on the farm. The accommodation has solar and photovoltaic panels and a phytodepuration plant. Land, cuisine and hospitality are the main ingredients of this beautiful vegan farm.
Veg farm in the Marche region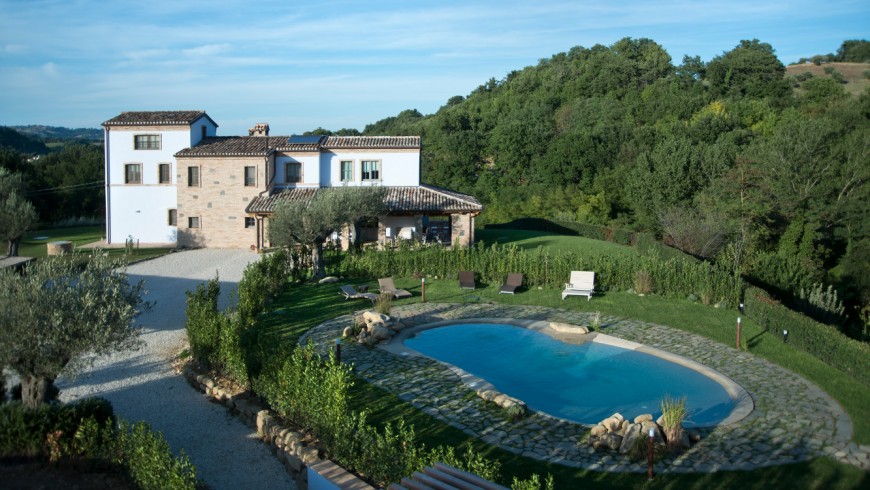 Among the rolling hills of Marche you will find a refined vegetarian, vegan and ecofriendly farm ideal for a regenerating holiday. Coroncina Farmhouse, born from the love of nature and food, also features an intimate wellness center with sauna, swimming pool and numerous spa treatments designed for you.
Vegan holiday at the gates of the Belluno Dolomites Park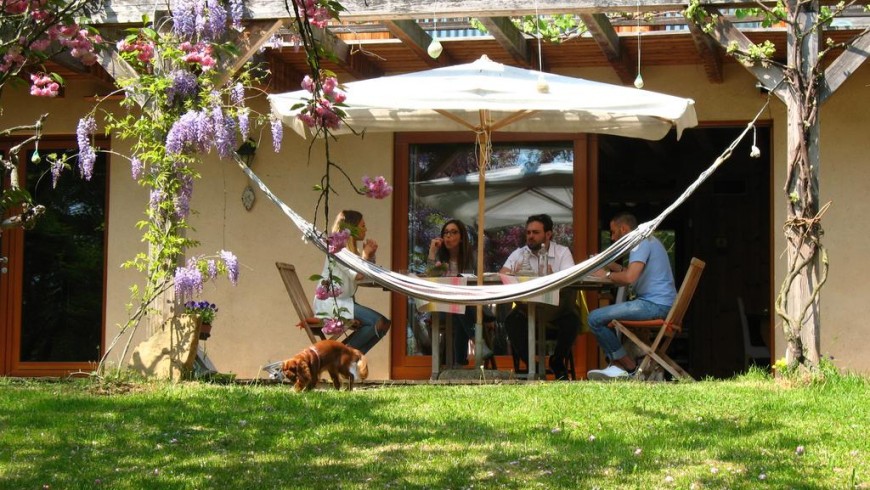 Campo di Cielo is a bed and breakfast built in solid wood, a emission-free accommodation that has a vegan restaurant, a sauna and a library. The rooms are characterized by the presence of wood and are equipped with every comfort.
A farm on Lake Garda



Le Novare is an ecological farmhouse whose rooms are housed in the old grandparents' house, renovated with attention to water and energy savings. Each room has been furnished with care, preferring energy-saving or LED light bulbs, natural materials, water-based or ecological paintings. On request it is possible to have abundant and tasty vegan breakfasts, the ideal way to start a day to spend among the farm animals or discovering the charming villages within walking distance from the accommodation.
In the uncontaminated nature of the Garfagnana



Our last tip for your vegan holiday is in Tuscany and it's Il Melograno Nano, an organic farm that offers a vegan, natural and macrobiotic breakfast. Guests have a synergetic vegetable garden at their disposal with a huge garden and comfortable bedrooms.