Emerging among wonderful forests, ridge prairies and ancient formation's rocks, Beigua Park is an unrivaled natural beauty, acknowledged as a UNESCO World Heritage. Here a road map to discover it slowly and some eco-friendly ideas for the night.
The National Italian Observatory for Tourism Inart has recently registered a peak in the flow of visitors and hosting accommodations in those places which host a Unesco World Heritage site. Italian tourists prefer environmentally protected locations, as the environmental awareness on the importance to preserve and evaluate their own territory is on the rise. Among these locations, there is a huge number of sites of natural interests which promote hiking and walking experiences.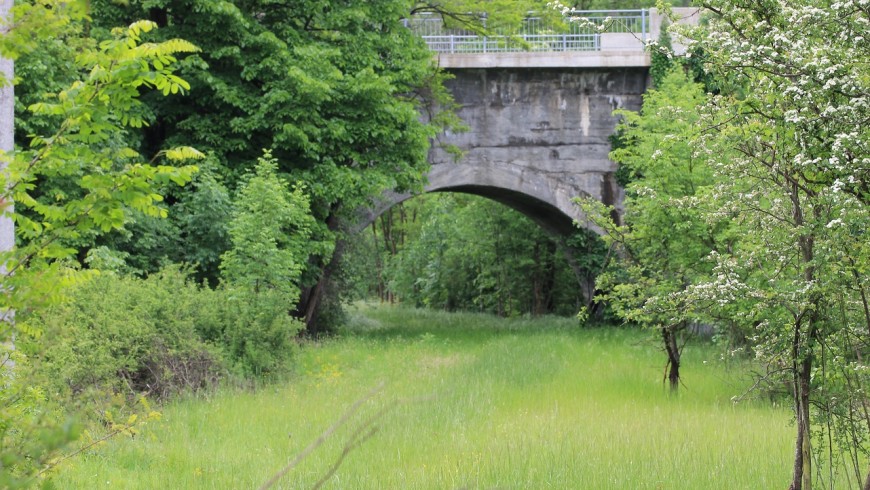 Discovering Beigua UNESCO Global Geopark
The Beigua's district is a mix of breathtaking and always changing landscapes, characterized by Mediterranean forests mixed with reech forests, ridge prairies, and ancient formation's rocks. The overall district presents such strong biodiversity that in 2005 it has been awarded the prestigious recognition of Global and Europan Geopark under the auspices of Unesco.
The Park, founded in 1995, represents the biggest protected natural area of Ligurian region (North-West Italy), with its twenty-six kilometers of mountains ridges within walking distance to Ligurian Riviera. Worldwide renowned, the Park is avifaunistic excellence: birds of prey like the Golden Eagle fly in its skies. There are thousands of well preserved rare species of birds in this park, including the Ghiandaia, with its unique light blue-gray plumage.
The district is signed by several pathways, including one of the lengths of 6 km, which is easily walkable by everyone in few hours.
Ghiandaia's bird, photo of Stefano Caldera
Serpentino's bridge, photo of Emanuele Benigni
Historical running competition, Ph Emanuele Benigni
Pathway "Anello Della Badia di Tiglieto" in Nordic Walking
With the intentional use of Nordic Walking's chopsticks together and with a correct posture and a good preparation, we will be all ready to deal with this medium level pathway.
Starting from the medieval stone made Serpentine's bridge, where it is also possible to see the remains of an ancient windmill, the pathway runs in an always-changing landscape: in the forests first, then passing through the rocky canyons of Orba's creek, ending up in the harmonious and peaceful sandy bends.
From the bridge, the pathway turns its back to a giant secular oak, continuing first in the wild nature and then offering a view to the wonderful Orba's canyons thanks to a natural balcony.
Nordic Walking in Beigua's Park -Ph Emanuele Benigni
Orba's creek -Ph Emanuele Benigni
Orba's canyons -Ph Emanuele Benigni
Orba's pathway -Ph Emanuele Benigni
Orba's canyons -Ph Emanuele Benigni
Orba's pathway -Ph Emanuele Benigni
Following the path, the plant life becomes then increasingly dense and so the ground becomes rocky. We can gain easy access to Rio Masino, walking along with some houses. Always surrounded by oak's forest, the path continues downward, passing by abandoned soils and a cave, gaining a small bridge that passes across one of the Orba's affluents. The landscape here is different: a humid zone, full of beech and ferns trees, growing along the river.
An old ironworks, born along the river too, marks the line from which we have access to the characteristic bridge on the Orba's creek. Once gained the other side, we pass through some buildings and a track or laned showing the way.
Here the road becomes accessible by means of transports, that's why, after just a few corners, we turn into a forest in which there's an abundance of chestnut trees, Scotch pines, and white hornbeam, besides thousands of pinecones.
At the end of the path, some secular trees indicate the presence of a park, well preserved and enclosed, at the border of which an ancient laned open the way to the "Badia di Tiglieto" plane, where we get a view to the twelfth-century old Cistercian monastery.
The abbey, dating 1120, is the first Cistercian settlement in Italy and the first to be built outside France.
Here we can rest after the walking, shadowed by the trees or in the big glade all around, which invite us to dive into the nature of Beigua park.



Taking a day off to walk in nature is never a waste of time.
Moreover, with spring and summer ahead, training open air has crucial importance for our health.
The first step is choosing the most suitable activity. Trekking and Nordic Walking, which is becoming increasingly popular, represents good ways to find peace of both mind and body. As we all know, walking is good and is often associated with positive vibes, even without too many efforts. Your body will thank you!
In the park, it's possible to organize summer camps, besides trying other sports activities like climbing, orienteering, canyoning,  mountain biking, trail running….
More information: amateur trekking company info@crocedivie.org.
Sleeping in nature, in the Beigua Park you can!
Spending a holiday in nature, be sure to respect the environment, the place, and its inhabitants. In the Beigua's park, we found some amazing green hospitality's proposals. From the Shelter of adventures surrounded by forests and hills to the historical villa in the green, among flower beds, meadows, and groves, where to have a recharging sleep after the full day in the Park.
To minimize their environmental footprint, they use cleaning natural product, promote recycling over 80%, make use of low-consumption light bulbs and some bioarchitecture tips. Water is warmed up by the sun, thanks for to energy coming from reusable sources, and minimize their waste thanks to some flux reduction and water saving systems.
Look for your eco-friendly accommodation and travel to discover the Beigua's Park natural beauties!
Front picture: Parco del Beigua, Raffele Sergi's photo, via flickr