An eco-friendly camping surrounded by the nature of the Gran Paradiso National Park. Thanks to the solar and the photovoltaic plants, the camping save almost 10 tons of CO2 each year. In addition to the classic placements (tents and camping grounds), there's also the glamping with the chance to stay in romantic wood houses. We interviewed Danilo Chabod, manager of the camping Casa Bianca.
100% renewable energy sources, biological and local food, separate collection. Located in the heart of the Gran Paradiso National Park, in the province of Turin, the eco-camping Casa Bianca offers the chance to stay in the Alpine Pearl Ceresole Reale respecting nature. Danilo Chabod, the camping's manager, told us about the good practices and the green innovations he adopted.
How was the idea of your camping born?
Eco-sustainability in our camping is a fundamental principle. Clients come to us because they choose the Gran Paradiso National Park to flee from city life's stress and artificiality to rejoin Nature, animals, plants, silence, waterfalls' silence… and old times' values.
We created Camping Casa Bianca to change our clients' way of traveling, to underline the possibility of a tourism that respects the natural environment, to make you holidays sweet, soft and sustainable.
Sweet, for those who care about respecting the Alpine, natural, human environment. Soft, in the choice of transport means and activities, giving up impacting accommodations and polluting fun. Sustainable, to protect the territory and to help economically and socially those who live there.
What makes your eco-accommodation so unique?
Spending your holiday in camping in the grand Paradiso National Park is an unforgettable experience, even more, stunning if you indulge your tastes. There are people who want to experience contact with nature with just the bare necessities, like in a tent; others prefer the comfort of a camper or a caravan; others want to try Glamping staying in our Pods and Family Pods.
Glamping is a unique experience: it lets you live in true contact with nature without giving up your comfort. So you can reconnect deeply with the environment, the mountains, the woods, and the starry sky and at the same time live a comfortable, relaxing experience.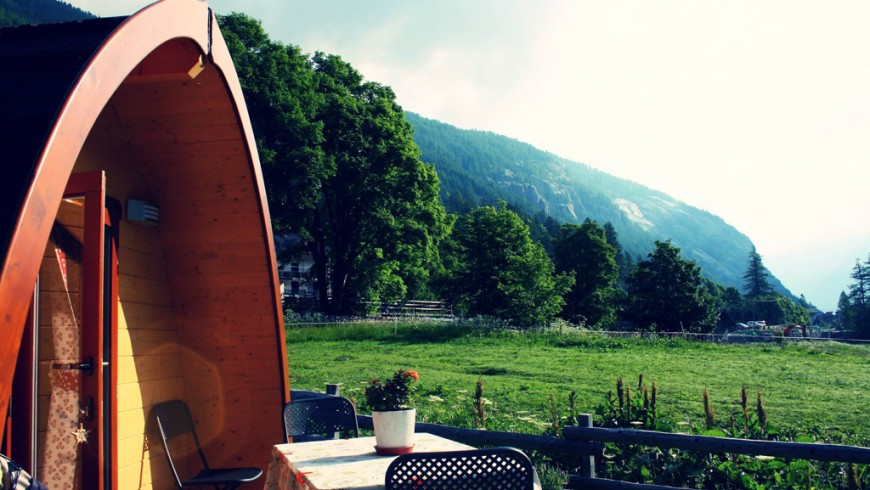 Camping placement
Pod of Camping Casa Bianca, photo by Martina Bernardi
Inside the Pod: Romantic wooden details
Which eco-friendly habits did you adopt at Camping Casa Bianca? And which results did you notice?
We guarantee the sustainability of our eco-friendly camping and we promote renewable sources and energy efficiency.
Some figures:
Solar thermal system to produce domestic hot water – Installed in 2013:
5,24 tons of CO2 are saved each year
2475,6 m3 of GPL saved
Photovoltaic plant to produce electric energy – Installed in 2015:
4,42 tons of CO2 are saved each year
These are the eco-characteristics of Camping Casa Bianca:
100% renewable electricity sources: The electricity used comes from renewable sources;
Biological or local food: Typical dishes of the local cuisine. Mineral water from local springs;
Accessible without a car: It's possible to reach the accommodation using public means of transport GTT;
Ecological cleaning products: Detergents used to clean rooms, sheets, and dishes are made with natural products. Detergents are biodegradable and eco-friendly, and guests' soaps are natural and biological;
More than 80% separate collection: They collect, recycle and dispose of waste (paper, plastic, aluminum, organic and residual waste) in an adequate way, passing 80% of separate collection.
Low-energy lights: The accommodation reduces electric energy consumption by using energy-saving lights. More than 80% of the installed lights are of Class A energetic efficiency.



Which itineraries, experiences or excursions do you particularly suggest to your guests at Camping Casa Bianca?
The itineraries that you shouldn't miss:
Among the most beautiful excursion, there's the one that goes from Borgata Moies (in the Alpine Pearl of Ceresole Reale) to the mountain Refuge Hunting House of Gran Piano (2222 m). The itinerary retraces the path of the King up to one of the most important hunting houses of the House Savoy, which still maintains its original shape. This excursion offers also the opportunity to know Gran Piano, born as a royal hunting reserve and, today, one of the least visited areas of the Gran Paradiso National Park. In addition to the landscape's beauty, you can also spot grazing packs of chamois and ibexes.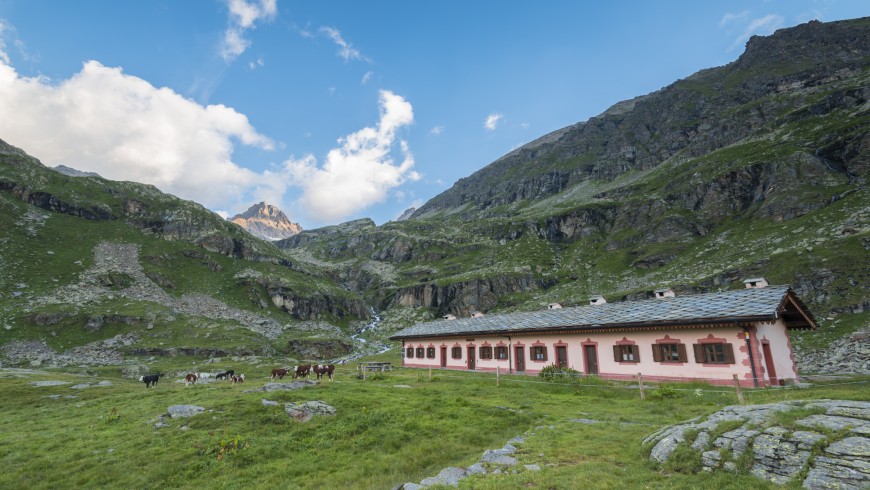 Other unmissable itineraries are the ones that go to Refuge Jervis, Lake Dres, Colle della Teraa, Peak Basei, and, for the more trained trekkers, Refuge Leonesi, at the foot of the "Levanne".
We strongly suggest the Lake Tour, on foot or by bike, especially at dawn, because of its amazing landscapes.
You can reach several trips to the Colle del Nivolet with the shuttle working daily in July and August, offered by the Municipalities of Ceresole Reale and Noasca, the Gran Paradiso National Park and the Tourism Board of Turin and Province.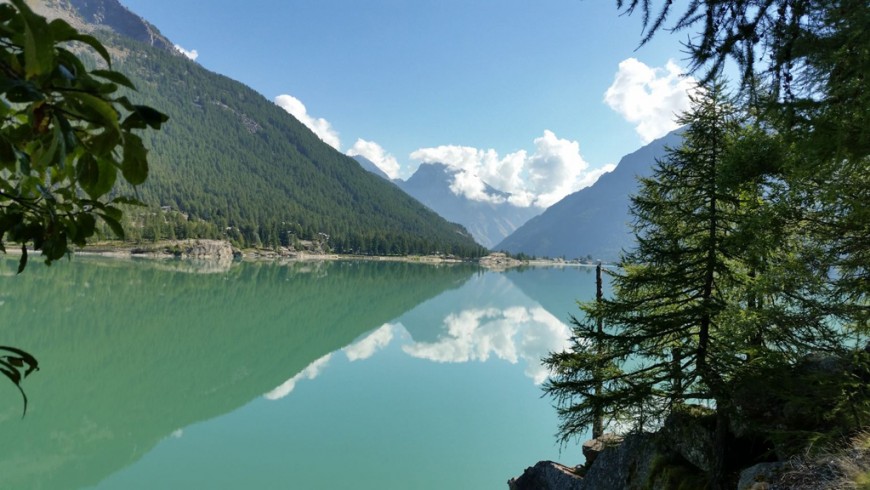 Ibex in the Gran Paradiso Park
Excursion from the Alpine Pearl of Ceresole Reale
Nivolet, photo by G. Tamiozzo
Which good sustainability practices did you adopt?
Some years ago, we obtained the Quality Label of the Gran Paradiso National Park, given to the accommodations that adopt good sustainability practices. However, the concern for renewable energy, biological products, and biodegradable detergents have always been part of our lifestyle and working activity. It's all about small habits and choices that don't turn upside-down our days, but allow us to reduce to the minimum our impact on the environment.
Domestic hot water and heating system are fueled by a thermal solar plant that supplies almost 90% of our needs (on average, we save almost 5,24 tons of CO2 each year);
Electric energy is produced by a photovoltaic plant that covers 75% of our needs (on average, we save up to 4,42 tons of CO2 each year);
Cleaning products and detergents for rooms and dishes are eco-friendly and made of biological raw materials;
We don't throw away anything: we recycle more than 80% of paper, plastic, glass, and organic waste;
Plants and flowers that decorate the outside are local: we don't introduce any non-native species.



What do being an "Ecobnb" and an "Alpine Pearl" mean?
Being part of these two "families" means fighting together to protect our environment, in our case the Gran Paradiso National Park.
Unconditional love for the nature of our places, respect for the environment in which we live, and that we want to leave to the next generations.
Now it's up to us: Anything is possible if we want to make it happen!
Cover photo by Noah Holm on Unsplash