Walking in the clouds. In the Alpine Pearl Ceresole Reale, during all summer weekends, you can actually take it as slow as you want: along the road for Nivolet Pass you can only travel on foot, by bike or with the public transport if you want to reach those purely beautiful alpine peaks. As well as being good for the environment, this initiative is also quite successful. Here to tell us is Cristiana Cima, councillor for tourism at Ceresole Reale.
Walking in the clouds, a piedi tra le nuvole in Italian, is the project developed by the Alpine Pearl Ceresole Reale and the National Park of Gran Paradiso, with the aim of promoting slow mobility and  sustainable tourism. During summer weekends, the road to Nivolet, a pass, which is located at 2.500 mt above sea level and is also the natural habitat of rock goats, chamois and groundhogs, is closed to traffic.
This will allow you to slow down, walk around or move with public transport and still manage to reach unspoiled mountain peaks. Without any noise or pollution coming from cars, you'll be able to fully enjoy the landscape of Gran Paradiso's National Park, the silence, the smell and colours of this earthly piece of heaven.
Ceresole Reale's initiative was actually launched a few years ago, but it was last summer that it actually became successful. We met and interviewed Cristiana Cima, councillor for tourism at the Alpine Pearl Ceresole Reale and here's what she told us:
Alpine Pearls promote sustainable mobility among the Alps. When did Ceresole Reale become part of them?
We became part of the Alpine Pearls in 2009, following the request of Gran Paradiso's National Park. Together with the Alpine Pearl of Cogne, we wanted to do something to improve the mobility in our area, making it more sustainable. Our goal was to make possible to visit our enchanting places while "walking on tiptoe" and therefore having as little impact on nature as possible.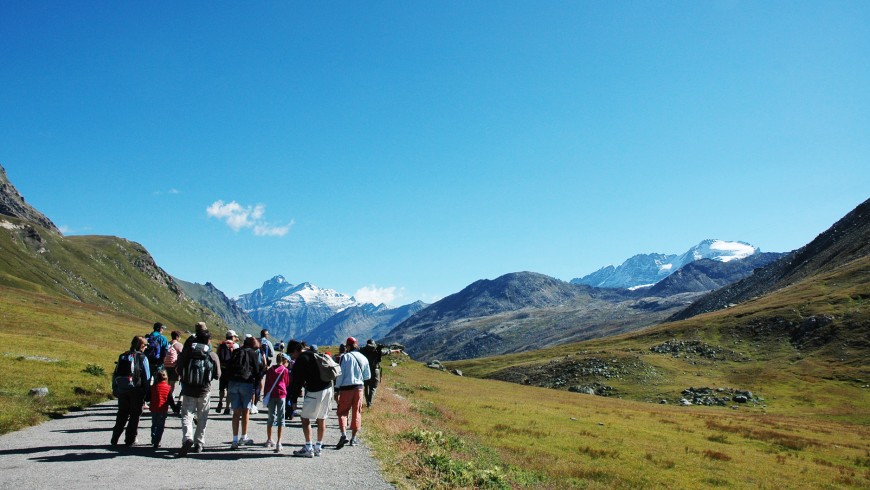 What does Ceresole Reale do to promote a different and sustainable mobility?
One of the most important projects we have undertaken is the one that allowed us to free the road to Nivolet Pass from traffic. During summer Sundays the road used to be very busy, making the Nivolet Pass look like a high altitude parking lot.
Together with the National Park of Gran Paradiso we thought that reducing traffic was absolutely crucial so we decided to close the road to traffic during all summer weekends, offering a public transport service. The initiative is called "Walking in the clouds".
Amazing! Can you tell us a little bit more about the project "Walking in the clouds"?
Every summer weekend (from June to September), the road is completely cleared of cars. A bus will get you to Nivolet and from there you can peacefully go up 3000 mt high without being bothered by cars' noises and pollution.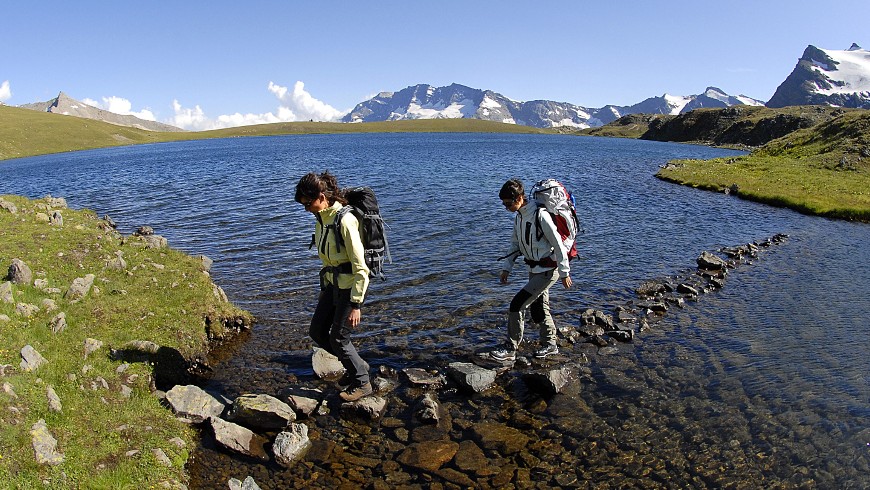 In 2017 the bus service was offered for free during the whole summer to our tourists and residents. In this way we slipped from 1600 people transported every year (in the previous summers) to more than 6400 people in 2017. A great success!
Not only we stop traffic during summer every year, but we also design and realise an events calendar, which goes from plays in theatres, to km zero products' tastings and from guided excursions to historic exhibitions.
What is one of the main goals you reached with the Alpine Pearls?
The project of total pedestrianisation of Ceresole's path around the lake was definitely one of our most important achievements. From it, we obtained a 10 km long pedestrian path, which is available and suitable for everyone, as well as being completely free from cars. We adapted the signage so that the path would also be open to blind people.
The project is called "Ceresole accessible": the lakefront is not all we did, in fact we also worked to improve accessibility in many establishments, hotels and restaurants of this area.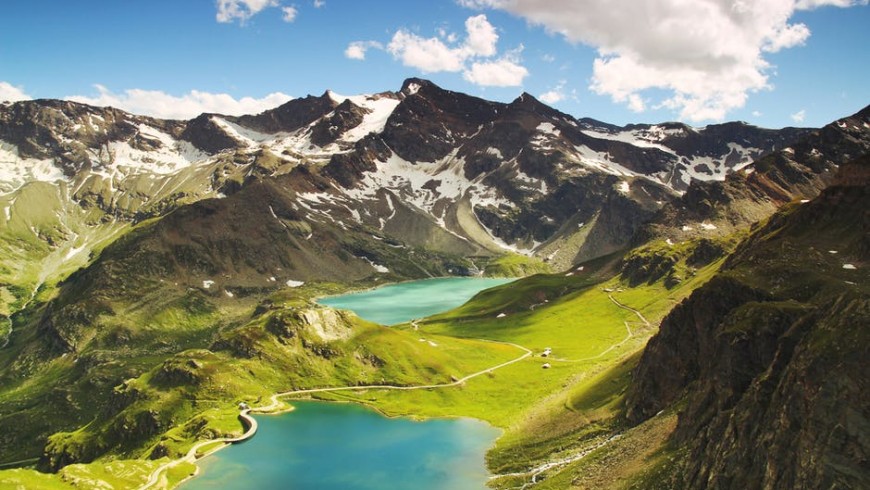 Ceresole Reale looks like the perfect destination for a "sustainable" holiday in contact with nature. What do you suggest we don't miss?
Ceresole Reale is the ideal starting point to walk at a high altitude. You can start from 2.500 mt and reach the Grand Paradiso walking through breathtaking paths.
Among the many, I suggest the "Dres Lake": a lovely 2 hours long itinerary which starts in the southern part of Ceresole's Lake, among pines, meadows and grasslands and ends at Dres Lake. The landscape surrounding the lake is amazing, with an incredible view of the Levanne. If you want, the path goes on towards Col del Nel and Rifugio Jervis. It's a perfect and easy trekking for those who love nature and eco-tourism.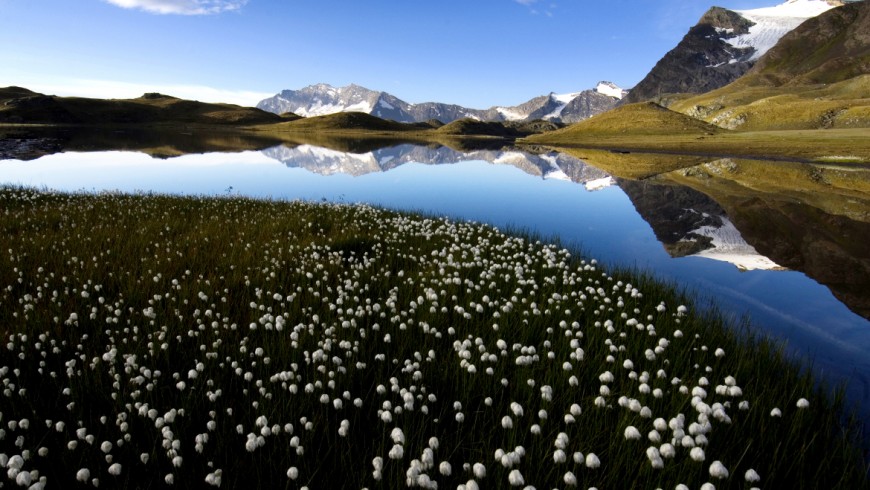 What makes destinations in the Alpine Pearls special?
First of all, the fact that you can explore wonderful locations in the Alps, while being surrounded by a heavenly anduntouched nature, but also the fact that you're doing it respecting the environment and reducing polluting emissions.
Thank you Cristiana for the interview. Ceresole reale's experience shows that eliminating (or reducing) car traffic is not a crazy thing to do, but a strategy which attracts eco-tourists and improves the quality of mountain excursions and sometimes, it even allows you to walk in the clouds 🙂
Cover photo: photo by Jad Limcaco, via unsplash
You could also like: