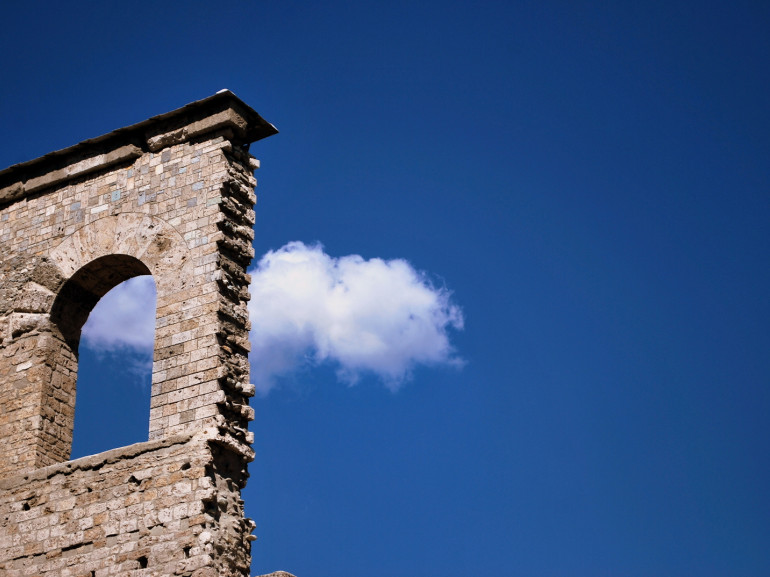 1. Best things to do in Aosta
A real mountain town, with a cable car from which you can reach the nearby ski slopes of Pila completed by a historical center, Roman-medieval, where you can walk to the discovery of art, alleys and artistic and cultural resources.
The old town of Aosta is a true green island, with a car-free zone inside the city walls.
You can begin to discover it starting from the Arch of Augustus, one of the symbols of the city and continuing along via Sant'Anselmo to Porta Pretoria, the Archaeological Park of the Roman Theatre.
Do not miss the charm of the Tower of Bailiffs, the Amphitheatre and the charming views, especially via Croix de Ville.
A treat for all is the Sant'Orso Fair, which takes place every year on January 30 and 31, old, born to promote agricultural trade and craftsmen from the Valle d'Aosta and the neighboring regions.
At the Sant'Orso Fair will find the sabot, shoes typical of solid wood, wood carvings and typicality.
The downtown streets are tinged with artists and local craftsmen: it is a nice popular event with many musical performances, local products, cheeses and wines to taste.
2. Pila and surroundings
Aosta means skiing in Pila, 1800 mt high, a real paradise for skiers and for those who love snowboarding and not only for cross-country skiers.
The area is very sunny and allows you to ski in a quiet paradise enjoying a wonderful panorama.
The trails during the winter become trekking regenerating paths for snowshoes, excellent alternative to skiing you can enjoy fully the beauty of winter Alps.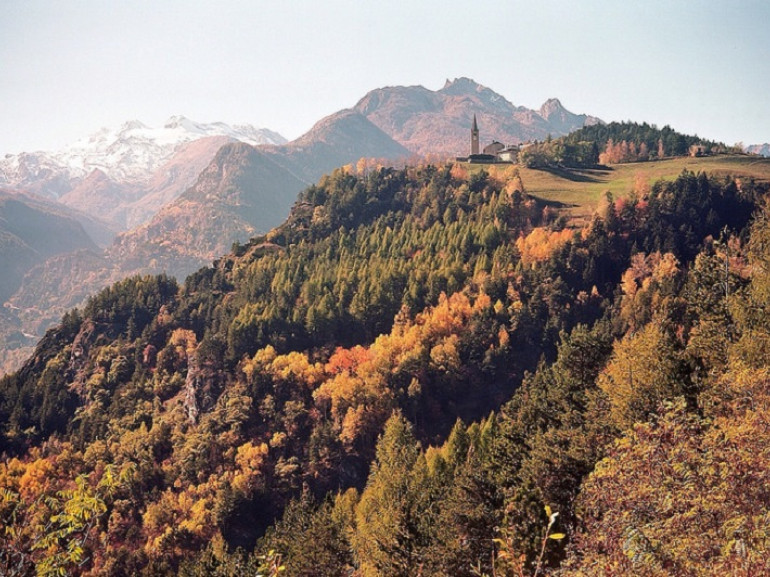 3. Nature, sport and green itineraries
During the summer, enjoy walking and hiking in this region; there are plenty of routes at different levels of difficulty; the most experts cannot not lose the intervallivi.
One of them starts from Pont Suaz, in the municipality of Charvensod and get to Champdepra, immersed in green forests, valleys and rolling hills, and in the Regional Park of Mont Avic.
Walkers and more, can be delighted by the ancient Via Francigena, the famous street of pilgrimage from Canterbury to Rome.
This route stretches down from the Great St Bernard Pass and follows "the Chemin des Vignobles" up to Saint Christophe, throwing in Val D'Aosta to Pont-Saint-Martin.
Pila is a symbol of skiing and more, and it is also an interesting destination for mountain bikers who have at their disposal 12 routes of cross-country, the stadium bike downhill and free ride.
Do not forget to organize some unforgettable horseback ride or a raft ride along the waters of the Dora Baltea, typical Alpine and portentous experience, it will leave you breathless.
The Nature Reserve Côte de Gargantua is then witness the spectacular deposits of Quaternary glaciers and is populated by reptiles, birds and small rodents.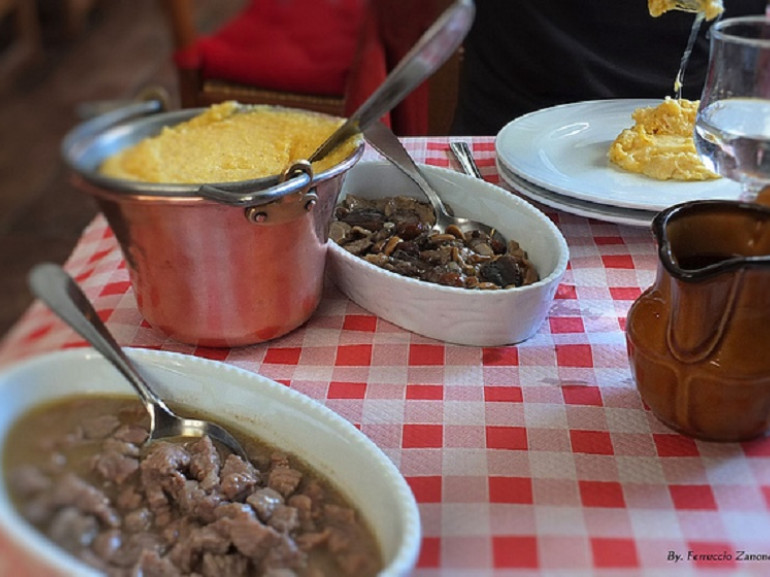 4. Tastes and local food
If Aosta Valley region could speak it would speak only of farms... in fact its cuisine starring meat, vegetables and dairy products.
It is a tradition that prefers quite fatty butter animal and vegetable origin.
The prince is the Fontina DOP cisalpino. It comes directly from those pastures, bringing with it the intense impressive mountains of Europe, marred by native speckled cows black and red.
Many dishes are made with vegetables, often prepared as a soup with rye and wheat bread, fontina cheese and butter or the excellent Sorsa with black bread, potatoes, beans, green beans, carrots, pears and apples. Be careful not to confuse it with the Soça with beans, onion, spices and potatoes and smoked bacon.
What about meat? Roe deer, chamois, beef, veal, beef. Sausages, stewed or grilled, the meat of the Valle d'Aosta have a completely different flavor and are often accompanied by melted fontina or polenta.
If you have not overindulged cheese and soups, you should definitely try the Carbonada, with eggs and bacon, and make room for the triumph of the flesh: salt beef for 12 days, slow-cooked with butter, bacon and sliced onion, seasoned with salt, pepper, walnut nutmeg and cinnamon and mixed with flour and dry white wine. Yum!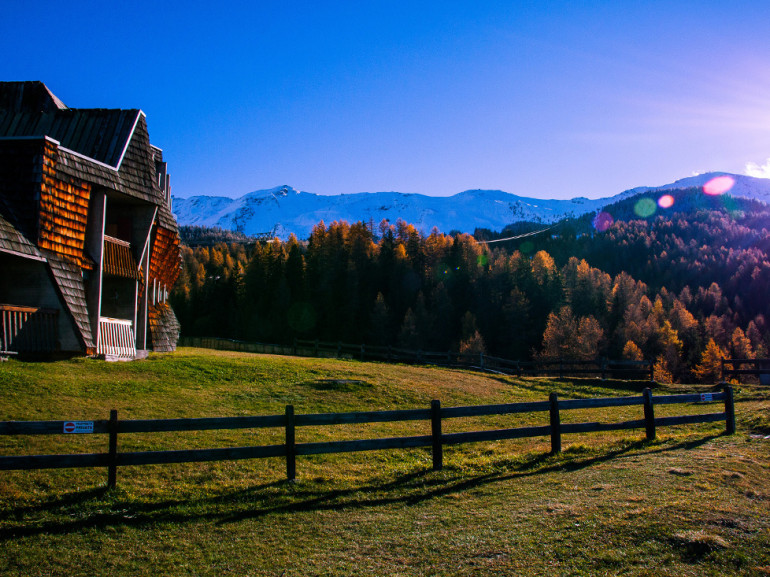 5. Where to stay in the city and surroundings
In Aosta and surrounding you can choose many possibility of eco-friendly stay: organic farms surrounded by mountains, or small B&B set in Valle d'Aosta villages. Up to you!
Author: Angela Sebastianelli
Cover photo by: Fenis Casle, ph. by Ondablv,via Flickr