With an olive tree..
Peloponnese - 21100 Peloponnese - Greece - Greece
With one olive tree, one vine and one boat..
Small Introduction
''If you disintegrate Greece, you will eventually find yourself left with an olive tree, a vineyard and a boat. Which means, with so many more you can rebuild it'' Odiseas Elitis
The famous Greek poet Odiseas Elitis said the phrase that gave us the inspiration for this following unique program for the Greece that you love or for the Greece that you should meet.
Seven years of experience in the alternative tourism and reading texts of our visitors or remember their words through our Grecopaths tours here is a program that you should book according all those.. memories such as ''Sadorini and Mykonos islands was nice but I will never visit them again, Peloponnese region, definitely I will return''
or ' I wish I had more time to stay in Nafplio'' or ' I wish I was there during the olive harvest ' and so on..
This program will be held in Nafplio. Some of you, may have already visited it for a couple of days or hours. It is definitely a destination that is worth more than two or three visits if not once a year.
If you never visited before it's a must do/visit of your life!
Brief description of the program
People and nature work together to make "Greek liquid gold" from the ultimate living symbol of Greece, the olive tree.
The program has 2 phases
1st phase: Focus on olive harvest/ farming/relaxing in nature/get involved and live with locals
2nd phase: Get off the beaten path in the Peloponnese with its great history & myths.
DAY BY DAY
29th of October 2021
1ST DAY-ARRIVAL From Athens-airport transfer to Nafplio
Dinner & live music-Overnight in Nafplio-
Check in to your hotel, rest & at around 7pm we will pick up and lead you to the best local restaurant in town and live Greek music with local band.
You will stay here depending on availability or similar to its kind such as : or
30th of October 2021
2nd DAY- Half day olive harvest & lunch. Free evening- Overnight in Nafplio-
After your breakfast around 9am you will be driven to a nearby farm. Some of you may
remember Dimitris and his family farm near Argos.
You need about 40 min drive from Nafplio. You will be transferred with mini van to the farm and then with their pick up truck to the fields. Around 10 am you will start to harvest the olive trees according to the directions/information that you will hear on the spot.
After 4 hours of picking olives including breaks and a picnic lunch in nature under the shade of an olive tree you will go back to your hotel to rest and to spent your evening as you like.
Many suggestions can be offered like wine tasting or city tour, you may decide on the spot if you want to book them or not.
31st of October 2021
3rd DAY- Full day in Dimitris Farm-Overnight in the family home and in their country house-Olive mill-
This day will be different from the rest of the program or from your previous trip experiences.
You will get up early in the morning as locals and workers do when they go for the olive harvest.
That means at 8 am you will check out of your hotel and be driven to Dimitri's farm again. Today is a full day in the olive orchard including breaks and a picnic lunch.
Harvesting finishes before it gets dark around 4pm and you will be transferred to a local olive mill to see the procedure of olive oil making , & of course to taste the hot fresh olive juice (oil)! direct from the machines to your glass !
Your reward for a day of hard work is a fireside delicious homemade dinner cooked by Dimitri's wife, Mrs Athanasia.
You will take a shower, you will rest and then you can help the housewife set the dinner table.
Dine with the family, sharing experiences and teasing each other with plenty of wine and fun! ?
The family owns a main house with 3 bedrooms, 1 kitchen, 1 living room, 1 bathroom & one country house with 2 bedrooms, 1 kitchen, 1 bathroom.
When the time for your booking comes, we will figure out who is sleeping where.
Keep in mind this program is for the experience, not for its luxury services (for those 2 special days)
TIP: In Greece we use the often the phrase: There is always enough space for good people!
** There is of course the possibility some of you may prefer to stay in the hotel in Nafplio- Please let us know, we can easily adjust the program for all kind of tastes-
** In case that you have chose to return back to your hotel in Nafplio no problem we will adjust the program with your transfer back to Nafplio and to Dimitri's farm again with no extra charge.
1st of November,2021
4rth day- Full day at Dimitris Farm-Overnight in their house
>Barbecue party at night with fire, wine and clarinet! <
New day will start with the same program as yesterday.
After the harvest you will be transferred at the family house again.
You will have the time to relax and then to take part to the olive - party that will be organized for you. Plenty of handmade goodies, a real clarinet and a singer will accompany the night with all of us. Wine, laughs, fire, delicious organic food… what could be better? The best way to close your day!
2nd of November 2021
5th DAY- Drive to Kalamata to visit ancient Messini-Overnight in Kalamata
Olive oil tasting from olive expert
We couldn't omit the famous Kalamata area and its olive oil.
After leaving the village & Dimitri's farm around 10 am after your breakfast you will be driven to ancient Messini near Kalamata.
This archaeological site is off the beaten track.
It is one of the World Heritage of Unesco. You will have the chance to visit this hidden gem and discover its glorious past. I know people that have visited the Great Wall of China and when they saw the ancient walls of Messini they were very impressed.
Begin your day with a guided tour of Ancient Messene and Museum. This site is simply outstanding. It is a rare example of an entire city that has never been destroyed or covered by later settlements.
Follow the narration of your official guide and admire the architectural perfection of sites like the Sanctuary of Asclepius, The Herron, and the Stadium.
After the visiting the archeological site, it is time for another tasty lunch, with the panoramic view of this magnificent archeological site.
After your lunch you will be transferred to a nearby olive mill for a guided olive tour from an olive oil expert. You will learn all the secrets to distinguish bad olive oil from good olive oil and much more about the history and the tradition of olive oil in the Mediterranean basin.
Photo: Olive oil tasting in Kalamata suburbs
After the guided olive tour and olive oil tasting, you will be transferred to your hotel.
Check in relax and at night dinner at the beautiful hotel Elite.
3rd of November 2021
6th DAY-Kalamata city tour & lunch at home-Overnight in Kalamata
After your breakfast around 9:30 am we are going to explore the picturesque city of Kalamata. The walking tour includes coffee, some shopping at the old market and relaxation.
When is lunch time we are going to visit another family who are farmers and own a lot of hectares of olive trees. Just 40 min drive away from the city center at the heart of the Messinian olive groves.
They are going to prepare you a tasty organic meal 100 % from their garden and local products. After lunch and chat with the family we are going to return to our hotel for rest.
Dinner again to their eclectic reward restaurant.
4rth of November 2021
7th DAY – Dimitsana- Stemnitsa , visit monasteries-pasta workshop -relax-
Overnight in Dimitsana
After your breakfast around 9am it is time to leave Kalamata.

This is a new day and you are going to explore a real gem in the center of Arcadia-Peloponnese called Dimitsana village. One of the most beautiful and well-preserved villages in mountainous Arcadia, with unique architecture, atmospheric guesthouses, impressive monasteries, the Canyon of Lucius and Mount Mainalo, with its forest, ski center & panoramic views. Dimitsana has long been a popular destination mainly for Greeks.
After about a 1.5h drive you will arrive at one of the most impressive monasteries in Greece.
We are going to visit two famous monasteries called Prodromos and Philosophos.
The monks will treat you to sweet loukoumia (Greek traditional dessert) and, then as you'll walk out onto the wooden balconies of the Prodromos monastery, hanging from the cliffs of the Lousios Gorge since the 16th century, you'll savor a view that is truly divine.
The beauty of the Peloponnese lies at your feet. From here, a path leads down to the Lousios River and then ascends to the other side of the gorge, bringing you to the Philosophos monastery, built in 1691. You'll visit the 10th-century Catholic church and then enter the New monastery (Nea Moni Philosophou) to admire the murals that have embellished it since 1693. This is one of the most impressive attractions in the area.
The visit can be made on foot or by car.
The path is 6km long in total, medium difficulty, downhill to the river bed and then uphill until the monastery. Return the same way. After the visit to the monasteries we will visit tiny nearby village and an Agrotourism Collective where you will also attend a country cooking class. The collective is an effort to couple the innovation with heritage and tradition. Their facilities, among others, feature a traditional pasta factory, organic gardens, and a collection of rare cooking books.
Spend the afternoon at this model establishment and learn about sustainable growth in the Greek countryside
After your tasty lunch & cooking class head back to your beautiful guesthouse. We have selected a renovated manor house dated back on 1850.
Time for rest and relaxation.
For dinner, the center of the village is walking distance. We can suggest good local taverns or you can just walk around and have a drink or a hot tea
5th of November 2021 Overnight in Dimitsana
8th DAY- Dimitsana-Karitaina-waterfalls & picnic
Another wonderful day starts! After your breakfast we will lead you to a small hidden paradise that even a lot of locals don't know about. ?
There are hidden beautiful waterfalls only a 15min walk on an easy path through rich (do you mean a lot?) vegetation. Transfer from Dimitsana is about 1h & 15 min to reach this paradise on earth. We can relax here as long we wish. There are also wooden tables that we can enjoy our picnic and talk more about these waterfalls dedicated to the God Pan.
After waterfalls we can explore another traditional village and walk around.
Nearby there is a farm with deer and a hidden family tavern where we can enjoy their specialties.
6th of November 2021
9th day- Dimitsana Museum-relax
This day is dedicated to this small picturesque village. You can walk around on its cobbled paths and admire the stone build buildings, the view, the quietness, or you can just sit and enjoy your coffee where locals hang out.
You can also visit the famous open-air Water-Power Museum
The only one of its kind in Greece, it displays the technology of the pre-industrial period that exploited the driving force of water. By touring the facilities – the restored gunpowder mill, the tanneries, the fulling mill, the distillery, the watermill- you'll learn all about these modes of production.
When is lunch time we will continue in our minivan to the next picturesque & traditional village called Stemnitsa (15 min drive) and we will enjoy our meal in a local traditional tavern.
After lunch we will explore this beautiful village on foot. Stemnitsa village is famous for jewelry workshops and the whole village is built on the slopes of mount Mainalo at an altitude of 1080 meters.
When we finish our walking tour of Stemnitsa, back to our hotel and free leisure time until next morning.
7th of November 2021
10th day- Loutraki-thermal spa- lake of Vouliagmeni-temple of Hera-Over night in Loutraki-
Thermal spa day! It is time to leave the beautiful mountainous villages and our direction now is Loutraki near to Corinth, on the way to Athens. After a 1h and 40min drive we are going to reach this small city. The city of Loutraki is the same place as the ancient commune of Thermae, where 3,000 years ago, the ancient Greeks, then the Romans, and the Byzantines, had already discovered the ancient alternative approach to healing and prevention, psychosomatic relaxation and rejuvenation.
When we arrive a stop for coffee with sea view is a must.
Continuing on we are visit the famous thermal spa.
The ultra-modern Loutraki Thermal Spa welcomes you to its contemporary facilities to offer exclusive wellness services for individuals and small groups, including a selection of relaxing, revitalizing, beauty treatments with the life-giving power of Loutraki's thermal water.
We suggest the basic hydromassage pool program for 60min and then you can add services like massage, sauna or other upon request.
After your thermal spa what could be better than a healthy tasty lunch with fresh fish and a sea view.
After your lunch we will drive you to the best hotel in the region with sea view to relax.
At sunset you will enjoy fantastic views to a nearby lake and ruins from a temple of Hera. In the evening return to Loutraki to spend the evening as you like. There is also the famous Casino of Loutraki where you may want to test your luck ?
8th of November 2020
11th day Acrokorinth at the steps of Apostle Paul
Cooking class-wine tasting from a local experienced enologist
On the last day of your trip you will visit the impressive castle of Ancient Corinth and you will learn about and step on the same paths of the Apostle Paul.
Saint Paul is also known as the Apostle of the Nations because of his missionary journeys throughout the eastern Mediterranean for the dissemination of Christianity. In this context he visited several Greek cities, including the island of Samothrace, Philippi, Thessalonica and Veroia in Macedonia, Athens and, most importantly, Corinth. Corinth, a Roman imperial colony and capital of the province of Achaea (Peloponnese and Central Greece), experienced a period of great prosperity during the Roman era. Saint Paul arrived in the city in the mid-1st c. AD You will learn more about that in your historical tour with an archaeological guide.
After your guided tour in the archaeological site and at up the castle of Acrocorinth you will Enjoy lunch with a view of the castle & then back to your hotel for rest.
In the evening enjoy good eclectic wines and dinner with local experienced enologist.
It is time to share all our experiences and enjoy the last night in Greece
12th day Athens-Flight Until next time!
Check out – breakfast and according your flights you will be transferred back to Athens airport or to a hotel if you wish to stay one night later.
With one glance our suggested program
Days:13 Nights :12
Where? Peloponnese-mainland Greece
When? October 2021: 29/10-10/11/2021-It can be any suggested date of yours from 29/10/21 until the middle of December 2021.
What is not included? Insurance, flights, extra drinks, personal items.
Type of tour: Private from minimum 4-15 persons
Cost:3.965 euros pp
Early bird booking :30/02/2021 =3.678 euros with a 30% deposit (1.103,40 euros)
Rest of: In cash

USEFUL NOTES
** If the weather is rainy we may change the program/reverse weeks
** If you have apply for the minimum number of participants -4 people program can be easily adjusted with less or extra days
** Let us know if you have diet limitations or other health issues that we should be aware of.
** Your deposit can be refund 100 % 60 days before your arrival and 50% refund if you cancel the trip 30 days before your arrival after that period there is no refund.
Your deposit can be paid via:
>Bank transfer -Web banking adding +8% fees
> Via Pay Pal -adding +11% fees
> Via our POS system (giving us your card number and expired date) adding 4 % fees
> Via Western union adding 2% fees
**The rest of the amount is in cash in order to save money unless you want to pay all the rest of the amount via credit card or bank transfer adding +28 % taxes & fees.
** Be aware that this program is designed in low season that means don't expect crowd places or busy streets.. Our intention is to see Greece as we do as locals in our every day life

With one glance our suggested program
Days:13 Nights :12
Where? Peloponnese-mainland Greece
When? October 2021: 29/10-10/11/2021-It can be any suggested date of yours from 29/10/21 until the middle of December 2021.
What is not included? Insurance, flights, extra drinks, personal items.
Type of tour: Private from minimum 4-15 persons
Cost:3.965 euros pp
Early bird booking :30/02/2021 =3.678 euros with a 30% deposit (1.103,40 euros)
Rest of: In cash


Included:

** Transportation with luxury 7 or 9 or 19 seats minivan
** 2 local guides (Stavroula & Panos )
** 12 nights accommodation in four to five-star hotels, unique traditional guesthouses and boutique hotels with breakfast (included 2 optional suggested nights in Dimitri's farm)
** 2 guided tours in Ancient Messini & Acrocorinth and their museums, entrance fees, 1 thermal spa session in Loutraki,1 olive oil tasting & 1 wine tasting with licensed experts,
** 2 live Greek music nights, 2 days of olive picking, 2 walking tours one in the monasteries and one in the waterfalls, entrance fees for the museums & archaeological sites.
** 11 lunches+1 cooking class
** 6 dinners
** 2 picnics in nature
** Snacks
** Gifts

Not included
• Meals unless mentioned in the itinerary
• Optional activities not included in the itinerary
• All personal expenses, beverages, phone calls and laundry not detailed in the itinerary
• Excess baggage charges, visa, and passport fees
• Personal travel insurance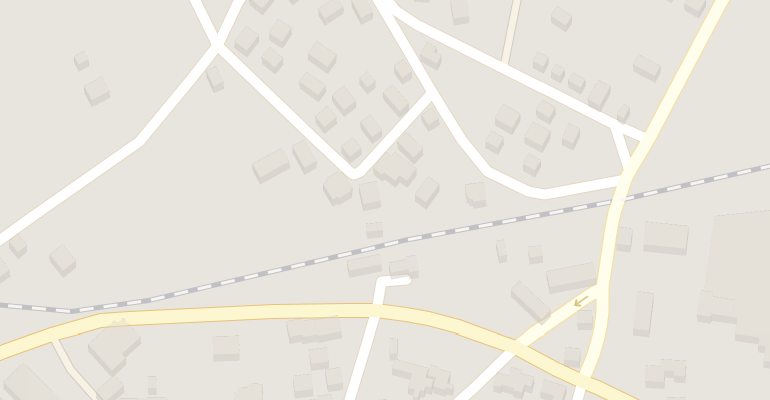 By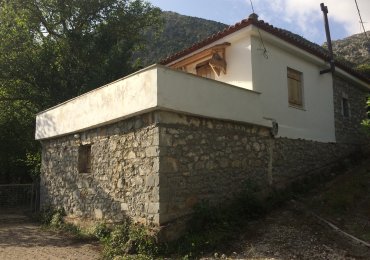 Peloponnese (Peloponnese)
Starting from 145,00 €