Moos in Passeier is quiet, pristine, far from traffic. A magical place in South Tyrol, not far from the border with Austria. The location has been an Alpine Pearl since 2010, but it has been committed to sustainability for even longer and has achieved energy self-sufficiency thanks to a hydroelectric power station. Let's discover this fantastic place together!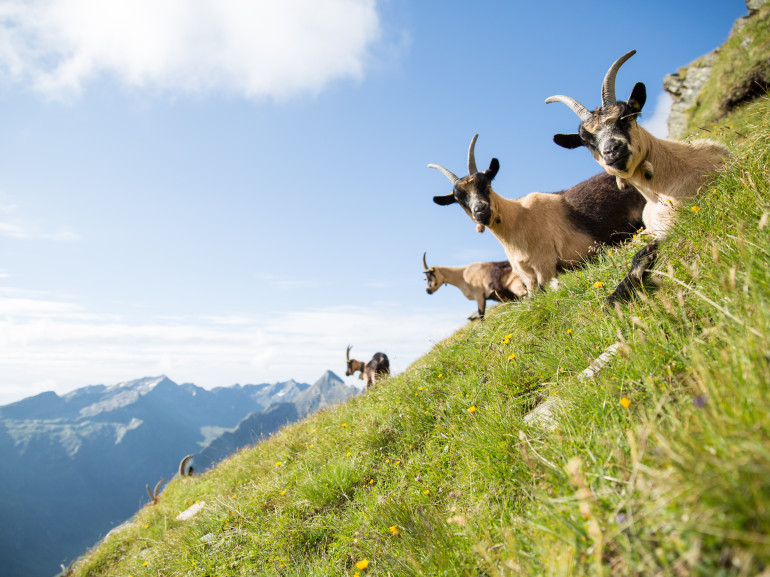 What to see in Moos in Passeier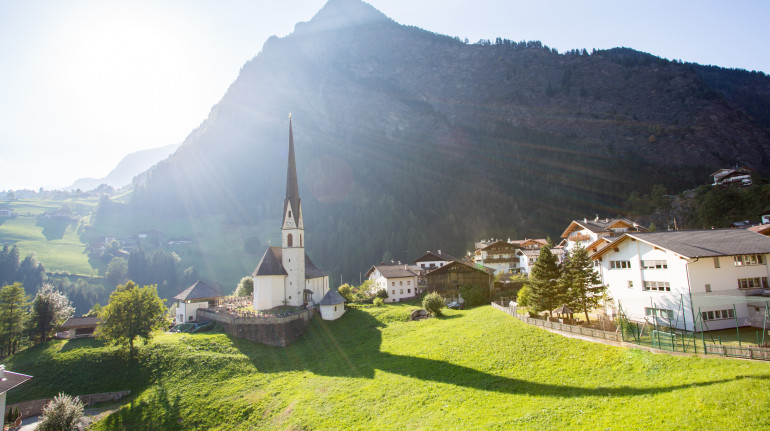 Capital of Val Passiria, Moos offers numerous attractions and points of interest. In its characteristic historical center with its welcoming caffè you can admire the ancient Parish Church, in Gothic style dating back to the 1400s, and the extraordinary Bunker Mooseum. It is an old bunker from World War II that has been transformed into an interesting museum where you can discover the most characteristic aspects of Val Passiria, from history to nature. In the locality of Plan, where there are no cars, a beautiful and original labyrinth of stones at high altitude and a perfect alpine lake for a picnic awaits you.
Slow itineraries that you can't miss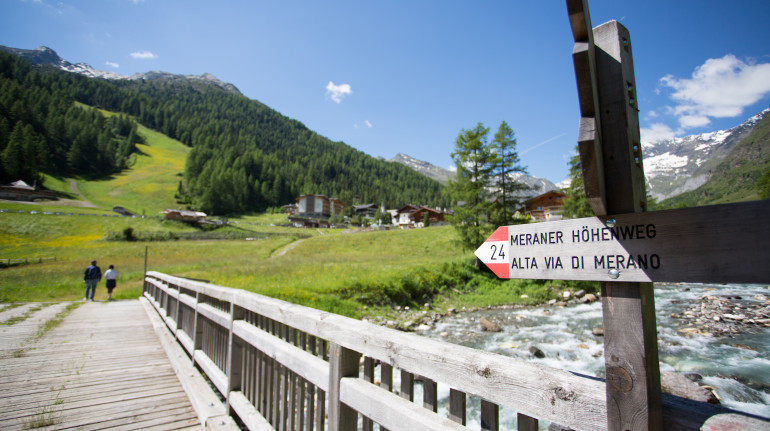 We are in the heart of the Gruppo di Tessa Natural Park and here there are many opportunities for trekking and walks. From Plan there is the path that leads to the beautiful Stieber waterfalls, where the Rio Plan flows into the Passirio. Here also passes the Alta Via di Merano which, with its 100 kilometers, is one of the most enchanting circular hiking trails in the Alps.
The delicacies of Moos in Passeier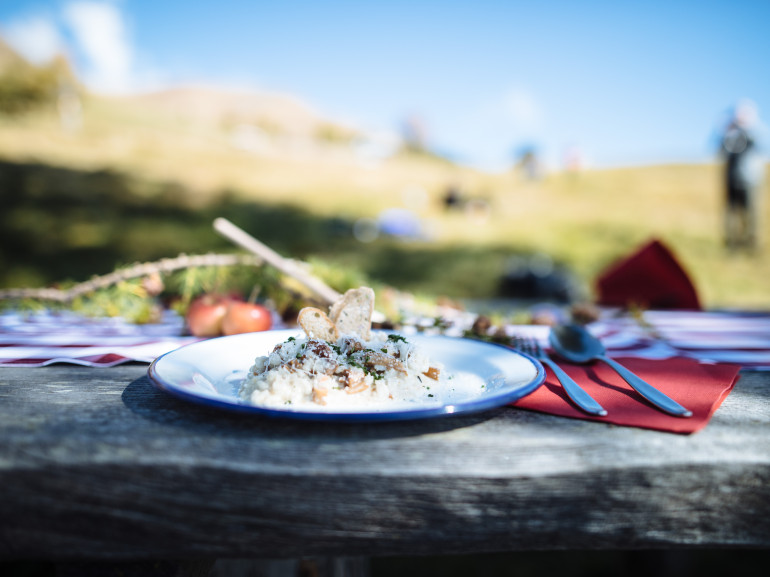 Among the peasant shops and the mountain huts you can taste all the typical products of Val Passiria: speck, cheeses, Muas (flour cooked in milk) or Schwarzplentener Riibl (buckwheat omelette), local beer, wild strawberry jam and the unmissable canederli.
Your active holiday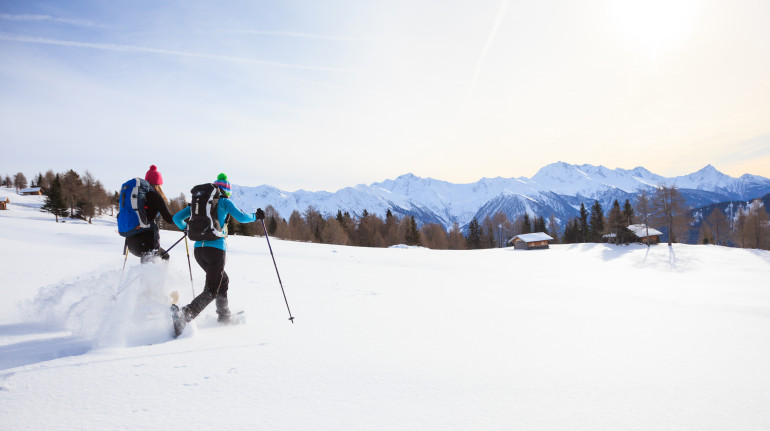 Moos in Passeier is a corner of paradise for lovers of sport and active tourism. If in winter you find the ski lifts in Plan, in summer the tops of the mountains draw climbing routes on the rock, the waters of the Passirio seem made for rafting and canyoning and the Black Lake and Lake Seeber for fishing. Cyclists can have fun among the many paths that lead to the discovery of the most beautiful corners of the area.
Green mobility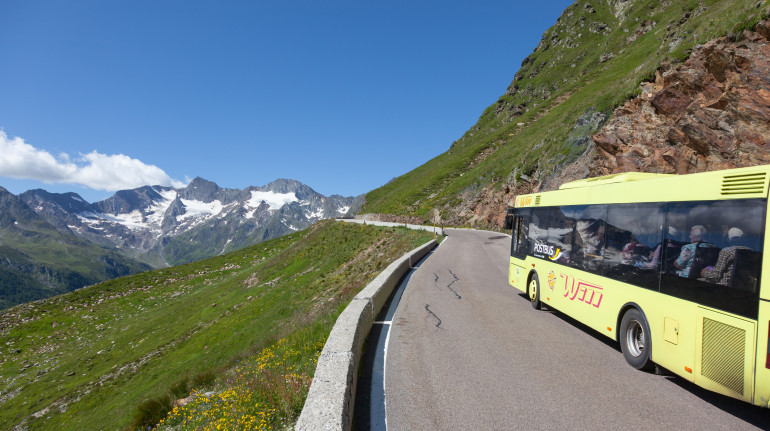 From Bolzano, with the regional trains of South Tyrol, you can easily reach Merano and surroundings. With the "Südtirol Transfer" shuttle service, it is easy to get from the railway stations to your hotel. Once you arrive at your destination you can use the city buses, the Dorfexpress train or conveniently recharge your electric car.
Where to sleep green in Moso in Passiria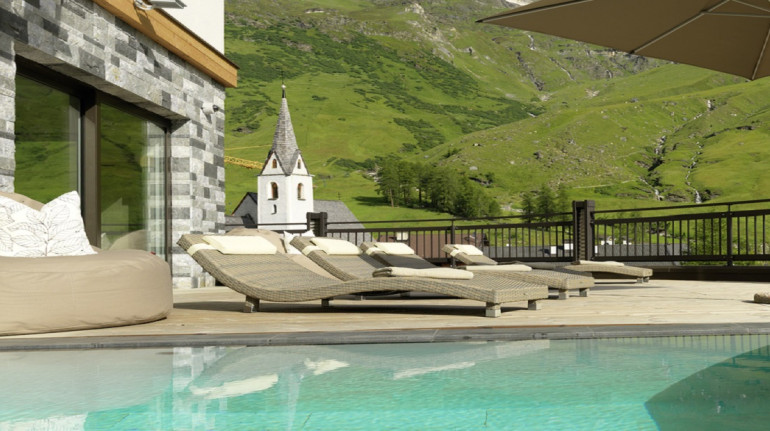 There are many eco-sustainable accommodations in the Alpine Pearl: hotels and residences surrounded by greenery that are able to combine respect for the environment with luxury and comfort. Choose the one that's right for you and book your green holiday in Moos in Passeier.
Cover image: copyright tourismusverein Passeiertal, via Alpine Pearls