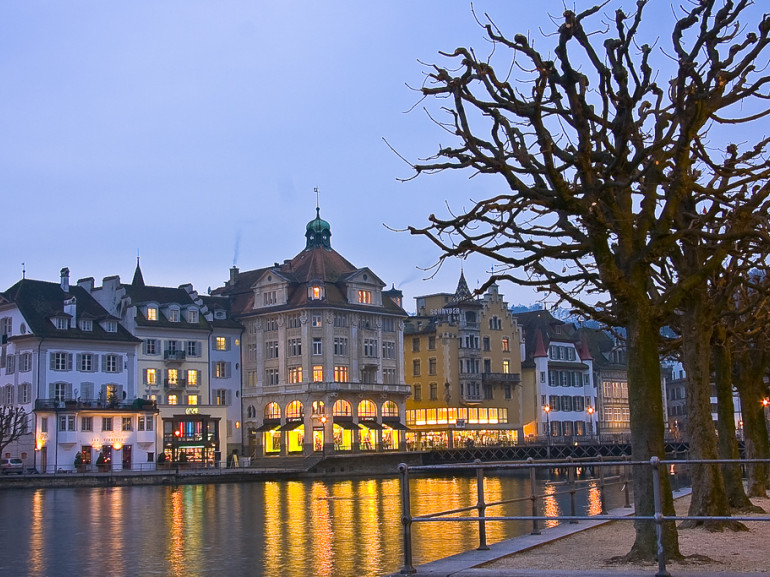 1. What to see in Lucerne
Water is an element that characterizes this charming Swiss city, which is located on the shore of Lake Lucerne and is crossed by the River Reuss. Beautiful and ancient flowered bridges, often made of wood, link the two sides of the river, around which the city developed.
A symbol of Lucerne is the Waaserturm, an octagonal tower built in the XIII century that was used as a fortress, and that rises from the river, near the Chapel Bridge, the most famous of the city, long 204 meters. There are also many historical and religious buildings that can be visited located mainly in the north part of the city.
The southern part of the city overlooks the lake and is surrounded by walking paths and parks where you can relax in the hot summer sun and make a refreshing dip! Still visible are the old medieval walls that surrounded the town, as well as the remains of some towers, built on the nearby hills.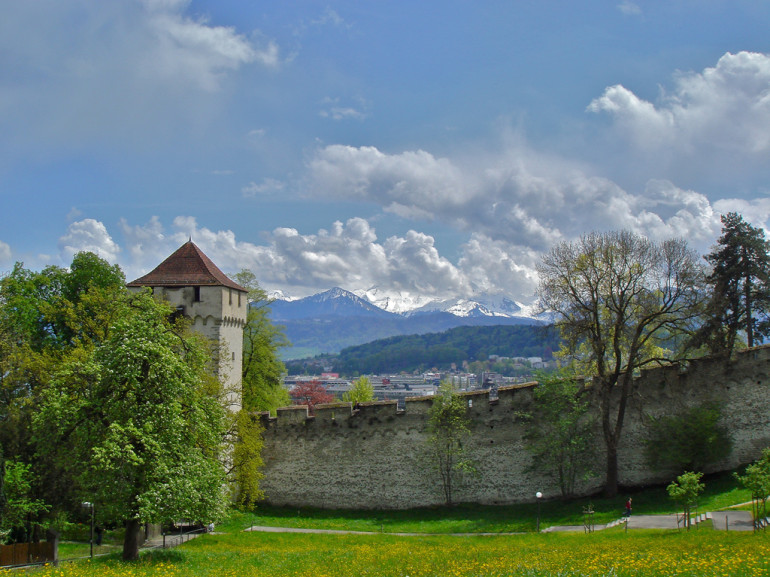 Lucerne is also famous for its Carnival: every year despite the cold weather, many people arrive from the surrounding cities to participate in this awaited celebration. In addition to the traditional masks, there are many bands, called Guggenmusig, playing songs written especially for the occasion around the city.
2. Lucerne and surroundings
Lucerne is a strategic place for winter sports lovers: from here you can reach many ski areas in the Alps, the most beautiful of the region, for example the area of Stoos and Sorenberg. There are also some tracks dedicated to sledding!
The mountains around Lucerne have a lot to offer even during the summer for all those who enjoy hiking. On foot you can reach the top of the beautiful surrounding mountains, such as Mount Rigi, from which to enjoy the landscape that stretch up to France and Germany.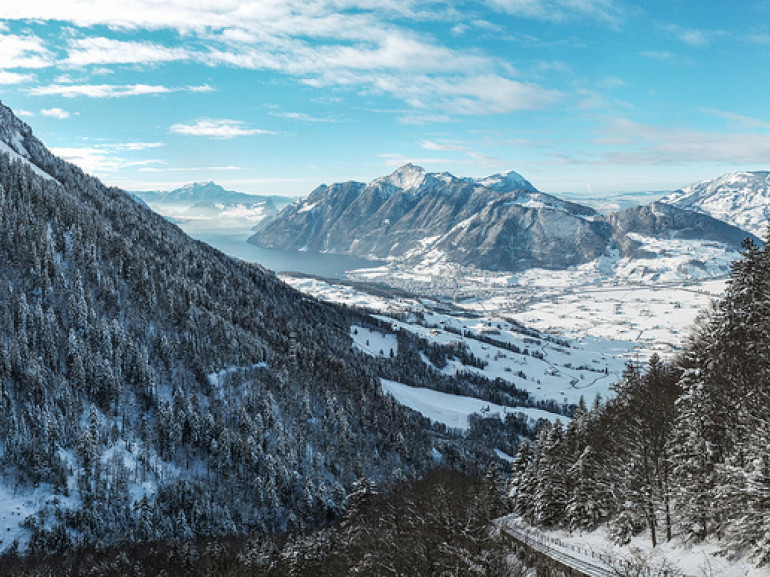 3. Traditional taste
In the fertile area around Lucerne many fresh, natural products are grown and then sold in the city market, considered one of the most beautiful in Switzerland. Here you will find not only tasty vegetables and cereals, but also many varieties of fresh fish coming from Lake Lucerne, in particular the perch.
Typical of this area is of course the cheese, such as the Dallenwil, produced in the mountains, or the unbeatable goat cheese Engelberg. This central area of Switzerland boasts a renowned culinary culture. Among the most popular dishes you can try the Chügelipastete, vol aux vents stuffed with meat and the Lozärner Birewegge, typical cake made with pears.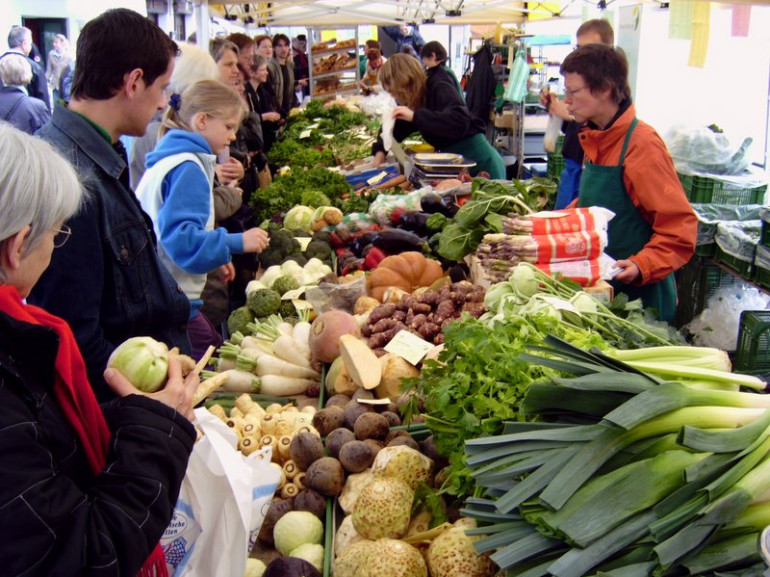 4. Where to sleep in Lucerne
Even in Lucerne you can find green solutions for your stay! Comfortable hotels, B&B, cozy igloos or apartments, taking care and respecting the environment, supporting the local economy and enhanceing their territory.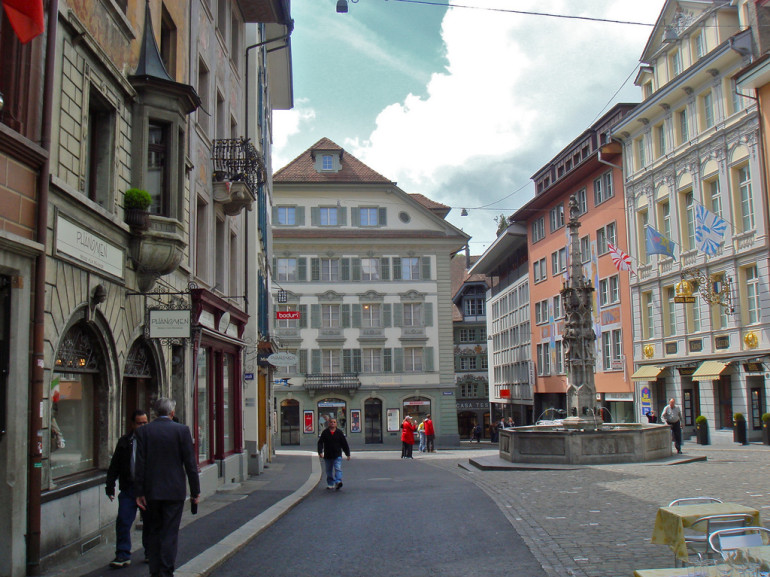 Author: Anita Cason
Cover image: kapellbruke Vaidotas Mišeikis via Flickr