Travelling time: 30 minutes

Difficulty: Easy

Why we love it: Immersion in nature, in the peace and tranquility of the twittering of birds

Length: 1 km

Total Elevation Gain: 300 m

Way to travel: By foot

Cost: 0 €

Our Advice: Go on a sunny day, with hiking boots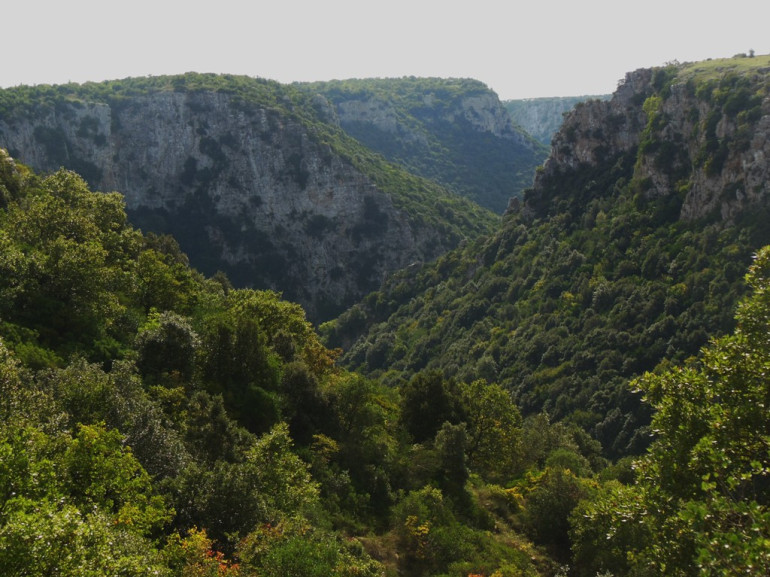 The info center of Lipu oasis where you can park your car is close to the town of Laterza, easy to reach thanks to the signals. After you leave your car, follow a path that then divides into several paths. If you want to admire the view, there is an open space where you can admire the great ravine in its majesty. To reach the cave, follow the path no. 2; while walking, you are covered by the green, from the branches of trees, with a thousand varieties of plants and sounds around, like the twittering of sparrows, some bleating in the distance, and if you are lucky, a cry of some bird of prey flying over the ravine.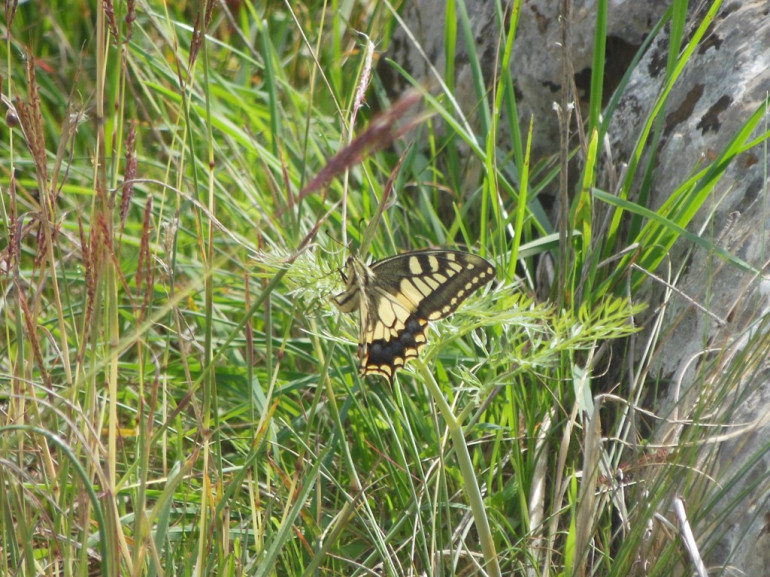 To reach the Croce cave isn't difficult, just follow the signs and be careful not to fall with boulders, unevenness and slight climbs that the route offers; it may be difficult to those not used to mountain trails. The Croce cave (Cross cave) is named for the entry (high 9 meters) that when is seen from a certain angle it looks like a Greek cross. This cave, created by the collapse of the rock, is home to many animals, especially voltatili as kestrels, swifts etc.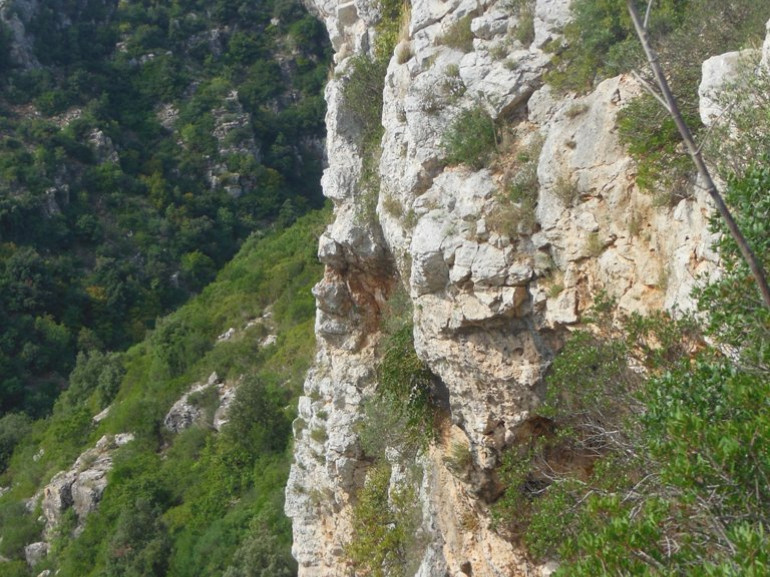 On one wall, near the entrance of the cave, you can try sport climbing. The location is wonderful from start to finish, you're in the countryside and increasingly pushed to move forward to find out what lies ahead, where you can see something you've never seen (sighting of a bird of prey to hunt, a nest etc.). I suggest you to bring binoculars, camera, water and maybe an expert in the area who can explain the history and the various paths.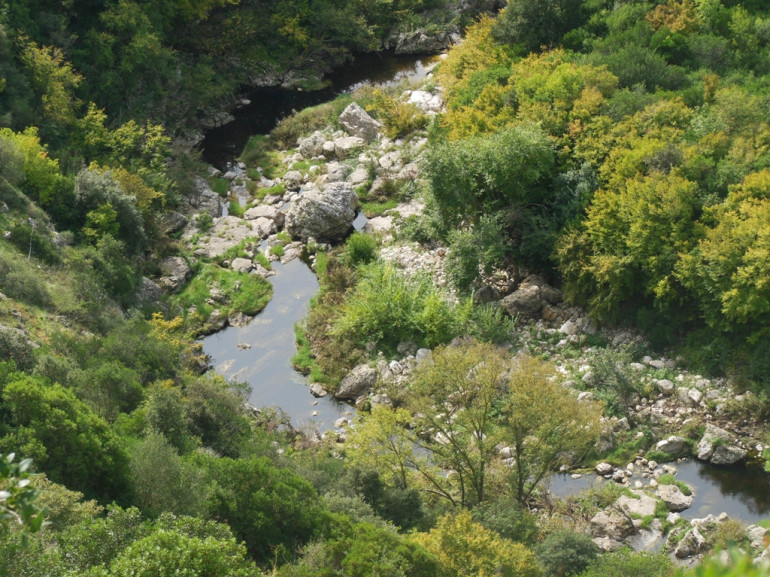 Author: Sonia De Leonardis - prize "Share your Green Adventure"