Travelling time: 4h

Difficulty: Easy

Why we love it: A unique way to experience the Roman history

Length: 15 km

Total Elevation Gain: 0 m

Way to travel: By bike, by foot, on horseback

Cost: 0 €

Our Advice: Why not plan a holiday along the way Amerina?
We walk along the Roman Tuscia, on a journey through history and nature: we discover the Via Amerina, one of the most important roads in the Roman era and the Middle Ages.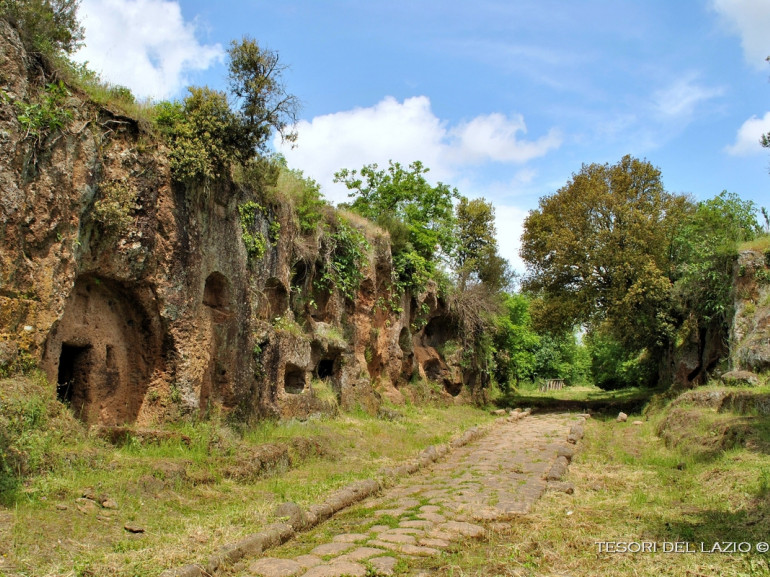 We all know how rich the history of Italy is but live it in this way, walking, is a unique experience. Via Amerina dates back to 241 BC and connects Rome to Perugia, passing through the Umbrian town of Amelia, from which the street's name. Along the way there is a significance testimonies of the Christian religion: the catacombs of Nepi and Falerii Novi, the church of Gallesse enrich our itinerary.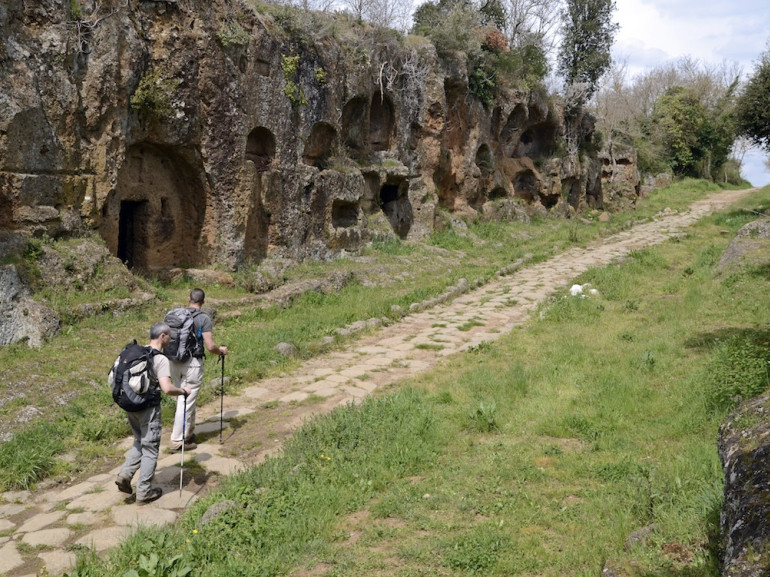 Today we start to explore the Tiber valley , in the stretch of Via Amerina from Vasanello to Orte, following the signs along the way. Our walk begins in the vicinity of Vasanello castle, a mansion dating back to 1200 surrounded by a beautiful garden. In this small village in the province of Viterbo, we can not miss the Church of Santa Maria Assunta, which is located directly along the way. In some places the route deviates from the original, but the poetry of the journey remains: we cross the archeology area of Palazzolo, we pass through woods until the Orte cliff.
The wonderful Orte dominates from the tuff cliff the entire valley and offers to its visitors charming views: you can visit the typically medieval town on foot, through the alleys and squares. What I recommend is definitely the Undergound Orte. You enter into the bowels of the tuff cliff on which stands the old town and you can live a unique experience in tunnels, ancient Roman cisterns and Etruscan warehouses.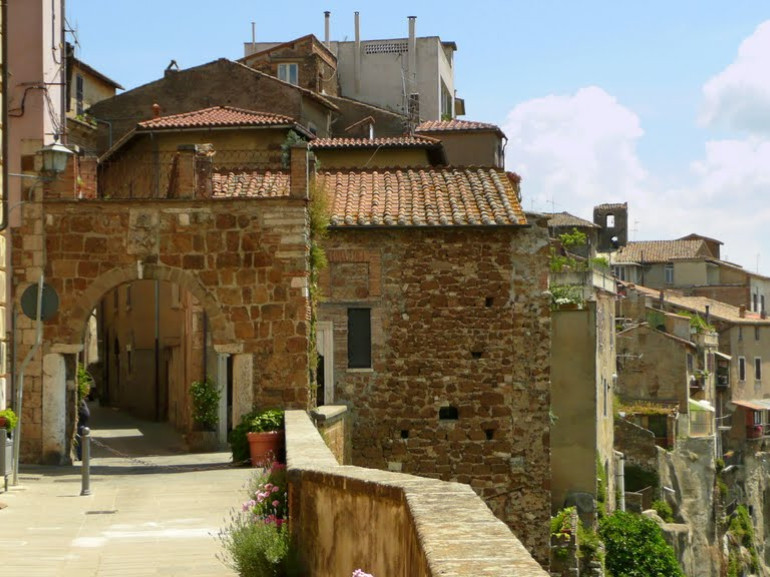 A few steps from the beautiful Orte thereìs an eco-friendly B&B surrounded by nature with views of the Tiber Valley, swimming pool, garden and organic breakfast: the perfect place to rest after the fatigue of the journey and to rediscover the pleasures of living in the country (but just 30 minutes from Rome!).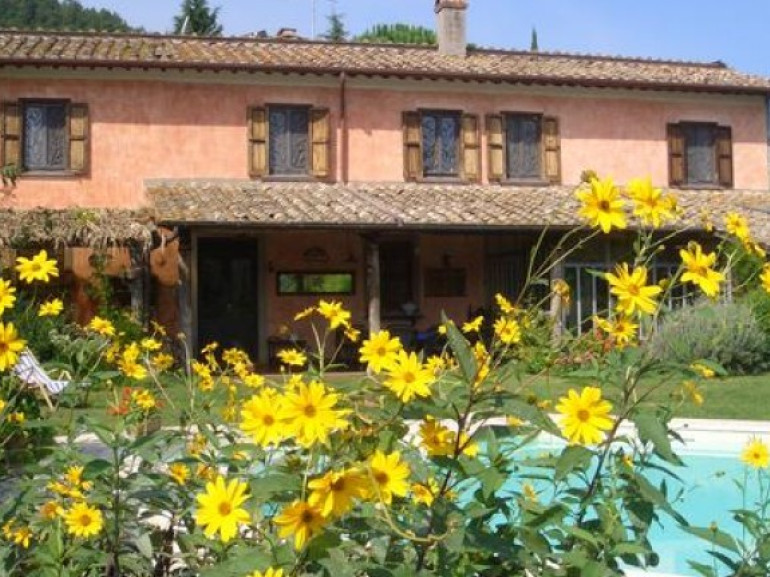 This path is still little known and not enough advertised, but it is worth retracing this important way, tied to many martyrs but also barbarian armies which descended towards Rome.