Travelling time: 5 hours

Difficulty: Hard

Why we love it: It is a path in Maiella Mountain that will take you up to 1,800 meters high. Where I heard the most exciting silence of my life

Length: 7 km

Total Elevation Gain: 0 m

Way to travel: By foot

Cost: 0 €

Our Advice: Bring water, choose a sunny day and good weather conditions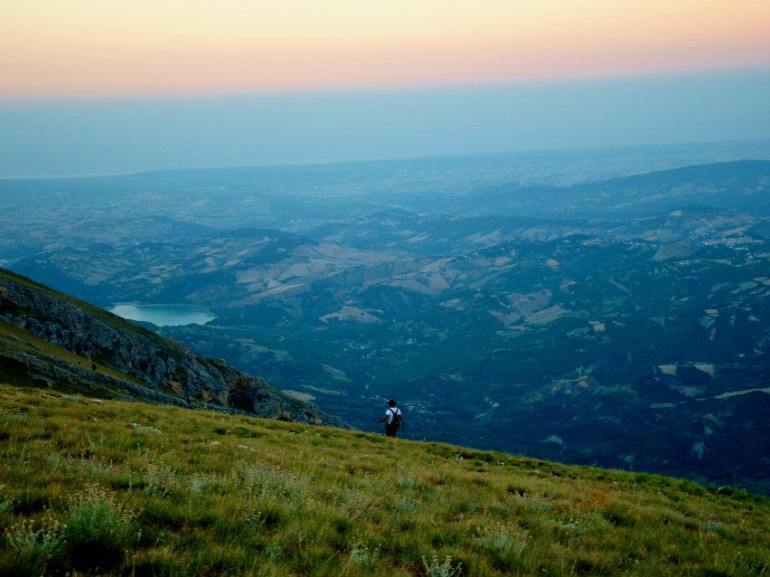 Starting point: Lama dei Peligni.
We walk up along the track that enters the pine forest, at the end of the dirt road we continue on the path that goes up with a wide hairpin to exit from the forest. Now the trail, always well marked, zigzags on a grassy ridge with beautiful views of Lama Peligni, Lake Casoli, the mountains of Molise and the Adriatic Sea. Following the direction we get on the little ledge where there's Refuge Fonte Tari (visible at the last minute) and the eponymous source.
We keep climbing on the left of the fountain until we arrive at the edge where you can overlook the Taranta Valley, altitude 1610m, we cross the path to the left that goes down into the valley and we continue northbound on the path that climb the Fonanili Valley. We continue for a few hundred meters and then we leave this road to go up the ridge of the Colle d'Acquaviva towards the northwest. We climb the easy ridge that plunges to the south in the valley of Taranta where there's the Cavallone Cavern. We reach easily the Top of Colle d'Acquaviva at 2,200 m; 7 km run from the start - time 4 hours - 1450 m ascent. There's an excellent view of the Taranta valley.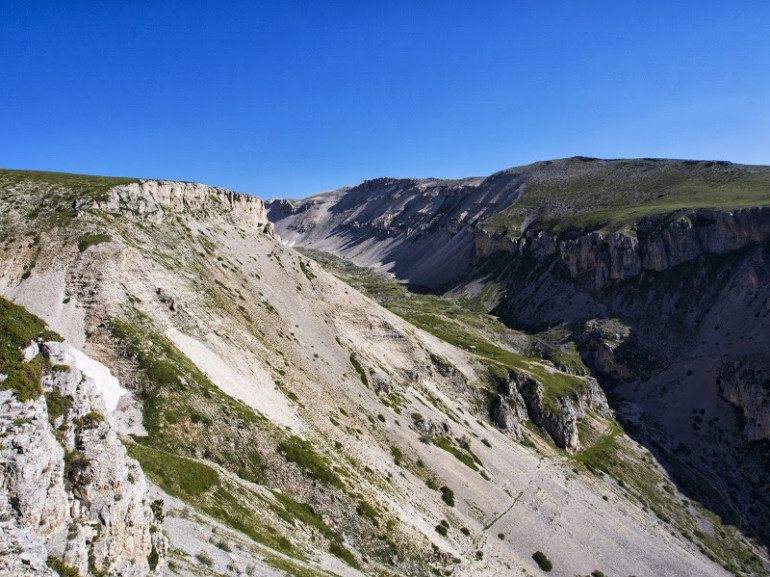 Return by the same route, (3 hours)
Author: Caterina Consiglio - prize "Share your Green Adventure"
Cover photo by Matteo D'Ercole via Google+