Travelling time: 10h

Difficulty: Hard

Why we love it: The crystalline Ossiach is just a feast for the eyes and the many geological and botanical attractions compensate the strenuous climbs.

Length: 36 km

Total Elevation Gain: 1462 m

Way to travel: By foot

Cost: 0

Our Advice: he whole tour is very strenuous. Therefore, it is advisable to divide the hike in two daily stages. In some parts it is necessary to have suitable map material.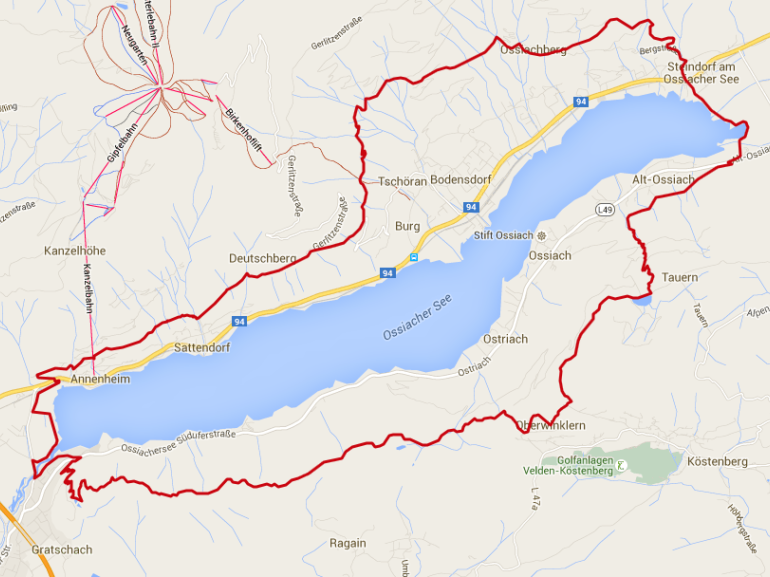 For those who want to run this path in two phases, the first phase will begin at the camp Annenheim following the path to the Gerlitzen Kanzelbahn. We walk uphill now to Sattendorf. A detour to the waterfalls Finsterbach definitely worth, even if you go back the same way.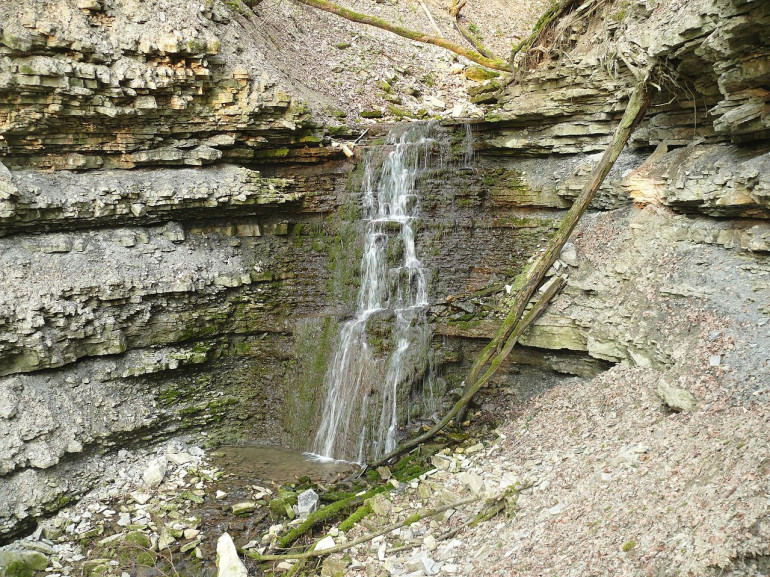 Not far from the first waterfall, we cross the Finsterbach on a small bridge and follow a path a bit steeper towards the mountain road Gerlitzen. A panoramic restaurant awaits you for refreshments. After a short descent to the valley back to Golk we finally get off the cascade of Steinsdorfer. Now it is missing only a short distance from the pier / Station Steindorf.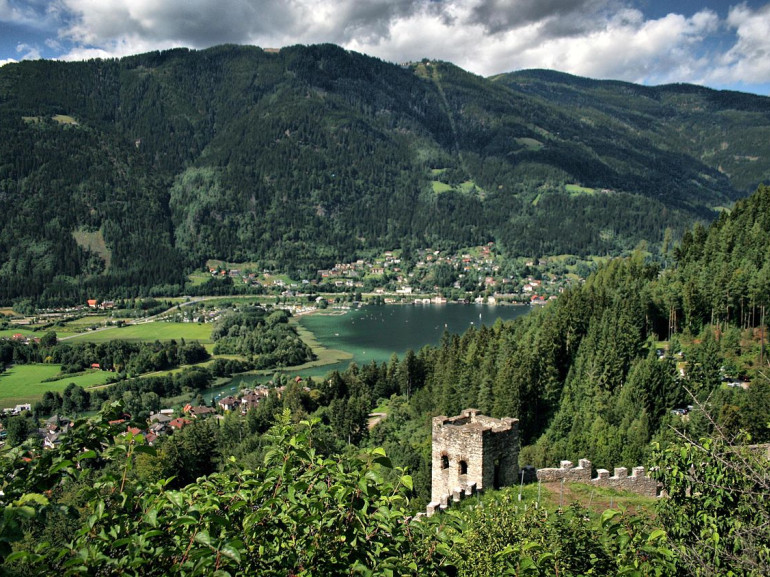 From here you can begin the second phase (the next day). The causeway of the trail leads us through the nature reserve Bleistätter through Alt-Ossiach. We arrive at the entrance of the gorge, which is part of the Alpe-Adria-Trail.
This steep climb leads us to Lake Ossiacher Tauern. We follow the course Tauern Jungfernsprung and then we reach the castle ruins Landskron. We follow the west bank of the track, heading north until we reach again the starting point in Annenheim.
You might also like: