Travelling time: 5h

Difficulty: Medium

Why we love it: The relaxing spa with sparkling wine, mineral water hot Unterrechstein complete this excursion and makes it a relaxing and rejuvenating day.

Length: 17 km

Total Elevation Gain: 644 m

Way to travel: By foot

Cost: 0

Our Advice: Heiden, the starting point of the excursion, is very easy to reach by public transport. Either by train or by bus from Rorschach to St. Gallen.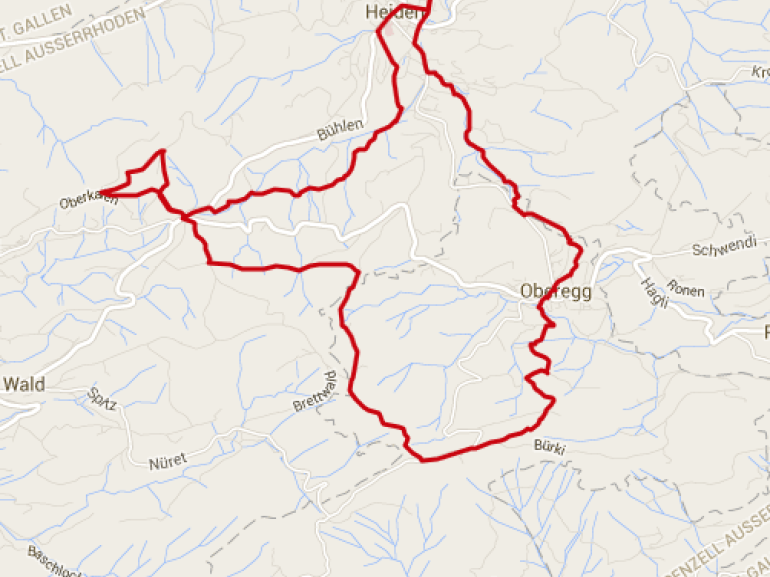 At the beginning of this itinerary you can walk comfortably through the village of Heiden.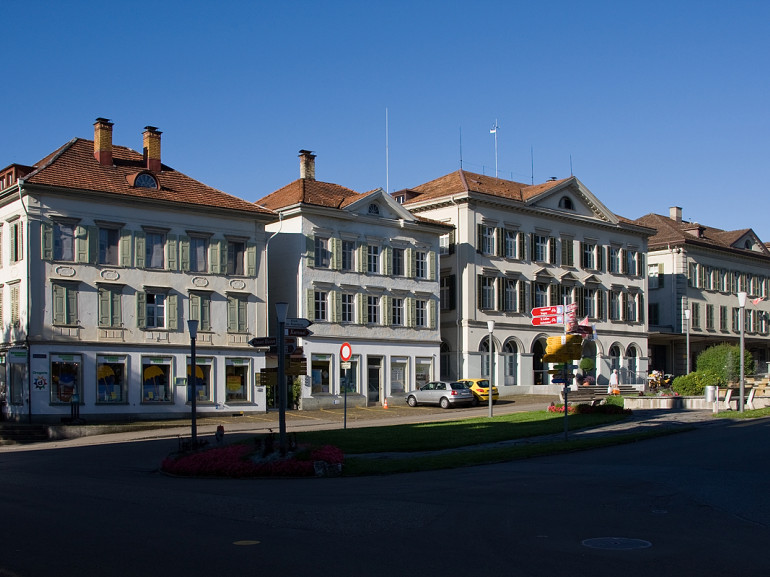 Now the trail climbs through meadows and woods to the village of Oberegg and becomes steeper up to the pastures of St. Anton. This is the highest point of the hike and the view extends to the south. From here we can see the mountains of Vorarlberg and Rätikon, in the south-west you can see the Alpstein with top Santis as the highest point. Sit on a bench and let your eyes wander over these wonderful mountains.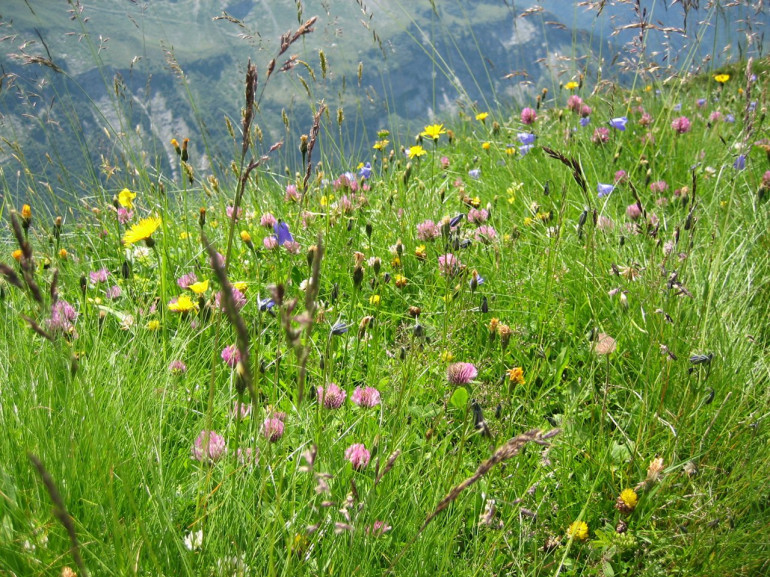 We walk in the Appenzell region, between fairy-tale landscapes and lush green farms scattered among the flowering meadows.
We continue in the direction of Langenegg and Kaienpass. Hence, those who still have energy, can reach 1,121 meters above sea level in Kaienspitz. From the top there is a direct descent to Heiden.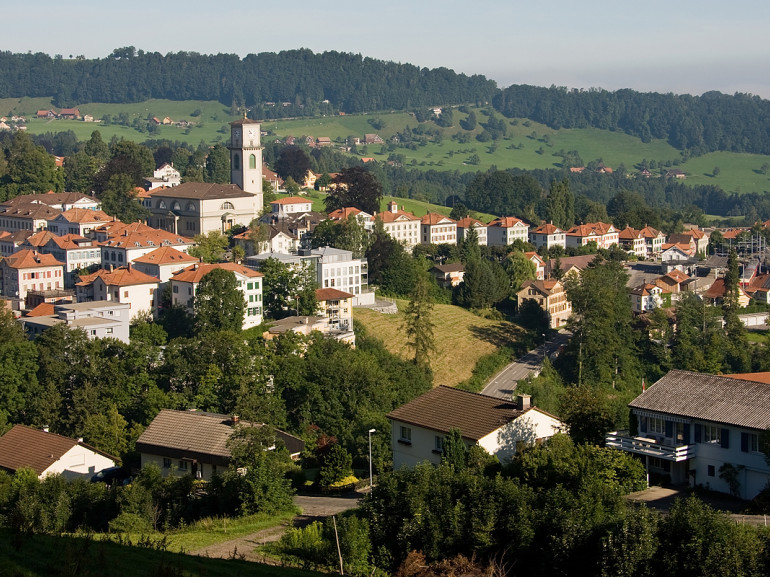 Otherwise, continue on the road until you arrive at, in Heiden, the warm waters of the thermal baths of Heilbad Unterrechstein.