Travelling time: About 3 hours
Difficulty: Family
Why we love it: The itinerary is on a plain area, therefore it is really easy and enjoyable to do it the way you like the most: on foot, by bicycle or Nordic Walking,
Length: 14 km
Total Elevation Gain: 40 m
Way to travel: On foot, by bicycle and Nordic Walking
Cost: 0
Our Advice: Ride a bicycle to have much more fun on the way!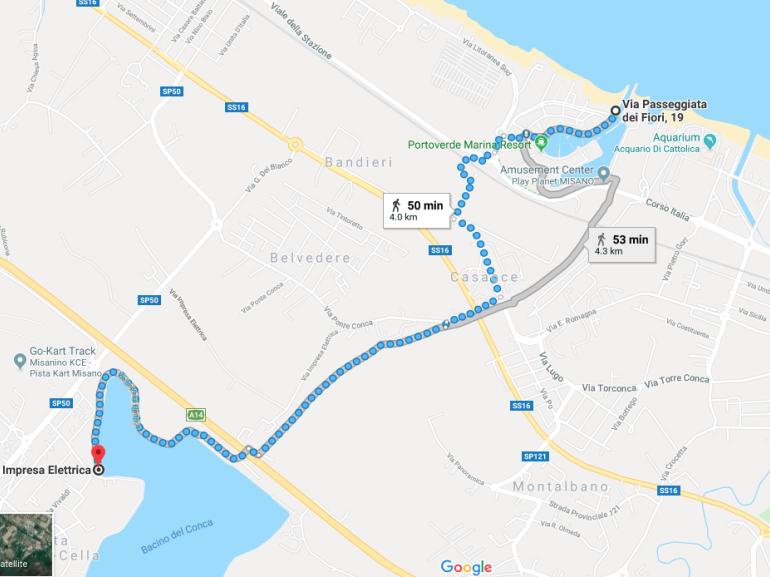 Oasi del Conca, in Misano Adriatico, is an easy and enjoyable itinerary. Placed on a rather plain area, you can decide to go for it on foot, by bicycle or Nordic Walking, without much effort.
Before you take your way following river Conca, you should absolutely have a walk through the alleys and narrow streets inside Portoverde, a colourful touristic little harbour that was born in the 70s. It is really worth it!
First of all, you have to go through the railway underpass in Via del Ciglio. Afterwards you will be in the nearby of the Karting track "Pista Kart Misano Adriatico Riviera Verde". Then, you will have to proceed towards South-East in order to get closer to river Conca, in proximity to a purifier near an old bridge. Having reached this point and passing through a part of Via Ponte Conca, you will get to walk along the banks of river Conca (Via Impresa Elettrica).
While getting closer to the highway, head for the right for a hundred meters until you arrive at an underpass, which will let you go along the shores of the Conca basin. While you do it, you will pass near a rugby field in the area of Santamonica.
Follow the way along the river until you reach the skeet shooting zone and then realx in the pic-nic area of Cerro Park. Here you can take a break, relax and eat, if you have carried something like a packed lunch with you. The Conca basin was created some years ago and originally it was planned to be just a simple reservoir, but today it is a place of greater importance. It represents indeed an essential place for the wild fauna and for the reproduction of a lot of aquatic bird species.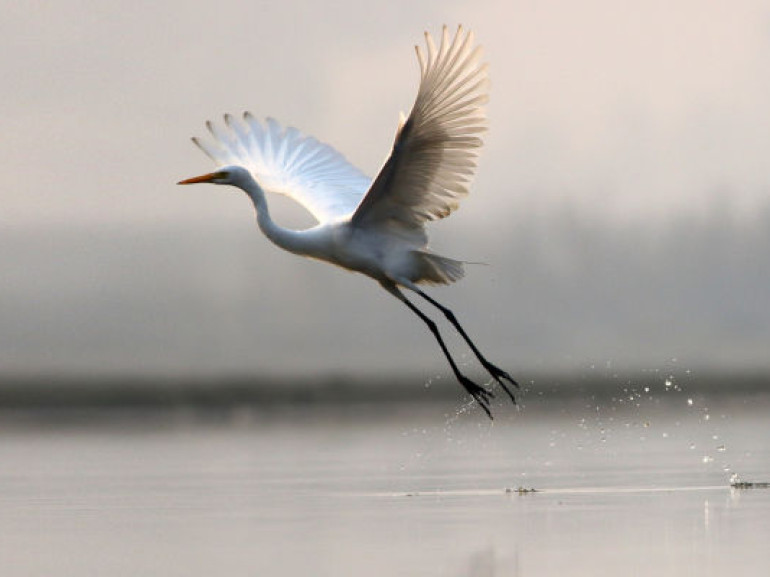 After relaxing in the pic-nic area, go over the lake and turn right towards "Cà Bastella". Then you will go back to the skeet shooting walking through Via del Fontanone. Carry on along river Conca, but in the opposite direction. Once reached "Strada Molino Raticone", turn left and cross the centre of the little village of Santamonica.
During your way back you will be able to see the entrance of the famous circuit "Misano World Circuit Marco Simoncelli", where worldwide motor races are held. Walk down the road that runs along the walls (via dell'Autodromo) and you will arrive at Rio Argina. Cross the highway under the little bridge you will see and following the Rio, which will be covered at a time, you will reach Parco Mare Nord in Misano Adriatico, located along the coastal area.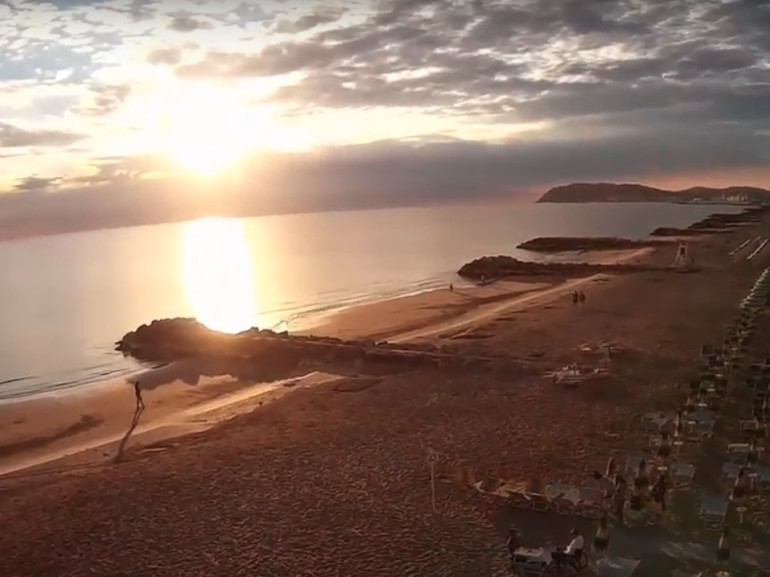 Go on following the path and you will finally be at the starting point of this itinerary. Your journey has ended! Now you can enjoy a well earned rest on the seaside, or have another walk through the streets in Portoverde.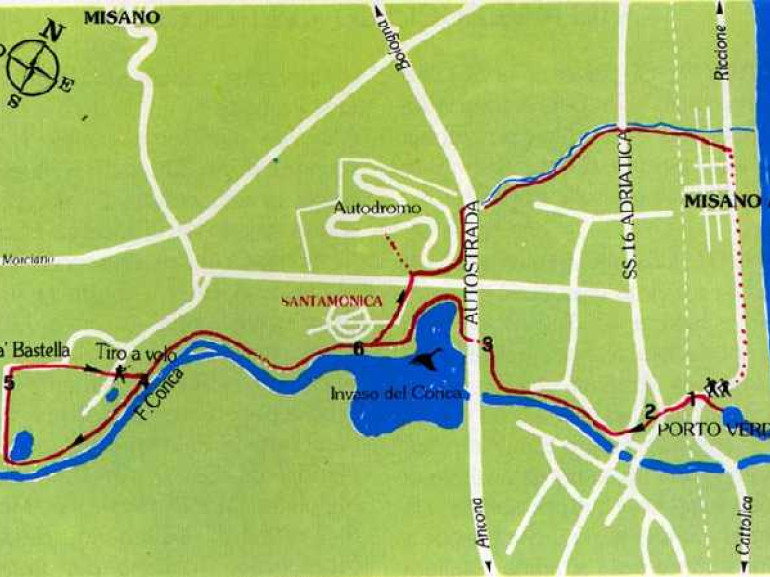 Author: Giorgia Ercoles