Travelling time: 8 hours

Difficulty: Easy

Why we love it: The alpine lakes of Sopranes are true jewels of nature

Length: 20 km

Total Elevation Gain: 1 m

Way to travel: BY foot

Cost: 0 €

Our Advice: Check the weather forecast and check the condition of the path
We are in Alta Val Passiria, among fairy tales landscapes and ancient mountain farms. Plan is a car-free village at 1,627 meters above sea level, surrounded by the scenic mountains of Texelgruppe.
We walk along the route n.6 towards Malga Valcanale, through the Valley of Plan and its woods. We thus arrive at 1.875m, where we continue on a dirt road that will take us beyond the tree line. We are now in the Rio Valcanale valley, around us there is only the green of the pastures and the sounds of nature. We continue our climb, at times exhausting, up to 2400 meters of Passo di Valgrande and then at 2,589 meters at Spronser Joch, the highest point reached by our itinerary.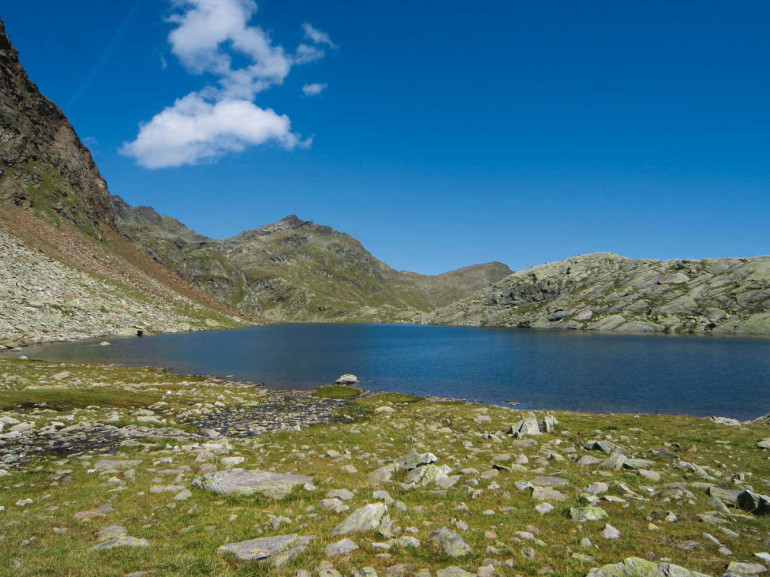 We now can see the patches of blue among the woods and rocks. We continue the path n. 6 that guides us, downhill, towards Lake Lavagna, and then on to the beautiful Green Lake.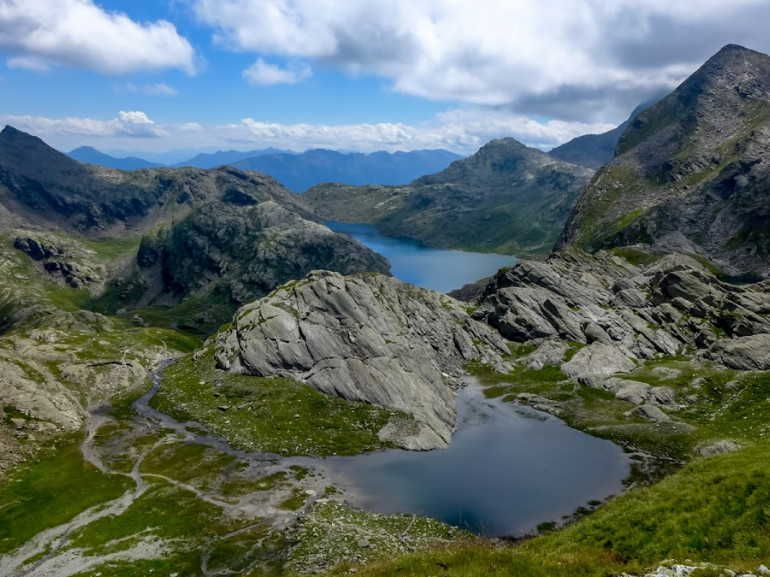 The next destination is the largest lake among Sopranes Lakes: we go up the path n. 22 and over 10 minutes we reach the wonderful Lake Lungo,it's a truly breathtaking scenery that pays for our long hike.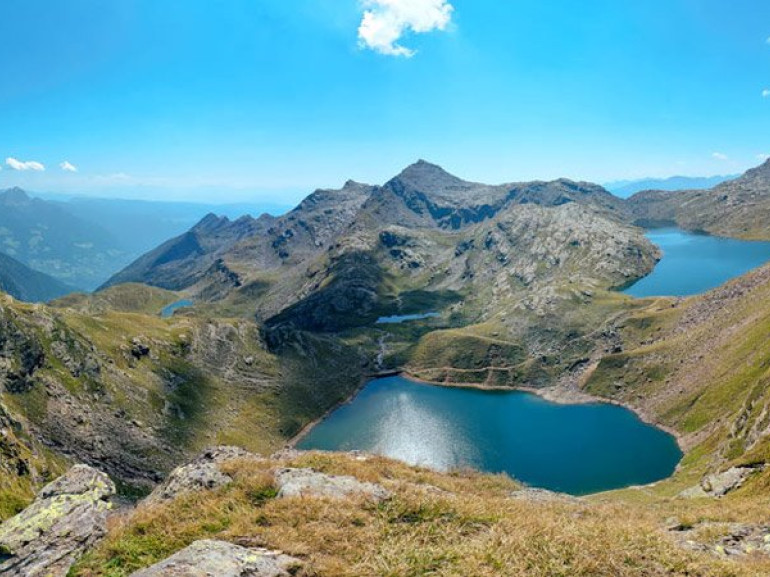 We retrace our way back to the Plan.
Author: Chiara Marras