Travelling time: 5h30m
Difficulty: Easy
Why we love it: Because of the woods we cross and because of the freezing but beautiful Orfento river
Length: 14 km
Total Elevation Gain: 660 m
Way to travel: by foot
Cost: 0 €
Our Advice: In the beautiful Majella National Park there are many itineraries!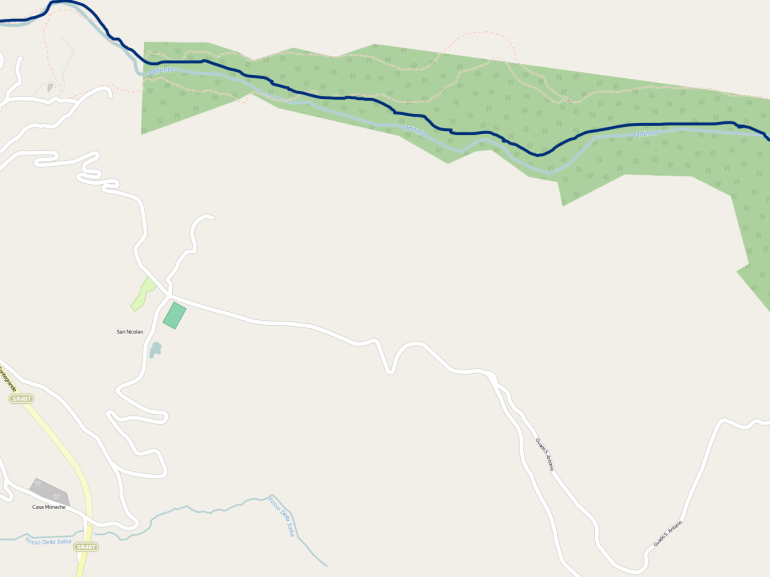 Caramanico Terme is a small but charming medieval village in the heart of the Majella National Park in Abruzzo. Among wellness, sports and nature, here you can spend a relaxing holiday. In Caramanico Terme precious sulphurous waters flow; making the village an exclusive destination for spa treatments. Our journey to discover the valley Orfento starts right here, in this village at 613m above sea level.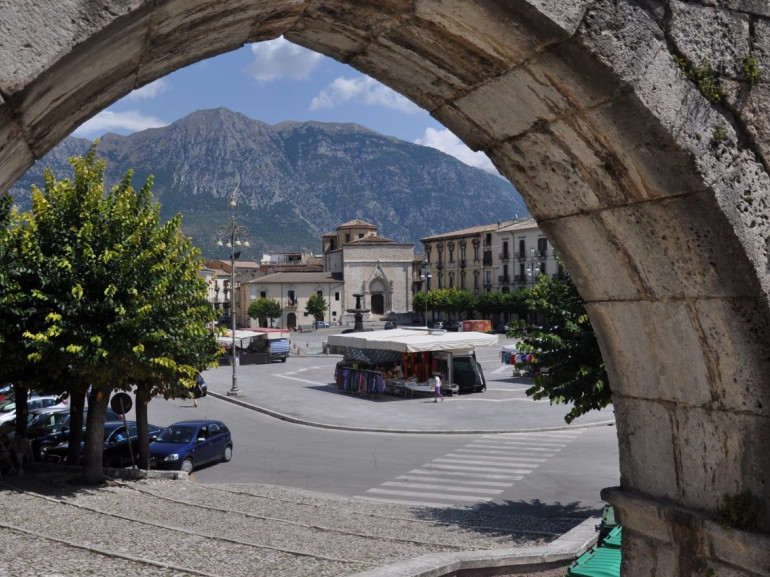 P For a few days holiday we recommend you stay at the Farm Pietrantica, where rooms and apartments are set in the restored old barns and the breakfasts are 100% organic, or at Casa del Lupo, directly managed by the National Park .
We start from the Santa Croce contrada, close to the Park Visitor Center. We ford a small stream, we pass a stone bridge and go through a narrow passage in the rocks. Here begins a gentle descent towards the Orfento river. We pass on the bridge called Ponte del Vallone and turn slightly to the right, along the river. We continue up to the San Benedetto bridge, after which begins a climb that takes us to places Piscia Giumenta. Here we find a narrow path of 100m, perched over the river, equipped with steel rope. We continue uphill, surrounded by a beautiful forest. We pass an other bridge, under which there's the Orfento.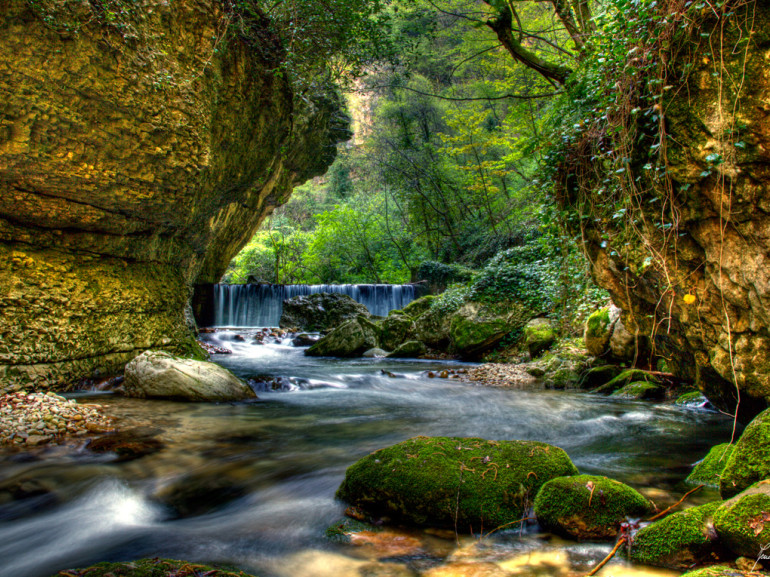 We continue to the right until we reach a clearing. In front of us there's still some steep climb and then we arrive at destination, in arrive at Guado Sant'Antonio, where we will have a unique view on Mount Morrone, the Gran Sasso and Orta Valley. Here starts the path down through fields and woods that leads to San Nicolao, again in Caramanico Terme.
Author: Chiara Marras
You might also like: