Travelling time: 3h

Difficulty: Medium

Why we love it: For the colors and scents of Liguria

Length: 40 km

Total Elevation Gain: 800 m

Way to travel: By bike

Cost: 0 €

Our Advice: every season is perfect: in spring and autumn for the colors, the flowers, the scents and scenery. It requires no special equipment except a good pair of shoes and a water bottle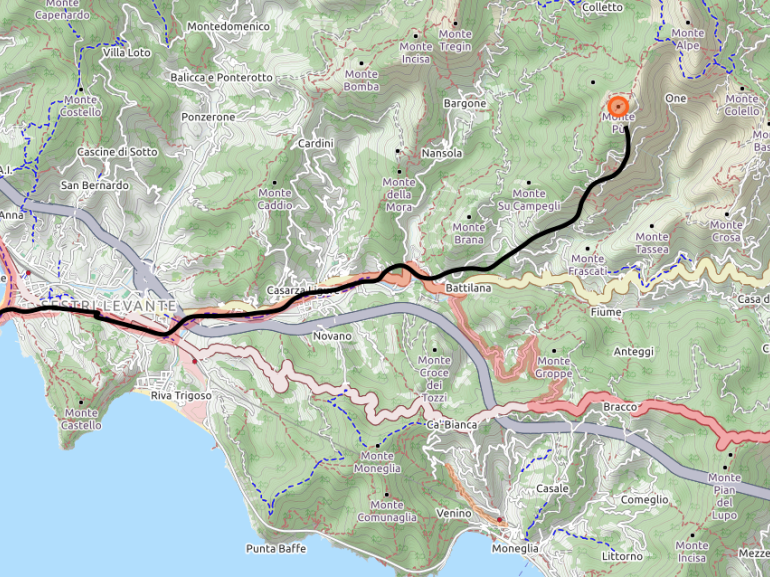 Here is an itinerary we love to do, to discover the Ligurian backcountry. Few kilometers to spend an unusual day among the thousand smells of this strip of land that always gives strong emotions.
We start from Monte Pù, Castiglione Chiavarese, a small town halfway between Cinque Terre and Portofino, between Genoa and La Spezia. Here, 700 meters above the sea, an organic farm awaits us, where we will stay in eco-friendly apartments in the silence of nature, between 200 hectares of meadows and forests, overlooking the sea.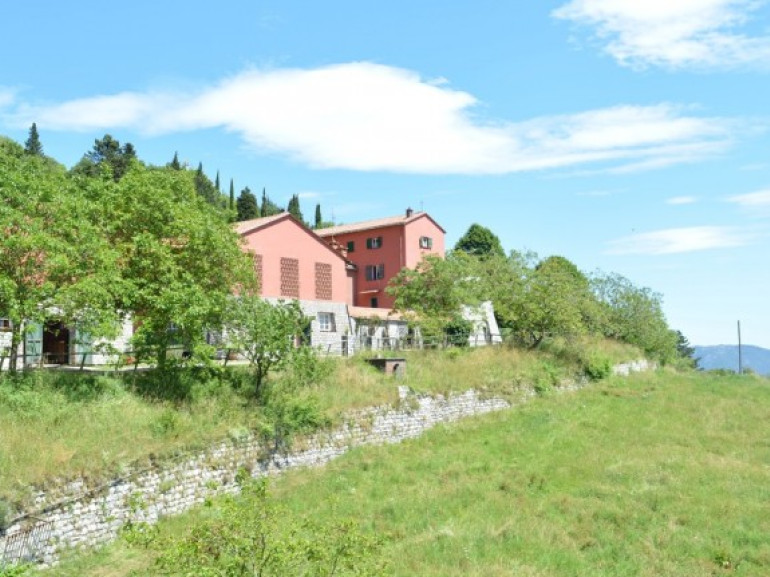 Exactly here that several trails that allow you to discover this area strats: we head towards Camegli then proceed towards Sestri Levante, riding our bicycles. Thus we begin the steep descent on the south side of the mountain where the asphalt and dirt road follow one another. Around us breathtaking views open, our view extends over the valley, on the arc of the Tigullio coast, up to the Maritime Alps, and on a clear morning, on the horizon we can see Corsica and the Tuscan archipelago.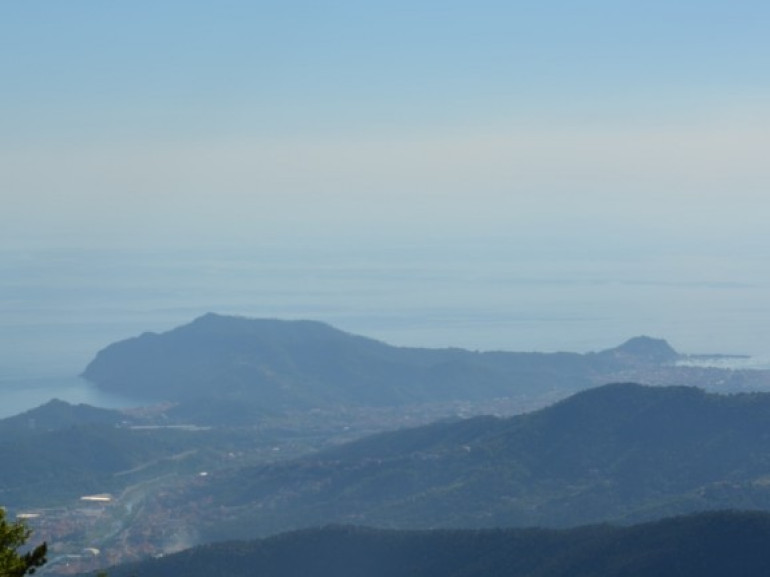 IIn this very wild environment, characterized by the Mediterranean marquis, the maritime pines and chestnut trees there's are also several karst caves where several prehistoric remains were found now kept in Archaeological Museum of Prehistory and Early History of Chiavari Tigullio.
The trail leads us into the Campegli township, to the church of S. Elena. We continue to descend, through olive groves, to Massasco. Now we are 50 meters above the sea and Sestri Levante is getting closer. After a stretch in the SP 523, up to a point, we find the bike route that follows the river Petronio, towards the center of Casarza. After the town we will find ourselves in Via Toni Paggi and then on the SP 1 that will take us to the station of Sestri Levante.
Now is the time to dive into the romantic Bay of Silence, one of the most beautiful and evocative place of Liguria.