Travelling time: 4h

Difficulty: Easy

Why we love it: Nature trail with a fantastic view over the most beautiful peaks of the Brenta Dolomites

Length: 14 km

Total Elevation Gain: 400 m

Way to travel: By bike, by foot, nordic walking

Cost: 0 €

Our Advice: Trekking boots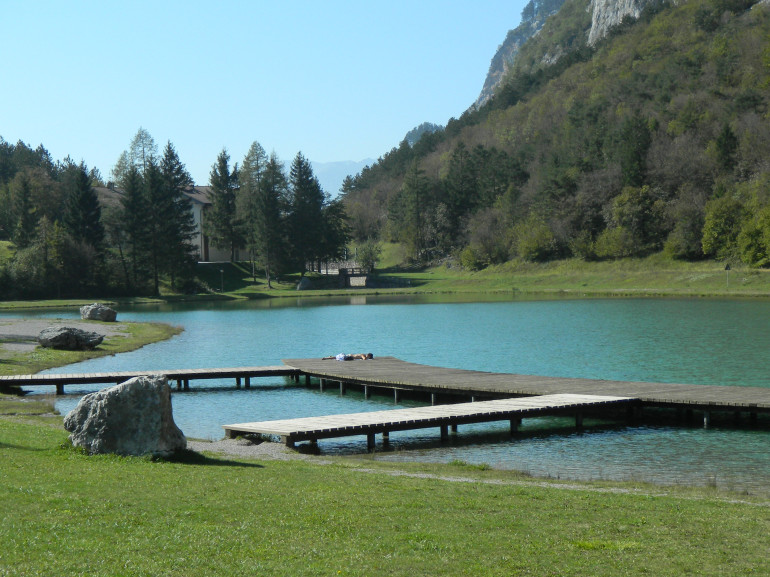 The route is particularly easy. You can start from the Naturalistic oasis of Nembia near the restaurant and follow the signs up to Doss Corno. At this point you can choose between two alternatives: walking the trail clockwise (Brenta Dolomites Bike) or counterclockwise (directions Walk: Around the Lake). The trail is shaded for the vast majority and the forest in some places discovered.
A route at the foot of the Brenta Dolomites in Western Trentino, in the heart of pristine nature, inhabited by foxes and deer.
Author: Pasquale Castelgrande