Travelling time: 3 hours
Difficulty: Easy
Why we love it: Because Verona and Vicenza are two towns with lots to discover, because the path is deep in a beautiful and relaxing nature
Length: 63 km
Total Elevation Gain: 60 m
Way to travel: on bike
Cost: 0 €
Our Advice: This is just one part of a longer venetian cycle-path, discover all of them with us!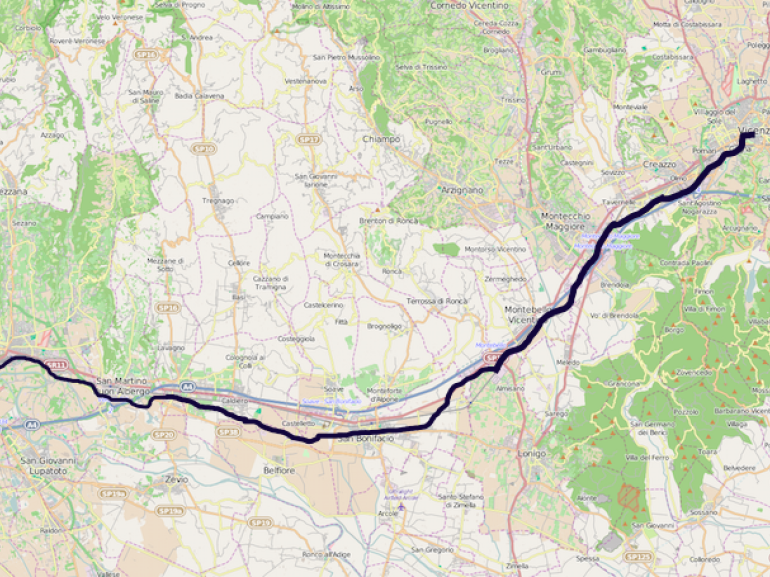 Our itinerary starts in Verona, the city of lovers, the historic but lively town. The city of Romeo and Juliet is one of the most beautiful cities in Italy, its old town is fascinating and it is easy to find traces of history in its streets and buildings of seventeenth century.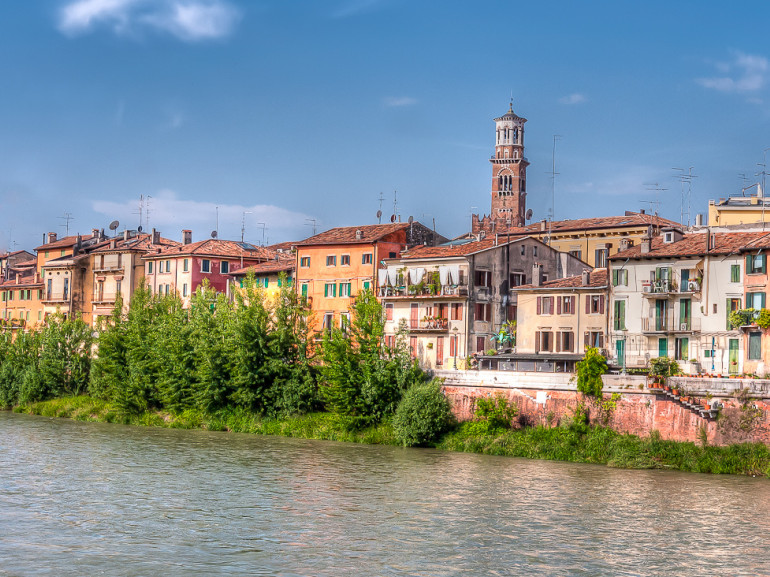 Let's go with our bicycle to Juliet's house and continue towards south, in the countryside. Here the Adige lay down in the plain creating an enchanting and relaxing scenary. We continue among nature, surrounded by the orchards, until we reach Soave. The village, known for its delicious white wine, deserves a visit. The name (pleasing in italian) already describes the sweet atmosphere of the city, surrounded by vineyards, and quaint-looking. The walled city has Lombardic origins and is a typical medieval village, as shown by the numerous historic buildings and the symbol of the village, the majestic Scaliger castle. The time is right for a break in one of the agritourism or elegant taverns present at every corner.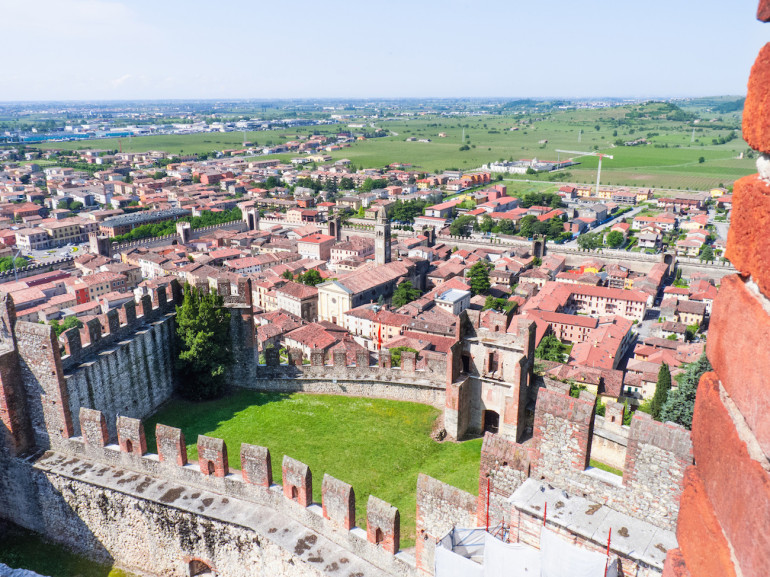 We continue our journey until we arrive at the foot of the Mount Lessini, entering into the territory of Vicenza. Shortly after Montebello you will see two castles, the Castel of Bellaguardi and Castle of Villa, popularly known as the castle of Juliet and the castle of Romeo. Here numerous Venetian villas stand out; we begin a climb that will take us up to 200 meters, from here you have a wonderful view over Vicenza. We are on the Mount Berico and is one of the most beautiful sight of this route. Here we are at destination! Vicenza is most famous for the villas of Palladio, the world famous architect of the 16th century.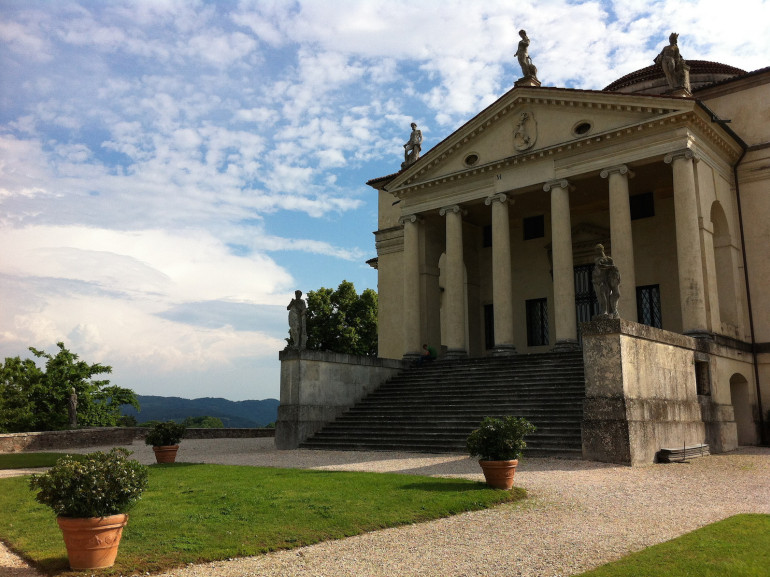 A trip out to the discovery of the Veneto and of its wonders, immersed in nature between two wonderful cities: this is our itinerary for you.
Author: Chiara Marras
Cover image: Soave surrounded bu the hills, photo by USAG Vicenza via Flickr