Travelling time: 2 hours and a half
Difficulty: Easy
Why we love it: Because it's suitable for all, even for the less trained bikers, and because in few kilometers offers many wonders of nature
Length: 32 km
Total Elevation Gain: 250 m
Way to travel: by bike
Cost: 0 €
Our Advice: This is just the first part of the long national cycle-path. If you decided to spend a week in Switzerland, we suggest you to do it till the end!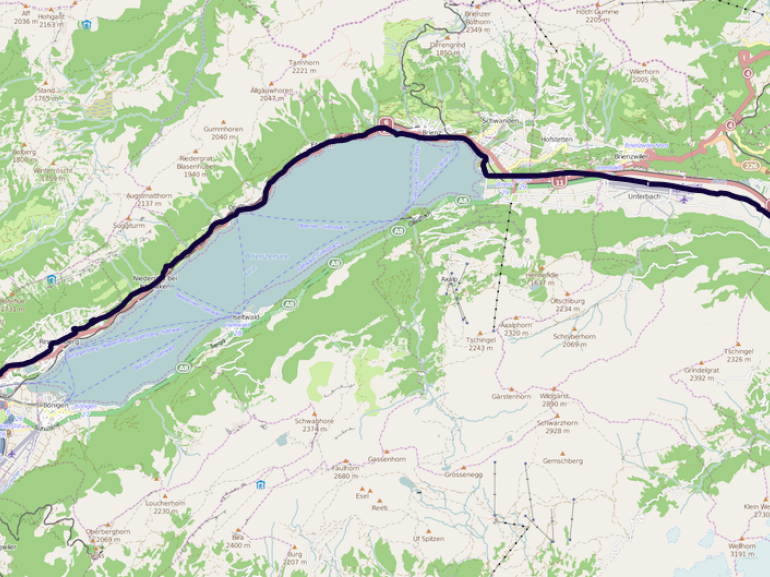 We are in the heart of Switzerland, deep in the intense green of the fields, and surrounded by beautiful summits. We are in the small town of Meiningen, ready for the first part of the National cycle path number 8; a short but engaging adventure is waiting for us, among lakes, waterfalls, gorges and others wonders of nature. The river Aare will be our guide, we'll follow its flow till our destination.
We start the descent towards Interlaken deep in a characteristic mountain scenery, but not before we see the wonderful Aare Gorge, only 1km distant from Meringen. Here the river digs a rift deeper and deeper in the limestone, thus creating a fascinating and mysterious location. The gorge reaches 200m of depth and in the tightest spot it's not one meter wide. Its 1,4km of length are equipped with tunnels and boardwalks that allow the passage in complete safety.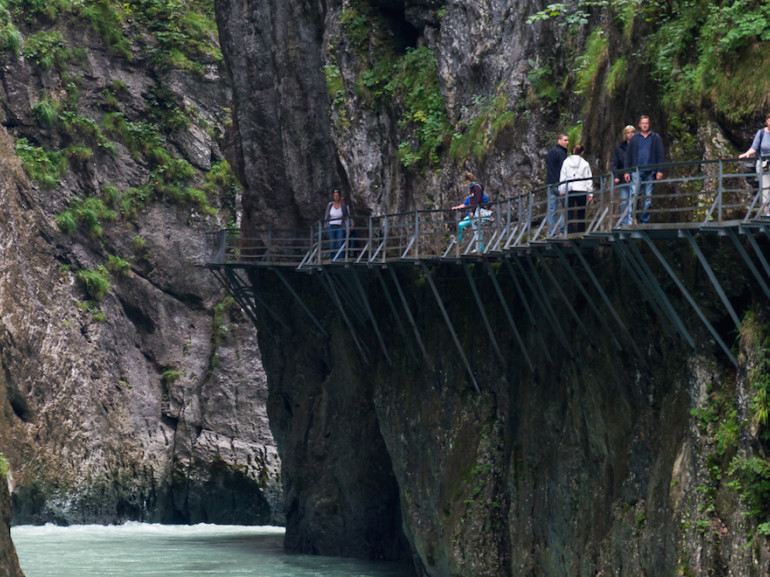 We follow the flow of the river and we admire the green fields of the mountains, the characteristic chalets and their balconies full of colorful flowers. The path is paved and it allows to bike without strain. After few kilometers we find ourselves before the Lake Brienz. Its color will fill our eyes of a beautiful turquoise.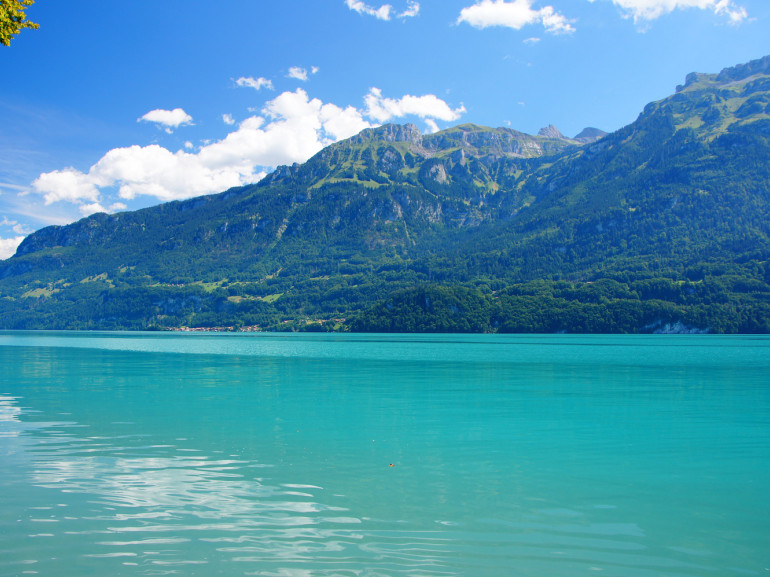 Then we proceed towards the lovely village of Brienz, in the eastern shore of the lake. In every season, the town is to be found fascinating at every corner.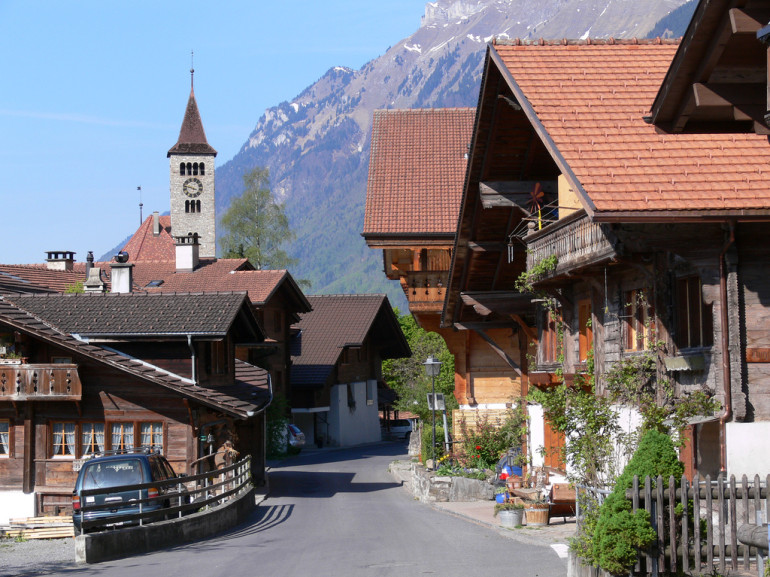 We continue along the path, running along the lake, among a wonderful and silent nature. After a bit more than two hours from the departure, we arrive to Interlaken. The town is picturesque and it's considered one of the most beautiful holiday resort of Switzerland. It's nestled between two beautiful lakes, the Brienz and the Lake Thun ,and it's set in an alluvial plain surrounded by the most wonderful Swiss mountains: Eiger, Mönch and Jungfrau, the latter reaching 4158m of altitude. The town is also one of the "Alpine pearls", a cooperation tourism municipalities of six alpine countries that are committed in environmentally friendly holiday programs and green transportation.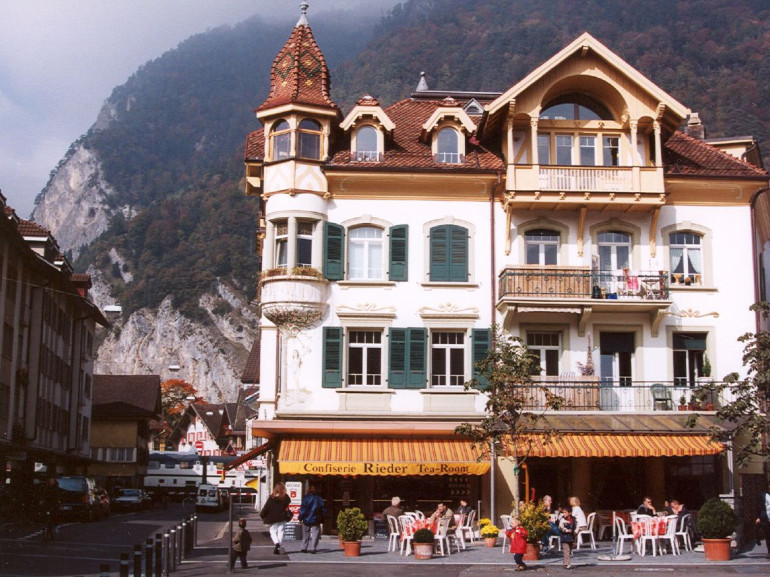 You want discover the characteristic Swiss landscape? This stroll by bike allows you to see in few kilometers many fascinating views, among wood chalets, the green of the fields, the white of the mountaintops covered in snow and the waters of rivers and lakes.
Author: Chiara Marras
Cover image: Lake Brienz, photo by natasha cornaz via Flickr