The concept of sustainability is increasingly in-vogue, and one that continues to impact every aspect of our daily lives. This is especially true in the travel and tourism sector, with the proliferation of eco-friendly stays, ecotouristic experiences, and green itineraries.
It has certainly never been easier to discover destinations online, while we've also seen an exponential increase in the number of eco-friendly accommodations available in far-flung corners of the globe.
But what are the most unique and sustainable types of accommodation and location, and what do they offer travelers? Let's find out!
1. Glamping Locations in Italy and Europe
If you visit dedicated eco-travel hubs such as ecobnb, you can find a broad array of destinations and accommodation types that are part of packaged holidays.
One of the best options from a sustainability perspective is glamping, which immerses you in your surrounding environment while often utilizing fewer natural resources than traditional outdoor camping.
Similarly, most glamping sites and locations leverage renewable energy sources, which automatically reduces their impact on the environment and minimizes the consumption of damaging fossil fuels.
The ecobnb hub enables you to enjoy glamping in the gorgeous Tuscan Maremma, which is surrounded by stunning greenery and offers access to genuine ecotourism itineraries and activities.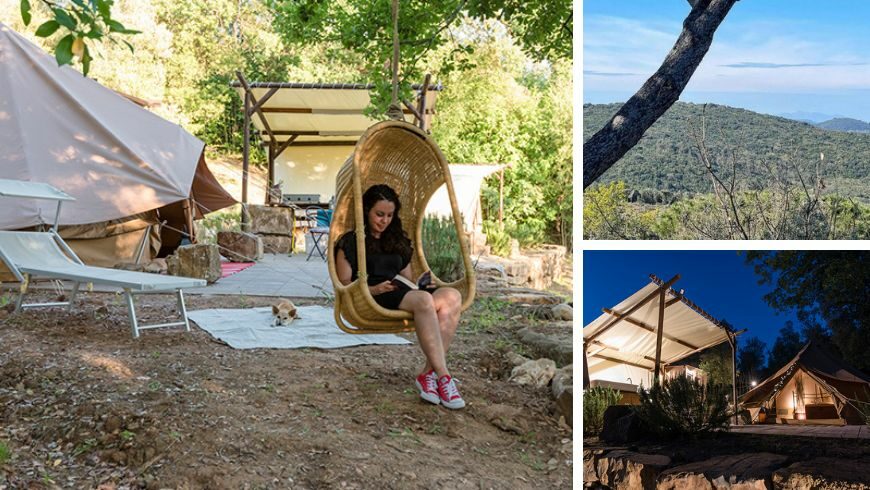 The site also sells organic food and produce, most of which has been sourced locally and from the surrounding plains of Serraiola Alta. This is also home to some beautiful hiking trails, which can be traversed on foot or by mountain bike and offers the perfect respite for anyone who wants to escape the hustle and bustle of normal life.
Just a stone's throw from this location, you can also access some of Tuscany's most beautiful sights, including the sun-kissed Etruscan Coast. Then there's the nearby, medieval village of Suverato, which is just 6km away and can be reached by foot or mountain bike for those of you who are truly eco-conscious.
2. Stay at the Adamello Brenta Nature Park in Trentino, Italy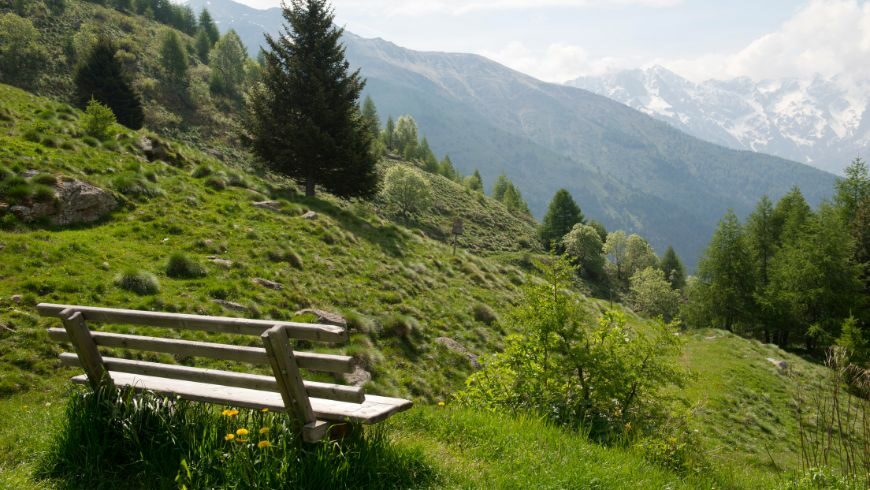 The Adamello Brenta Nature Park in Trentino, Italy is one of the most eco-friendly travel destinations in the world, and one that offers a broad range of accommodation types to visitors.
These include relatively standard options like sustainable hotels and quaint B&Bs, for example, alongside so-called "agriturismos'. These describe independently-owned farms that set aside a small portion of their land for accommodation purposes.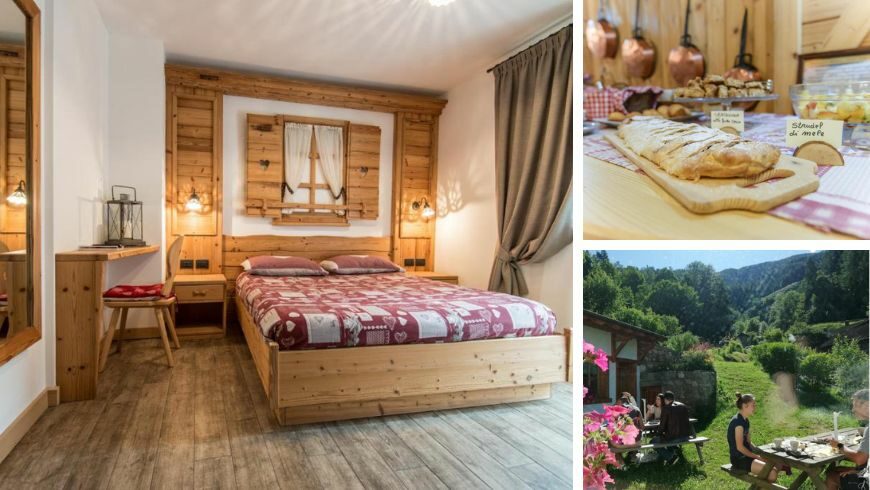 The word "agriturismo" translates roughly into "farmhouse", while it offers the type of rustic and eco-friendly travel experience that's increasingly in demand in the modern age.
Wherever you stay within the park, you're immediately immersed in a truly sustainable and organic living experience. At many accommodations, for example, you'll find that the staff offers special discounts to those who decide to hand over their car keys when they first arrive and subsequently commit to traversing the park on foot, by bike, or using public transport.
The park's hotels and lodges also lead by example in terms of sustainability, using ecological detergents and clean energy sources to reduce pollutants and carbon emissions. They also build their menus based on organic food and produce from the surrounding areas, reducing their carbon footprints further while also boosting the local economy.
In terms of activities, the Adamello Brenta Nature Park offers incredible access to the great outdoors, from challenging hikes through the towering Violini forest to traversing the crimson-red waters of Lake Tovel.
Ultimately, this park provides an eye-opening and continuous encounter with nature and one that will inspire you to both conserve your natural environment and explore everything that the location has to offer.
3. Visit Eco Lodges in Perugia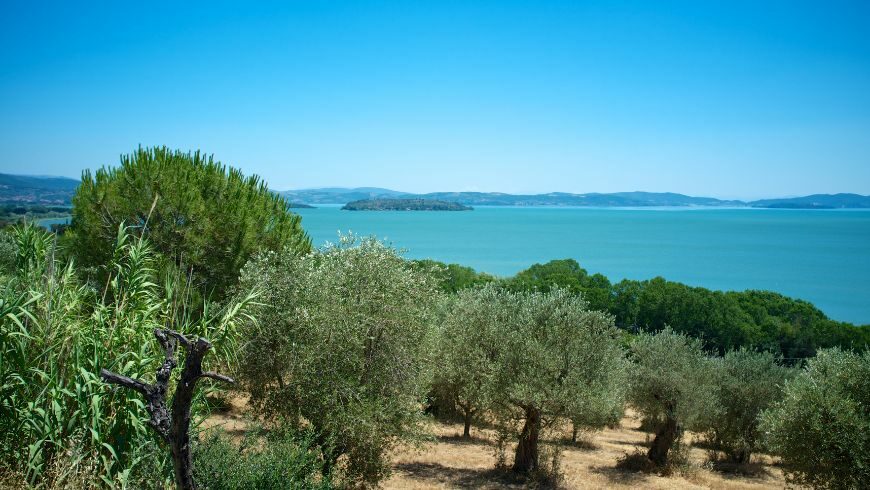 Perugia's Lake Trasimeno also offers access to green holiday experiences, and so-called "eco-lodges" that are completely immersed within their natural environment and home to some of the most beguiling sites in the whole of Italy.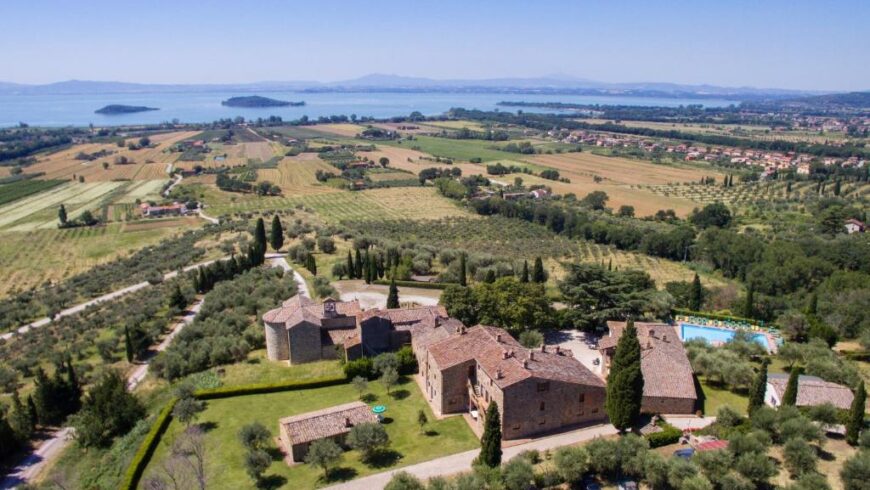 The lodges themselves are ideally located, offering striking views of Lake Trasimeno while also remaining in close proximity to a quaint, rural village.
These lodges are both stunning and functional in equal measure, while their ancient rural finish is characterized by prominent wooden beams and classic, terracotta flooring. They also feature much-needed mod cons and amenities, including a dishwasher, electric oven, fridge and television, with the energy used to power these appliances being derived completely from renewable sources (namely solar panels).
This enables you to strike the ideal balance between rural and urban living, without worrying about your energy consumption or damaging the beauty (and integrity) of the surrounding environment.
Of course, we're not sure you'd want to spend too much time indoors or watching TV anyway, especially given the hectares of stunning natural beauty that immediately surrounds you. This is also home to breathtaking woodland and winding olive groves, and ample land that can be traversed either on foot or by bicycle.