A paradise island of unspoilt beauty: Formentera, the kingdom of untouched nature. In the middle of the Balearic Islands, this place offers ideal moments for relax, physical activity and enjoying the authenticity of the land and sea.
Famous for fun, but also for being a true jewel of the Mediterranean. Rich in green routes where you can forget a motor vehicle and move around in a totally eco-friendly way. To discover the island through country lanes, hidden and unexpected corners. A true wonder to explore.
There are no less than 32 green routes for walking and cycling with a total of 100 kilometres of routes, which use old, alternative and perfectly safe rural roads. There are no particular differences in altitude, as the land is rather flat. They are all signposted in different colours and with signs indicating distances, with no fear of getting lost!
Formentera green routes: practical tips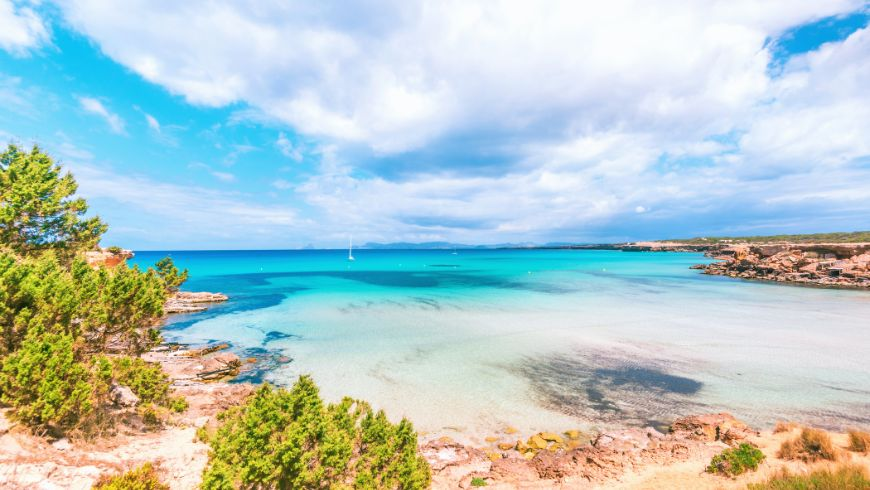 Before embarking on any itinerary, it is a good idea to make some small arrangements:
comfortable clothes and appropriate shoes

a hat and protective sun cream. The sun is often hot, so you avoid unpleasant sunburns

plenty of water and something to eat because you may find yourself in the middle of nature, with no shady, equipped areas and refreshment points available.
If you decide on a two-wheeler, it is good to choose
a bicycle with gears. You have greater safety and adaptability to terrain, even if it is not difficult.
If you opt for Nordic walking
you can request the appropriate walking stick at the Sant Francesc tourist office.
5 must-see circuits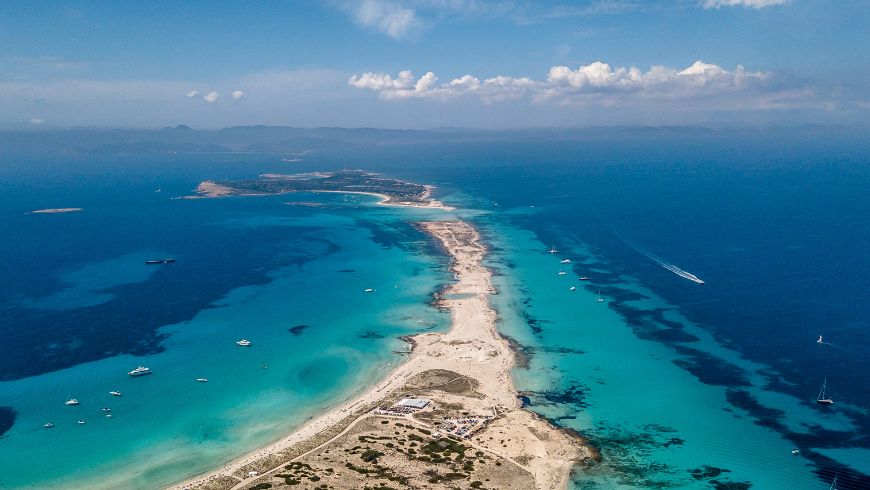 Let's take a look at the best green routes in Formentera. For everything else you can consult the island's official tourism website.
Camí d'en Parra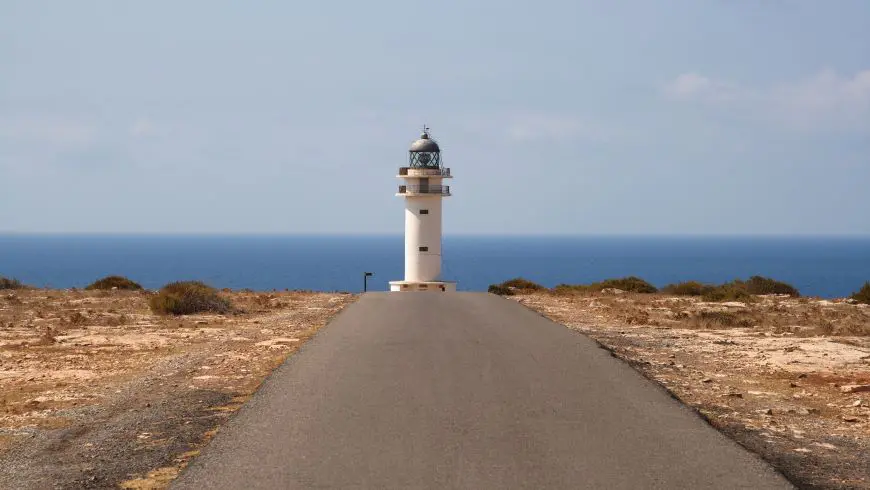 A circuit that starts at the junction from the main road at Cap de Barbaria. The area you encounter is called Can Parra and has some of the best preserved architecture on Formentera. You will discover the most intimate and rural part of the island, made up of stone houses and nature in the wild.
With a distance of about 2 kilometres on a stone path through pine forests, the first section is paved, ideal for cycling or walking.
Camí de Ses Illetes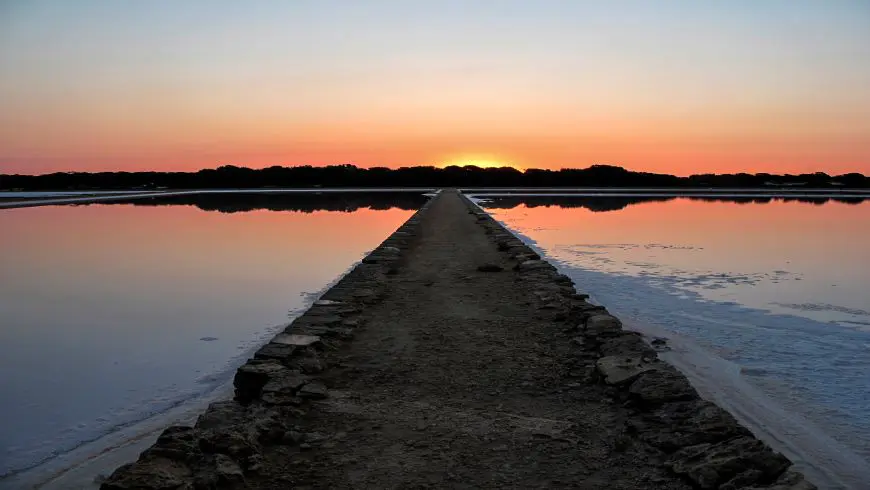 Discover the most beautiful sea and the most famous beaches of Formentera. A 1,900-metre-long path inside the Ses Salines Natural Park, dotted with tall pine trees and gigantic, beautiful dunes.
Skirting the now disused salt pans, you can reach the beaches of Es Cavall d'en Borras or Levante, to name the best known. In less than 2 kilometres you can immerse yourself in one of the most evocative spots on the entire island.
Camí de S'Estany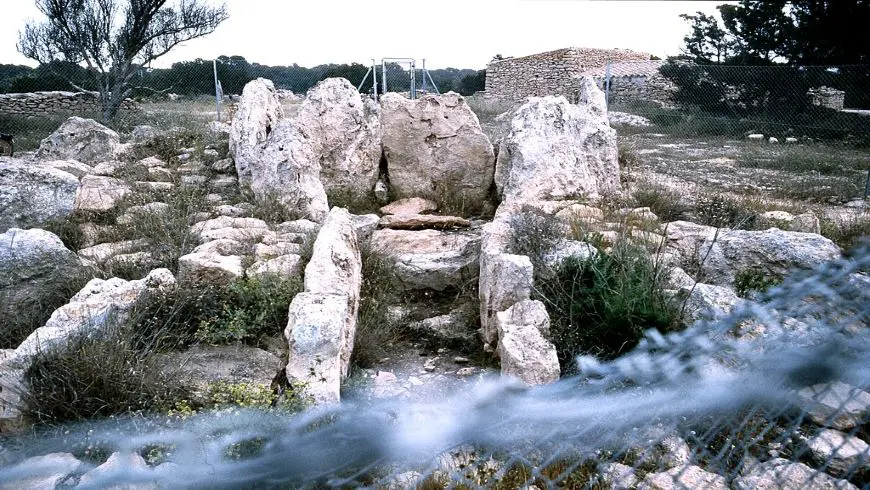 A journey of about 4.5 kilometres starting from the port of La Savina, in the direction of Es Pujols, along the lake L'Estany des Falmencs (one of two on the island) with its beautiful, transparent waters. This is a non-bathing place but perfect for observing the migratory birds in the area. You can admire numerous species such as flamingos, seagulls or ducks and the pink-coloured salt marshes.
Before arriving at the beautiful tourist centre of Es Pujols, try turning left towards Sant Francesc Xavier. You will be able to visit one of the most impressive archaeological finds on Formentera: the dolmen of Can Na Costa.
Camí Vell de la Mola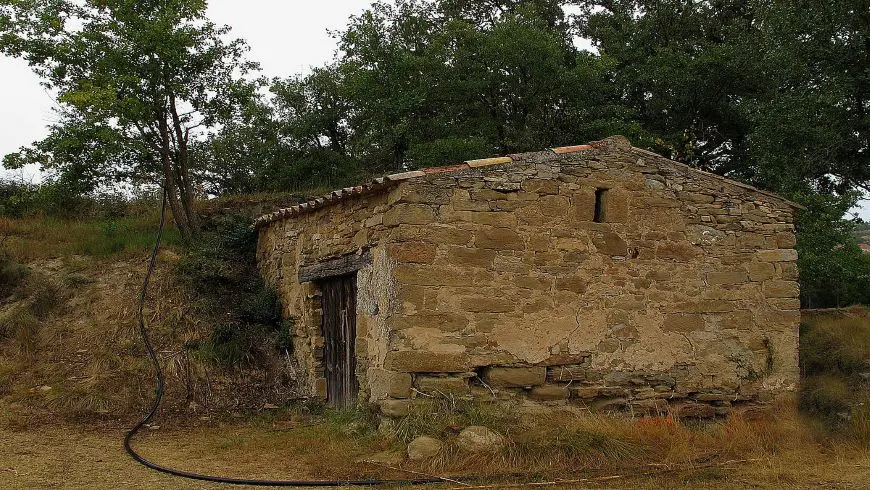 A beautiful route linking Sant Ferran with the Ca Marì area is recommended to be cycled. It is about 12 kilometres long and is located in a very isolated and quiet area of Formentera.
Among fields and spectacular vegetation, you will immediately enter the wildest nature of the island and the placid and slow life of its inhabitants. On the way you will see not only fields, forests and vineyards, but also the lighthouse, the old mill known as Molí d'en Tauet and magnificent views of the sheer cliffs.
Camí de Ses Vinyes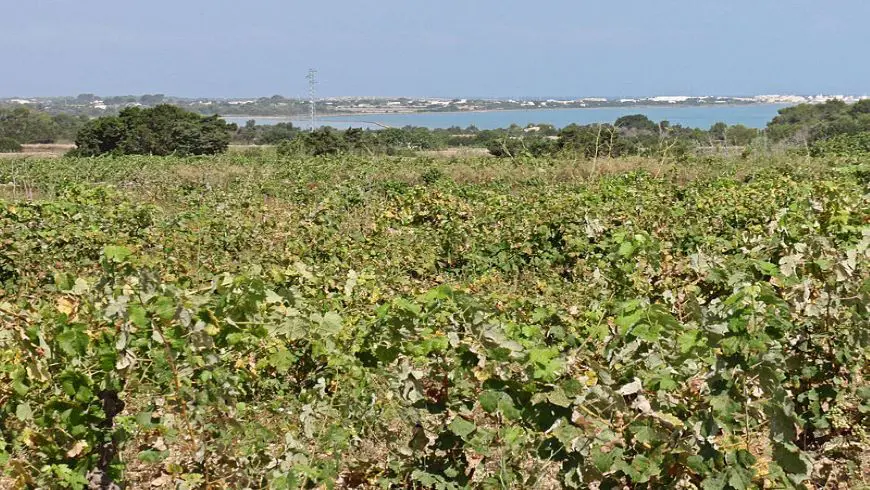 A path that starts at the lively Es Pujols and arrives at San Ferrant. A path surrounded by large pine forests and olive groves, in an authentic and historic rural area, passing through the villages of S'Estaca and Es Caló. In just 1,300 metres you can admire the centuries-old vineyards owned by local families.
A pride of the area, a tradition that has a long history and produces wine of excellent quality. The wine of Formentera, in fact, is known for its characteristic and genuine flavour.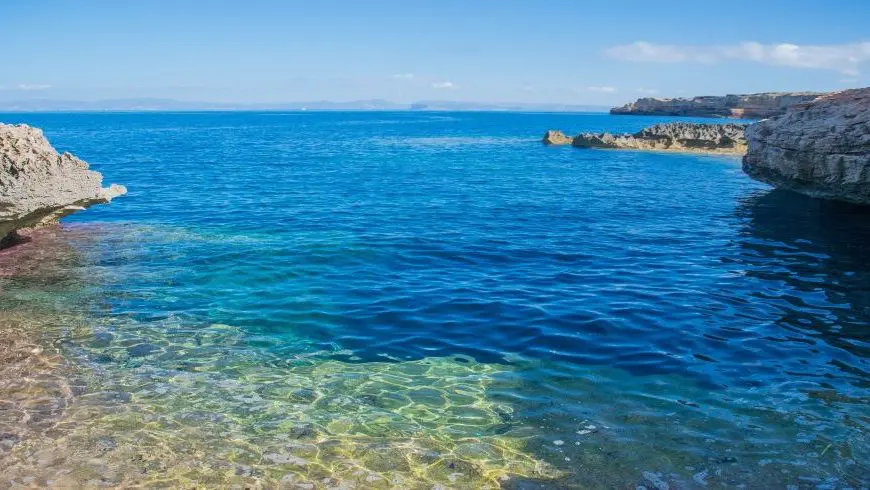 Discover Formentera from different points of view in contact with unspoilt nature. On foot or by bicycle, along paths that make you forget everyday stress. Let yourself be enveloped by a feeling of well-being in body and soul and explore the island in a green way, among agricultural circuits, pine forests and dunes.
Are you ready to be overwhelmed by the scents and colours of its magical nature? Formentera is waiting to kidnap your heart.
Cover image: photo by Resim Michel Bertolotti tarafından Pixabay'a yüklendi