Did you know that there is really a sword in the stone and is located in Italy? This is the Sword of San Galgano, which is located in the Chapel of Montesiepi, near the Abbey of San Galgano in Chiusdino, Tuscany.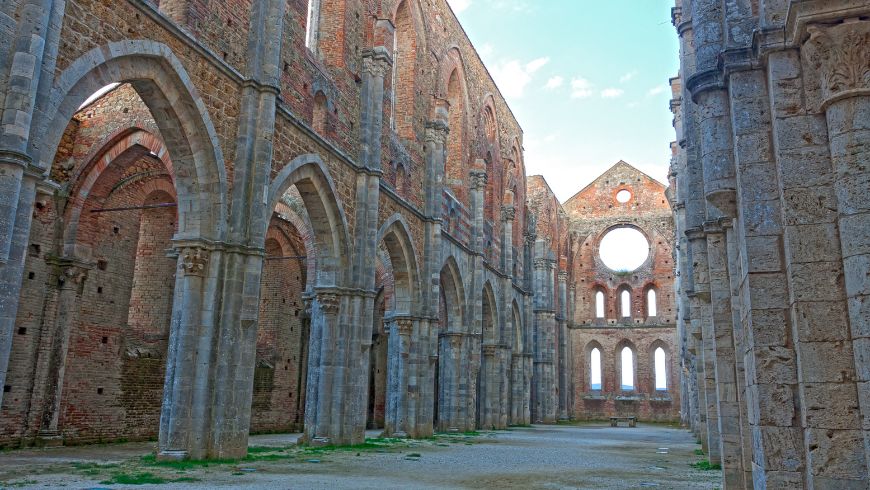 A charming and mysterious place, about 40 km from Siena, where history and legend intertwine, and where ancient knights' stories resound. The Abbey of San Galgano is situated in a secluded valley surrounded only by green, with its Gothic structure, made particular and almost magical by the lack of a roof.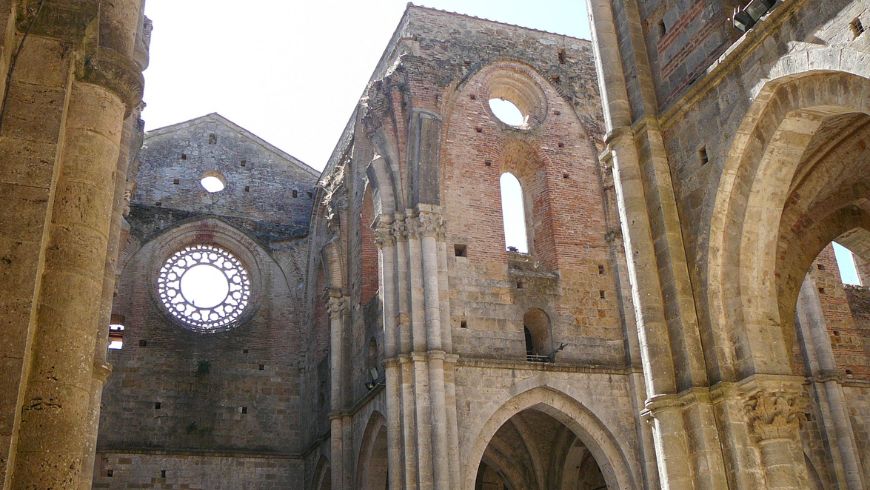 It was built between 1218 and 1288 by Cistercian monks and is certainly one of the attractions of Siena's hills. From here you can take a short path, which brings us a bit higher up, on Montesiepi hills where there's a small circular chapel that guard at its center a fascinating and mysterious relic: a sword in the stone. Several tests and analyses have confirmed the authenticity of the sword, dating it to the twelfth century.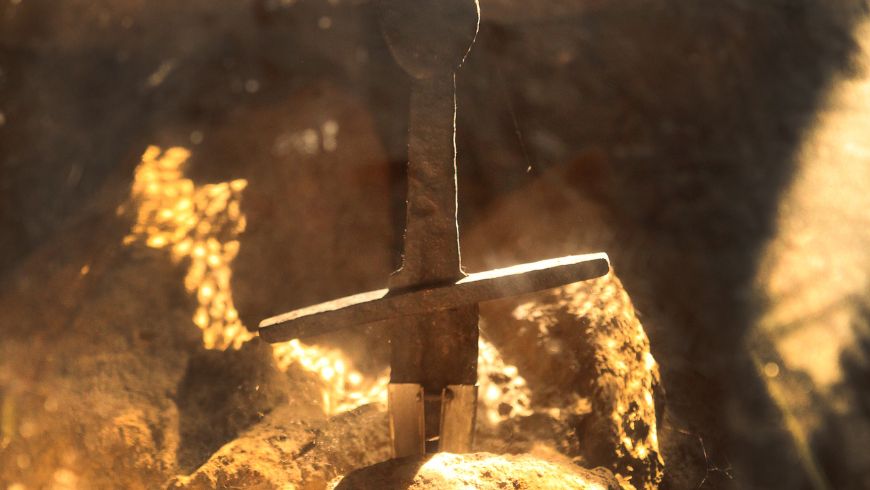 The history and the legends tell us about Galgano, a young knight born in 1147, to whom one day the Archangel Michael appeared which led him to the hill where he was welcomed by the twelve apostles in front of a round temple. After the apparition, Galgano decided to retreat to this isolated place and become a hermit, he stuck his sword in a rock, as a sign of abandoning the knight life. Gargano died of starvation, after spending the rest of his life praying before the sword, like a cross. In 1185 he has then proclaimed a saint. What if this is the sword tied to the Arthurian saga? It's hard to tell where the story ends and the legend begins, but does it matter? We are faced with an evocative and unforgettable place.
Nearby the magic Abbey and the Sword in the Stone
Not far from this place so fascinating, you can find some of the wonders of beautiful Tuscany. There is for example the noble Siena, with its amazing square, with its flavors and fragrances; There are some of the most beautiful trails of the Via Francigena; and there are the free hot springs of Petriolo, surrounded by lush forests, with sulfurous waters that reach 43 degrees.
Siena, photo by Chris Yunker via Flickr
Petriolo hot springs. Photo by Giulio Bernardi via Flickr
Via Francigena, photo by Visit Tuscany via Flickr
Where to stay
The ideal starting point to discover the Abbey, the sword in the stone, and the other wonders of Siena's hills is the organic farm Torre Doganiera, the authentic medieval tower that allows you to live a unique experience while respecting the environment.
Cover image: Abbey of San Gagano, Tuscany, photo via Canva PRO