Ecobnb has been nominated at the Grinn Awards 2022 as leader of slow travel in Europe and as the most sustainable OTA.
This recognition comes when Ecobnb turned 8, managing to stand out on the international scene, even with an important award ceremony from the World Tourism Organization.
Ecobnb was born in 2014 thanks to Seed Money 2014 funding from Trentino Sviluppo and the European co-financing EcoDots dedicated to sustainable tourism projects. It is a project born with the aim of revolutionizing the way of traveling. It was created with the intention of promoting sustainable tourism, respecting the environment and nature, and valorizing them.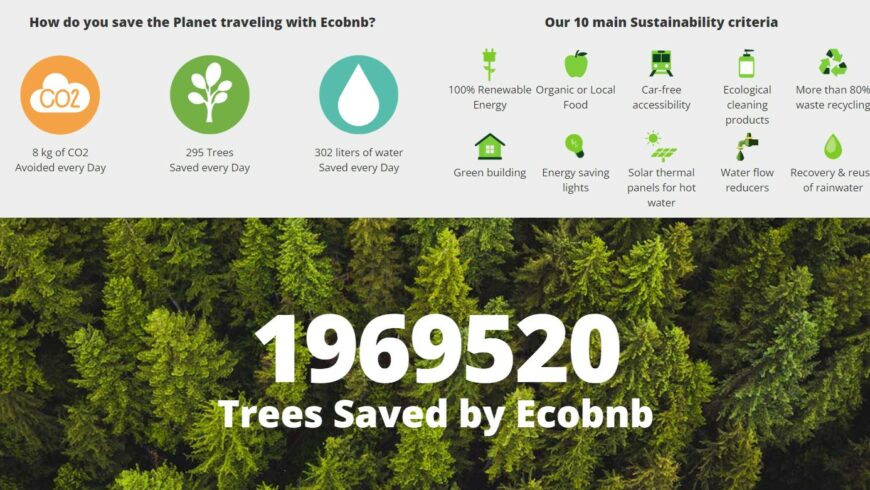 During the years, Ecobnb's commitment to educating consumers has been constant and assiduous and the project has grown by leaps and bounds. To support this thesis, there are some numbers that certify Ecobnb's growth during the years. To date, the platform offers about 3,000 eco-friendly accommodations, more than half of which are in Italy. Furthermore, the company blog reaches about 2 million people every year.
Ecobnb receives certification by Grinn Awards 2022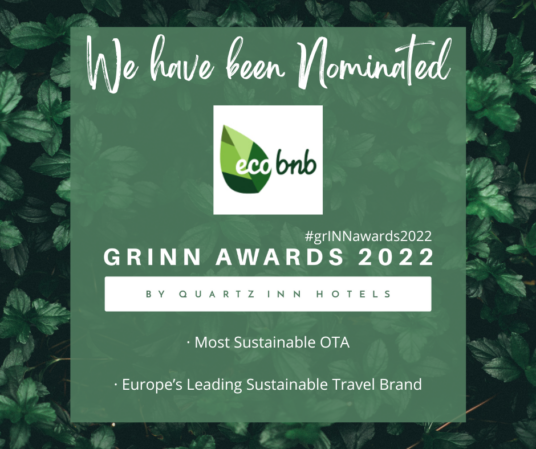 Another confirmation of the work done and the service offered by Ecobnb arrived recently. Ecobnb in fact received official certification by GrINN Awards 2022. In particular, it has received the following certification: Europe's Leading Travel Brand and Most Sustainable OTA.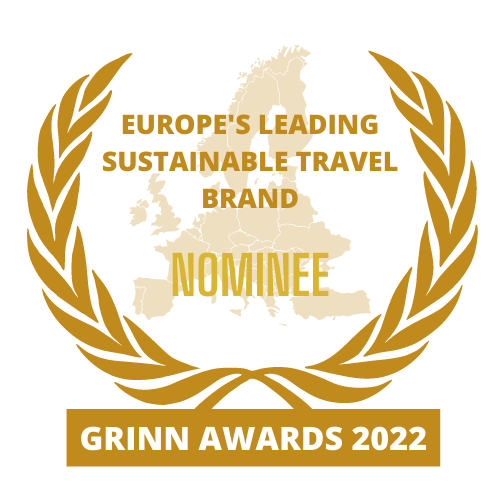 GrINN Awards consist of travel enthusiasts and experts who have come together to recognize companies that lead the way in travel, hospitality, and sustainable tourism. They have adopted a transparent and fair evaluation process that is designed to reward accommodations based on merit. The organizer of the award is Alexander Zawadzki, co-founder of Quartz Inn Hotels. Instead, the jury consists of:
Jakob Nader: Head of Sales at PLAZA Hotelgroup
Cristina Castilla: customer experience expert
Floris Licht: President Convention Bureau Event Park Amsterdam
Lidiia Tkachenko: Co-founder of Quartz Inn Hotels