Nature, sustainability, well-being: if these are the key words for your holiday, Garnì Lago Nembia is the perfect destination!
Garnì Lago Nembia is an eco-friendly hotel surrounded by the stunning scenery of Lake Nembia, in Trentino. It is in the heart of the Adamello Brenta Nature Park at 850 m.a.s.l. it is immersed in the nature of the Nembia Oasis, which is just a few kilometers from San Lorenzo in Banale, Molveno, and Andalo. In fact, it is the ideal place for outdoor and wellness enthusiasts also because from here you can set off on foot or by e-bike to discover this magical oasis at the foot of the Brenta Dolomites.
We, the editorial board of Ecobnb, had the pleasure of interviewing Pasquale Castelgrande, responsible for the structure Garnì Lago Nembia. Here's what he told us: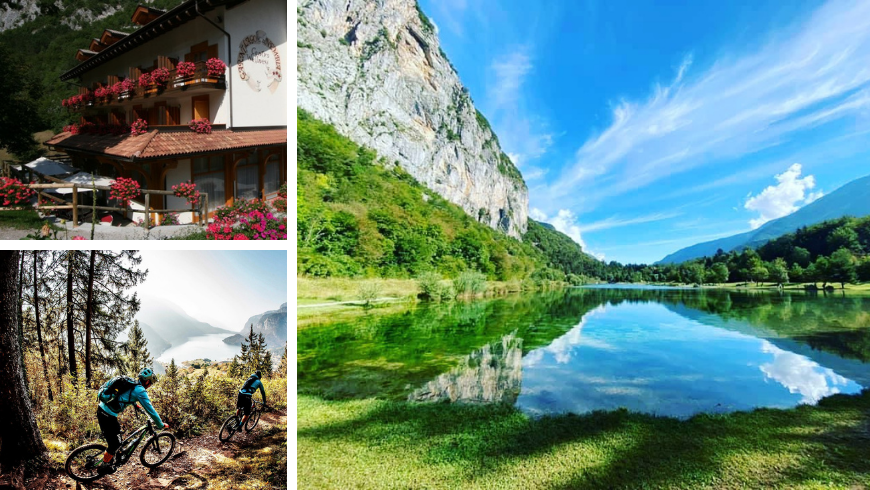 How did your hotel come about and when did it receive the CETS-Quality Park label?
The Garnì was acquired by the current owners in 2000 while we received the CETS-Quality Park label in 2009.
What good sustainability practices have you adopted?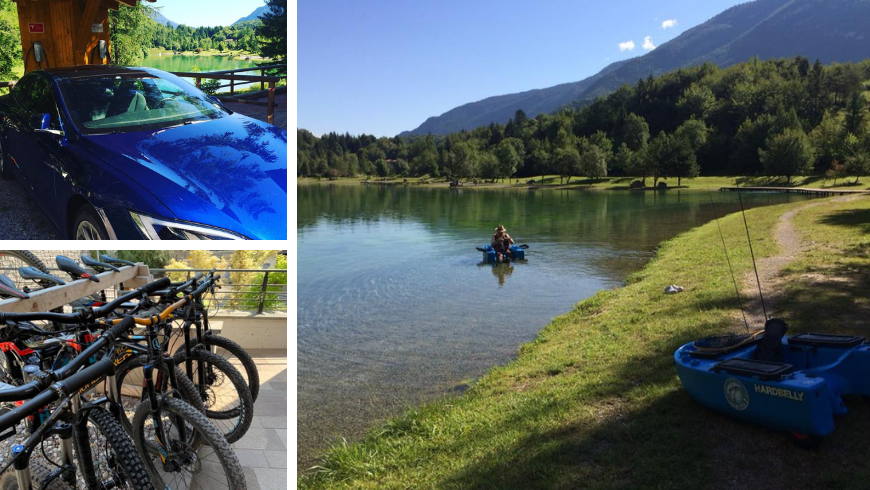 Complete lamp replacement –

low-energy lighting
Flow restrictors and aerators in bathrooms
Use of cleaning products with low environmental impact
Elimination of single-serving products and use of typical local products
Creation of a thematic library with books about the Park
Refillable soap dispenser with Ecolabel products
Installation of photocells in hallways and common areas
Installation of EV charging stations, and charging stool for smartphones at our bar
Dolomites water dispenser – Plastic free
DEGES Agreement – Activity Trentino – Special Packages.
What do your guests appreciate most?
For our breakfast, which our guests can choose through a digital form, we have a unique zero-waste concept in fact we use only local and seasonal products.
Local breakfast
Local breakfast
Which slow routes (on foot, by e-bike…) do you recommend not to miss in the area?
There are many routes our visitors have to take in fact guests cannot return home without visiting Val d'Ambiez which is one of the wildest valleys where the king of our forests, Brown bear, reigns supreme. Instead by E-bike, it is wonderful to ride around Lake Nembia and Molveno, while on foot you cannot miss a visit to the 9 villas that make up the Borgo di San Lorenzo Dorsino (one of the most beautiful villages in Italy).
Furthermore, in mid-June you can fully immerse yourself in nature through the beautiful holistic experiences of the BrentAnima Festival: from Forest Bathing to treks accompanied by holistic therapists and alpine guides.
Bike excursion
Val d'Ambiez
What does being part of the Adamello Brenta Nature Park and Ecobnb mean to you?
For us, being part of the Park is a privilege because the environment that surrounds and hosts us is very stunning. It is an important resource for the area and so we have the task of protecting this nature. Besides, our role, together with the Park and our partner Ecobnb, is to communicate an important message. We need a different world with slow tourism. In fact, we need tourism that respects nature, and the local community and has a clear concept of limits.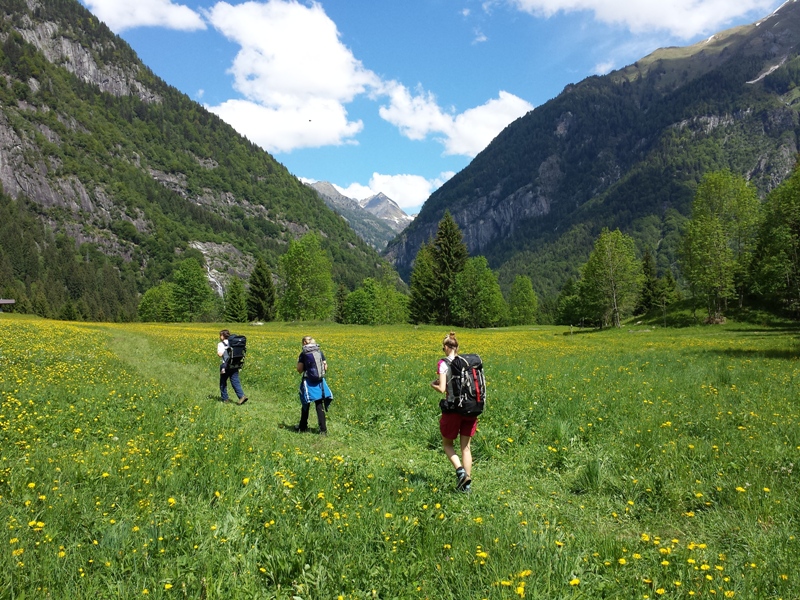 In conclusion, if you are looking for a holiday in contact with nature, Garnì Lago Nembia is the perfect address!