A stunning natural oasis, charming mountains, e-bikes itineraries, paths for everybody and ancient villages to visit. Let's go and discover lake Nembia in Trentino!
Lake Nembia is not as famous as other lakes in Trentino (north Italy), like for instance the near Lake Molveno. However, you really should visit this unspoiled place surrounded by nature and close to Adamello Brenta Park, the biggest protected area of Trentino.
Surrounded by the iconic Dolomites – which are, according to Le Corbusier, the most beautiful architectures in the world – you can have unique experiences, such as wandering in woods or on the banks of the lake. Going for walks, riding your bike, sampling the local cuisine, visiting ancient villages… here you can do a lot of interesting activities. Keep reading to discover more!
Eco-friendly holidays at lake Nembia
Lake Nembia is the perfect place where you can spend a relaxing weekend in touch with nature. The flat area surrounding the lake and the crystal-clear water make this place ideal for children and grown-ups and their pets. During summer it is perfect for a break after a tiring walk since the lake is not deep and you can swim in it. During autumn you can admire the stunning woods with their bright and warm colours.
1. Walks for everybody in the natural oasis of lake Nembia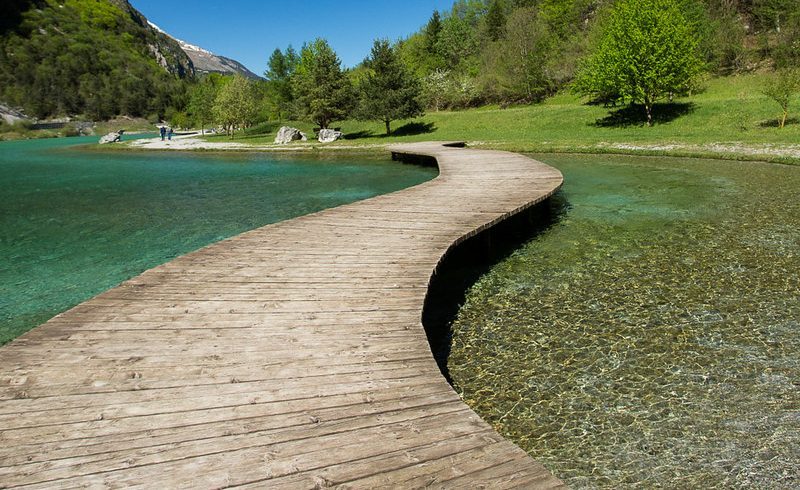 The area surrounding the lake is flat, so everyone can go for pleasant walks, from families with the stroller to people with wheelchairs. The path around the lake is 3 km long and enables visitors to admire closely the beauty of the lake and the wood. WWF has created the natural oasis of Lake Nembia in order to protect the lake and the species that live there.  A path is equipped with explanatory tables so that you can find out about the animals that live in the woods and the trees that you can notice by looking around.  This walk requests one hour and a half.
2. I Sentieri dei piccoli camminatori: paths for baby hikers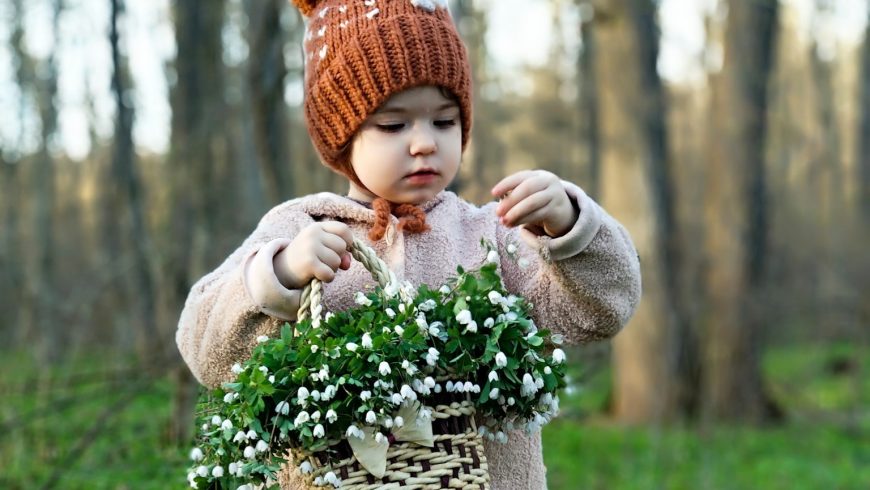 These paths are dedicated to children and their families. In fact, kids are encouraged to interact in order to actively discover interesting facts about the place they are visiting. The Italian writer Stefano Bordiglioni has written a different tale for each path that you can download and listen to while walking. The lake Nembia path's name is "Piccole baite addossate alle rocce".  Along the way, you can notice dry stone walls that lead to typical houses made of stone, which are associated with the tale of the Three Little Pigs.
3. Mountain-bike rides in the Adamello Brenta Park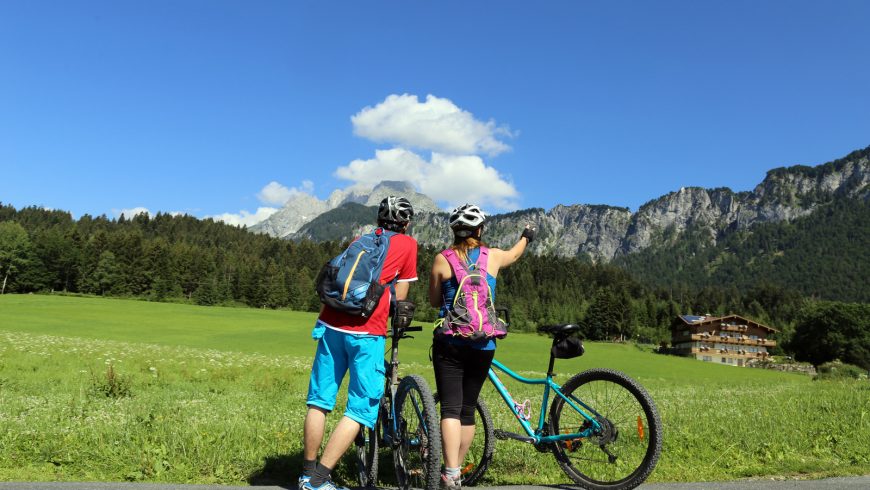 If you prefer, you can go around the lake by bike. But if you like having thrilling experiences with your bike it doesn't end here. In fact, lake Nembia is an excellent starting point to go and discover the wonderful Brenta Dolomites due to its strategic position.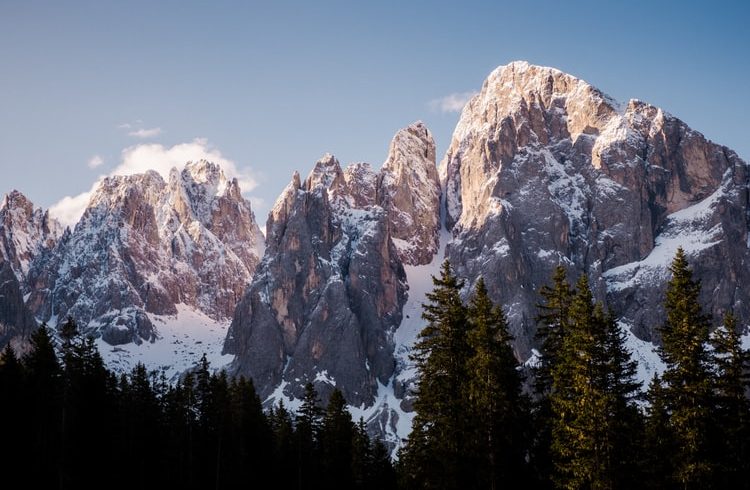 Moreover, starting from lake Nembia you can reach San Lorenzo in Banale by travelling along a 14 km path. The path consists of an ancient street built in 1921 that is characterised by tunnels carved in stone and stunning landscapes.
4. Reach Lake Molveno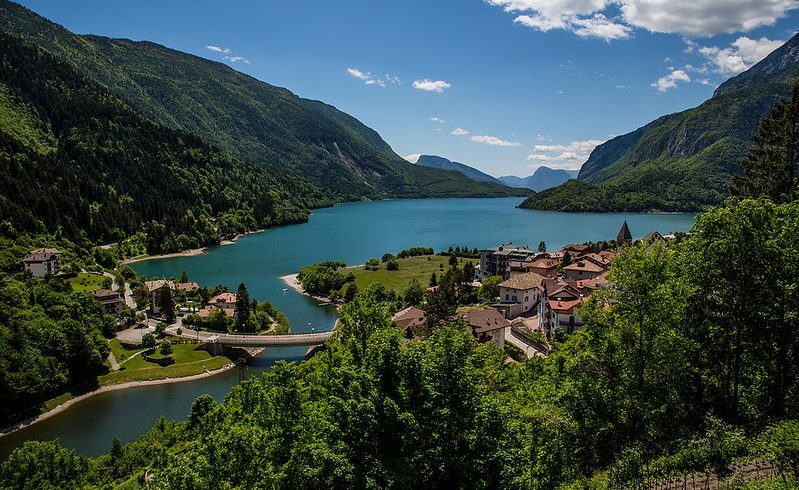 From lake Nembia you can reach on foot or by bike Lake Molveno. This itinerary is very evocative and easy; it takes about four hours. The itinerary is completely immersed in lush wood. Moreover, from this path, you can admire breath-taking spots of Brenta Dolomites and a panoramic view of Lake Molveno. Here you can find more about this incredible itinerary.
5. Discover San Lorenzo in Banale
Lake Nembia is close to San Lorenzo in Banale which is a village that features in the list of the most beautiful places in Italy. It is a very particular village where different realities coexist. In fact, it originated from the union of seven ancient feuds and, for this reason, each district has its own little church, saint and traditions. In the streets of this fascinating village, you can notice perfectly preserved ancient buildings that tell the history of the territory.
6.  Visit the ancient village of Rango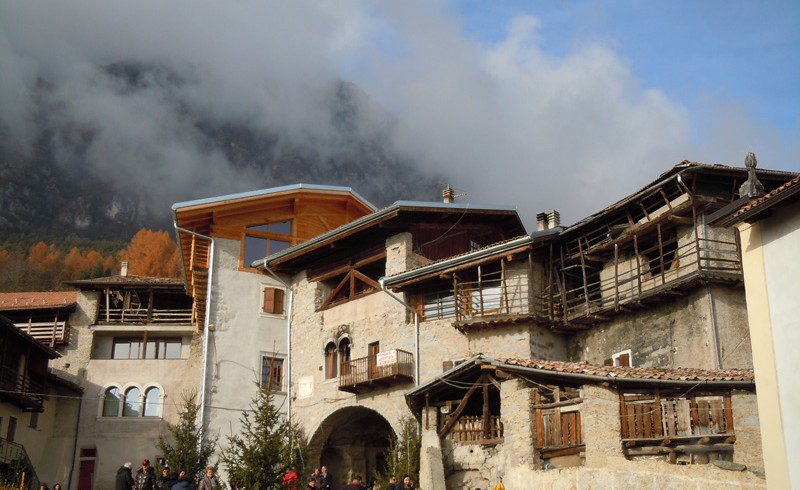 Another suggestive village close to Lake Nembia is Rango. It also ranks in the list of the most beautiful places in Italy. In the village, you can see stunning buildings where cobs are placed to ripen in autumn. Moreover, in winter they host Christmas markets.
7. Stay in a green accommodation
This area boasts a lot of accommodations, whose commitment to the environment and respect for nature are proven by CETS Qualità Parco Adamello Brenta label. By staying in these accommodations you can actively contribute to the protection of this territory. You can have an unforgettable experience, such as staying in an eco-chalet, sampling a local breakfast, or hiking with alpacas.
Garnì Lago Nembia: as the name suggests, this hotel is a stone's throw from the lake. This eco-friendly accommodation is the perfect starting point for hikes in the Brenta Dolomites and to discover tourist resorts such as Molveno and Andalo. Here you can sample typical dishes made with local ingredients.
Spiaggia Camping: for camping lovers this campsite on the banks of lake Molveno is perfect. It offers not only a dedicated area for tents and campers but also charming wood little villas. A lot of services to make your stay as pleasant as possible are also available.
Agriturismo Athabaska: this holiday farm is in San Lorenzo in Dorsino. Here you can spend a relaxing holiday in touch with a lot of animals, such as llamas, alpacas, and sleigh dogs. This accommodation offers home-grown fruits and vegetable
8. Sample local specialties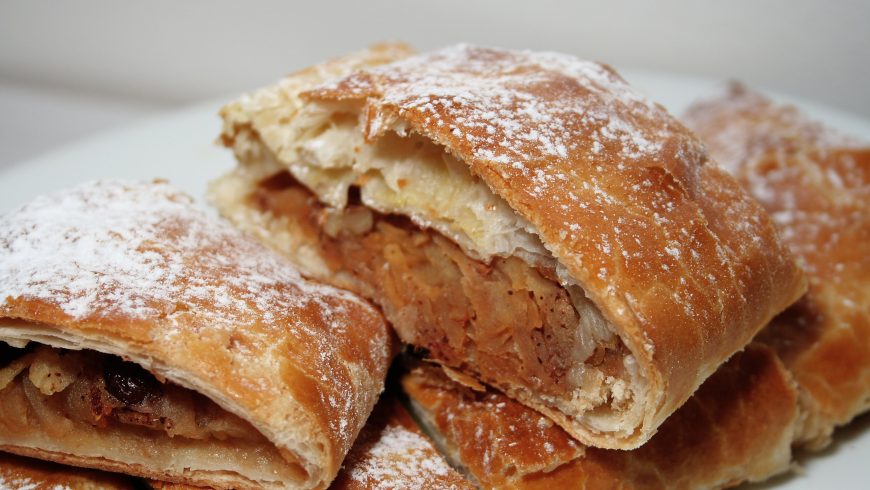 Don't miss the opportunity to sample local dishes!
Canederli is a timeless classic that you can't miss. It's a traditional dish made with leftover bread. You can have them in broth or with butter, speck and sausage. They are also served with spinaches, beets or nettles.
If you are particularly glutton, you have to taste tortei di patate, which is a little croquette made with potatoes served with ham, cheese and beans.
Another local dish is polenta e capus. Capus is the green cabbage, which is cooked for a long time with sausages and cheese crusts. Because of the slow cooking, the cabbage takes the flavour of the meat. This dish is often served with polenta.
And for dessert? Strudel, of course! This local cake is made of a puff pastry shell stuffed with apples. You can also add walnuts, pine nuts, raisin and cinnamon.
9. Unmissable events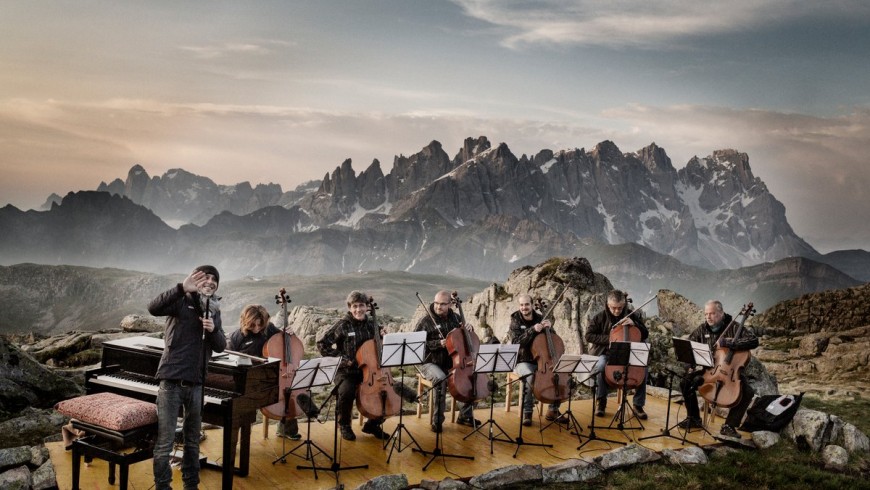 Suoni delle Dolomiti is a music festival that is held every summer since 1995 on the Dolomites of Trentino. You can attend a lot of different concerts performed by well-known artists. Their performances take places in stunning high-altitude landscapes, making the events even more evocative and unforgettable.
There, in autumn the festival of the ciuiga takes place. It is the typical dish of San Lorenzo in Banale and it is a sausage made with pork meat and turnips that you can taste both raw and baked. Moreover, several side dishes are proposed in order to enhance the flavors.
At the end of summer, you can attend the Dolomites Holistic Festival. You can recharge your batteries and relax in the fresh air through holistic experiences.
Not far from lake Nembia you can also visit Stenico Castle. This castle is one of the locations of the Buonconsiglio museum of Trento. This castle often hosts concert and other interesting cultural and artistic events.
10. Unwind at lake Nembia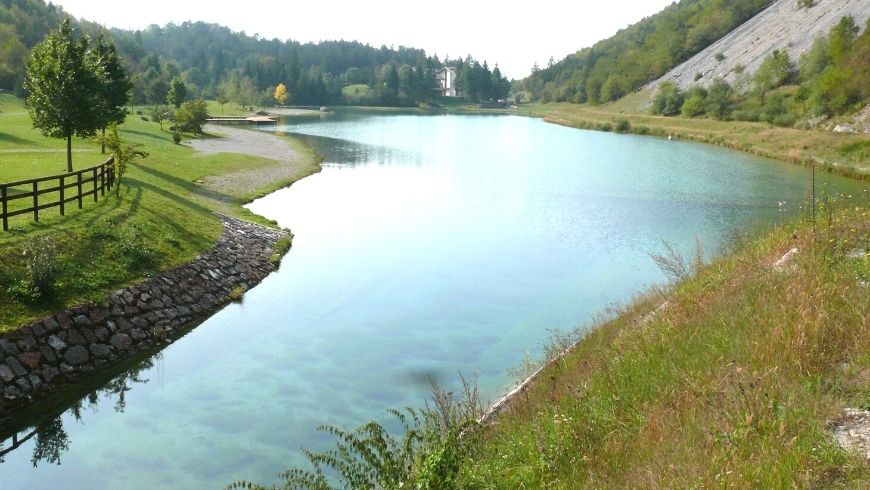 There is no doubt that lake Nembia offers a lot of activities for the whole families, from mountain bike paths to ones for children.
But if you just want to recharge your batteries, the banks of this lake are the perfect place to unwind! In fact, there you can find wood jetties and a playground for children. While they are playing safely, you can relax, sunbathe and read a good book. In summer the lake is bathing, so you can swim in its crystal-clear water.
Moreover, there you can fish all year round. Discover more by reading the regulation of the lake.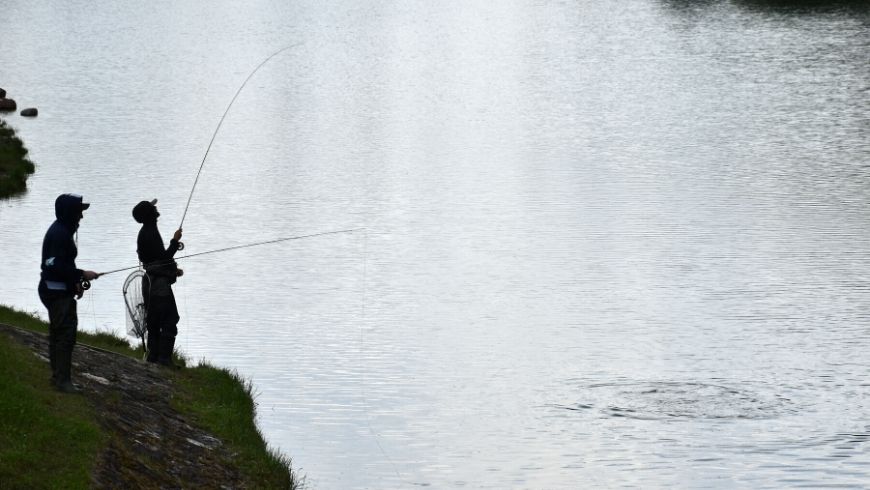 How to reach lake Nembia
By train, you can reach lake Nembia from Trento station. There you can book a shuttle (timetable and conditions are available here). Alternatively, you can take the line buses. The lines available are line 201 from Trento to Ponte Arche and line 208 from Ponte Arche to San Lorenzo in Banale/lake Nambia.
By car, after quitting the motorway in Trento you have to follow the signs to Val di Sole / Val di Non / Altopiano della Paganella. When in Andalo, continue to lake Molveno. There, follow the signs to San Lorenzo in Banale.
Otherwise, coming from Ponte Arche you have to follow the signs to San Lorenzo in Banale and then to lake Nembia.
Cover image by Michele Zeni on Flickr