Beautiful itineraries on foot or by mountain bike, a swimming pool with a panoramic view, eco-friendly and stylish flats for a true wellness holiday in the nature of Merano. Discover Paloria Apartments by reading this interview
Paloria Apartments & Sport is situated in Oberplars near Lagundo in Trentino-South Tyrol. It is approximately 38 km from Bolzano and only 8 km from the thermal town of Merano. It is the perfect place for sports and nature lovers. We, of the Ecobnb editorial staff, had the pleasure of interviewing Julia, owner of Paloria. Here is what she told us: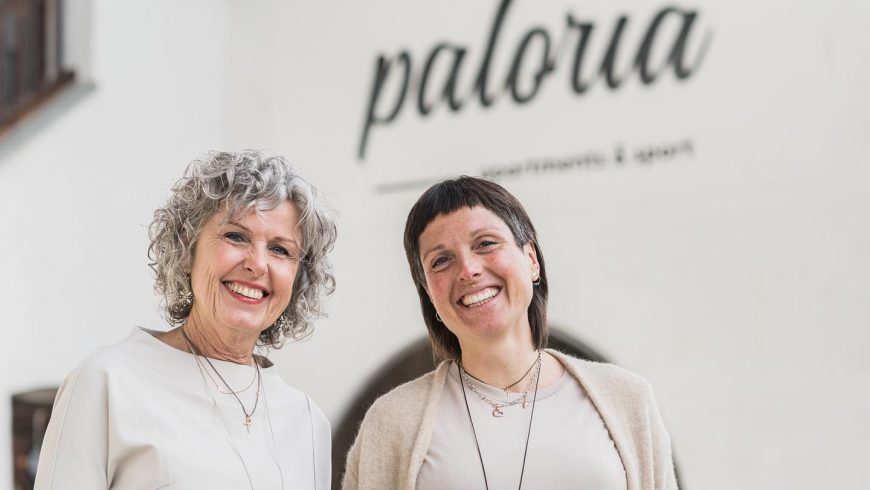 How was Paloria born?
Today, Paloria apartments is just like me: casual, elegant and sporty. I'm a person who loves to move and wants to transmit what she loves to her guests! There is a cool, friendly atmosphere and a very elegant interior design. All possible activities and sports are offered: hiking, trail running, cycling, bouldering and everything else! In addition, the climate is very pleasant and enables you to be in the open air from early spring until late autumn.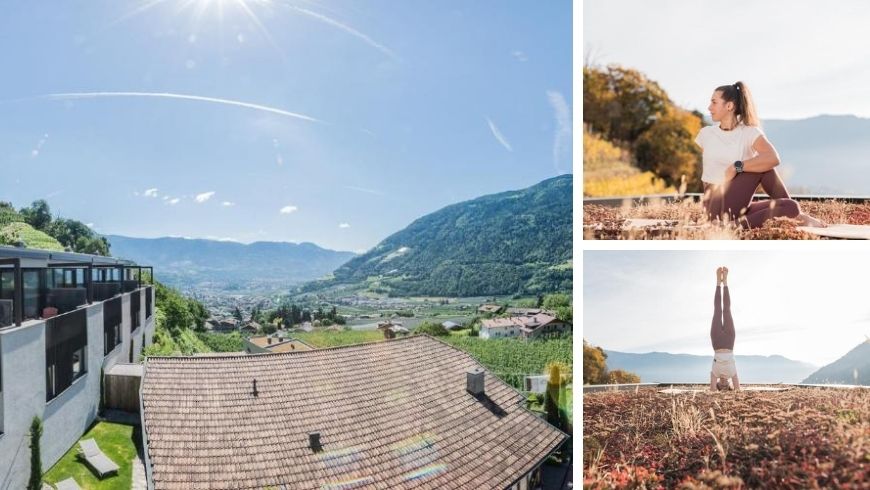 What is the history of Paloria?
But what was there before Paloria? The house was built in the 12th century. At that time, the entire building was part of the Oberplars church, and it is one of the oldest farmhouses in the village. In 1977, my father took over the building from his parents and turned it into a guesthouse.
At that time, it was a breakfast guesthouse, before being transformed into the Niedermair Residence in 2002, with holiday flats.In recent years, i took over the house and became the Paloria.
Today it is an elegant and regenerating place. Power that comes from the outside: sport, nature and movement offered by the territory. But power also comes from within: pleasure, health, appointments and style! There are cool holiday flats and an informal atmosphere for a real holiday with style. The residence combines the advantages of holiday flats with the advantages of an hotel. The result? Freedom on holiday, through and through!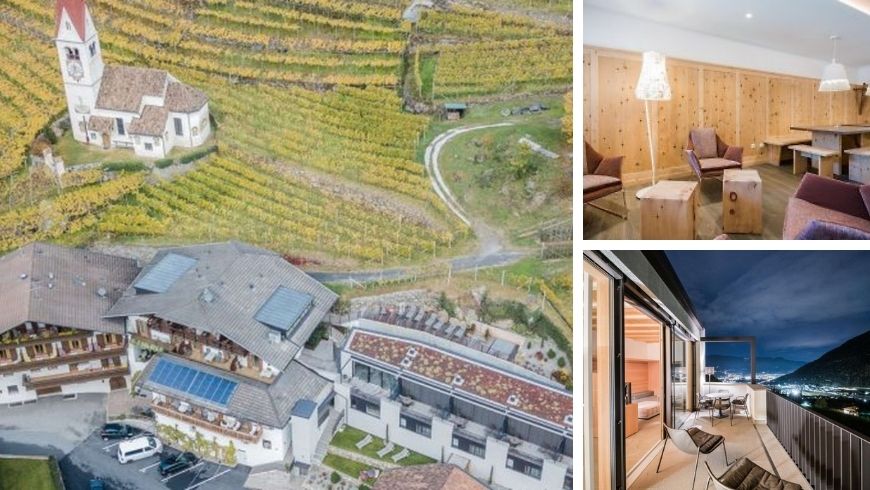 What good sustainability practices have you adopted?
You can have a holiday in Paloria with a good conscience – because what we can do in terms of sustainability, we do.
We love this world and we love the people in it! And that is why we do our best to protect it.
Paloria is a family business that has grown slowly over the decades and now provides 14 elegant flats for travellers who want to enjoy the benefits of landscapes and home.
We hires local staff and supports the local economy by purchasing local products whenever possible. In addition, we collaborates with local artisans.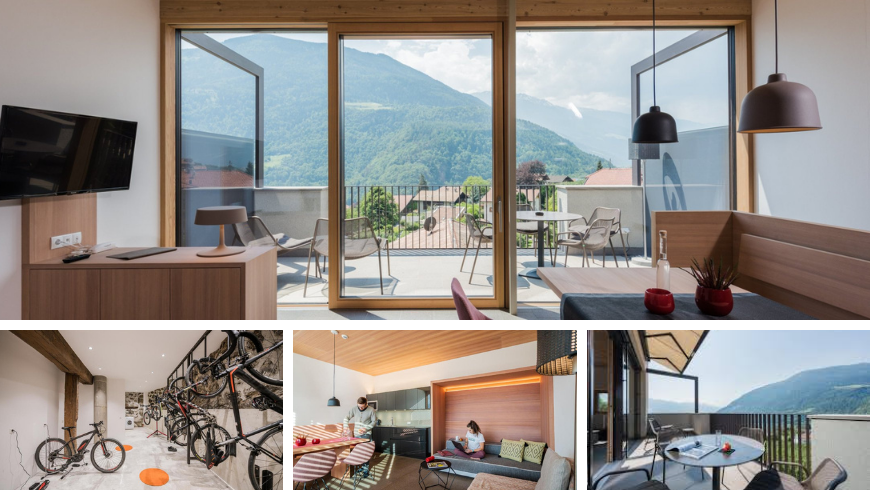 Here are some of the good sustainability practices we have adopted:
Each guest receives the Algund Card, which permits car-free holidays.
There is a charging station for electric cars
If you wish, you can rent (e-)mountain bikes at the hotel
The Ladele shop offers sustainable products from the region.
Fresh bread is provided from the village bakery every day, Monday to Saturday.
Each flat has a free, stylish water bottle, so there is no need to buy plastic bottles: tap water tastes delicious!
We recycle and separate our waste and hope you do the same.
The outdoor pool contains natural salt water and is chlorine-free.
The sauna is only turned on when someone wants to use it.



We also try to operate as digitally as possible to avoid unnecessary paper consumption. So many things at Paloria work just by pushing a button! For us sustainability also means taking care of our health, for example with our wellness programme. Because this is also important!
What do your guests appreciate most?
There are many things our guests appreciate about Paloria:
The relaxed and cool atmosphere that pervades the entire structure that makes the holiday really elegant and relaxing.
The offer! Here, guests find everything that one could find in an hotel. We have a large outdoor pool, a new wellness area with several saunas, a relax room, massage room and whirlpool. There is also a large Ladele (shop) and a hall (the Basecamp) where guests can enjoy sitting together.
The fact that we are so sporty and have a lot to offer to activity lovers: an excellent bike storage room, washing machine and dryer, bike and e-bike rental, cooperation with local sports shops, and so on….
Last but not least, the great natural landscape in which Paloria is immersed. With views of the Merano valley and the mountains. From Paloria, it is easy to explore nature and the mountains. On foot or by bicycle.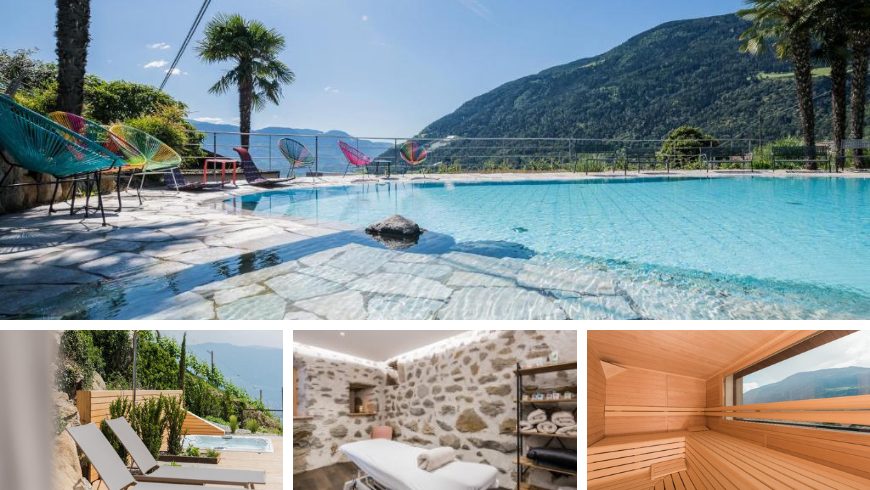 Of course we also appreciate the fact that many guests are happy about us – me and my mother Renate take personal care of the guests with the fantastic team of Paloria.
What slow routes (on foot, by bike, etc.) do you recommend in the area?
My favourite route on days when time is limited starts directly from Paloria along the Schlundensteinweg and the Saxnerweg, which takes you to the wonderful views towards Merano, up to Vellau and the Kienegg restaurant, where you can enjoy a delicious slice of cake and a nice capuccino, and then back to Oberplars via the walking path to Paloria!
The best route if you have more time at your disposition: from Vellau, take the walking path to the Leiter Alm, continue along the Merano path to the Hochgang restaurant, over the Hochgangscharte to the Spronser Seen lakes and on to the Oberkaser and then over the Taufenscharte on a steep descent to the Leiter Alm. Those who are not tired can return to Vellau on foot or by cable car.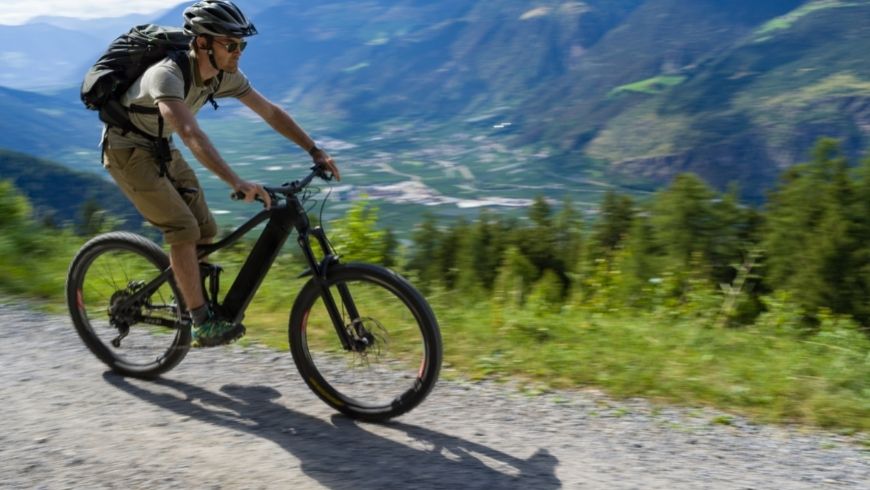 What does to be an Ecobnb means for you?
I am very happy that it worked out and that we are an Ecobnb. We are moving step by step towards a more sustainable and better future for everyone. The fact that we can now do this together with other engaged companies, targeting the right guests is of course super.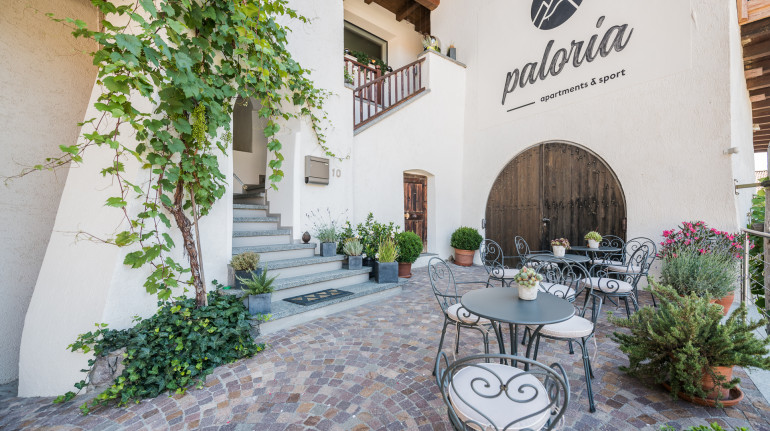 If you also want a regenerating holiday in contact with nature, Paloria is the perfect place!