Lapland, known as the home of Santa Claus, is an Arctic territory in northern Finland, characterized by northern lights in winter and timeless sunshine in summer. Lapland is the ideal place for sustainable tourism and to feel true silence and breathe in unspoiled nature.
What is the best period to visit Lapland? All seasons are very different here. In winter there is the arctic night, with snow-covered hills instead in summer, there are white nights and peaceful nature. Autumn is the best time to explore its many national parks.
It is a popular destination for slow tourism, in part due to the growing interest in climate change. However, the tourist boom can have a significant environmental impact. So, Lapland must adopt a sustainable tourism model to guarantee environmental preservation. The region offers services for tourists who care about the land and want to respect it, avoiding the usual frenetic tourism. This is why "Sustainable Travel Finland" was developed, a sustainable development label for tourism companies that apply sustainable practices.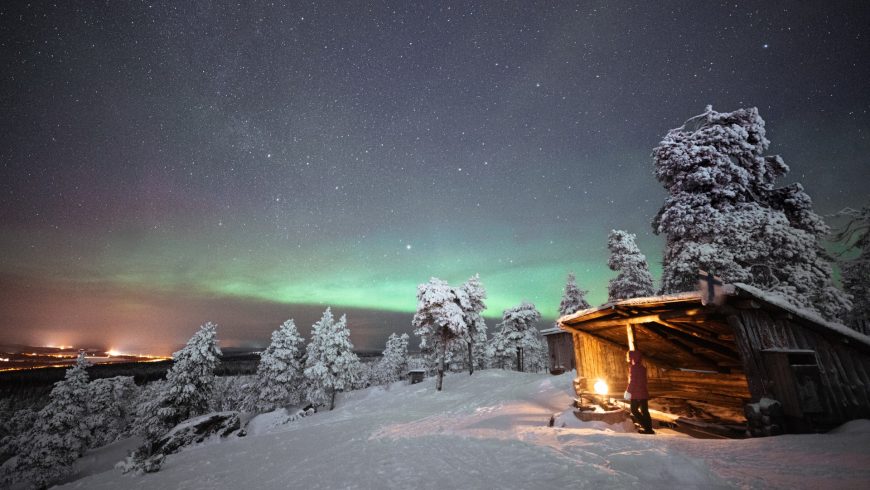 We must always be conscious of the impact that tourism can have on an area, particularly when climate change represents a major threat to Lapland: everyone must do their part to preserve the natural environment around us.
What to visit
In Rovaniemi you can visit the Santa Claus village with all the attractions related to this character. Besides, there are numerous museums: the science center Pilke, the Lapland forestry museum, the Museum of local history, and many others. An hour from Rovaniemi there is Ranua Wildlife Park, a must for animal lovers: here you will find polar bears, brown bears, wolves, and other species.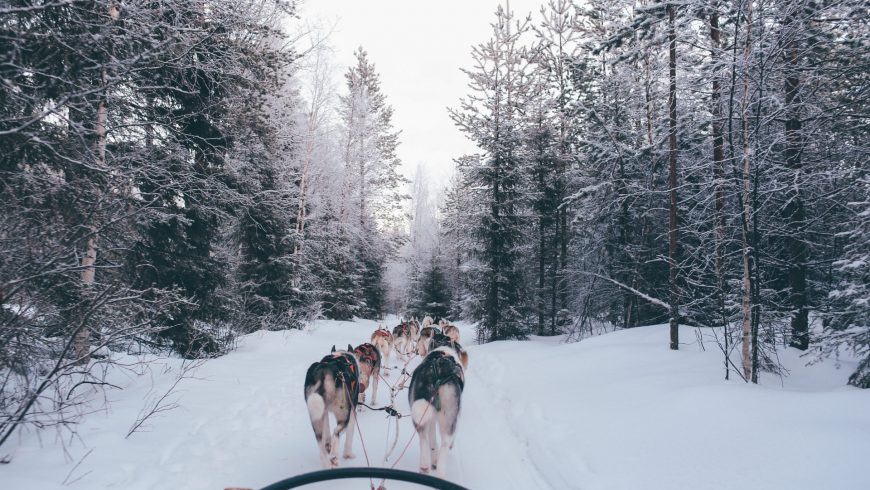 There are 5 national parks to visit in Lapland.
In Hossa park you can dive into the beautiful crystalline waters of the lakes or hike around the rugged scenery. Other activities to do in this park are canoeing and fishing.
Oulanka park is a photographic paradise, and also here you can enjoy water sports on the Oulankajoki and Kitkajoki rivers. Here you can also observe the power of water thanks to Finland's most beautiful waterfalls.
From Riisitunturi park you can see Lake Kitkajärvi, the largest spring. During the winter you can see long rows of trees covered by snow, perhaps under the lights of the northern lights.
The Syöte park is full of cycling routes through forests. There are fir forests, rocky landscapes, and hills covered by trees, that offer you the chance to see a golden eagle in the sky and to discover true silence. In addition, in winter you can enjoy winter sports in the snowy forests.
The Paanajärvi park, along the border between Russia and Finland, offers scenic landscapes: mountain ranges divided by deep gorges, lakes, waterways, and waterfalls. The hills and valleys are covered by unspoiled fir forests. The pearl of the place is Lake Paanajärvi, a small and very deep lake.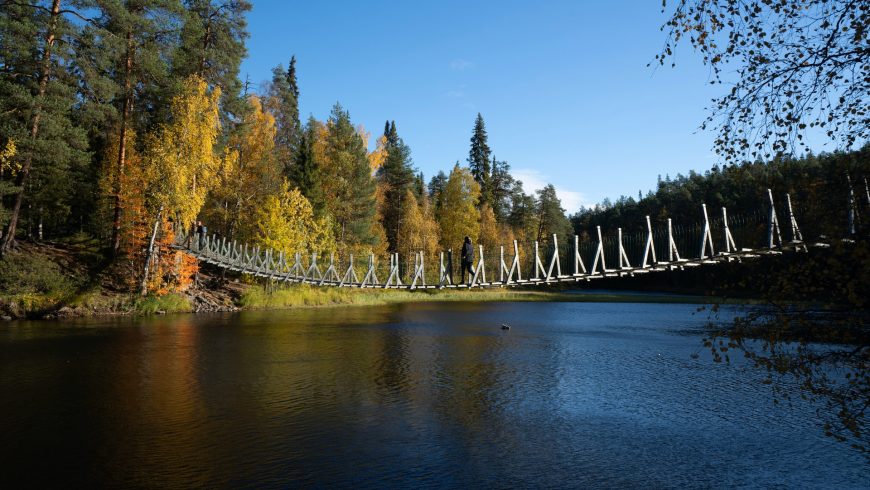 Where to sleep
Metsä Kolo is sustainable accommodation by a lake in southern Lapland, 27 km from the center of Rauna. You can sleep in a tree, in a cottage near the lake or in the main house. The interior materials are Finnish and of high quality. Depending on the season, you can practice different ecological activities, such as berry picking or snowshoeing. In this accommodation, you can relax and enjoy a peaceful moment in the nature of Lapland.



In conclusion, Lapland is an enchanted place with beautiful landscapes and it is the ideal destination for nature lovers who want to protect the environment.
What are you waiting for? Book your stay with Ecobnb and explore the natural wonders of Lapland.