Maybe some do not know, but Tourism is in fourth place for the production of CO2 in Europe. If the main responsible factor for the environmental impacts of tourism is transport (particularly airplanes and private cars), which cause around 75% of the tourism-related CO2 emissions, while the second most important cause are the hotels, which are responsible for 21% of all CO2 emissions (Consumption and Environment 2012).
In addition, Tourism is growing rapidly, and it is estimated that by 2020 there will be 1.5 billion tourists around the world each year. This will have a big impact on the ecosystem.
Many European hotels, B&Bs and agritourism farms spend a portion of their budget to preserve and improve the
surrounding habitat, to reduce emissions to a minimum, to reuse water and offer their guests organic food. Some of those eco lodges also focus on engaging guests in a healthy relationship with nature, from taking simple walks in unspoiled areas to horseback rides, from cycle tourism routes in the surrounding areas to tours to discover the local cultural traditions and biodiversity. Increasingly they offer free bicycles to their guests and special discounts to those traveling without a car, or even free passes for the local public transportation.
Sometimes even trees become places of hospitality, with eco-friendly residences springing among the branches.
Sustainable tourism on Internet
Internet can help us to discover new ways to travel that bring people to the center and open new possibilities for a more democratic and sustainable tourism, able to facilitate networks of small eco-friendly accommodations that already exist but do not have the strength to emerge. From this idea comes Ecobnb, a network of eco-accommodations selected for the invaluable role played in the development of ecotourism in Europe.
In Ecobnb.com you can find and book each type of eco-friendly accommodations: green hotels, treehouses, B&Bs in a ancient villages, ice igloos, organic farm houses surrounded by nature or eco mountain retreats.
The site allows travelers to approach their holiday with a different spirit, choosing from a myriad of offerings dedicated to environmentally sustainable tourism.
Using the website in few clicks you can select a farm that serves organic food, know which hotel provides bicycles for its guests, which bed & breakfast uses renewable energy or natural soaps, where it is best to stop if you are traveling by bicycle or on horseback, which agritourism can be easly reached without car. Ecobnb is a demonstration of how to travel in the name of responsible tourism is fun and surprising, and how much creativity and love exists around this new way of traveling.
4 events in Europe not to be missed
The project of Sustainable Tourism Ecobnb, co-founded by the European Union, is going to be presented:
1 – in the International Fair of Tourism (ITTFA) in Belgrade, february 19-22 2015, thanks to the support of the Serbian Ministry of Tourism and the ong association EcoDev.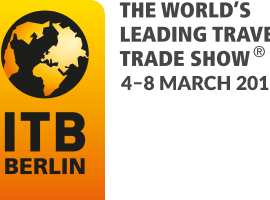 2 – in ITB Berlin, Germany, the world's leading trade trade show. At the informational event that will take place on Wednesday March 4th, 11:30 am at the TourCert stand in hall 4.1, stand 218, will be invited eco-accommodations (bio hotels, organic B&B and agriturism), but also journalists, companies and associations involved in sustainable tourism. The European Union believes that the competitiveness of the tourism industry is closely linked to its sustainability.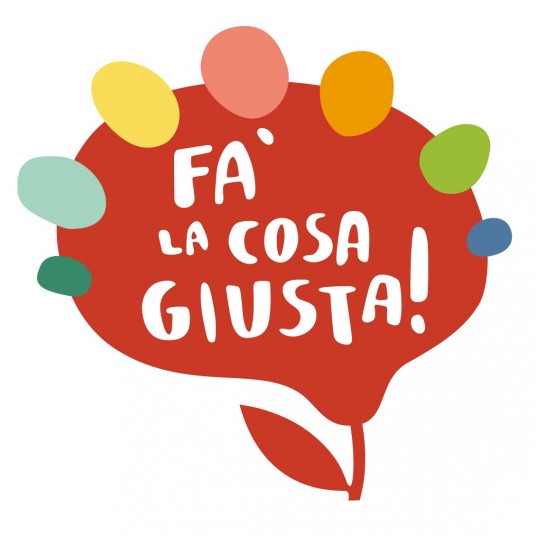 3 – in Milan, at the fair of conscious consumption and sustainable lifestyles in Italy,  "Fa' la cosa giusta!" (that means "Do the right thing!"), in Fieramilanocity, March 13-15, 2015.  In particular, Friday march 13rd 2015, at 16.00 don't miss the interesting workshop  "Web Marketing for Sustainable Tourism", dedicated to sustainable hotels, to ecological B&Bs and agritourisms, but also to tour operators, to associations and people interested in the field of responsible tourism.
4 – in Lubiana, Slovenia, on monday 30th March 2015, at 17.00.  The informational event, organized by theJožef Stefan Institute, the leading Slovenian research organisation, will take place at the Gallery of the Jozef Stefan Institute. Eco-accommodations (bio hotels, organic B&B and agriturism), journalists, companies and associations involved in sustainable tourism are encouraged to partecipate.
The Community of Sustainable tourism in Europe
Starting from the eco-friendly accommodations and green itineraries is possible to create a community able to better our way of travelling and its impact on the environment. Ecobnb is the demonstration that sustainable tourism gathers around him a growing number of enthusiasts both in the sphere of those who offer and in that of those looking for an alternative to traditional tourism.
You might also like: