Northern lights are a phenomenon of nature that will have you speechless. Why and when does it happen? Can I enjoy it from home? You only need to read this article to find out everything about it. Also, some fun facts await you!
It is a rare experience to have the chance to admire an aurora borealis – looks like magic, doesn't it? Certainly, I would always say yes. Today I want to investigate every aspect of what an aurora is and what are the best places where to enjoy it from. And if I am stuck at home, how can I experience it anyway?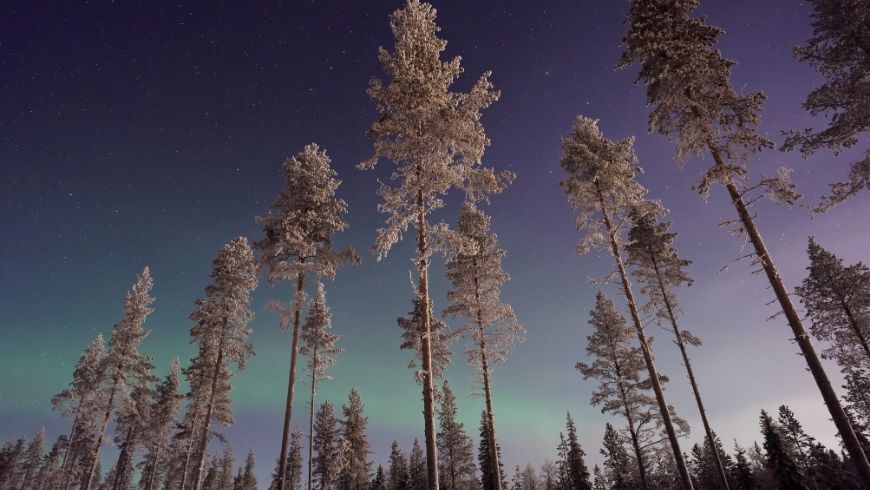 WWW: What, When, and Where to admire Northern Lights?
I can explain what this phenomenon is, where it mainly occurs. Yet it speaks for itself if you wonder why to go seeking for it. Even though it happens at night, the Sun creates it. How? It is easier than you think, nothing too scientific. Explosions on the sun surface cause particles, which are led by the solar wind towards planets. Mind that not every planet has a magnetic field strong enough to stop these particles. Earth does. By creating a "magnetic shield", our skies provide the ideal setting for something astonishing to happen.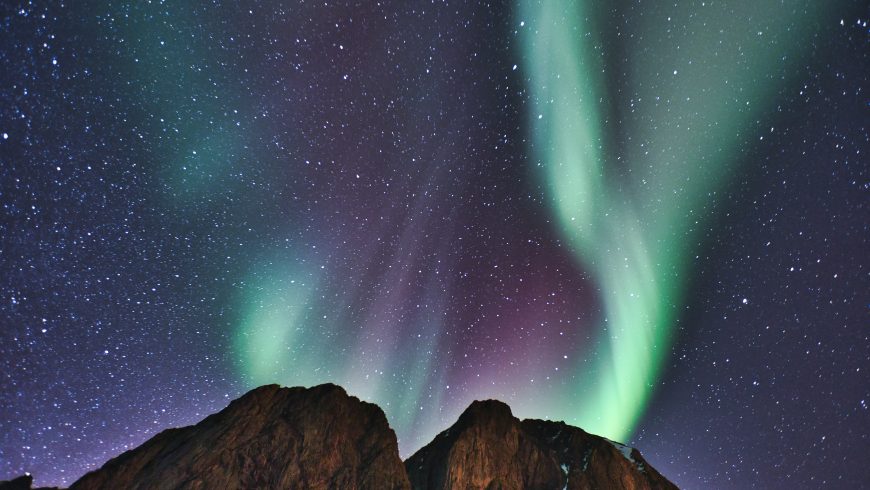 A mesmeric visual effect paints our skies of the brightest colors, an unparalleled experience. As green, blue, and yellow flying dancers. The less light pollution there is, the more astonishing northern lights will be. You need the sky to be as dark as possible. Therefore, the best period to enjoy them is from November to March.
The scientific name should be Aurora Polaris since they are a phenomenon typical of the North and South Pole areas. Why? As simple as it can be, in these places our magnetic field is at its peak and most able to stop solar particles. Here we found a very interesting video that clearly explains how it works:
What are the most evocative places to enjoy the Northern Lights?
It is not news that they mainly occur around the North Pole, as we already said. Yet the advice is one and only – the northern, the better. Here we collected what we think are the most charming destinations if you want to live the aurora experience at its finest. Also, these and 10 more are the countries where it is most likely for them to occur.
The enchanted woods of Lapland
Lapland is worldwide known for its unique charm and evocative Christmas stories; it can provide many surprises though. Forget about Santa Claus and imagine its snowy wastelands as a wonderful stage for this phenomenon of the sky. The city of Inari is considered the Capital of Northern Lights, surely it will not let you down. Besides that, Menesjärvi is ready to let you live a magical experience – looking at the aurora borealis from an ice lake.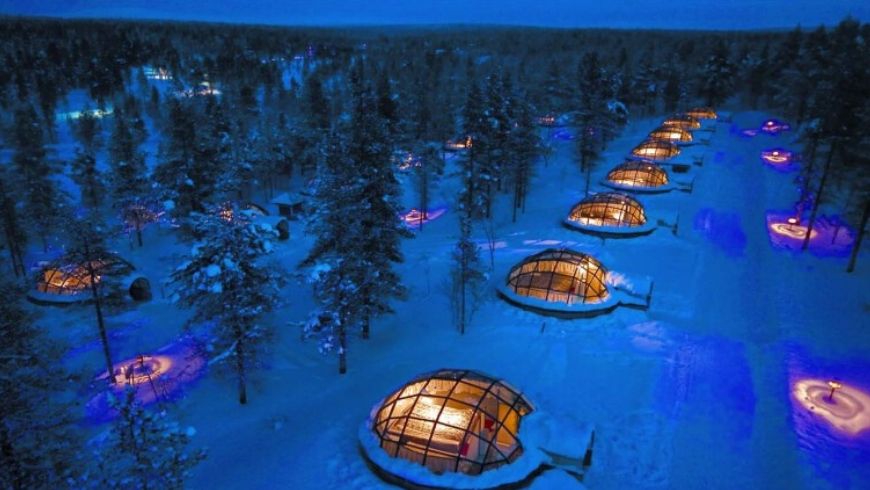 Anyway, the whole Scandinavian peninsula is scattered with special spots where these Lights love to show themselves. That is why Norway, Sweden, and Finland have worked hard to ensure visitors the best holiday of their lives. In Finland, you can find the Kakslauttanen Village, totally made of transparent roof igloos (discover more here). What a daydream!
Iceland: unspoiled nature and charming landscapes
If you are looking for something wilder and into nature, then go for a journey to Iceland. For its distance from the mainland and big cities, this is an appealing destination for a Northern Lights hunt. Actually, the natural phenomenon is not really into laws or frequency rules – it may happen or may not. We know that they are too shy to appear everywhere, and they prefer secluded places like Iceland. The Snaeffelsness peninsula is the ideal. What makes it such an astounding place is the presence of Kirkjufell mount, you won't believe your eyes before such a wonder!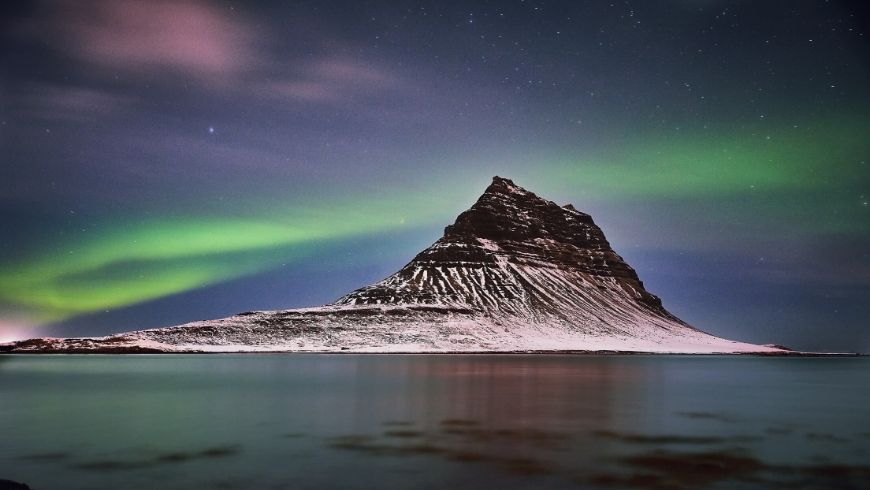 A pink Aurora nearby us in Ireland
Yes, it is real! Ireland stands out on the agenda of the Northern Lights tour. We have to admit that it may occur less often, yet it is worth a try. Donegal County is one of the northernmost places of the island, that is why it is the most suitable place for you to go seeking an aurora borealis. A beautiful pink shade colors the Irish unspoiled nature.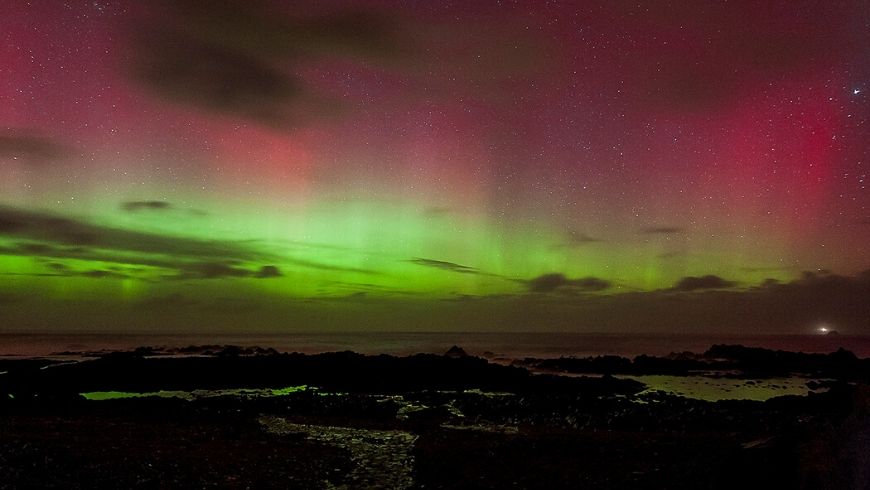 Northern Lights Door-to-Door
What if we cannot travel right now, or we do not have the chance to leave? Do we really have to miss it? Not at all! Thanks to the state-of-the-art technologies of our days, we are given the opportunity to enjoy this attraction of the skies at home. Of course, we cannot compare how you'd feel looking at it from an ice lake to how you'd feel at home.
However, you will be warm, comfortable, you can project it on the ceiling, and dream for a night. We shall thank Explore.org which shares a live stream 24-7 from Manitoba, in Canada. In this way, you can have the opportunity to glimpse these lights from your bed or couch. Let your home become a cozy observatory.
3 Fun Facts about Aurora borealis – did you know?
After all of this scientific and geographical knowledge, let's go deeper into the myth of Northern Lights. How much did you know about them? Let's check it out!
Inuit Eskimos hand down a strange belief. They assume that the reason behind northern lights is the spirits of their loved ones who are coming back on the Earth.
According to a Lappish legend, which might be slightly crazier, it is thought that they are caused by a giant fox. The running fox hits the snow with its heavy tail and creates these lights.
We are not the only ones, as John Lennon would say. Yes, the Earth is not the only planet where Northern Lights perform at night. Saturn, Jupiter, Uranus, and Mars can boast this phenomenon, too. Maybe aliens love them as much as we do!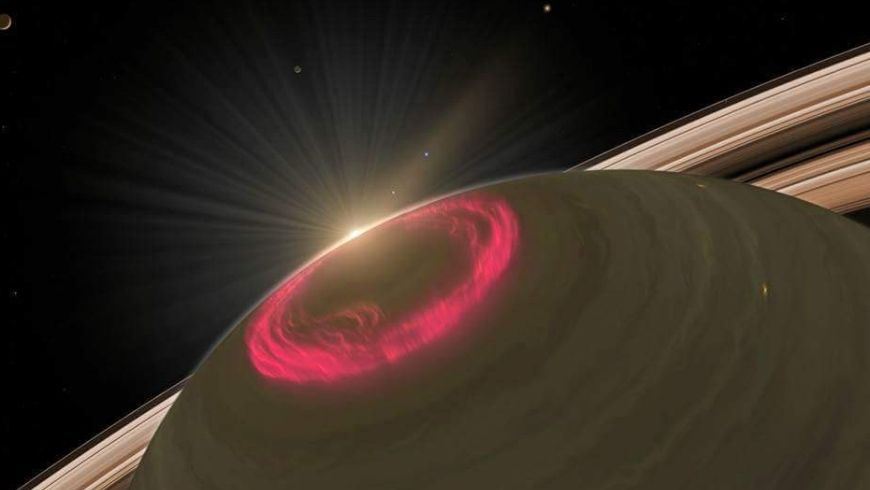 The only sure fact is that we have always loved them and forever will. We cannot blame us – Northern Lights really are an event that would leave anyone in awe.
Honestly, did you know Aurora borealis this well or you found out something new? If you have ever chased one, share it, and tell us about it in the comments!