Among olive trees and vineyards, surrounded by greenery in the Maremma, Podere Riparbella is the ideal starting point for your eco-friendly vacation in Tuscany. We have interviewed Veronica, the owner, to get to know this sustainable farmhouse.
In southern Tuscany, in Maremma, is Podere Riparbella, a farmhouse surrounded by a 46 hectares of park, 25 km far from the sea.
Thanks to the fertile soil of the farm, you will be able to taste high-quality biological products, such as olive oil and Riparbella wine.
The restaurant offers Tuscan specialties made with biological and zero km ingredients, with many delicious recipes, also vegetarian.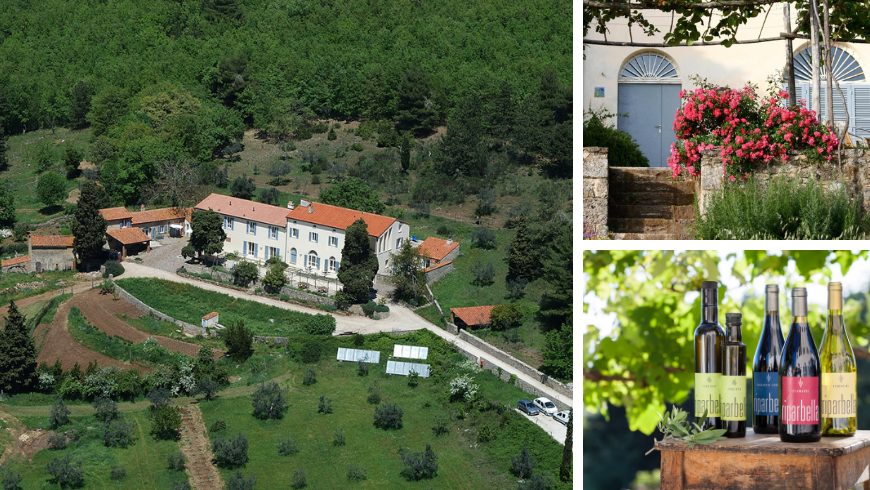 This place is immersed in silence and is the ideal destination for a vacation surrounded by nature, wellness, and relaxation.
From the room, you can see woods, olive trees, and vineyards. From the arbor, wrapped in vine plants, you can see the medieval town of Massa Marittima and the Follonica bay.
After a rich biological breakfast, with homemade products, you can explore by foot many paths between the Maremma hills. You can also get by bike to Lake Accesa (15 km away). From medieval villages to artsy gardens, from white sandy beaches to Etruscan excavations, you will be spoiled for choice!
We have interviewed Veronica, the owner of Podere Riparbella, to learn more about this wonderful place and the sustainable practices that have been adopted to ensure eco-friendly hospitality.
How was Podere Riparbella born?
My husband Christian Prohaska and I moved to Maremma in 1993. In that year we bought Podere Riparbella, which was pretty much abandoned.
What sustainable practices have you adopted?
We started with an ecological renovation, with the help of many specialists.
We did everything we could do: from the wood boiler to the heat recovery from the refrigerator implant, to solar panels.
From beds made of wood by a local carpenter to goose feathers. From shopping from local bio producers in Tuscany to using our products or wild products, like asparagus, mushrooms, cornel cherries, wild boar…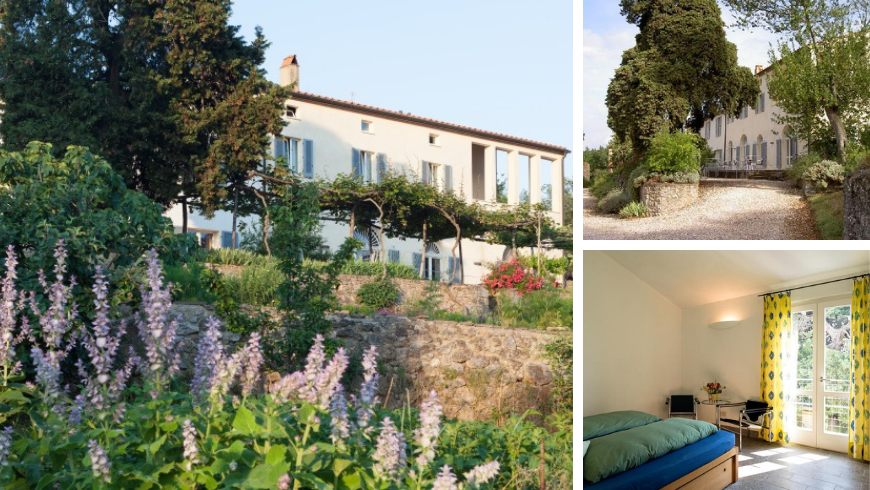 What do guests appreciate the most?
Peacefulness, tranquillity, the view of the olive grove up to the Elba, and obviously our delicious half-board!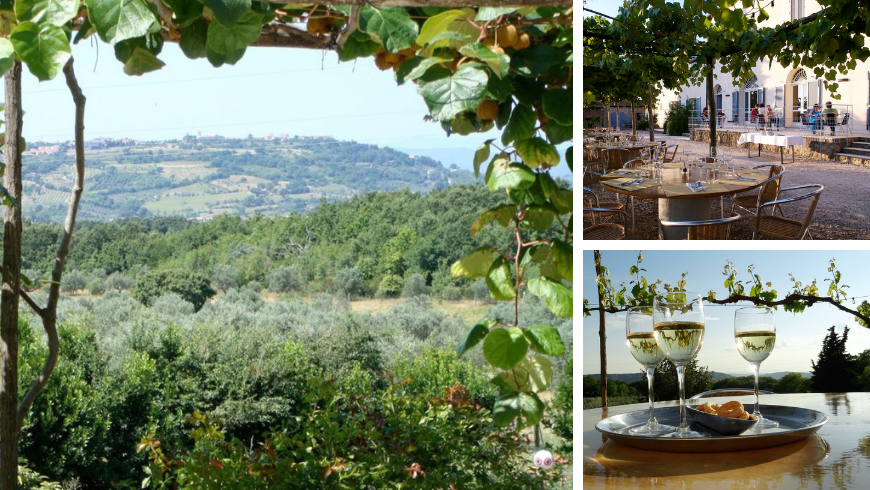 What are the unmissable slow routes in the surroundings?
We have created a book for our guests to map the itineraries by foot, indicating all the paths in the surroundings. For example, it's possible to walk down to Massa Marittima following our directions.
You can easily get by bike to Lake Accesa to go swimming, but also to visit the impressive Etruscan site.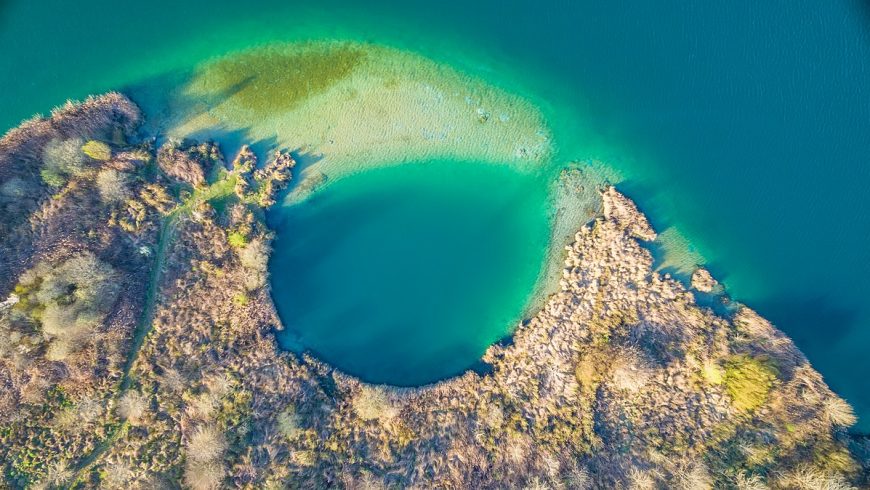 In addition, near Podere Riparbella there are several artsy gardens, such as:
The Tarot Garden, by Niki de Saint-Phalle
The Sound Garden, by Paul Fuchs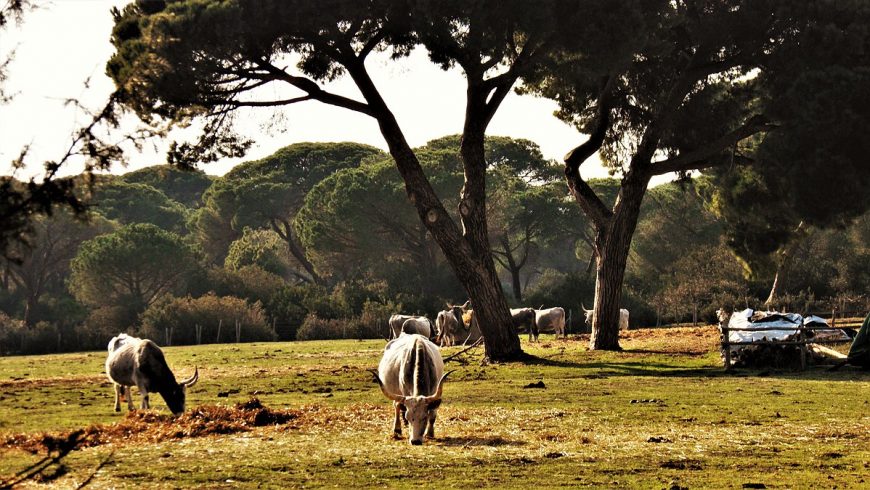 Moreover, you will find some of the most beautiful natural areas of Maremma, like:
Also, if you love wine or architecture, you can visit some of the best Tuscan wineries, from Rocca di Frassinello, designed by the architect Renzo Piano, to Petra, by Mario Botta.
Finally, you will find many natural thermal springs: from Sasso Pisano in Saturnia, here's a list of the ones that are closer to the farmhouse.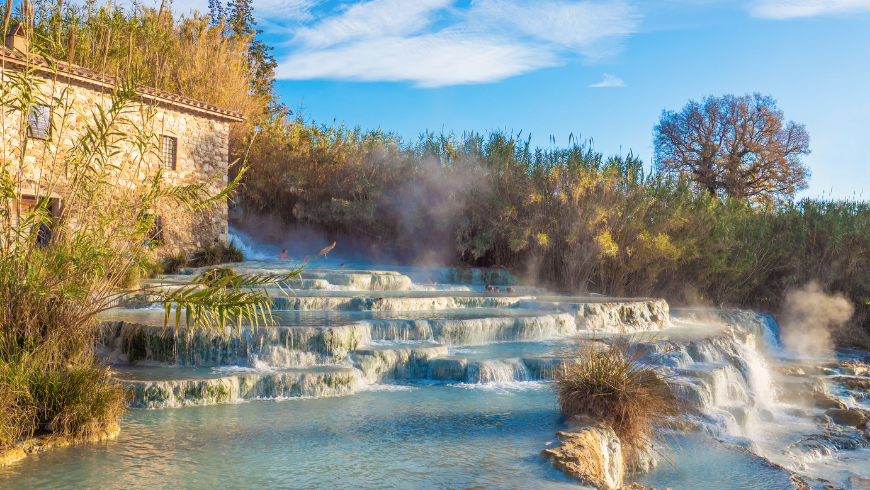 What does it mean for you to be part of Ecobnb?
It means not working as a single farmhouse, but knowing that there are other people going in the same direction, therefore there is a big support.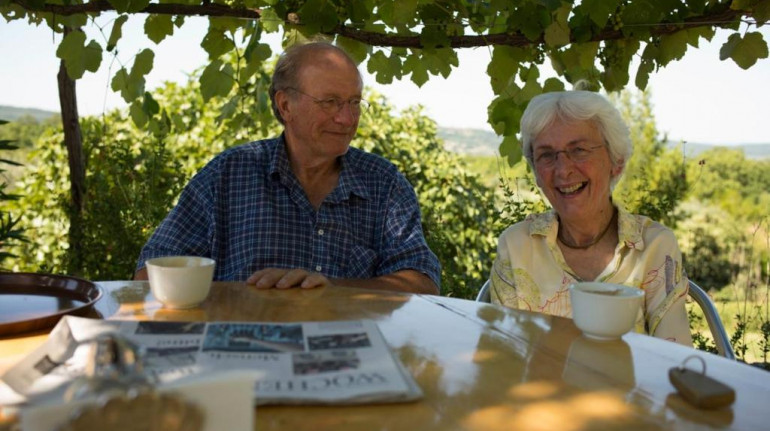 Thank you Veronica for this interview!
We are fascinated by the attention to sustainability, but also by the landscapes, the colors and the zero km flavors of this place.
Podere Riparbella seems like the perfect place to experience a sustainable vacation in the Tuscan Maremma!