The boundless landscapes of the Tuscan Maremma enter your life and they don't leave you anymore. Eleonora, a Venetian woman, and Stefano, who has always lived here, know this well. Here they met, fell in love, then tried to live somewhere else, but the call was too strong. So they decided to build their life here, betting on agriculture, without ever giving up, giving life to a successful reality, but above all a place where to live naturally and simply, opening the doors to guests who can live a slow Maremma, trying the real experience of farm life.
At Pietra Serena you will discover slow rhythms, authentic flavors and a life on a human scale: a slow Maremma to live with these 10 unforgettable experiences.
A dinner at the bivouac under the stars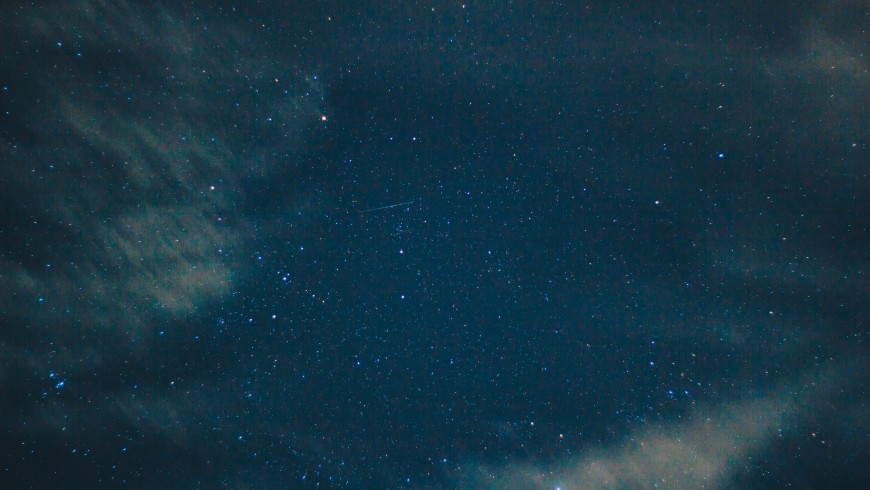 On a hill, from which you can admire a splendid view and a celestial vault, the guests of Pietra Serena will enjoy a truly unique dinner under the stars. The hosts will assist you in lighting the fire and then let you live the solitary experience, enjoying grilled meat and a good glass of wine.
Glamping in a geodesic dome
There is something new in Pietra Serena. Now the slow Maremma can also be experienced by staying in a truly unique structure, a geodesic dome. The dome is perfect to appreciate the outdoors, but with all the wonderful comforts of a luxury room, enjoying the view of the Maremma hills comfortably lying in bed.
Nighttime relax in the Hot tube
If you choose to live an authentic glamping experience in the geodesic dome you can also enjoy the Hot Tube, larch tub with heated water, highly recommended after dinner to enjoy an unforgettable starry sky without pollution of any kind.
Taste the agricultural produces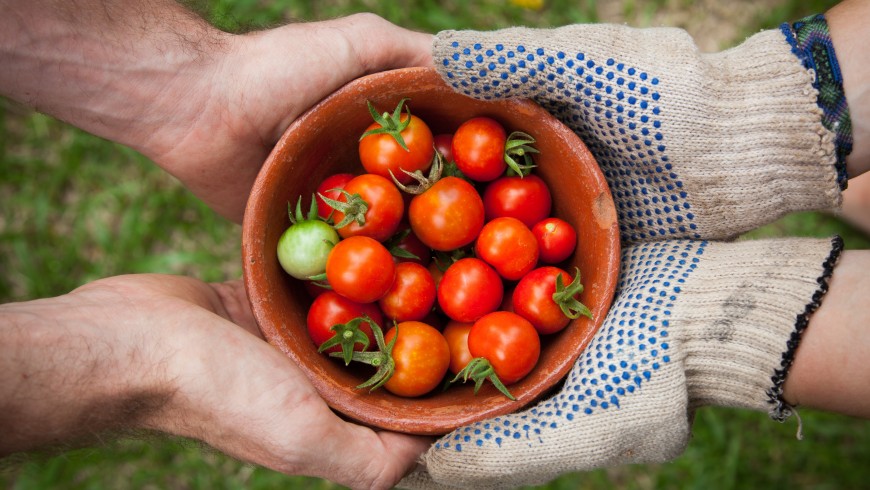 During your stay, Eleonora and Stefano will also offer you a delicious dinner, based on the produces grown locally on the farm and homemade dishes. In this way you can rediscover the genuine flavor of simple things: a bruschetta made with homemade bread and tomatoes from the vegetable garden  will be enough to experience a carefree moment of wellness.
Take care of farm animals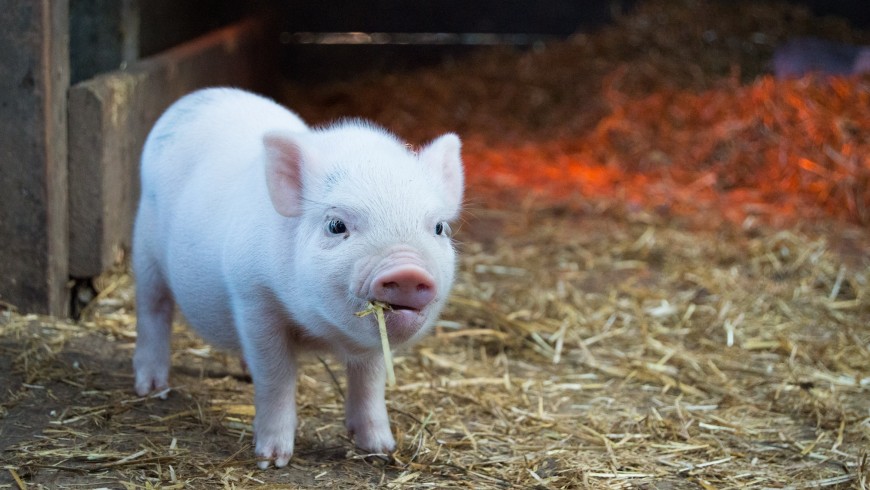 Children who come to Pietra Serena can do something they may never have done before, and adults can return children for a few hours, rediscovering the pleasure of life farm, brushing and cleaning the horses, feeding the pigs, playing with the goats or collecting eggs.
Trips in the Slow Maremma by quad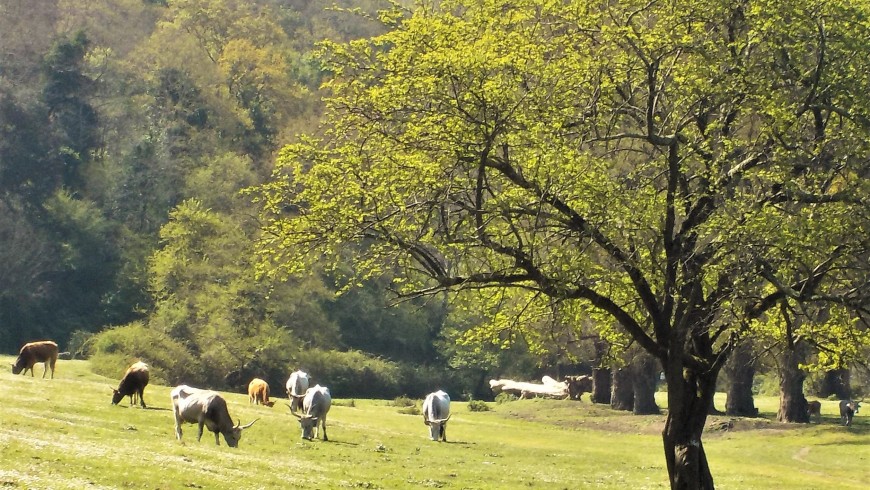 Eleonora and Stefano make you discover the slow Maremma even on foot, by mountain bike or by quad: a very scenic tour through woods, hills and streams, with extensive explanations about the territory and its traditions. All it's ended with a final aperitif in a panoramic point.
Sleep in a yurt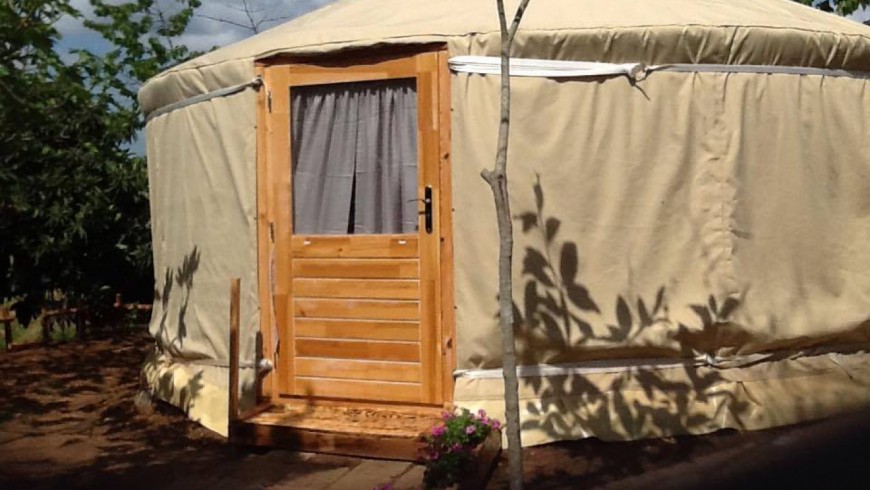 Pietra Serena also offers a beautiful yurt, inside which you will find a wide choices of teas and infusions, a rich selection of flavors and fragrant oils to inebriate your stay, color therapy and all the necessary for a massage. The stay can include a candlelit dinner.
A bath in the Petriolo hot springs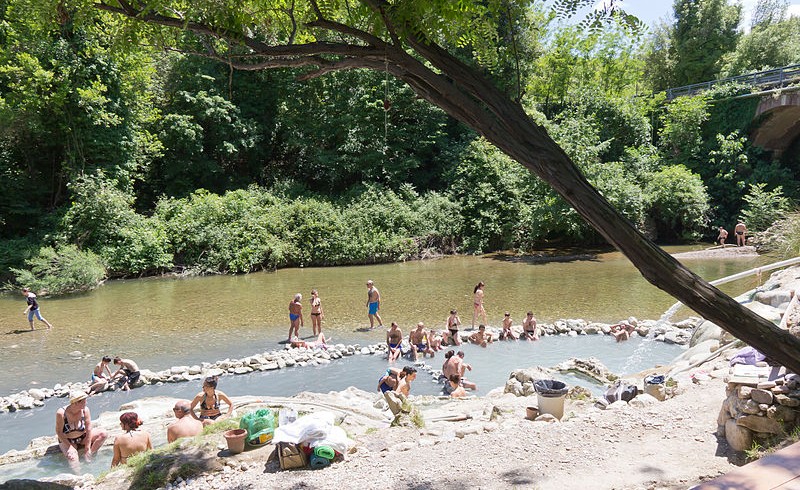 A holiday in the slow Maremma can not be complete without a visit to the natural thermal baths of Petriolo. Among the luxuriant woods pools of sulphurous waters that reach 43 degrees await you.
Guided tour of the farm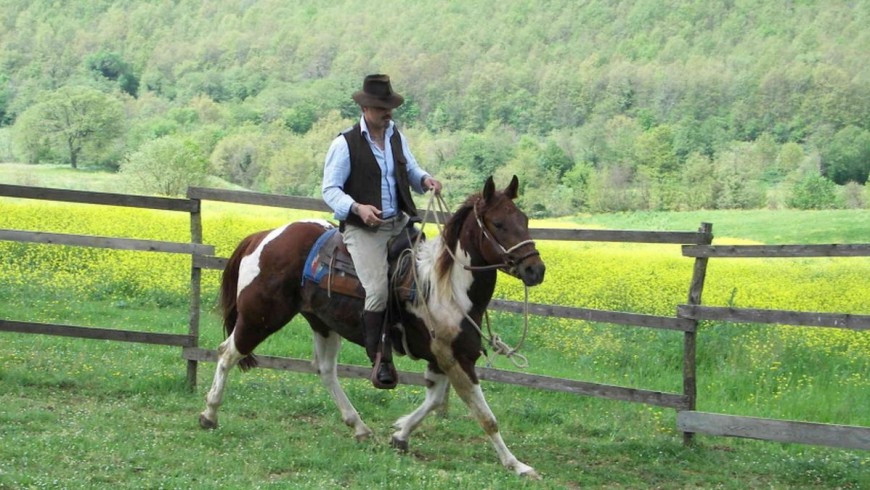 A stay in the slow Maremma of Pietra Serena always includes a guided tour of the entire farm. What does agriculture mean today? Eleonora and Stefano will illustrate every aspect of this life that yes, it is tiring, but never how much is gratifying.
Aperitif with a view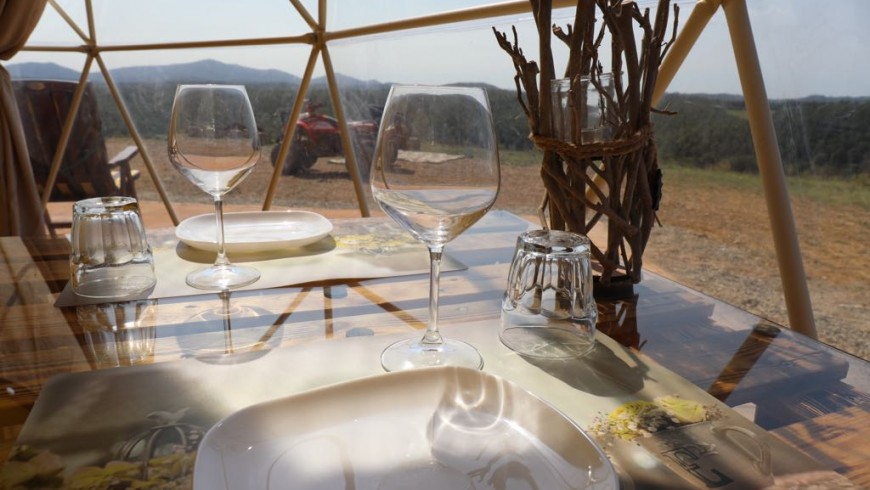 In the 115 hectares of hilly terrain of Pietra Serena there are many perfect places to make an aperitif based on typical products enjoying not only the inimitable flavors of Tuscany, but also uncontaminated and breathtaking landscapes.
Ready to live a slow Maremma?
Coverphoto via Wikimedia Commons
You might also like: