Yoga is a useful practice for psychophysical wellbeing. It helps with mental clarity and the management of emotions. It harmonizes body, energy, and mind. If you enjoy this practice, here are 5 stunning locations for a yoga retreat by the sea, between Liguria and Tuscany, in Italy.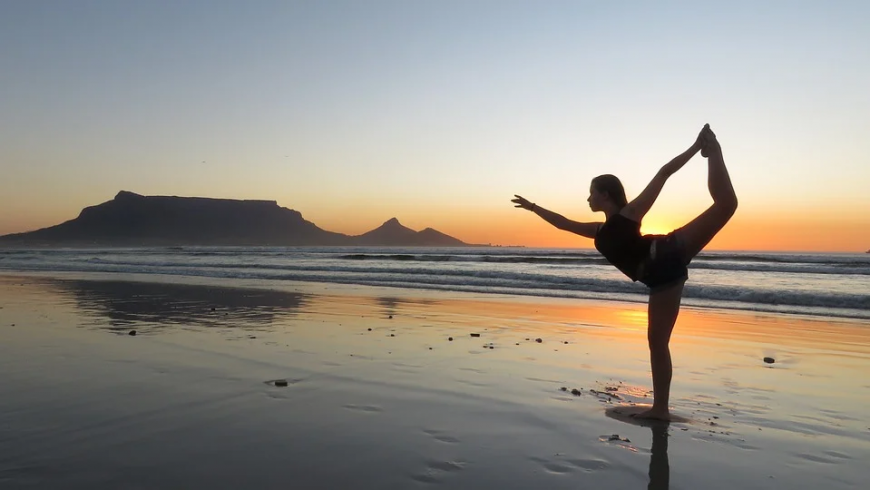 A farmhouse for yoga groups immersed in nature
Agriturismo il Mulino is an oasis of wellbeing, that has been renovated with Feng Shui architecture, using natural and local materials. Floors are decorated with Feng Shui colors and shapes, which enhance the energy of the area.
This eco-friendly accommodation is located near Genoa, in a little wood not far from the sea. It's the perfect place for a yoga retreat. Here you can take yoga and Tai Chi lessons surrounded by nature. You can also visit the Rural Park, living an unforgettable learning experience in contact with animals.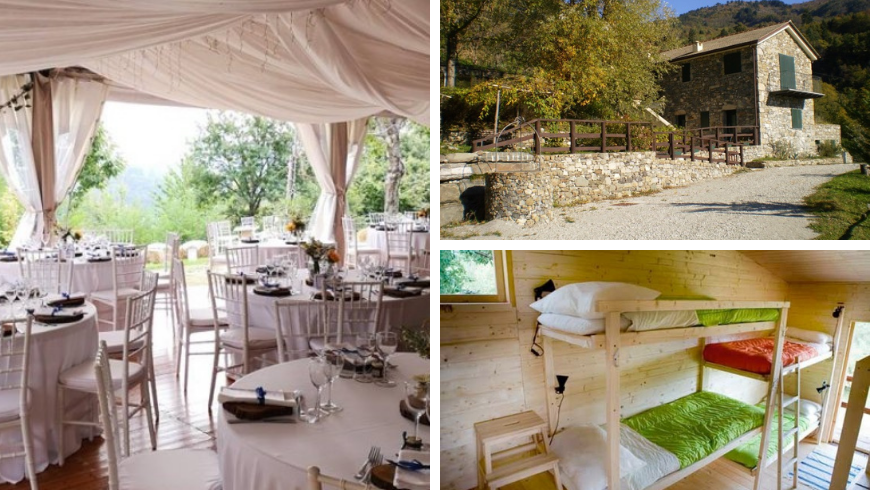 An ecovillage among seas and mountains
The holiday center Torri Superiore is located in western Liguria, in a medieval town, where you can experience a vacation among seas and mountains. If you enjoy company, here you'll never be alone! There's a community of 20 people and there are also many tourists during the good season. Otherwise, if you like loneliness and tranquillity, you can take a walk in the surroundings to find peace and stay away from the chaos of the city.
There are plenty of places to visit in the surroundings. You can go hiking to reach the closest places, or take the car: you can also get to Nice. Moreover, there's a train station and, in the town of Varese Ligure, you can also find a riding school, perfect for those who love horses.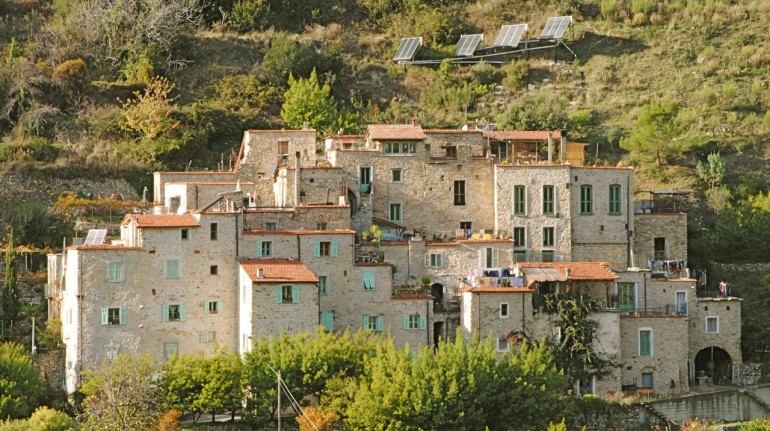 A B&B to relax among the Tuscan hills
B&B Casa Torretta is located in Borgo4Case, a small and sustainable house in the heart of Tuscany. This yoga retreat accommodation is the ideal place to relax among the hills of Camaiore. The house has been renovated with natural materials and decorations which bring light and a sense of welcome.
Here, you can relax under the sun with a stunning view of the hills of Versilia, and you can hike in Apuane Park or on the hills. Further, in the garden, there's an area with a wooden platform to practice yoga, dance, and pilates, in addition to a natural theatre for events, music, and outdoor shows.
A resort to practice yoga with breathtaking views on the sea
Are you looking for a yoga retreat by the sea? Sesta Terra Natural Resort is situated near the Cinque Terre, in the ancient town of Framura, overlooking the sea. It is a secluded place, away from the big tourist circuits. Moreover, the accommodations are natural, in harmony with the surrounding environment.  Therefore, you can find your inner balance in a facility that combines comfort with sustainability.
In the surroundings, you can practice different sports and cultural activities. You can relax your body and mind by taking yoga lessons, individually or in a group. Additionally, you will have the chance to enjoy breathtaking views and to use the e-bike to explore the unspoiled nature of the Baie di Levante. Finally, you can hike in the woods or take the train to reach the Cinque Terre.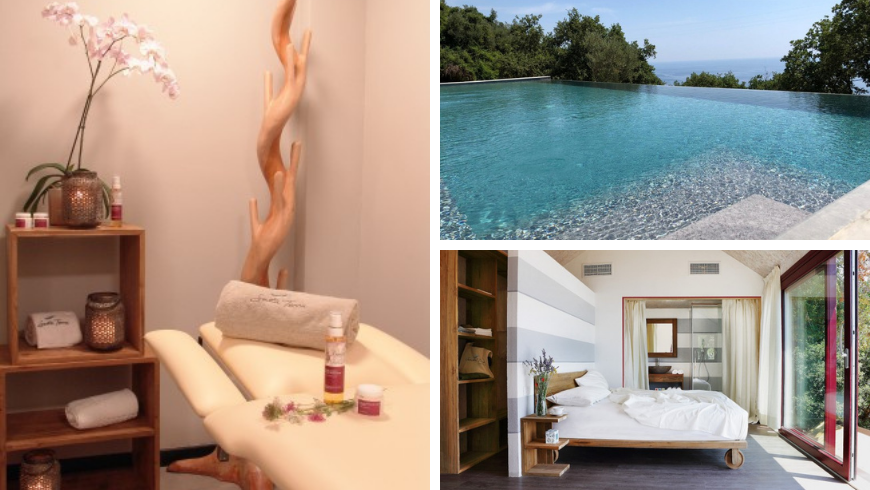 A secluded apartment to reconnect with nature
Peaceful Forest View Apartment is a farmhouse surrounded by a wonderful Mediterranean forest, in Riparbella. From here, you can admire the sea of the Tuscan Archipelago with its islands. The apartment is secluded, so it's the ideal place for people who want to reconnect with the purity of nature.
You can take a walk along the natural paths with a sea view and ride a horse or a mountain bike. There is also a room for yoga and meditation in the facility, perfect to relax and recharge your batteries.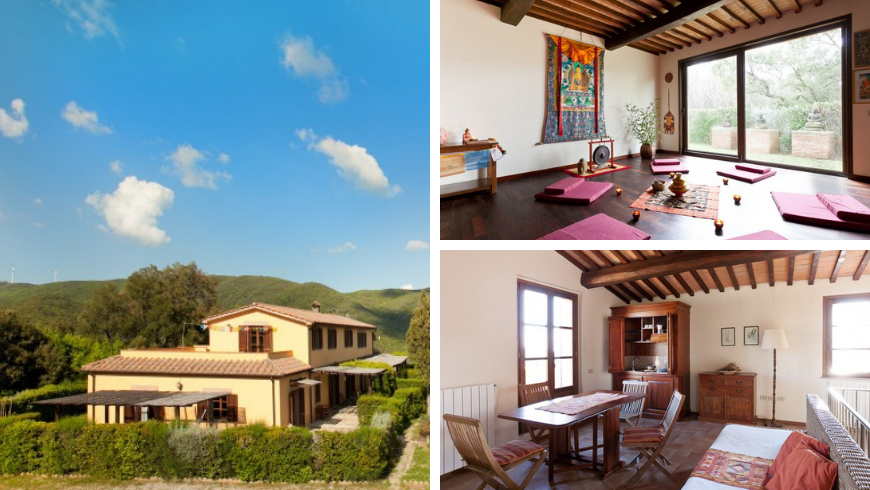 These amazing sustainable accommodations are ideal for a natural yoga retreat. If you want to take yoga lessons, book your stay in one of these locations with Ecobnb, to reach psychophysical wellbeing in the middle of nature and by the sea.