An entire weekend dedicated to the art of yoga, to find your inner psycho-physical balance, among meditation and nature, spending the night in a sustainable accommodation. Doriana would like to gift a dear friend of hers with a yoga retreat, while immersing themselves in nature. So she asked us some tips on the best eco-friendly hosting facilities in Southern Italy, which would also offer meditation courses, yoga, thai chi and other holistic disciplines. Here's our answer!
"Dear Ecobnb,
my name is Doriana and I would like to find the perfect present for a friend of mine, who is fond of yoga, meditation and nature. I was thinking about a getaway weekend (one night) in one of your eco-friendly accommodation facilities. 
Among your many bio-agriturismi and eco-friendly B&B offering activities of this kind, which ones would you recommend in Southern Italy? We live in Puglia and I'd rather stay quite close, as it only is a short weekend! And if I buy the gift-weekend, for how long will it be valid? 
Thank you very much! I look forward to your tips."
Dear Doriana,
this is such a special and original idea for a present! Among Ecobnb's many hosting facilities, some also offer the chance to learn and discover the art of meditation, yoga and mindfulness. Here are our four suggestions in Southern Italy you really shouldn't miss.
1. Next stop: Sicily! For a yoga session overlooking the deep blue sea



Tenuta Opuntia is just a few kilometers from Taormina and can only be reached via an unpaved lane (but there is also a shuttle bus, available upon request), a sign of how attentive towards the environment and its respect the owners are. This agriturismo also offer an awe-inspiring and breathtaking view over the sea, zero-km products and also great care for those suffering from any food intolerance.
Tenuta Opuntia awaits you for a full immersion in the unique world of Yoga with an exclusive and tailor-made retreat for guests. In fact, experts will help you re-discovering your physical and spiritual wellness, from head to toe, including all 5 senses.
Perfect for those who are looking for a Yoga retreat for body and mind, overlooking a mesmerizing panorama!
2. Discovering the art of Tai Chi and Yoga in the land of Ostuni, Puglia



In the heart of nature of a magical valley, Casa Upupa is a typical Apulian house in stone (which is named trullo, which also is the name of this kind of house) just a few steps away from Ostuni. Here you'll taste locally grown typical food and take part in the many different cultural events, which are promoted by the villages nearby.
And next to Casa Upupa there is the CasinaSettarte association, where you can challenge yourself with the art of yoga and Tai Chi, but also enjoy an unforgettable holistic massage and many other treatments.
The ideal place to find your concentration and inner peace in the silence of nature, far from the hustle and bustle of daily life.
3. In Basilicata, to match Yoga and oriental arts with the regional biological world



A breathtaking view on the green lands of Val d'Agri, an old casale renovated according to bio-architecture's dogmas and great care for authentic food, including vegan and vegetarian options. This is the agriturismo Il Querceto, which also offers its guests the opportunity to explore Potenza and the many natural beauties nearby.
Tai Chi, Qi Gong and Yoga play a special role: in fact, you can take part in special retreats, to be matched with the didactic farm and biological architecture.
Great for everybody who wants to practice different oriental disciplines and to discover how locally grown food gets to our table!
4. A zen immersion in the gorgeous lands of Noto, Sicily



In a rustic and carefully designed building, among the vineyards and citrus groves in Noto, the agriturismo Case Don Ignazio awaits you.
Here you'll start early at dawn with a yoga session, then straight after you'll spend the morning exploring the natural pathways in the area. During the afternoon you'll learn every secret of the delicious Sicilian cuisine and you'll end the day with another yoga class!
The perfect spot for those who are looking for a yoga experience to share with friends!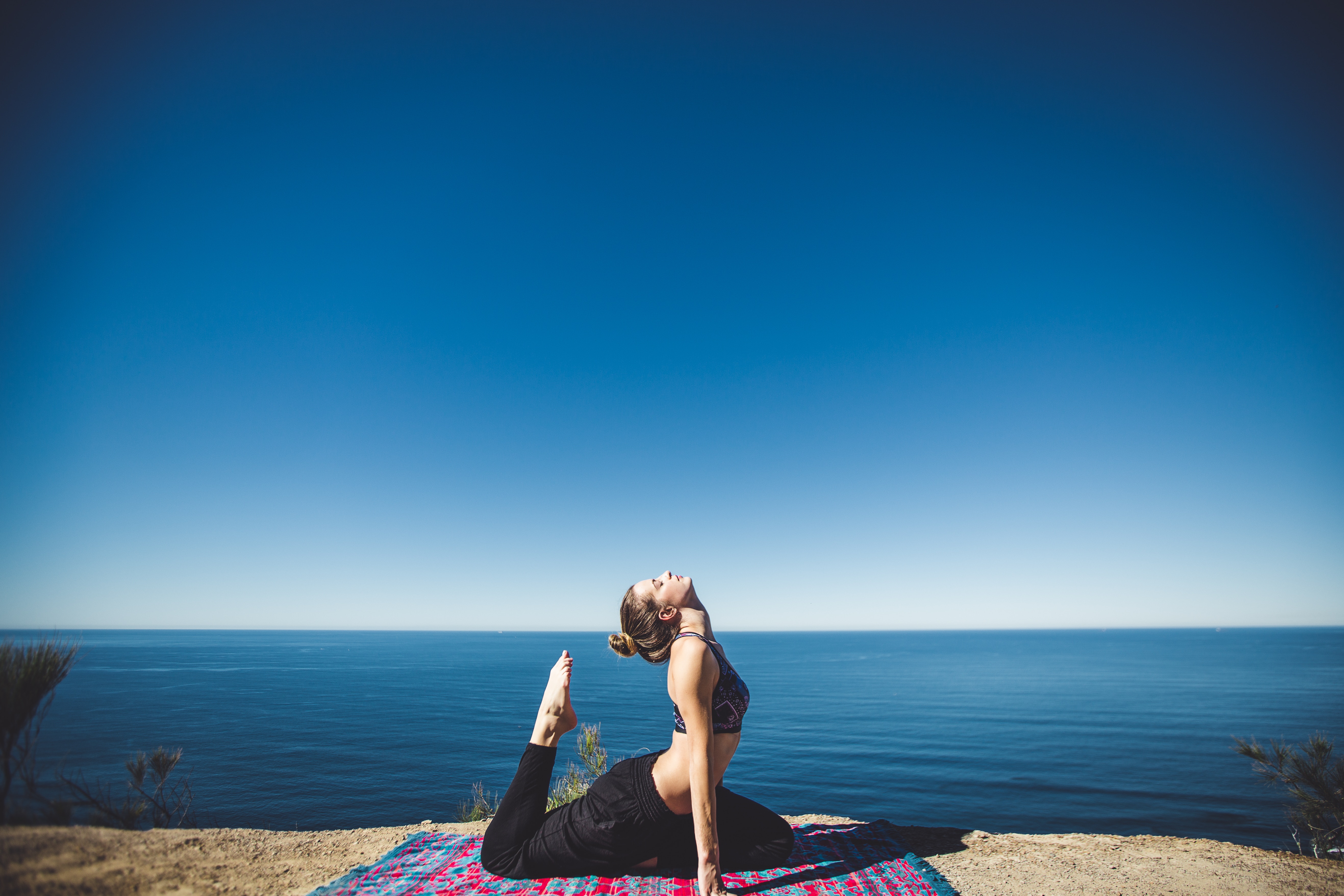 If you're looking for a unique present, you can choose Ecobnb's green travel, which is valid up to 12 months. Those who receive it will have the chance to choose among hundreds of top eco-friendly destinations in Italy. The secret and and extraordinary world of yoga awaits you in the very heart of nature… to let you discover all the benefits for body and mind!
And you? Where will you go next?
You might also like: