The Cycle Route of Lucanian Dolomites takes us to the discovery of some of the most beautiful corners of Basilicata. We are in the midst of unspoiled nature and between two of the most evocative villages in the region.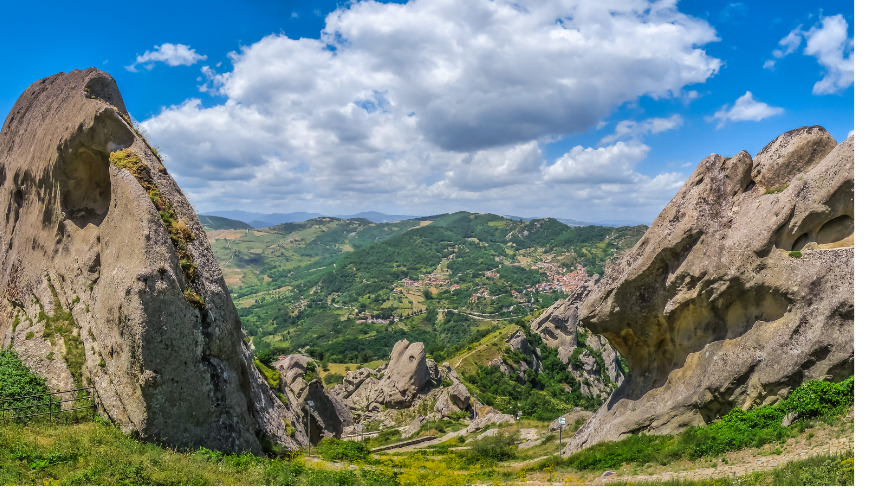 Only a section of the road is reserved for bicycles, but here it is easier to come across wild animals, from hawks to bears, than cars. The beauty of the nature that surrounds us is surreal. To get an idea of ​​the suggestive profiles of the Little Lucanian Dolomites it is enough to know their names in popular tradition: owl's beak, snapdragon, anvil and golden eagle. Never too high, their silhouettes are evocative and leave you breathless.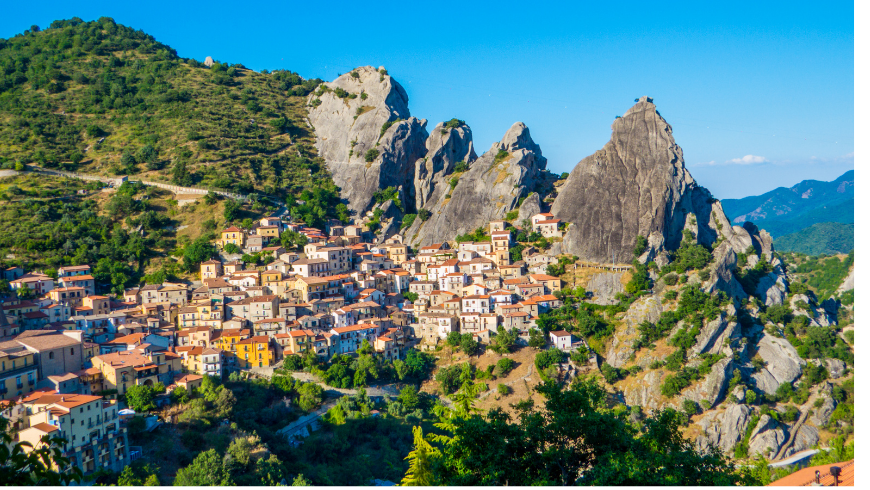 The starting point of the Cycle Route of Lucanian Dolomites is Castelmezzano, which alone is worth the trip. This village is perfectly set in the dark cliffs that surround it. The colors of nature and the variegated ones of the houses contrast, drawing a beautiful picture. It resembles a nativity scene, and its structure is typically medieval. Before pedaling on Cycle Route of Lucanian Dolomites, we walk through its historic center, admiring the buildings inserted in the bare rock and the wonderful alleys.
The route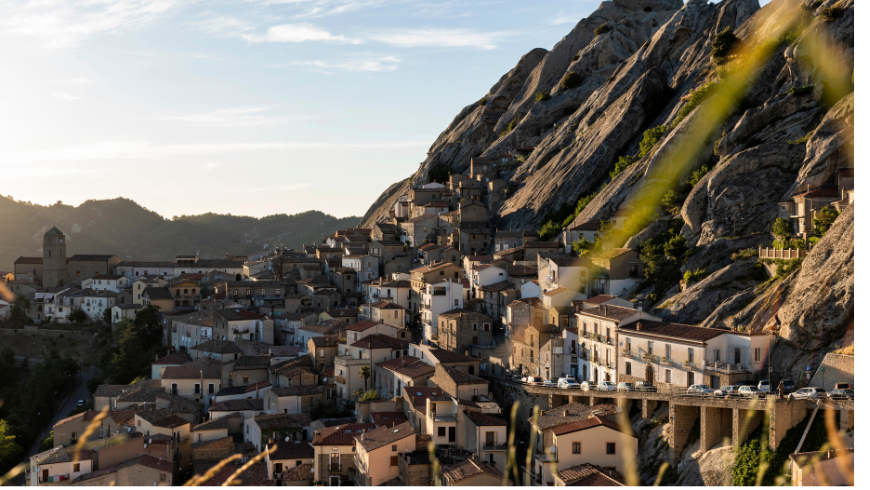 From here our itinerary starts, marked with number 8. We pass a tunnel dug into the rock and then find ourselves in a wild scenery. From here the mixed road starts, but traffic is almost absent. On the left we skirt a very deep canyon; breathtaking beauty is all around us. Once around the mountain, we arrive at Pietrapertosa. Here a stop is a must. Also perched on Little Lucanian Dolomites, the village is immersed in the Regional Park of Gallipoli Cognato and houses an ancient and suggestive Saracen castle, also dug into the rock. Right in the highest part of the village, there is Arabata, the oldest district that reveals its Arab origins.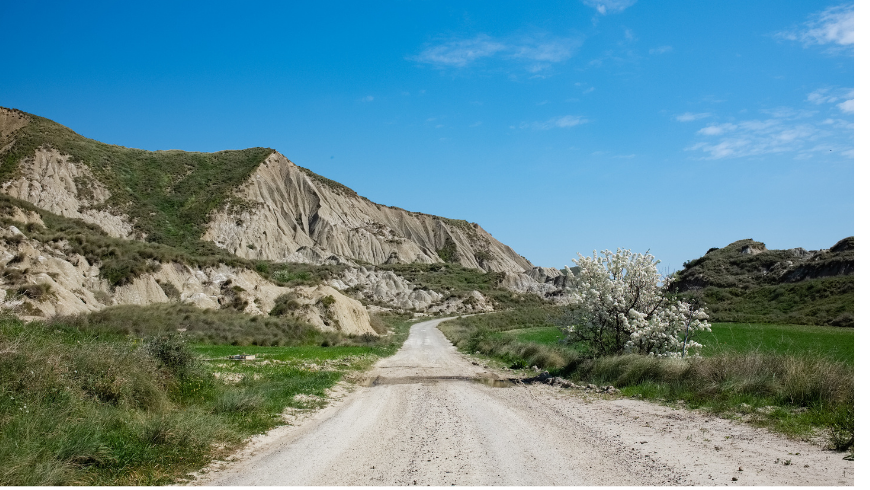 After the visit we have two possibilities. We can continue along route 8 returning towards Castelmezzano (ring route) or proceed towards Cirigliano. The itinerary thus becomes longer and more tiring, but it is definitely worth it. The detour allows us to discover another pearl of Lucania: the characteristic Calanchi (badlands).
Technical data of the Cycle Route of Lucanian Dolomites
The entire route, including the detour to Cirigliano, is 51 kilometers long and takes about 4 or 5 hours. The difference in altitude is about 800 meters, the slopes are not prohibitive, but you will often find yourself pedaling uphill.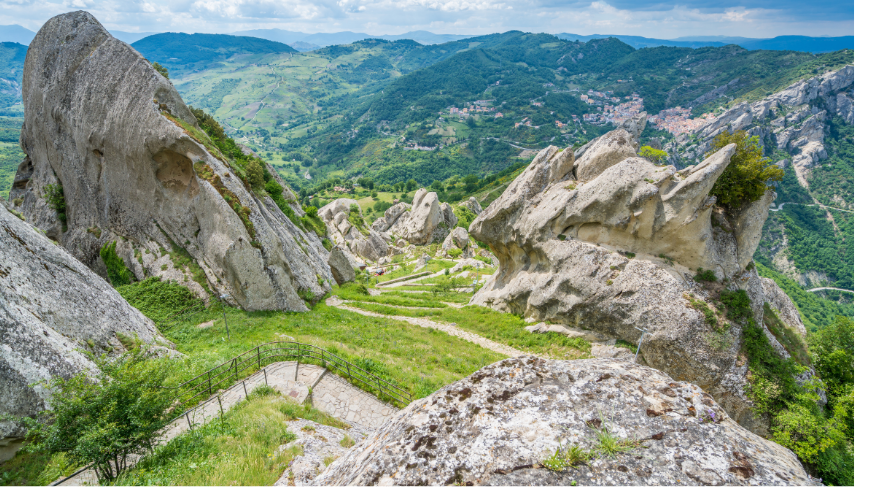 Jagged spiers, wild panoramas and villages with a unique charm: the Cycle Route of Lucanian Dolomites takes us to the heart of Basilicata. The experience is unmissable.