Located on top of a hill in the South-West of Messinia, the Chamaloni Cottages give you the opportunity to recharge yourself in the 40 acres of fields surrounding the six guesthouses. Each cottage is uniquely decorated and offers breathtaking views of the Finikounda Gulf and the Ionian Sea.
Whether you join yoga classes, take a stroll in the countryside, or taste homemade products – the Chamaloni Cottages will allow you to experience what Messinian nature has to offer!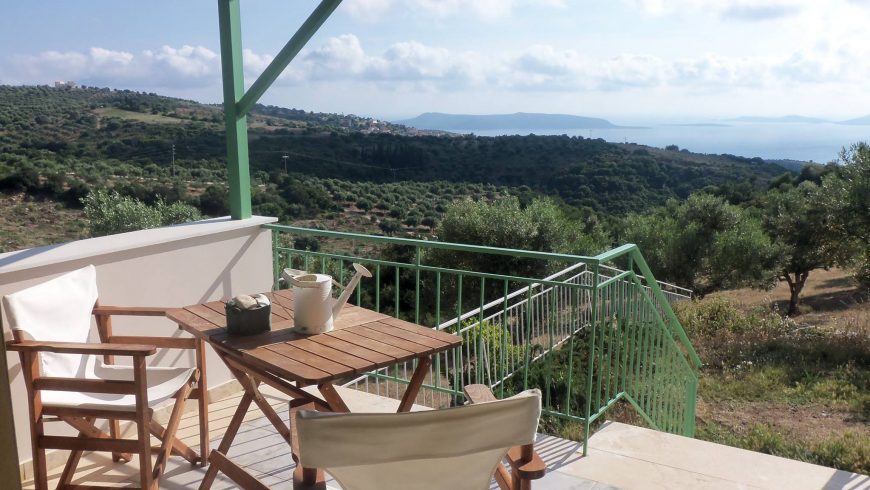 This eco-friendly tourism accommodation is surrounded by fields of olive groves and trees used to produce olive oil and wine. They also grow organic food on their farm, such as vegetables, fruits, milk, cheese, meat and eggs.
Apart from enjoying naturally grown local products, the Chamaloni Cottages are a perfect place for yoga as well. This tourism accommodation allows its guests to practice soft and dynamic yoga on the terrace overlooking the sea.
We have interviewed Georgia, the owner, to find out more about this place and what it has to offer.
1. Why did you decide to open Chamaloni Cottages?
«We have owned a 40 acres organic olive grove for years, and we decided to open Chamaloni Cottages to show other people the benefits of country life. We offer our guests the hospitality that Greeks are so well-known for and try to make them more sensitive towards ecology and nature's needs.»
2. Which sustainable practices have you adopted?
Recycling
«We recycle more than 80% of waste and we also have compost that we use to fertilize our plants.»
Organic production
«We have a small domestic production of organic fruits and vegetables that our visitors can taste. We also produce our own organic olive oil.»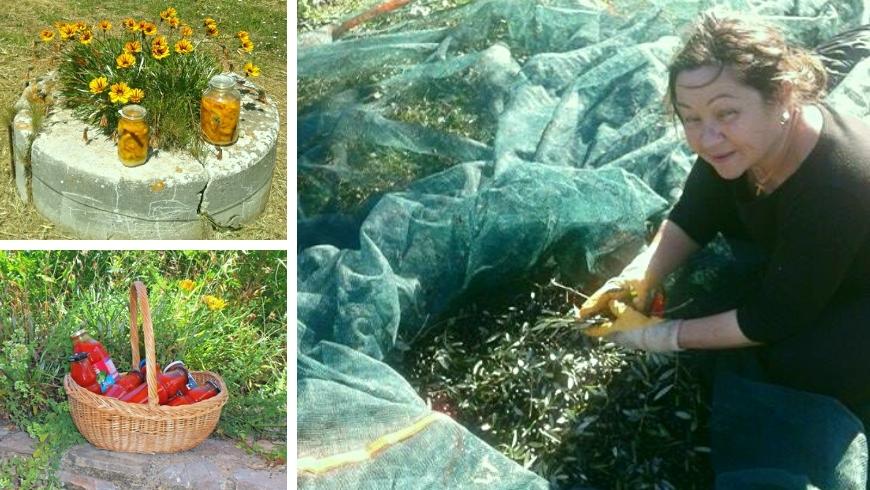 Protecting nature
«We try to preserve the environment and the gardens around Chamaloni Cottages as natural as possible. We have a preference for stone paths instead of concrete. Moreover, we prefer plants and trees that can be planted naturally and do not need chemicals and fertilizers.»
Traditional and vegan cuisine
«We offer authentic Greek cuisine, which is mostly vegan, providing an alternative option for people following a vegan lifestyle. It allows more people to enjoy the whole package.»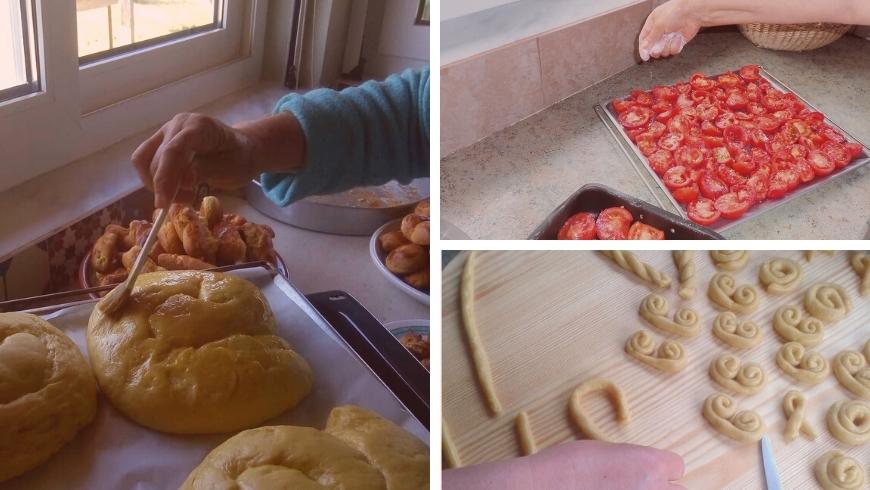 3. What do your guests enjoy the most?
«From their saying, our guests enjoy a combination of hospitality, positivity, comfort, calm and privacy. This has been the key for our success all these years.»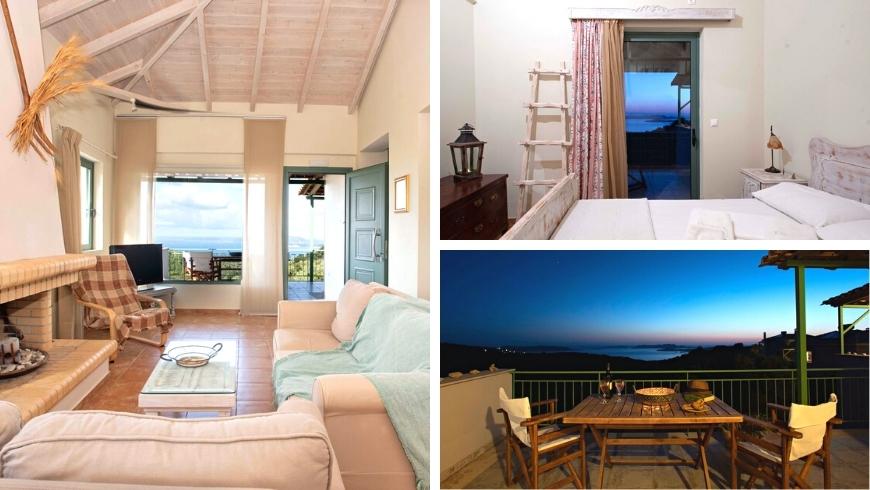 4. Which itineraries do you recommend to your guests?
«Near Chamaloni Cottages, there are many itineraries that allow our guests to enjoy Messinian nature. Some paths lead to virgin beaches, others to the mountains. They are not officially indicated, but Messinian nature is friendly and easy to explore, so there are no hidden dangers for those who are wise.»
Some villages worth visiting are Koroni, Methoni, and Pylos.
Koroni
With its impressing castle resembling a Venetian fortress, the seaside town of Koroni is worth a visit. Not only there are several archeological sites, but Koroni also offers magnificent views of the port and the sea.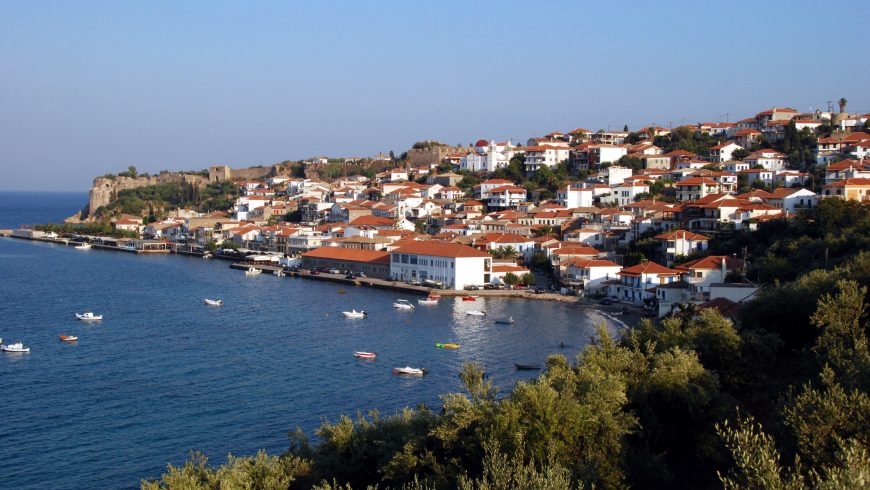 Methoni
Methoni is another Messinian village whose Venetian castle resembles an island. In fact, the majestic archeological site is surrounded by the sea on its three sides.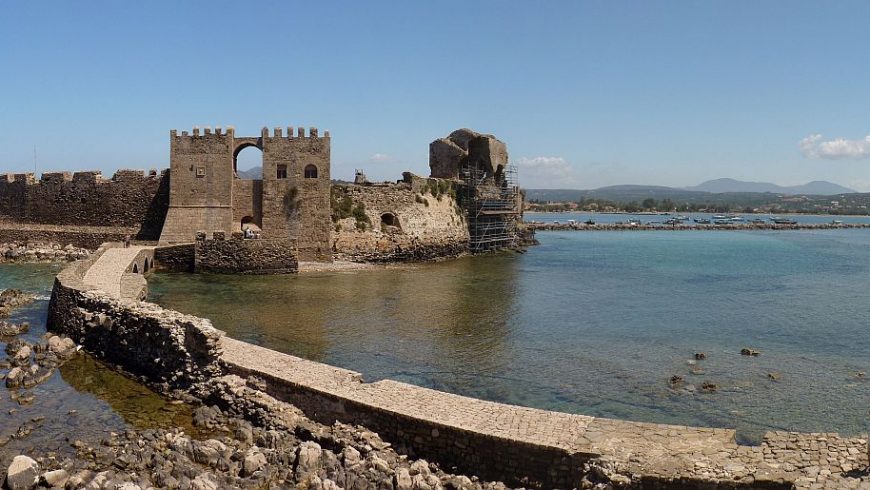 Moreover, visitors can explore the town of Methoni and look at gift shops selling handmade products, eat at a taverna, or have fun at the beach.
Pylos
Located in South-Western Messinia, the seaside town of Pylos is a natural harbor due to its position offshore.
Pylos is an important archeological site not only for the naval battle of Navarino but also because it was home to King Nestor. According to a legend, King Nestor used a cave to take shelter during the battle of Navarino. Today, Nestor's Cave is a popular tourism site and rewards hikers with breathtaking views of Voidokilia Beach.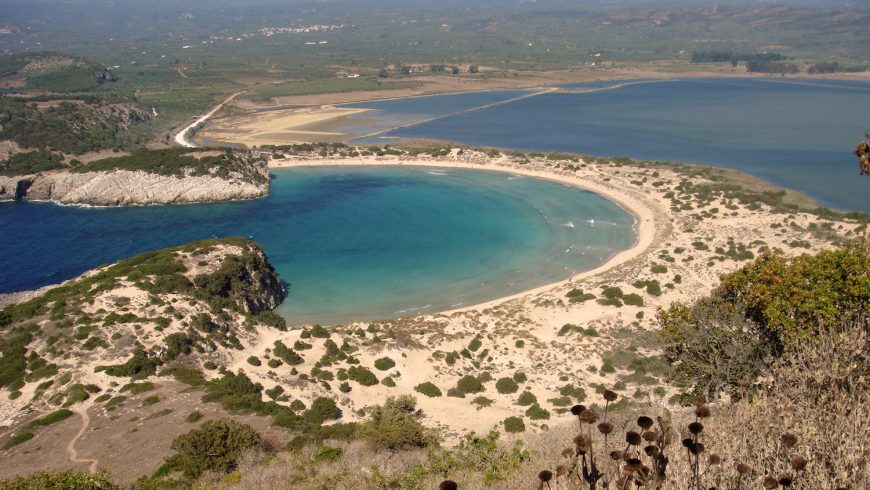 5. Why is Chamaloni Cottages a perfect place for yoga and retreat?
«Located in the best place of our property, the yoga spot is surrounded by the garden and offers the best view of the Finikounda Gulf, especially at sunset. Moreover, a freshly prepared vegetarian dinner follows the yoga class in the evening.»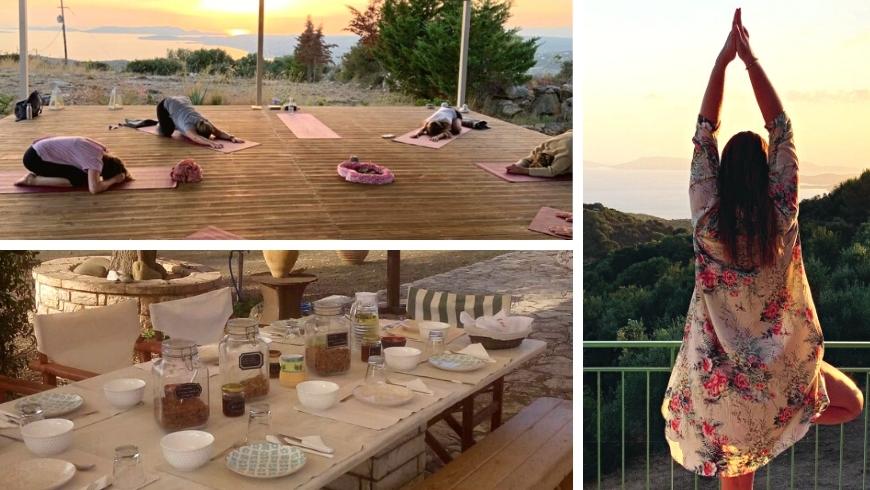 6. What does it mean for you to be part of the Ecobnb community?
«Well, we do not know yet. We hope that our plans, dreams, and way of thinking will meet your expectations and vice versa.
We are sorry to admit that Greece is many steps behind when it comes to sustainability, so there are many things that we do wrong or could be done better, but our actions aim at earth preservation.»
So, if you want to recharge yourself from the chaotic life in the city, seize the opportunity to spend a holiday at this sustainable tourism accommodation !