Small island of Tilos in the Dodecanese was experiencing important transformation in last years. Now, Tilos is on its way to be 100% self-sufficient in case of energy sources. The whole area of island is labeled as nature reserve. Mayor believe, it will become a perfect place for conscious eco-travelers soon.
The whole island of Tilos is nature reserve with more than 150 species of birds and 650 different plant variations. It is really small island, as it only has 500 inhabitants. Thanks to its revolutionary ecologic attitude, they proudly bear the title "Green Island of Greece".
It has all started by mayor Tassos Aliferis, environmentalist, who earned Tilos a reputation of green island. He banned hunting in 1993. Current mayor Maria Kamma said, that they are the first ones, who did this step for animals in Greece and were named as a nature reserve. All these changes forced inhabitants to be more interested in ecology.
Maria Kamma continues the sustainable development of island. Human rights are crucial for her and she cooperates with the NGO SolidarityNow and the UNHCR to build shelters, language classes and mentoring schemes for refugee families. She believes, that refugees would set up organic farming businesses and cooperation with locals. "By integrating refugees, we can boost the local economy and encourage eco-tourism." She said.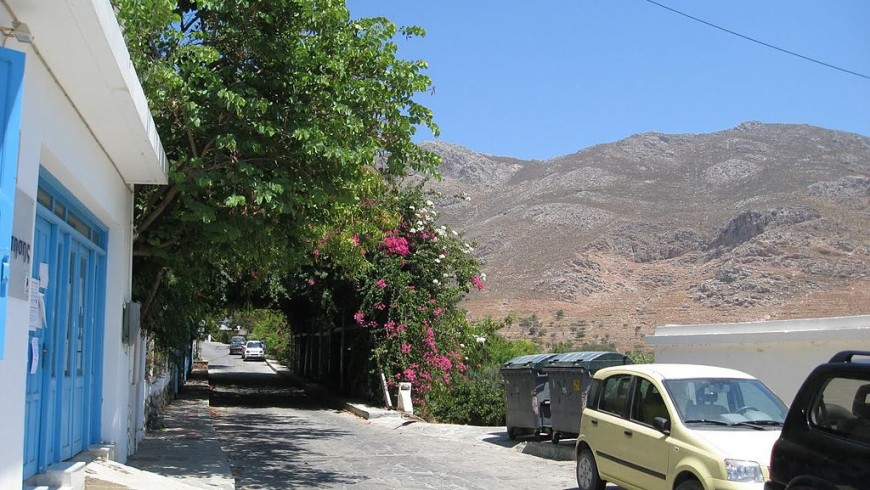 Tilos as an example of energy self-sufficiency
The green island will derive 100% of their energy from renewable sources by 2019. In September 2017, they started 18-month pilot project to create a hybrid micro-grid that will generate and store energy. Now, they rely on oil-based energy from Kos via submarine cable.
Wind power plants and solar power stations will be situated all around Tilos. Solar power stations are capable of storing sun energy, even when it is not sunny. Electricity in every household will be regulated by intelligent meters, which also keep the costs low. After finishing this project, their goal is to export the excess power to Kos and roll out similar projects around other small islands in Europe.
Tilos invested more than 15 millions € into these ecological changes. The inhabitants used both- European commission and their own sources to run the project. They will be the first island in the Mediterranean, which is 100% energetically self-sufficient.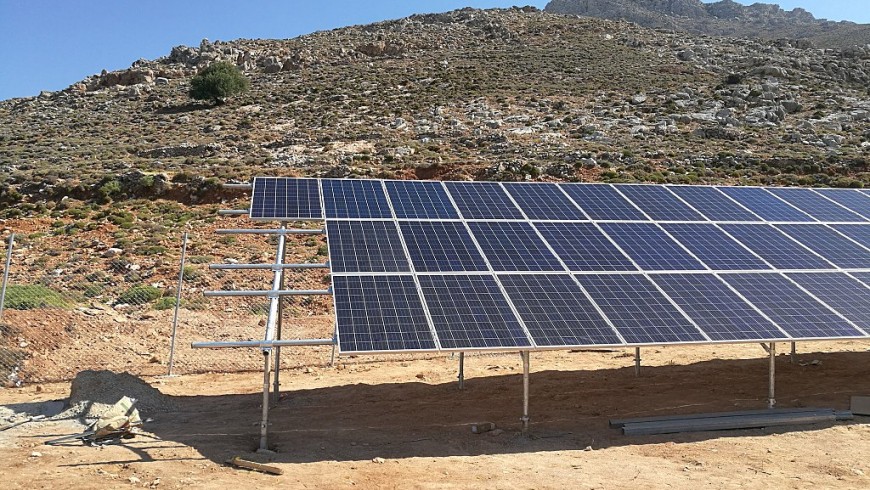 Eco-tourism is essential
The mayor Maria Kamma would like to support quality of tourism in the island. It is more important for her, than to attract new masses of tourists. "We will not build any airports. We plan to build recycling network and support the use of electric cars." She said.
Currently, 13 000 tourists visit the island yearly. They have many loyal guests, who comes every year for 30 years. The island is also getting more interests from young people, who have heard about Tilos because of renewable energy project and they express support.
"In Tilos, we always welcome alternatives" says mayor. She hopes in positive publicity, which would help to generate additional funding to install solar-powered street lighting, introduce electric bicycles and motorbikes for municipal staff, and charging stations for electric cars.
"If we can do it, anyone can" she added.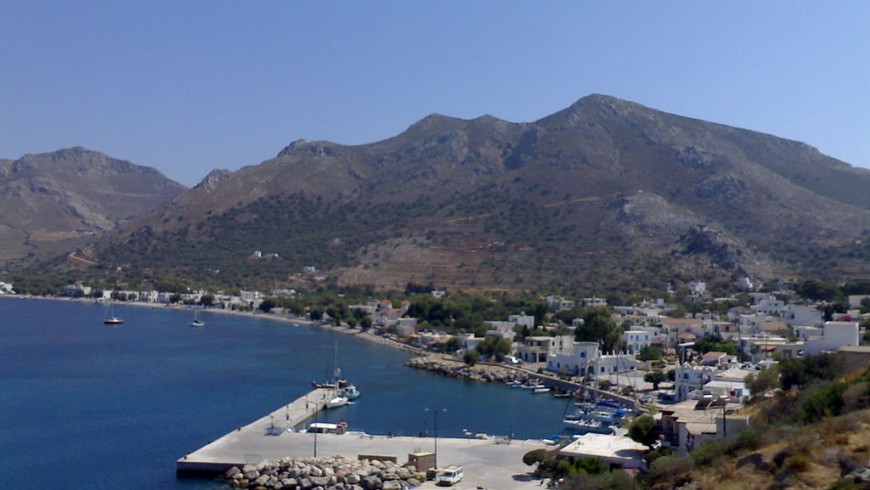 Cover image: Tilos island (Eristos beach), Photo by Athanasia Pastrikou, via Wikimedia.