Standing at the end of the pier, waiting for the catamaran to sail, you say farewell to Molat which left you with unique emotions and vivid memories. Immersed in your daily life and in the intense rhythms of the city….you take a look at your holiday photos … And you wonder how would it be like to stay on the island?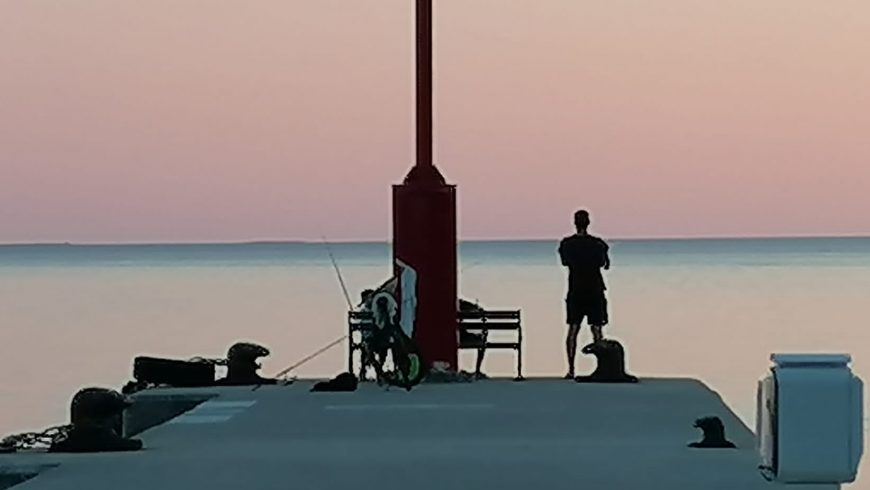 Most travelers probably never heard of island Molat
With some people wanting to see the UNESCO heritage sites of Croatia, and others concentrating on the world-famous islands of  Hvar, Brač, and Korčula, a lot of the Croatian islands get overlooked. Molat is one of those islands.
Photo: croatia.hr
Photo: croatia.hr
Croatia's best kept secrets
Situated on the northern part of the Archipelago of Zadar, between the Sea of Vir and the open sea of the Adriatic, Molat is one of the incredibly photogenic small Croatian islands. With a total size of around 23 km2, it is 9 km long and up to 3 km wide. Molat island hasn't been discovered by the mass visitors and has managed to keep its unspoiled charm!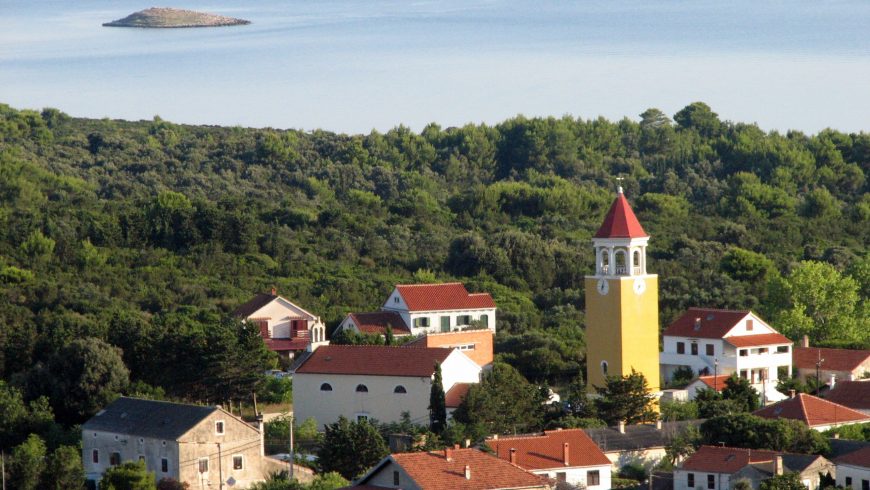 I think this is a good thing. It means that it has retained its authenticity, and all those things that make a secret Croatian island authentic – open-hearted locals, amazing food, iconic beaches, clear blue waters, and peace and quiet.
Who is island Molat for?

If your ideal Croatian island is heavy on the party scene, stick to Pag and Hvar. If you perceive luxury only in the latest fashion items and cozy lifestyle, stick to Dubrovnik and Split. 
Molat is ideal for conscious travelers who want to re-connect with themselves, with a deep respect for nature and the local community around them. This island is one of the last hidden gems, yet untouched by the large hotels and apartment resorts, therefore it should be enjoyed peacefully and respectfully.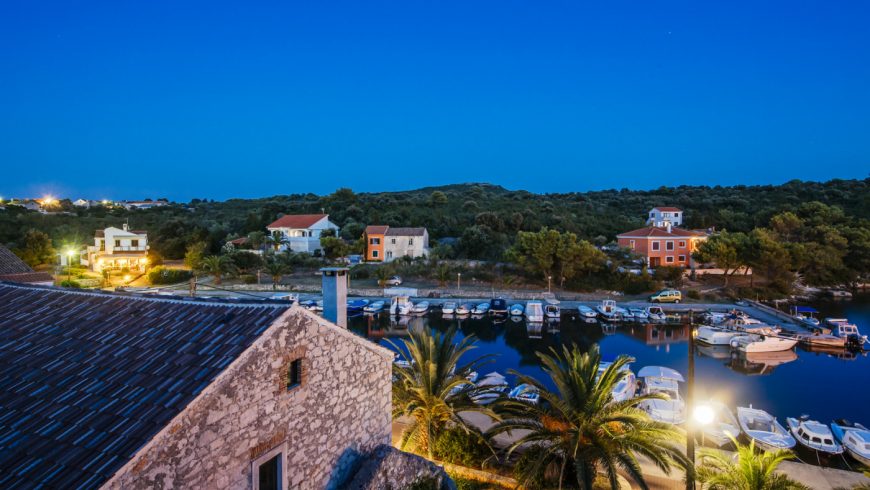 Boasting a raw natural landscape, overgrown with maquis and pine forests, Molat is the best destination for private holidays, away from the hustle and the bustle. The calm atmosphere and slow pace of life make this island a remote paradise. There are only 3 settlements on the island: Molat, Brgulje, and Zapuntel and all of them have ports.
Secluded beaches and abundance of privacy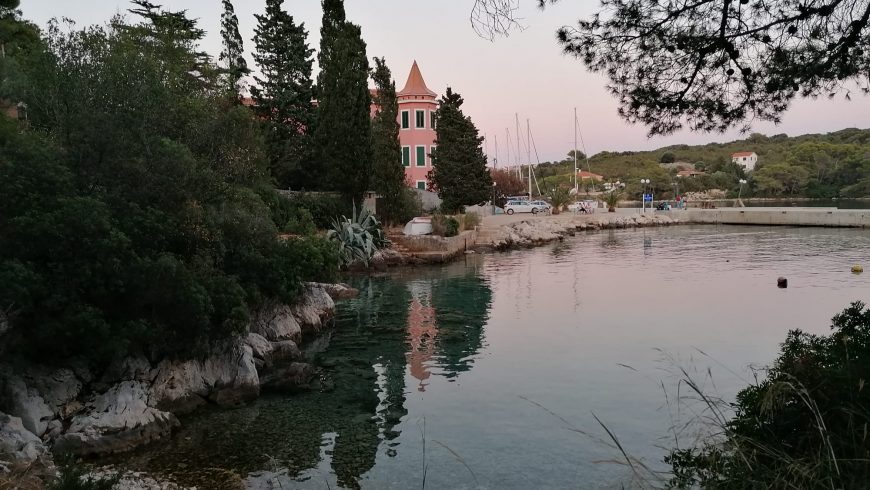 Molat beaches are secluded and have the characteristic crystal clear turquoise waters. They keep their natural charm and can be reached on foot. That's why Molat is considered a great destination for those seeking hiking treks with a taste of Mediterranean vegetation and island hopping, thanks to its proximity to the Ist and Dugi Otok. Spend the day exploring the pretty coastline by kayak.  The many bays are also a frequent destination for boaters and sailors.
How to reach island Molat?
Island Molat is connected to Zadar on the mainland year-round with a catamaran and a car ferry route, both operate daily except for on a few public holidays. The sailing time with a catamaran from Zadar to Molat is only 50 minutes.
Life on the island Molat has its own flow…

Approximately 35 islanders live on Molat all year round, while during the summer this number reaches up to 1000 people. Islanders are patient, kind, and welcoming indulged in their everyday activities of tourism, fishing, and very little farming.
Island life is a simple life and you will have to be satisfied with the essentials. You can find a tavern, a pizzeria, and a greengrocer in the port. Up in the village, there is a market and bakery.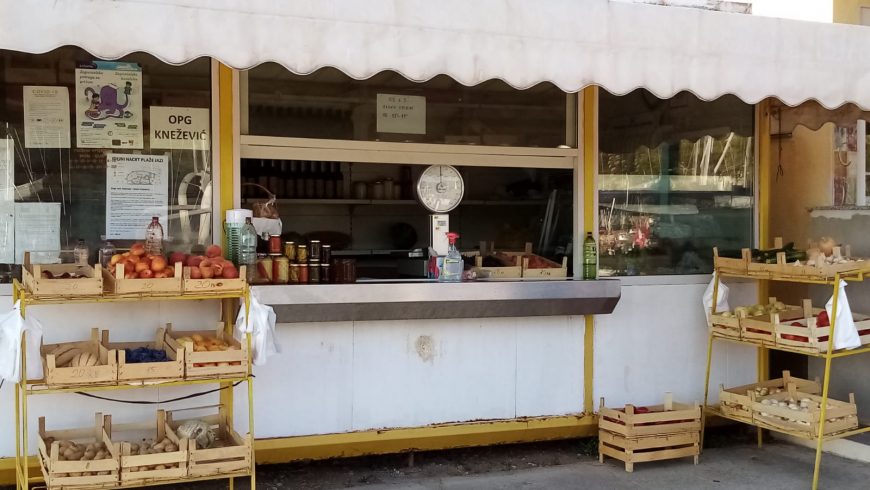 At the bakery and you will have to book your pastry one day in advance, to avoid the disappointments of empty shelves.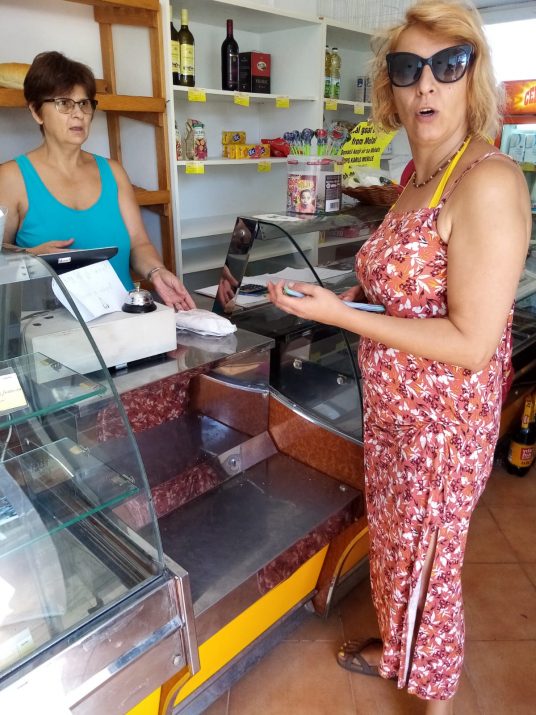 Eco-friendly activities to transform your life
The first thing you will learn once you get to the island is to slow down and to be more present. If you are tired, over-stressed from work, or dealing with some kind of illness, an island retreat with technology detox time could be beneficial for you. You can also embark on a solo retreat if you need some quality time alone.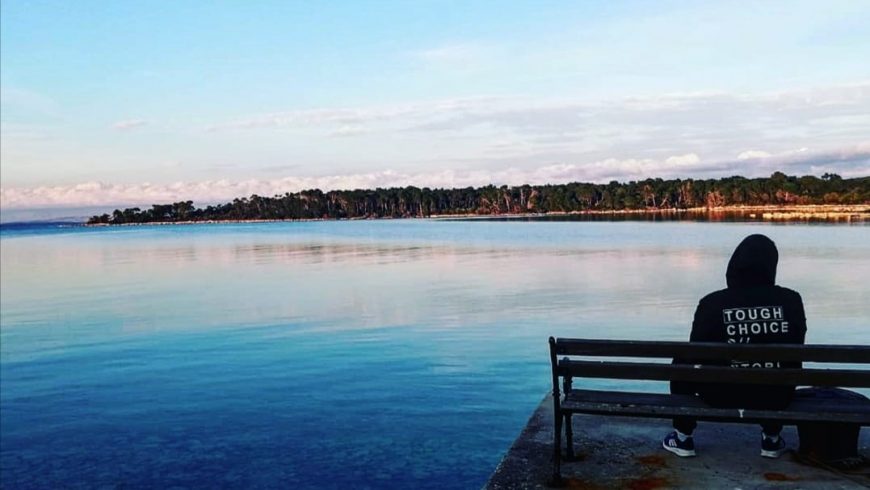 Lots of sleep, vibrant nature, sea, and fresh air will help you to ground, heal and balance your energy levels. You can take time for meditation and self-reflection at some of the most beautiful beaches, such as Jazi beach and scenic spots, or simply enjoy the moments.
Walking or cycling on Molat island is one of the healthiest ways to get around, as vehicles there are very few. When the temperatures are pleasant, walking from one beach to the other and strolling in the village is very enjoyable.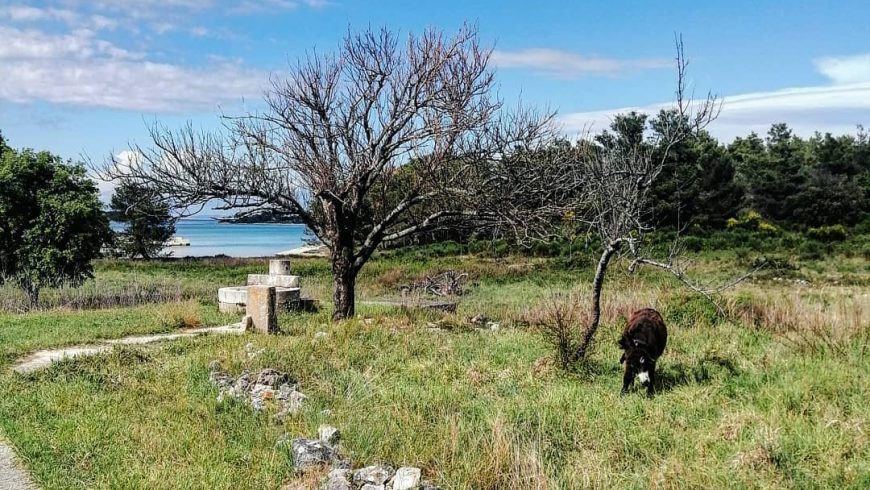 Experience the island ritual of picking up fresh fish from fishermen and small talk with the locals.  By enjoying traditional Mediterranean cuisine which is considered as healthy nutrition, you will get in shape and feel amazingly fit and healthy. You can also pick wild herbs and use them as natural remedies.
Photo by Stipe Surac on Zadar Tourism Board

Molat is an island of dark sky and bright stars. Stargazing nights with your friends and loved ones will help you to put more time and effort into quality relationships.  After some time you will start to feel a deeper connection with the island and the local community. Leave a positive impact and make a contribution in your own way.
Sustainable lifestyle opportunity for remote workers
Molat island can be a lonely place outside the summer season unless you get deeply into your art or meditation.  However, if you work remotely, or really need to finish that project, write that book that you have been procrastinating for so long, or need a place to focus on, Molat can be a great place to stay longer than just in summer.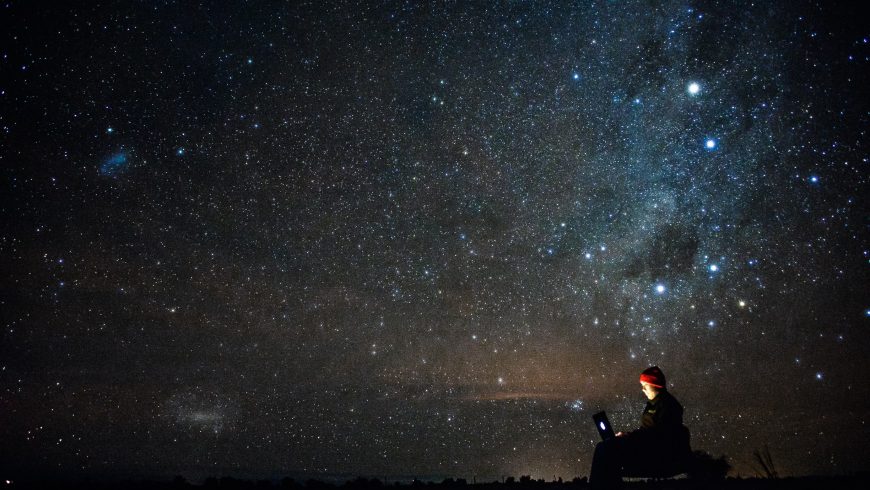 Here you can truly work without distractions, breathe, go on long daily walks, reflect, and count your blessings while so much of the world has been plunged into difficulties.
Lessons to be learned from the history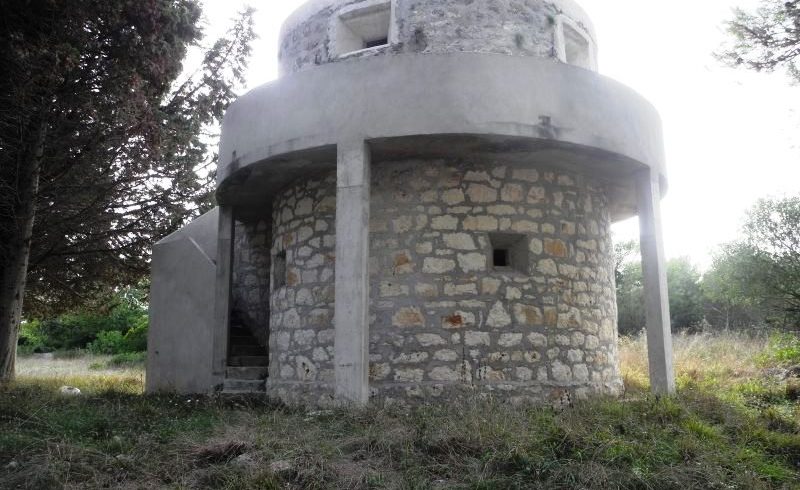 During the Second World War in 1942, the Molat concentration camps in the bay of Jazi were established by Italian fascists to imprison people they perceived as a political threat. The prisoners were mostly women, children, and elderly people – family and relatives of anti-fascists) from the surrounding islands.
Photo by: Nives Rogoznica

Today, the remains of this dark history are still visible, even though the Jazi bay became very popular among the tourists due to its sandy beach. However, it's important to nurture deep respect towards the victims and learn a lesson, not to repeat the history. Especially in these challenging pandemic times, when people are becoming more and more polarized.
"Planting the seeds" for a brighter future
There's a famous quote saying that "A smart person learns from their mistakes. A wise person learns from others' mistakes. "  Because nature on island Molat remained preserved there is a great need to spread the word about sustainable tourism. The Association Eko Zadar together with Ecobnb is working intensely to educate the locals about the best practice examples to preserve this island for future generations.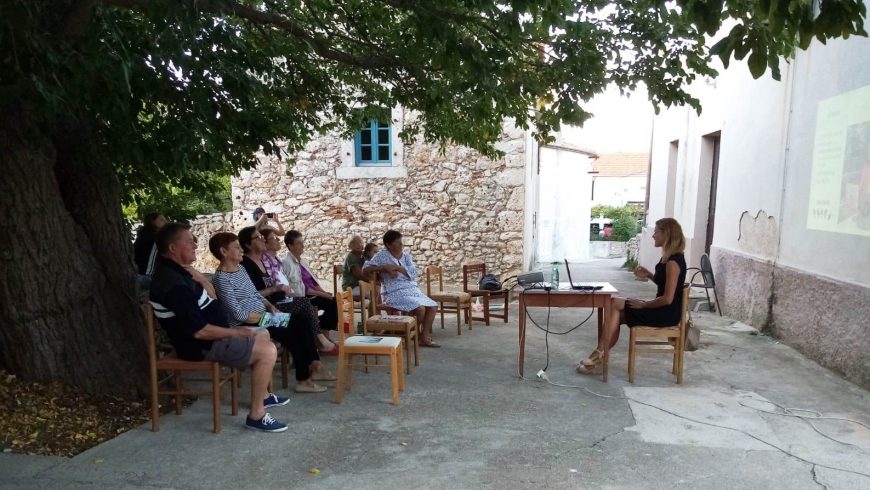 Cover photo by Stipe Surac