Eco-friendly products have been gaining popularity in the past few years as people have become more aware of the importance of living a sustainable life. It has been reported that around 48% of consumers are ready to switch to environmentally friendly habits to save the earth. With a variety of eco-friendly products available in the market today, do you know you can purchase an eco-friendly mattress as well?
When designing your bedroom, your sanctuary, you must consider choosing an eco-friendly mattress. These mattresses are comfortable, organic, affordable, and less toxic compared to traditional mattresses.
It is a great way to decrease your carbon footprint on the earth which can improve the quality of your life. You can also make your bedroom eco-friendly which can help you conserve the environment even more.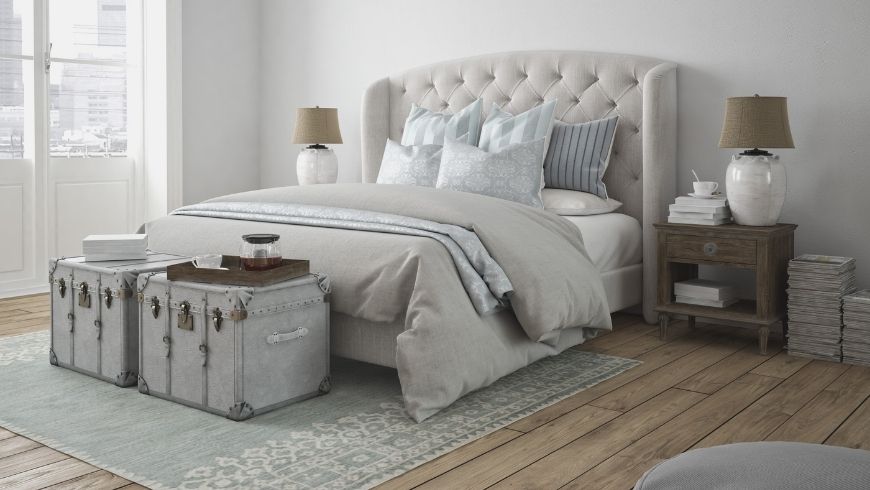 Why Eco-friendly Mattress?
An eco-friendly mattress is made from natural and sustainable resources that contain little to no chemicals. Often called Green mattresses, they offer a number of health benefits that can improve your sleep quality at night.
Knowing which mattresses are eco-friendly can be difficult especially if you are buying them for the first time. Ecoy is one eco-friendly brand that produces bamboo products that are of high quality and sustainability.
Here are some environmentally friendly materials you can choose from:
Home use Memory Foam
Bamboo
Natural Latex
Organic Cotton
Natural Wool
Keep in mind that most people are unaware of the advantages of using eco-friendly mattresses. Most traditional mattresses contain petrochemicals that can be harmful to your body.
6 Benefits of Using an Eco-Friendly Mattress in Your Bedroom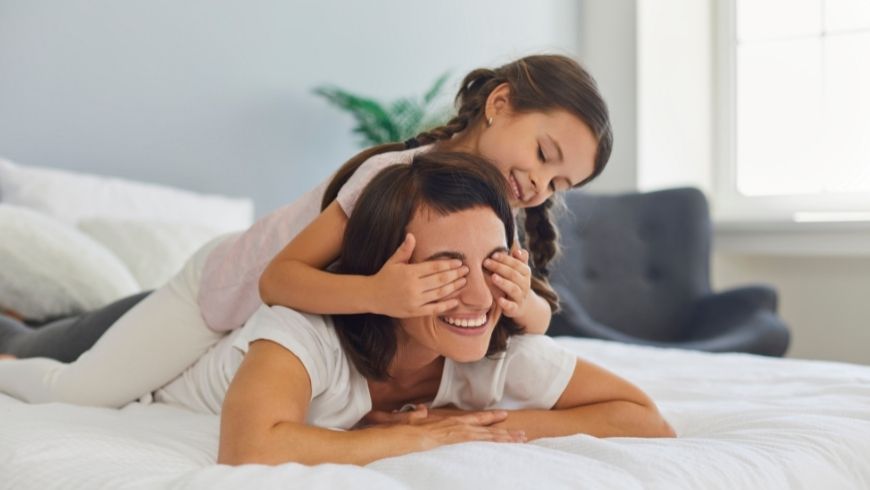 1. Conserves the environment
One of the biggest reasons why you must opt for an eco-friendly mattress is that it does not harm the environment. The materials used to create these types of mattresses are organic and earth-friendly which reduces stress on the environment.
Another great benefit in using these mattresses is that they are biodegradable and sustainable which means they will not disrupt the natural environment. Right from the creation of these materials to the manufacturing process, eco-friendly mattresses protect the earth from harmful wastes.
2. Hypoallergenic Materials
You may have noticed that sometimes when you sleep on a regular mattress, you may have experienced itching, allergies, or even sores. Most of them are packed with chemicals that can cause even more irritation and discomfort while you sleep.
The best solution to this problem is eco-friendly mattresses as they are made from hypoallergenic materials. These materials do not cause any rashes or allergies that's why it is a great option for people who have allergies or breathing difficulties.
3. Little to No Toxic
As we learned above, traditional mattresses are packed with chemicals that are harmful to your body. It can affect your skin and your health causing allergic reactions, sneezing, runny nose, headaches, and so much more. Organic mattresses contain little to no chemicals which reduces health risks drastically and protects your family.
Some of the chemicals used in conventional mattresses are formaldehyde, mercury, Volatile Organic compounds (VOCs), etc. These are extremely harmful to the environment and can cause serious health problems, especially those who have respiratory problems.
4. Naturally Fire Retardent
Since 2007, it has been mandatory for manufacturers to be fire retardant as a federal safety standard. While these chemicals protect you from fire, they can be toxic and can cause health risks. Eco-friendly mattressses are made with materials that are naturally fire retardant.
This means that these mattresses are chemical free or contain very little chemicals. Just by knowing that your mattress is chemical free can improve the quality of life and help you get a good night's sleep.
5. Free of Dust, mold, and mildew
Dust, mold, mildew are the most common reasons why people get skin irritation, rashes and so on. Regular mattresses are more sweat absorbent which becomes a great breeding ground for fungus, mildew and molds. This also becomes a play for mites and bed bugs to live in which can skin problems.
Eco-friendly mattresses are dense and thick compared to conventional mattresses. That's why it becomes harder for germs, bacteria, molds, and mildew to dwell on the mattress. Because these sustainable mattresses retain moisture, it keeps the mattress dry, cool and moisture free.
6. Regulate body temperature
Considering the amount of time a person spends sleeping in life, due to different climate conditions we sweat while sleeping. So when we sweat, regular mattresses retain your body heat which makes it uncomfortable when you sleep. The temperature of the environment can influence your sleep quality which makes it difficult to sleep.
When you switch to eco-friendly mattress, natural material such as wool, cotton or bamboo are dense which keep help regulate your body temperature by absorbing moisture. These natural temperature regulators keep you cool during the summers and warm during winters.
Final Thoughts
Choosing an eco-friendly mattress is a great solution for you and your family. If you are still confused these aforementioned benefits should help you make an informed decision.
Just like any other product, you must do your research before buying any kind eco-friendly mattress. These mattresses are durable, comfortable, less toxic and above all, it is environmentally friendly.
If you are interested in a sustainable living, don't just stop in designing your eco-friendly bedroom but you can also consider making your residence eco-friendly or even make your garden more environmentally friendly.