As more companies are turning towards eco-conscious methods of production, there's a higher demand for sustainably-sourced materials. According to CGS's 2019 Retail and Sustainability Survey, out of 1,000 individuals between the ages of 18 to 65 and over, over two-thirds check the packaging to see if products are from sustainable sources, and about a third claim they prefer to pay more for products from socially-responsible companies.
What are Sustainably-Sourced Materials?
Sustainably-sourced materials are grown and harvested without the use of pesticides or chemical fertilizers to better conserve soil fertility and produce a greener, safer product. For those looking to switch up their bedroom for a fresher style, choosing environmentally-friendly materials can result in a greener, cleaner living space.
Start from the ground up: Flooring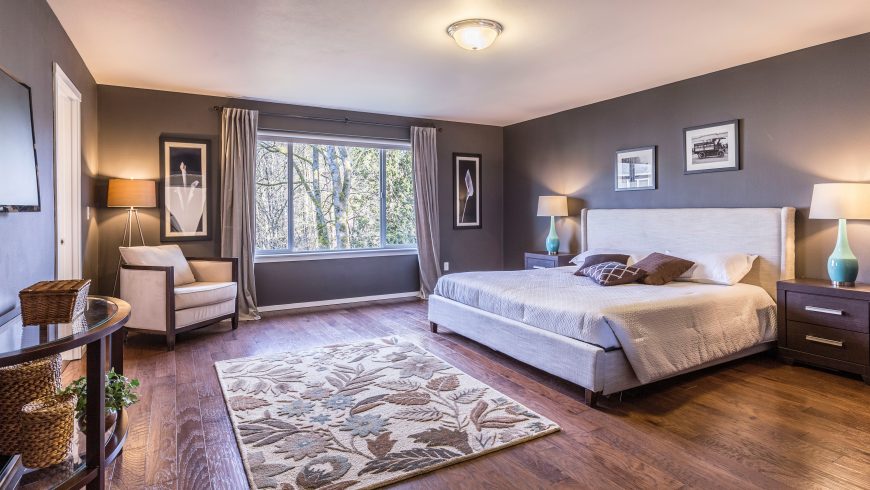 Wood, carpet, and tile are just a few flooring options available for any type of living space. Many don't realize that eco-friendly flooring options are also available and more cost-effective. Some eco-friendly materials include cork, bamboo, glass tiles, concrete, rubber, wool, recycled plastic, and other, less-known materials like cotton, jute, and sisal.
Cork
Cork is made from the shaving off of tree bark— cork flooring doesn't require the chopping down of whole trees. Cork is easy to maintain and is antimicrobial and fire-resistant. It's available in several colors and stains to match any design layout. Its durable material can last up to 30 years if properly taken care of.
Bamboo
Bamboo is similar to hardwood flooring but less expensive and more eco-friendly. Unlike hardwood, bamboo grows faster— bamboo reaches full maturity within 5 years, while it takes at least 20 years for trees. Plus, bamboo stalks are simply cut a few inches above the ground before they begin to regrow. Trees are completely removed once chopped down, then replanted.
Bamboo flooring is easy to install and maintain, and it can be customized into several colors and grains.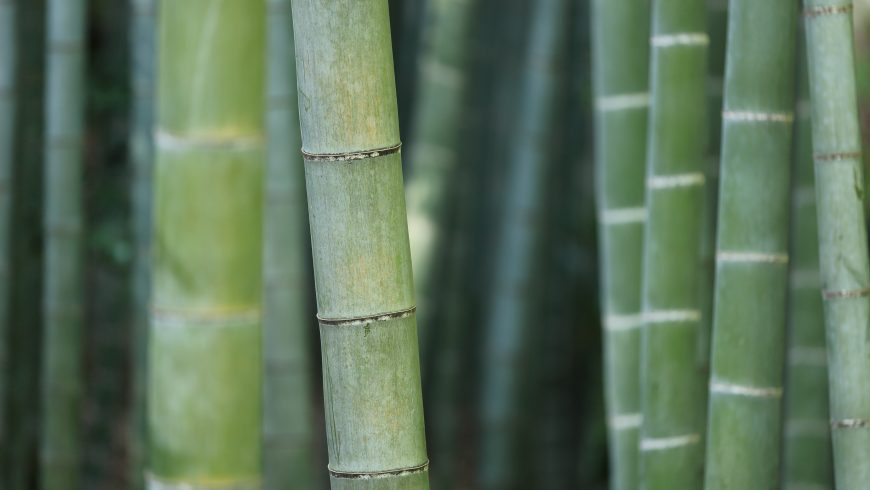 Glass Tiles
Glass tiles are made from recycled bottles, easy to care for, and comes in a variety of colors and patterns. Unlike other flooring options, glass tiles don't absorb moisture, minimizing mildew or mold in humid or damp environments. Plus, glass tiles reflect light instead of absorbing it like ceramic tiles, brightening a dark room.
Concrete
Concrete floors are usually polished to a bright sheen and can also be tinted to alter the color to match the surrounding living space. Concrete flooring can be inlaid with other materials to create designs or effects on the surface too. It's easy to care for and gives off an industrial look.
Rubber
Rubber flooring is relatively new to bedrooms— traditionally, it was mostly used as a flooring option for the garage. Rubber flooring is created from recycled tires and is water-resistant. It comes in different colors and patterns and can last up to 20 years.
Wool
Wool carpeting comes from natural sources and can be dyed any color. Wool carpeting is durable, with wool fibers that retain their original appearance over time.
Polyester Berber
Polyester Berber, or P.E.T., is a material made from recycled plastic that's been melted down and shredded into fibers. While it may not be as soft as other materials like cotton or wool, Polyester Berber lasts longer and is spill resistant. Polyester Berber is available in several colors and patterns.
Other Materials
Other eco-friendly flooring materials include cotton, jute, and sisal.
Cotton: less expensive option and a natural insulator to keep the bedroom warmer.
Jute: long vegetable fiber spun into coarse strands, normally for burlap fabric for rugs.
Sisal: a fiber extracted from the agave plant. Highly durable and most commonly used in high-foot traffic areas.
Furniture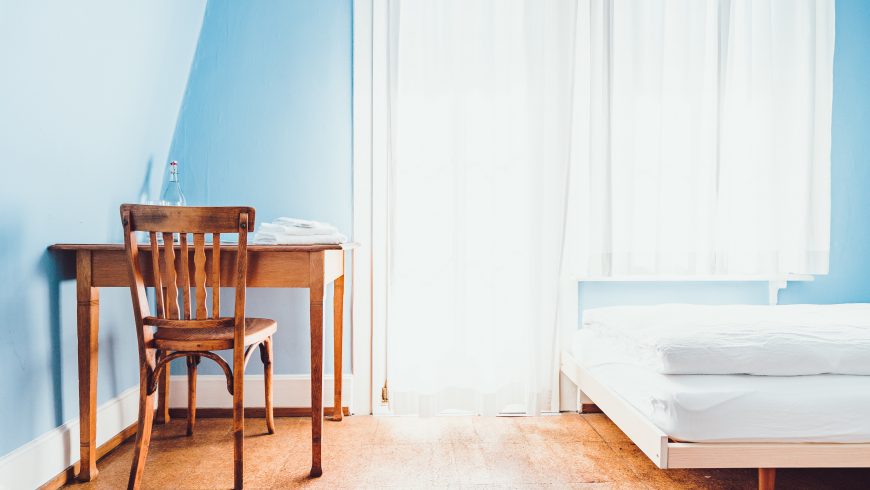 Choosing a material that's both green and high-quality doesn't have to be difficult when it comes to furniture. Wood and bamboo are two types of material that can be made into excellent bedroom furniture for an aesthetically-pleasing look with the durability to hold up over time.
Wood
Wood is a naturally renewable energy source with less environmental impact. Wood furniture is strong and durable— furniture that lasts longer means less energy and materials are spent for production of new furniture. Once wood furniture finally wears out, it's easily recyclable, resulting in a low carbon footprint and saving more trees.
Wood naturally absorbs carbon dioxide for a cleaner atmosphere, plus it retains more heat— 7 times more heat than ceramic tiles, with less energy spent to keep the bedroom warm.
Bamboo
As previously stated, bamboo reaches full maturity within 5 years and grows faster than hardwood. The strong, durable material of bamboo also produces more oxygen while removing carbon dioxide at the same time. Bamboo is available in a variety of styles and finishes to match any decor.
Lighting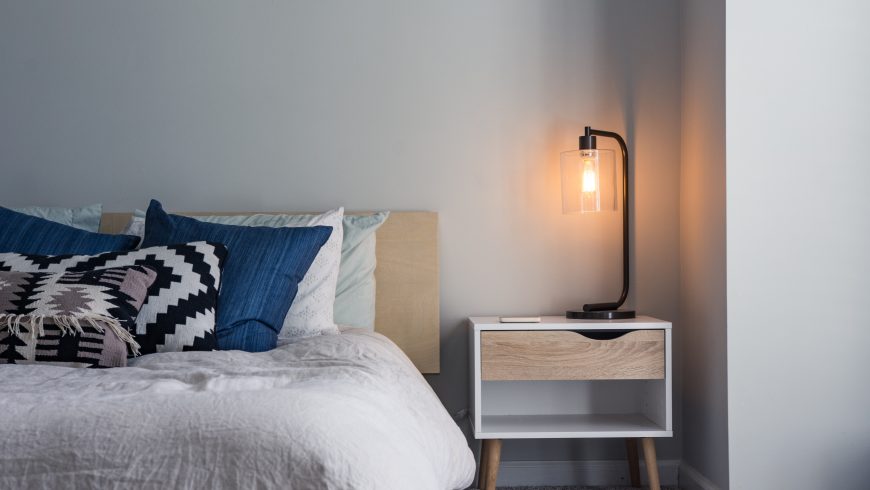 Save less energy and keep your electricity bills low by switching from traditional light bulbs to eco-friendly lighting.
LED
LED, or Light-Emitting Diodes use about 75% less energy than traditional light bulbs, and more energy efficient than CFL light bulbs. They also last longer than traditional light bulbs and reduce carbon dioxide emissions.
CFL
CFL, or Compact Fluorescent Lamp use between 25% to 35% less energy than traditional light bulbs. They provide high-quality light without the heat of an incandescent light bulb and last 10 times longer.
Finding the Best Eco-Friendly Mattress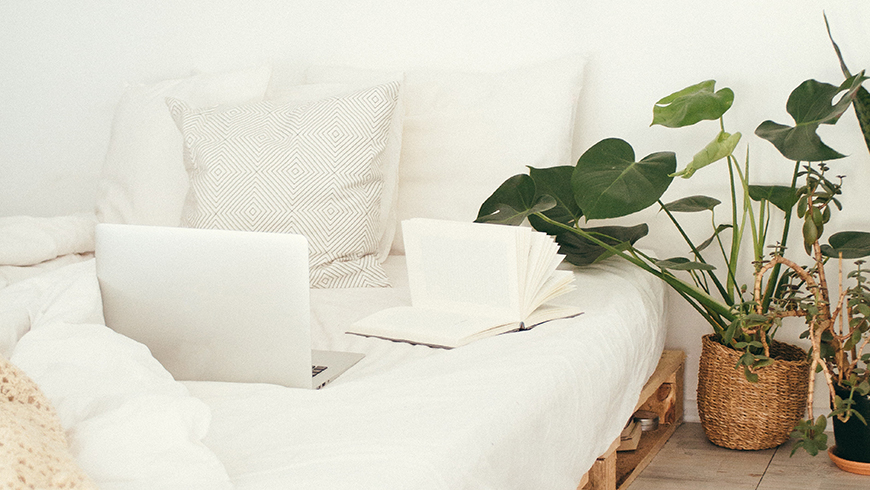 The mattress is the focal point to any bedroom, so naturally, when turning towards eco-friendly materials, start with the mattress. Most of the best mattress brands are turning towards natural and organic materials like natural latex, organic fibers like wool and cotton, recycled steel coils, and plant-based memory foam. Always check for certifications, like GOTS, OEKO-Tex®, Greenguard, and CertiPUR-US® to ensure mattress materials are sustainably-sourced.
Make Sure Your Paint Isn't Toxic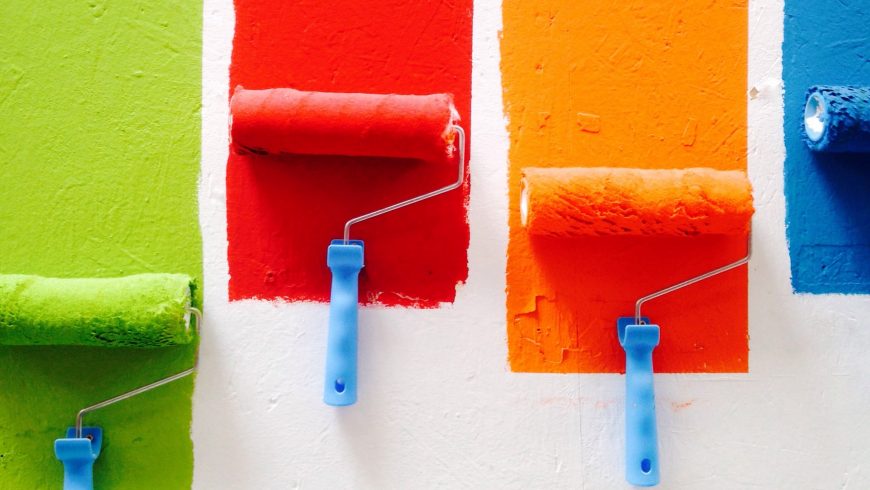 If you're considering repainting your bedroom, consider eco-friendly paint options. Normal paint contains VOCs, or Volatile Organic Compounds— toxic emissions from chemicals. Choosing other types of paint, like recycled paint or natural-base paint, can save you from the risks of VOCs.
Recycled Paint
Recycled paint comes from unused paint from previously bought paint cans. Several companies accept unused paint donations to be used again to prevent waste.
Natural-Base Paint
Natural-base paint produces little to no VOCs and is made using eco-friendly methods. Plus, this type of paint is just as effective as regular paint. Natural bases include plant oils, vegetable matter, clay, chalk, and even milk.
Linens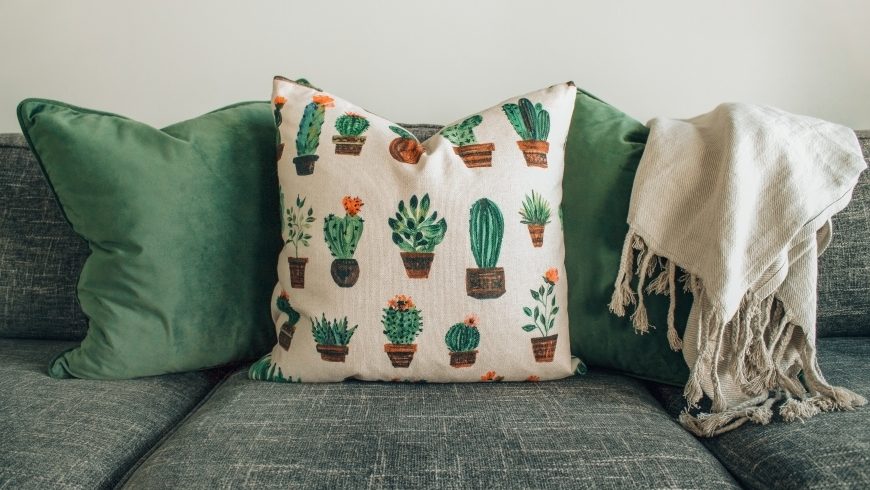 Finish your bedroom's look by choosing bedding like sheets, blankets, duvet covers or comforters made with natural fibers like cotton, wool, silk, and bamboo. Look for certifications like OEKO-Tex®, GOTS (Global Organic Textile Standard), and Green Business to verify sustainably-sourced materials.
Greener Bedroom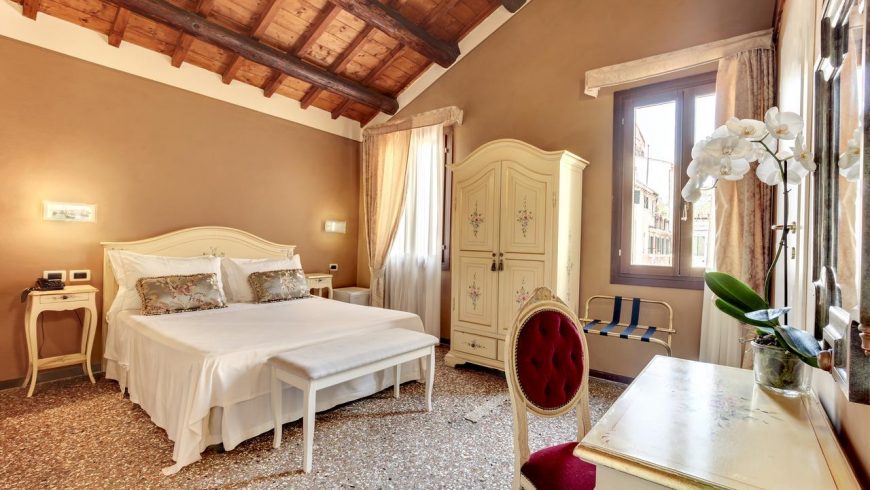 By making more eco-conscious decisions on the products you buy and the types of materials you use in your household, you can contribute to the environment and help preserve the natural world by choosing sustainably-sourced materials.