Plan your next green holiday in Montepulciano, and discover the beautiful hidden gems this medieval hill town has to offer.
Montepulciano is a medieval hill town in Southern Tuscany, in the province of Siena. It boasts amazing Renaissance palaces, ancient squares and vast natural panoramas all over the breathtaking Val d'Orcia.  In a nutshell, Montepulciano is the perfect place to plan your next green holiday. In fact, there is so much to see and do that you will simply be spoiled for choice!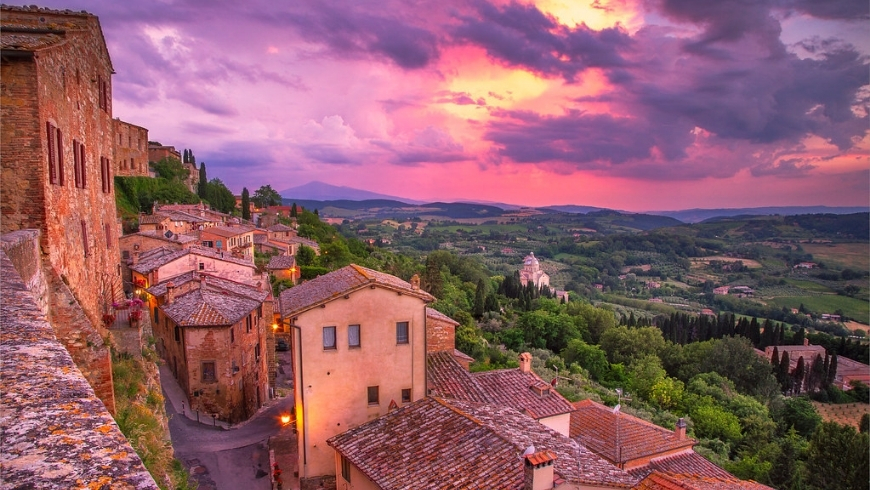 Keep reading: we have gathered the ultimate 5 tips for the best eco-friendly holiday Val d'Orcia!
1.Take a Stroll in the City Centre of Montepulciano and Enjoy the Beautiful Green Surroundings
First, Montepulciano is certainly famous for its Renaissance architectural beauties and fairy tale natural views. In fact, it was the perfect location for such movies as the romantic Under the Tuscan Sun and the fantasy New Moon.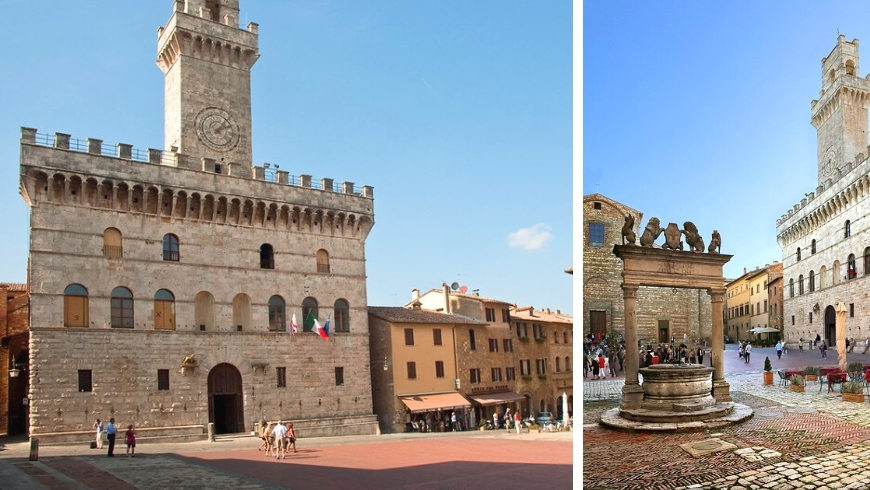 A walk through the heart of Montepulciano is simply the best and the most eco-friendly way to visit the town. In fact, you will witness many green areas as well as its stunning surrounding countryside covered in vineyards. Also, I'm sure you will find a great spot for the ultimate holiday picture to post on your feed: no filter needed!
Photo by Jacopo via Flickr
Photo via Wikimedia
Start by Piazza Grande and reach by foot the Civic Museum Pinacoteca Crociani and the Academy of Palazzo Ricci. Also, along the way, you will witness several architectural beauties and hidden corners that make this city simply unique. You will finally feel like one of the characters of the movies you have seen on screen!
2. Montepulciano Lake: the Perfect Place for Those Who Love Active and Outdoor Holidays
Then, if you are a fan of active and outdoor holidays plan a visit to Montepulciano Lake. In fact, while the lake itself is beautiful, it is also an amazing location to explore the surroundings. Because you will simply be immersed in the most authentic and unspoiled Tuscany.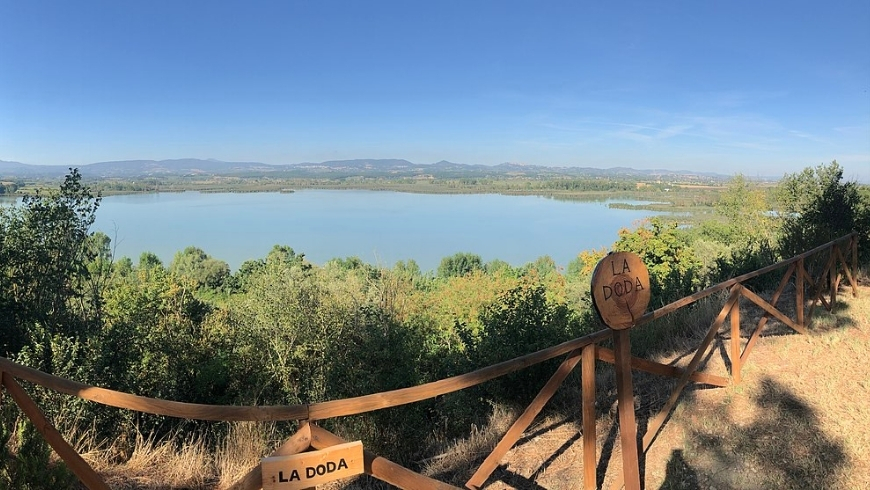 In fact, here you can just relax, stroll around, or even participate in such activities as trekking, bird watching, and mountain bike trails. There is also an eco-friendly boat for a boat trip on the lake. This is actually a true paradise for those who love nature trails and natural oases: and guess what? You will find it just outside the city centre!
3. Thermal Baths of Montepulciano: the Green Relax You are Looking For
In addition, Tuscany is rich in natural hot springs with sulphurous water, and Montepulciano is included. In fact, the thermal baths of Montepulciano are the perfect place to relax and take part in the many proposed wellness paths, massages, aromatherapy, and bathing in such unique locations as the  Moon Cave.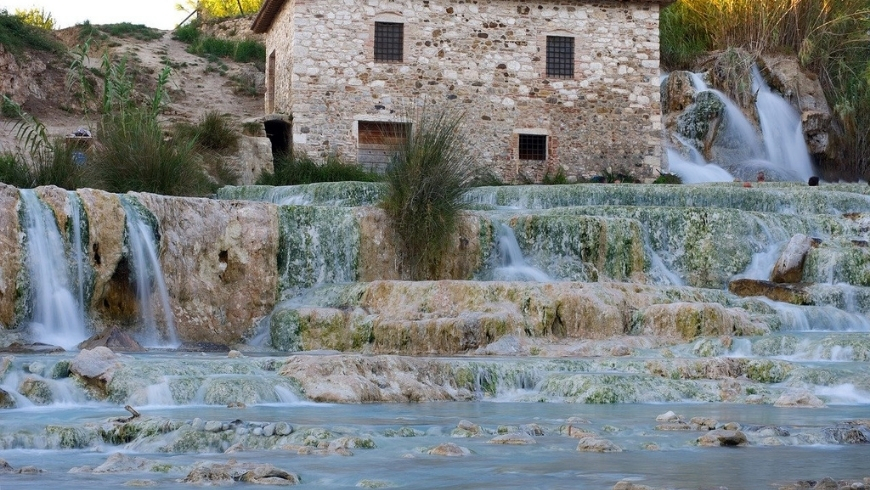 The presence of numerous minerals makes these waters particularly suitable for medical curative purposes. For example, they are perfect for the treatment of hearing, infections of the respiratory tract, for the well-being of the skin, and arthroheumatic and vascular disorders. Enjoy the many benefits thermal waters offer, for a truly green and energising experience in the heart of Montepulciano!
4. Montepulciano Wines and Gastronomy: Taste the Soul of Tuscany
Also, if you really want to experience Montepulciano like a local, sample the wines and traditional recipes the city is famous for.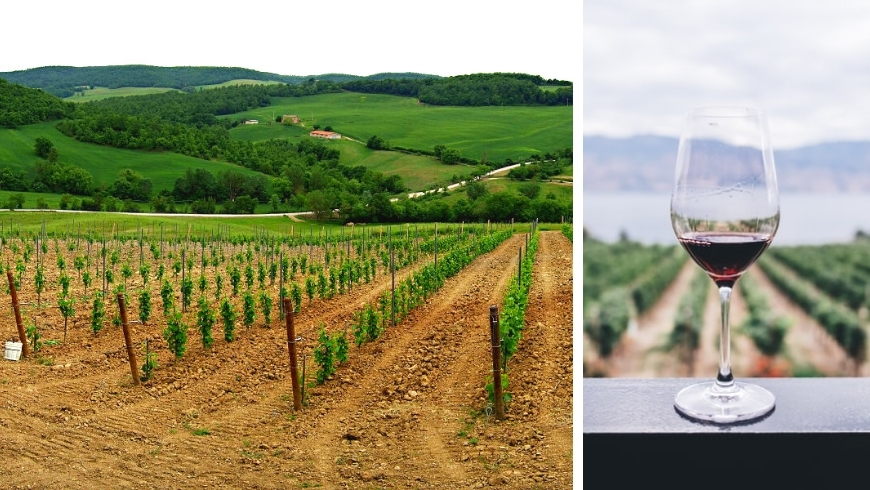 Try the wine Nobile di Montepulciano, the Rosso di Montepulciano and Vin Santo. Make sure you visit local wine farms and vineyards to truly understand how locally-produced wines represent the perfect balance of taste, colour and Tuscan scents.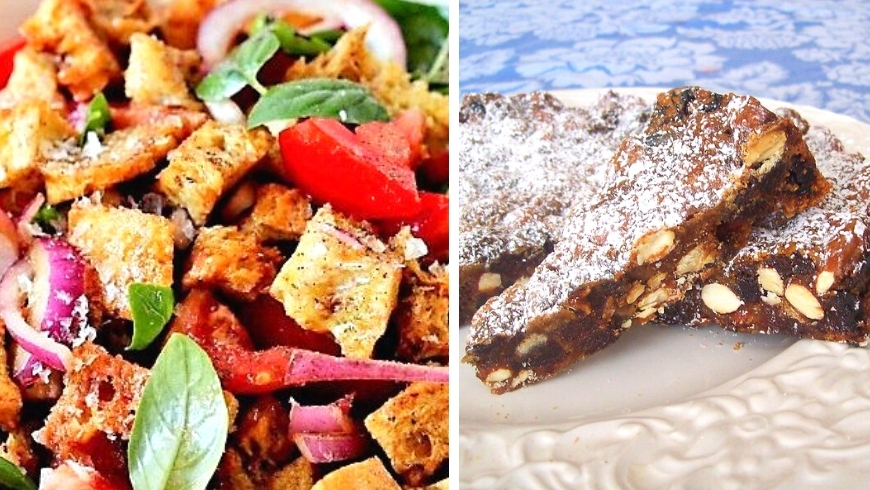 In addition, some of the most traditional recipes are 'Panzanella' and 'Panforte'. The former is a typical Tuscan chopped salad of soaked stale bread, fresh tomatoes, onions, extra virgin oil and basil. While the latter is a traditional chewy Tuscan dessert containing fruits and nuts.
5. Sleep Green in Montepulciano: Choose Fattoria San Martino
Last but not least, if you are looking for the perfect green accommodation in Montepulciano, choose the eco-friendly Fattoria San Martino. It is a beautiful farm where natural and sensory experiences will make your stay in Tuscany really unique. This is not only a luxury stay in the heart of Tuscany: it is also the perfect place for the ultimate slow and sustainable holiday. Moreover, it is located in a renovated Tuscan Villa of 700, on the top of a private hill surrounded by Val di Chiana.
You will also find a 100% vegetarian/vegan restaurant, with the freshest, km0 products. Food is locally sourced, organic and homemade.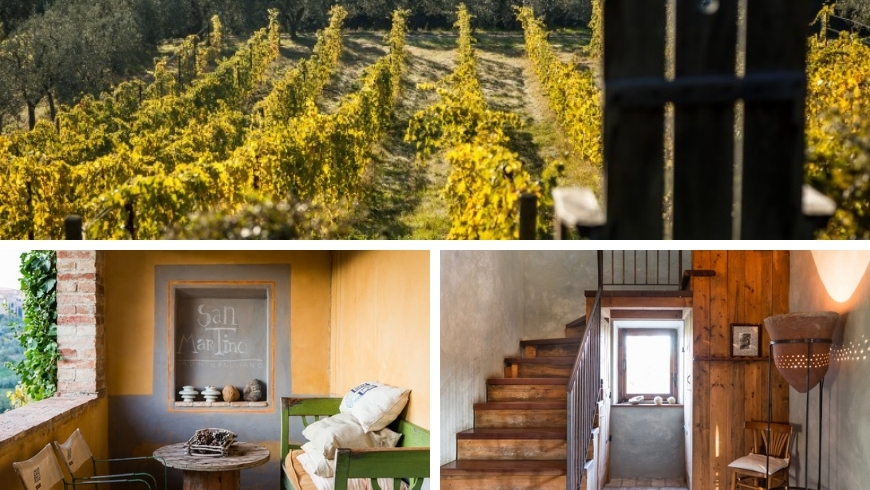 Have you ever been to Montepulciano? Follow this list for the ultimate green holiday in one of the most beautiful areas of Val d'Orcia. And choose among the huge variety of places to see and things to do for a truly unique experience.
Featured image via Wikimedia