From living in a royal palace, to experience a train journey. From exploring a natural park on a boat, to eating Langar at Golden temple, or celebrating an Indian festival… find out the best must-do experiences in India!
India is so diverse that you can get a glimpse of the whole world in one country. Each of the 28 states and 8 Union Territories has its unique culture, cuisine, language, festivals, dressing, art, folk dance & music. Apart from watching the Taj Mahal, there are many unknown experiences which one must try during their trip to India. 
1. The Himalayan Mountain Peaks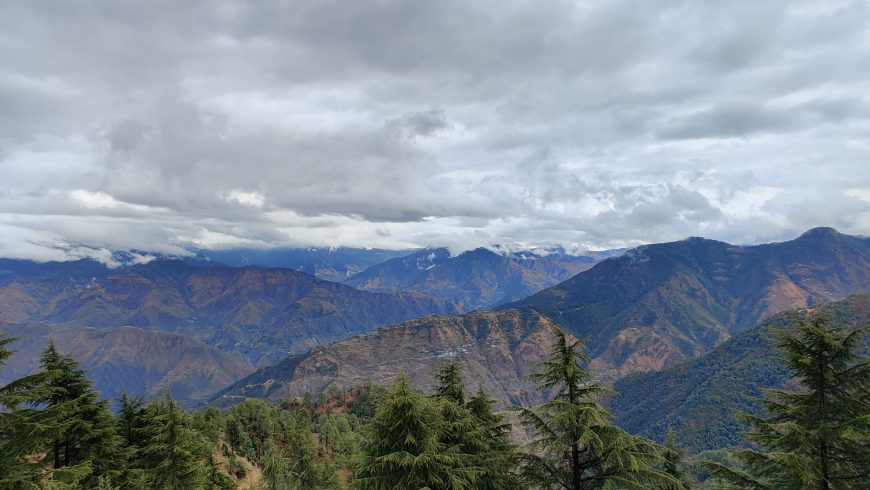 The Himalayan mountain peaks are the youngest range of mountains in the entire world. The beauty of the white peaks is very soothing to the eyes and the spiritual vibrations that you receive while living near to them are incomparable. So make sure, you add a destination of the Himalayan mountains in your itinerary. Some of the best locations are Manali, Dharamshala, Kausani, Sitlakhet, and many others. 
2. Jungle Safari in a National Park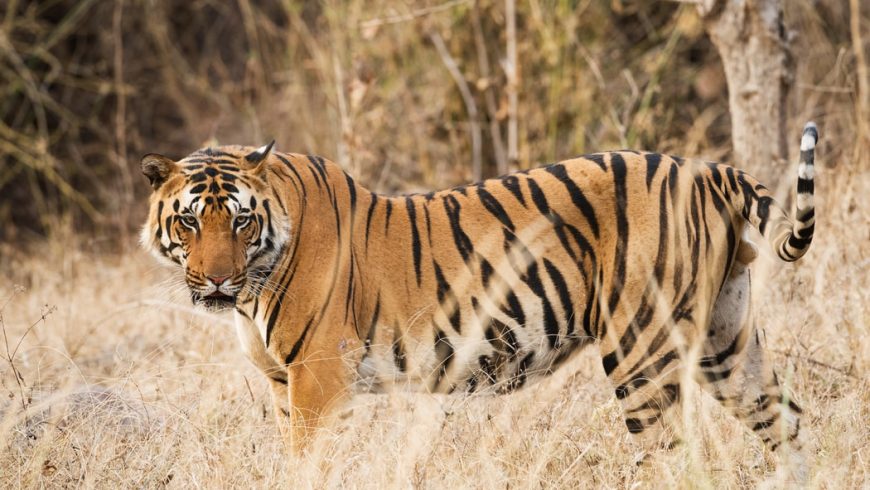 The diverse landscape of India is home to Tiger, Leopard, Elephant, Bears, 91000 species of animals, and 1200 species of birds. The flora is equally mesmerising. So, during your trip to India, do include a visit to one of the 101 National Parks and go for the Jeep Safari. The chances of sighting the animals could be low but the fun of seeing the forest beauty is immense.
Jim Corbett National Park, Kanha National Park, Sunderban National Park are some of the most visited ones. The safari at Sunderbans National Park is special because it happens in the boat. Even, night boat safari takes place to see the Royal Bengal Tigers.
3. Live in a Royal Palace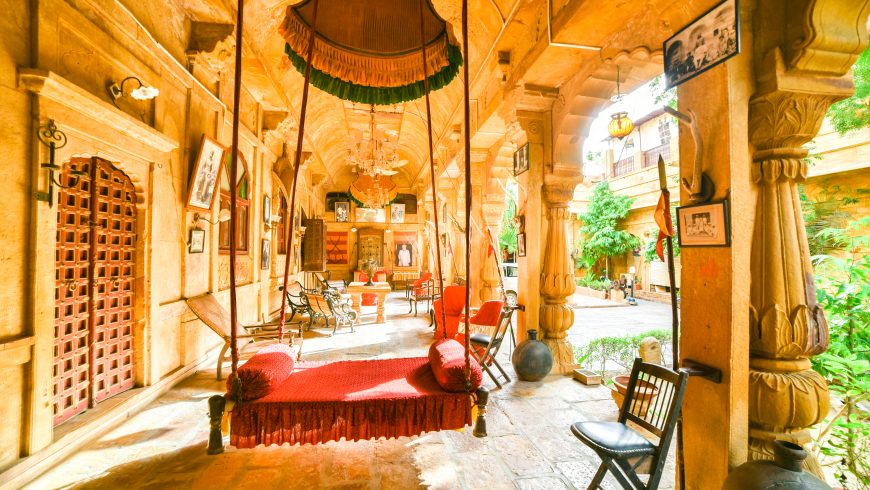 India, particularly the state of Rajasthan has many royal palaces that have now been converted to heritage hotels. But, the services and hospitality are still similar to that of the Royal family. The reason being, the Royal family still resides in one section of the palace and the remaining part is open for the guests as a hotel.
When you stay in a heritage property like this, you get a very different treatment. The interior, decor, furniture everything is antique and classy. You are very well pampered. When you are in India, do remember to stay in one of these heritage hotels especially in the state of Rajasthan or Gujarat, and experience the hospitality of the erstwhile kings and queens!
4. The Indian Train journey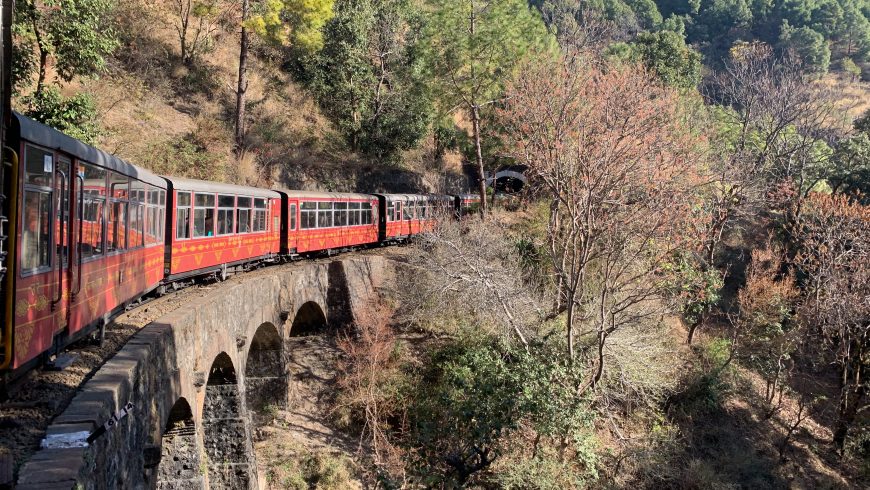 India has the largest network of trains and a lot of your travel can be comfortably done on these sleeper coaches. Train travel is at least four times more sustainable than flight. So, on your next Indian trip, experience the train journey with no inhibitions.
Indian train journeys are very unique. Co passengers involve in chit chat with each other, they discuss politics, make friends, many people even get food from their homes, so there is a picnic sort of on the train, then there are a lot of small sellers like tea, coffee, snacks, local food, etc.
The experiences cannot be defined in words, it can only be felt. Two Pro Tips, book your journey 10 days in advance as tickets may get fully booked. Second, if you are conscious about hygiene, book only AC 2 or AC 1 coaches. There are special trains that pass through extremely beautiful routes like the Toy Trains, Palace on Wheels is a moving luxury, you can even go for them.
5. Stay with an Indian family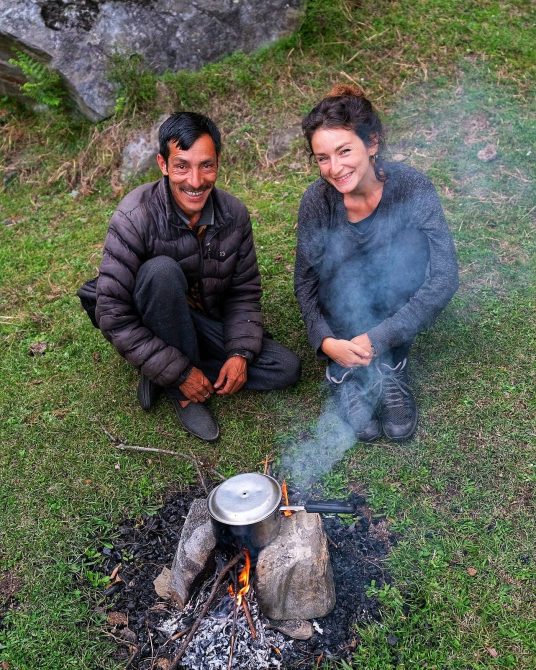 Indians strongly believe in the principles of "Athithi Dev Bhav" which means "Guests are equivalent to God". The hospitality provided by a typical Indian family is a memory to cherish. So, when you plan your vacation to India, do opt for a traditional homestay preferably in a village to experience the essence of "Athithi Dev Bhav".
6. Taste the Street Food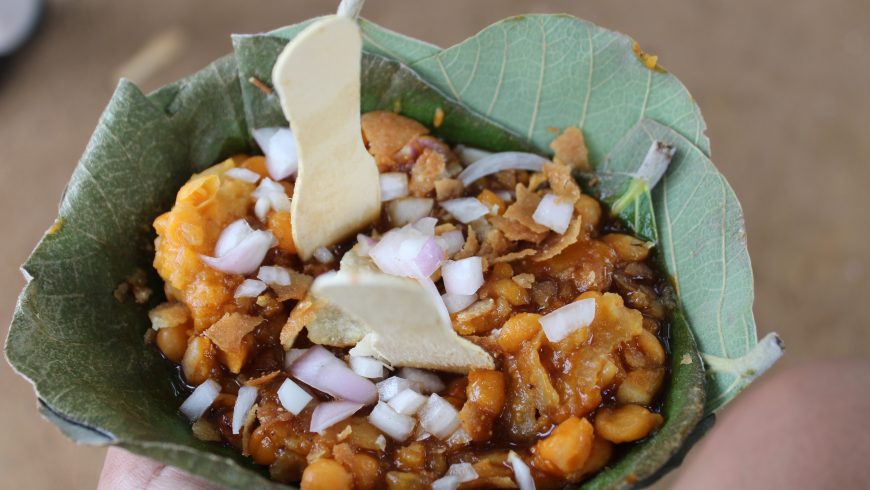 India is known for its unending variety of food especially vegetarian meals. For a foodie, the street food of India is a must-try. Every city, destination, and countryside has a different flavour and famous local food joints. So, when you are visiting India, find out about the local food joints or the popular street food near your destination and taste it. It could be a little spicy but no harm in experimenting a new flavour. In North India, Pani Puri, chaat, Kulfi, Jalebi are really good. In South India, try the street version of Dosa, Idli, Idiyappam.
7. Celebrate an Indian festival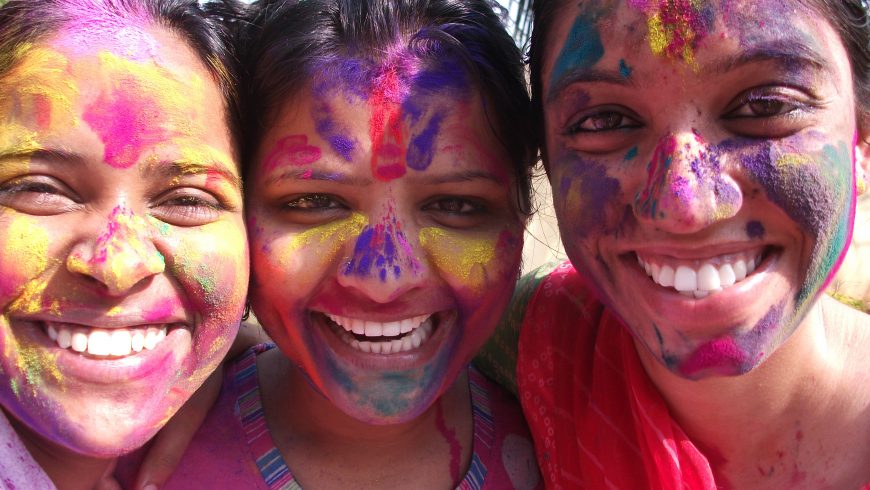 While planning your trip, select the dates in a manner that you get to participate in one of the Indian festivals. Some popular Indian festivals are Holi, Diwali, Onam, Bihu, Navratri, Dussehra, Ganpati utsav and many more. Each of them has a unique flavour and style of celebration. Find out more and choose the one you like the most.
8. Eat Langar at Golden temple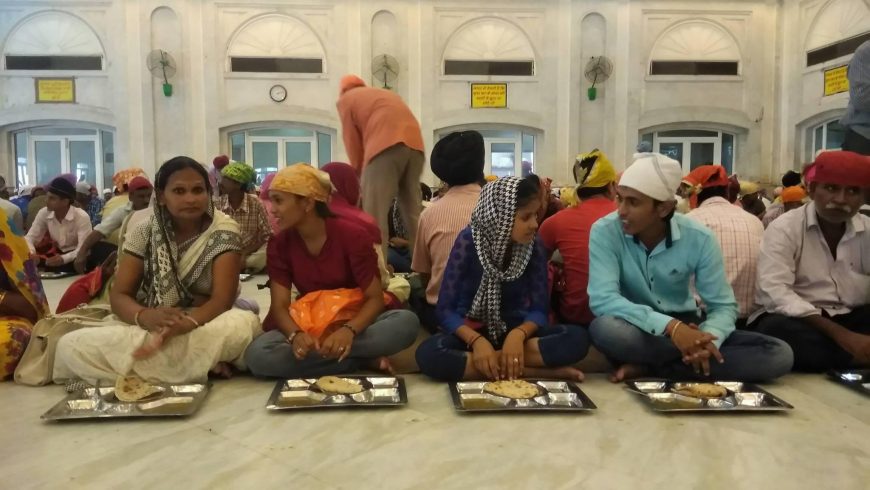 Golden Temple, Amritsar is the holiest Gurudwara and it is located in Northern India. India is known for its religion, spirituality, yoga & meditation. To receive a spiritual experience, visit the Golden temple or any of the Gurudwara and do eat the langar (prasad). Langar is a meal served to all the devotees free of cost and we have to eat it while sitting on the floor in a line. This is something unique which you will not find at any other place of worship. And, the taste of the food is unmatchable.
9. Buy an Indian saree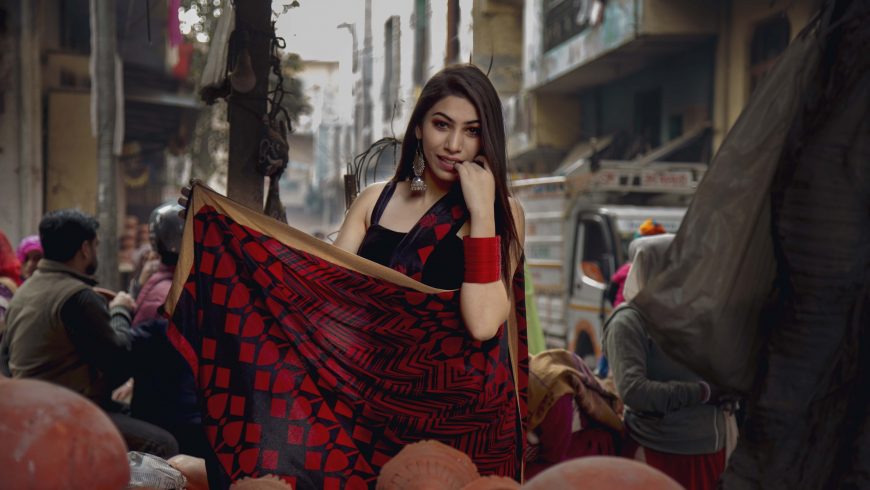 Saree is the traditional attire of India. Although, with globalization, people now wear all kinds of western and fusion dresses. But, even now, on special occasions and celebrations, Saree is preferred. Every state or region has a different kind of saree and a unique draping pattern. Typically, a saree is a 5-yard cloth that is draped in different styles. Before returning back from your trip to India, buy any handloom saree of your choice. There are many varieties of handloom sarees, some popular being Banarasi, Kanchivaram, Silk, Cotton, Crape, Kerala Kasavu sarees, and many more. For men, they can buy traditional silk or cotton Kurta, Pyjama. It can be wore on special occasions especially marriages and festivals.
10. Other Must-Do Experiences in India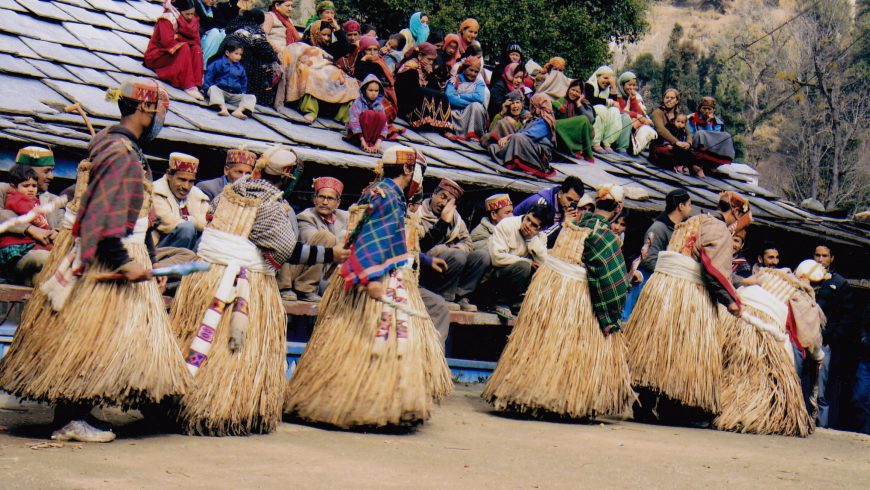 I would call this Miscellaneous section, as apart from the above 9 things, India has many more options. From learning Hindi, to watching folk dance & music, visiting the different temples, drinking a roadside chai (tea), going on off-roading, there are many many amazing experiences. So, Have a great trip to India and venture out on a full adventure!
Cover image: Tea Gardens, Munnar, Kerala, India. Photo by Vivek Kumar on Unsplash