Our journey discovering the world of sustainability today is bringing us far away: next stop, India! Find out 10 of the best eco-stays in the land of temples, of the River Gange, and of the hundreds of colors. But first, we should try to answer an important question. Which one? Keep reading to find it out!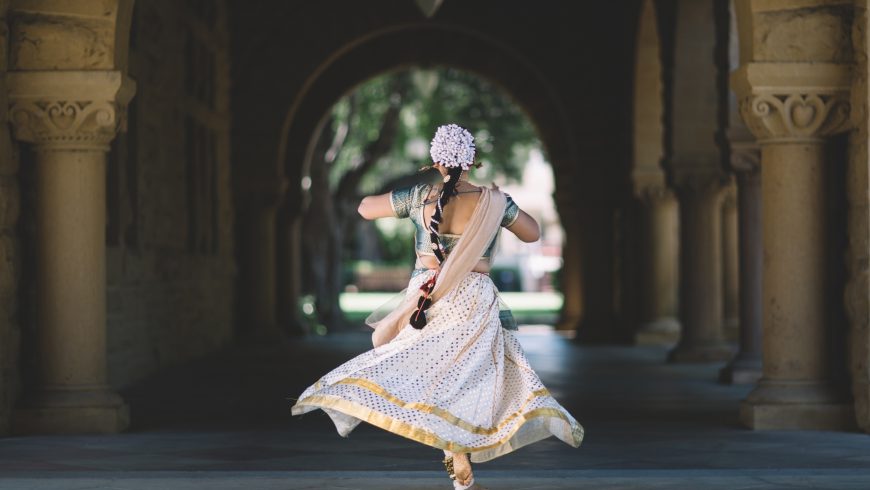 Eco-resorts, eco-stays, sustainable hospitalities, eco-friendly hotels… there are so many names! But have you ever wondered what should an eco-stay have to be defined as such?  Let's Ecoplore, one of the many Ecobnb's partners, which is based in India, decided to ask this question to its community. Here's what came out of it.
The eco stays property: it is of major importance that the land hasn't been taken from the local population to build some kind of hospitality structure. It often happens that rich people from other countries only decide to invest in such a business to make a lot of money. So this is why being sustainable means promoting those eco-stays owned by the local community living in the surroundings. This is very likely guaranteeing their interests. When "unknown" or non-local owners buy the land, it should always be checked whether this has a positive return for the community, jobs for example.
The environment hosting the l'eco-stay. If the hospitality is surrounded by nature, the good practices for sustainable tourism should always be supervised. Let's think about India, where structures are built in Natural Reserves and so they offer guests the chance to see local and wild animals. But if this implies taking away spaces from animals and putting them in danger… this is surely not something environment-friendly to do! Once more, it is of major importance to understand the owners' intentions.
The construction materials. Of course, bio-architecture is one of the decisive factors to understand whether the eco-stay is really green on nor. But building with woods doesn't automatically means to act sustainable: is it local wood? How many trees where cut? Where other trees planted?
Here are the 10 greenest and most beautiful eco-stays in the magic country of India.
1. House of Creativity



Santiniketan, in Western Bengala, is the cultural and artistic beating heart of the whole India. In this eco-friendly stay you can sleep in a Mud Villa or in the Mud Cottage, which are built with local mud, just as the traditional Indian houses. Guests are family to the owners: you'll be welcomed with open arms.
Prices: from 39€ per night in the cottage, for two people including breakfast 
2. A trolley on the River Tirthan



Looking for one of the best eco-stays in India surrounded by nature? River Tirthan is the only one in the region of Himachal Pradesh where no dam was built: locals fought so much to protect the natural environment along the river that the only way of reaching the Abode of Woods, a guesthouse all surrounded by trees is… a trolley hanging from a cord!
Prices: from 28€ per person per night, full room and board
3. Asana, Pranayama, Goseva, Kirtan



Do you actually know what they are? At the Govardhan Ecovillage, about a hundred kilometers from Mumbai, you can try all these holistic arts during the daily retreats. But not only that, but there's also a garden with medical herbs to recharge your energies.
Prices: from 46€ per two people per night, with full room and board
4. An eco-stay with a passion for recycling



Walking around Kanatal you'll realize how everything comes from recycling materials: doors, windows, and even glasses (that were collected after a prestigious showroom). Wellness and services are guaranteed of course, as well as the gorgeous glimpses from over the clouds!
Prices: from 83€ per night, full board 
5. Mud House a safari adventure



The Jim Corbett Mud House is Ecoplore-certified! We've seen which golden rules should follow an eco-stay… and this one surely does it! The Mud Cottages are managed by the locals and are just two steps away from their villages and from the Jim Corbett National Park, where safari will bring you at the discovery the wild animals in the unspoiled nature of India.
Prices: from 52,40€ per night, for two people and full board 
6. Peace + splendor + sustainability



Amer is an oasis of peace and relax just a stone's throw away from Jaipur and its hustle and bustle. This luxurious villa is entirely made out of stone and every detail was hand-made by a local artisan. Waters are reused, light bulbs consume lower energy and the rich breakfast is made with zero kilometer products as well.
Prices: from 122,35€ per night per 2 person, including breakfast
7. An eco-cottage in the heart of Himalaya



Cottage Kumaoni is immersed in the Silent Valley, where silence and peace reign here (do you know all the benefits of silence?). You can go guided-trekking on the Himalaya and surround yourself with nature, or dive into rivers and explore the waterfalls… in this property of over 100 hectares you cannot get bored.
Prices: from 53€ per night per two people, included breakfast 
8. Green retreat and local architecture



If you're looking for an isolated spot where to spend a green retreat, the Nag Tibba Ecovillage, one of the best eco-stays in India, is definitely isolated. After walking for 2 km you reach this spectacular place (and the view is breathtaking as well) and you'll be welcomed with a glass of Buransh. Cottages are built with mud, as the Koti Banal typical architecture.
Prices: from 90€ per night with full board 
9. The eco-village owned by the community



Waking up in the Dayara Bugyal Eco-village and looking out of the window… only means facing a high, snowy, and breathtaking mountain! Everything here is managed by the women of the villages nearby and it's made out of wood, stone, and mud, following bio-architecture's laws. From here, you can explore many routes and itineraries among the peaks of India.
Prices: from 26€ per night, for two people in the dormitory (+lunch and dinner); from 83,74€  in the Mud House with full board 
10. Discovering authentic tastes



In a pepper and coffee plantation of Southern India, the Kodaikanal House of Love is one of the most original eco-stays in India, with a passion for the authenticity of locally grown products. Whether you choose to overnight in the tents or in the wooden houses or even in the dormitory, you can taste the real India with its spices, 0 km milk and biological vegetables. If you're lucky you might also spot the elephants!
Prices: from 51 € per night for 2 people, with breakfast included. 
Which of these eco-stays in India is your favorite?
Featured image: Kolkata, India. Photo by Martin Jernberg via unsplash