These beautiful green farm holidays in Veneto are the perfect starting point to discover this special land and its unique places.
Art cities, touristic resorts, majestic mountains, green itineraries and excellent food. In Veneto, you can discover all this by staying on green farm holidays and respecting the environment. In Veneto you can never get bored: the landscapes are breathtaking and you can do a lot of involving activities.
If you are planning to on holiday in this beautiful land, why don't you opt for sustainable accommodation? By choosing these green farm holidays you can relax, be surrounded by nature and respect the environment.
Find out more about the 10 best green farm holidays in Veneto.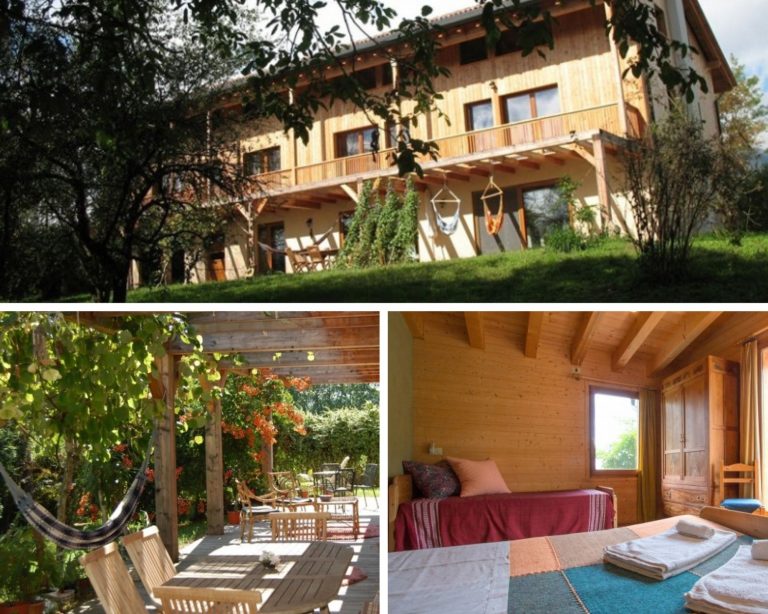 The word that best describes this accommodation not far from the Dolomites and Belluno is regenerating. You will be accommodating in a green building made of a special wood – the Soligno one- that doesn't contain harmful substances. The sweet perfume of this wood creates a relaxing atmosphere. The farm holidays has also a restaurant, where you can tempt the palate with delicious vegan dishes made with locally grown ingredients.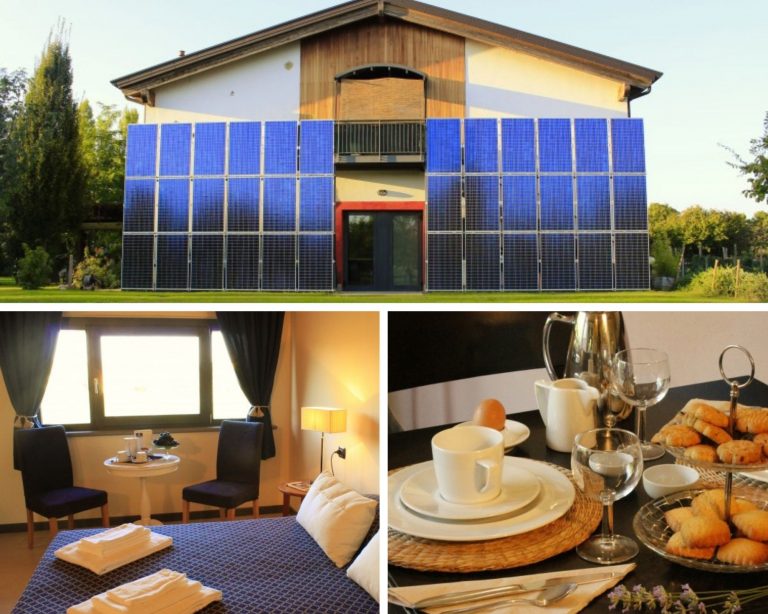 If you are looking for accommodation surrounded by nature which isn't too far away from places of interest and tourist resorts, the Tirtha farm holiday is the best choice. It is located in Pescantina, a stone's throw away from Verona and Lake Garda. In addition to this, Tirtha is not far from the Adige river: for this reason, you can go for walks or ride your bike along the river. You also have the opportunity to ride horses and canoeing. Besides, the Tirtha farm holiday is a cultural centre, too. A lot of artistic and cultural events take place there.
3. Il Porcellino farm holiday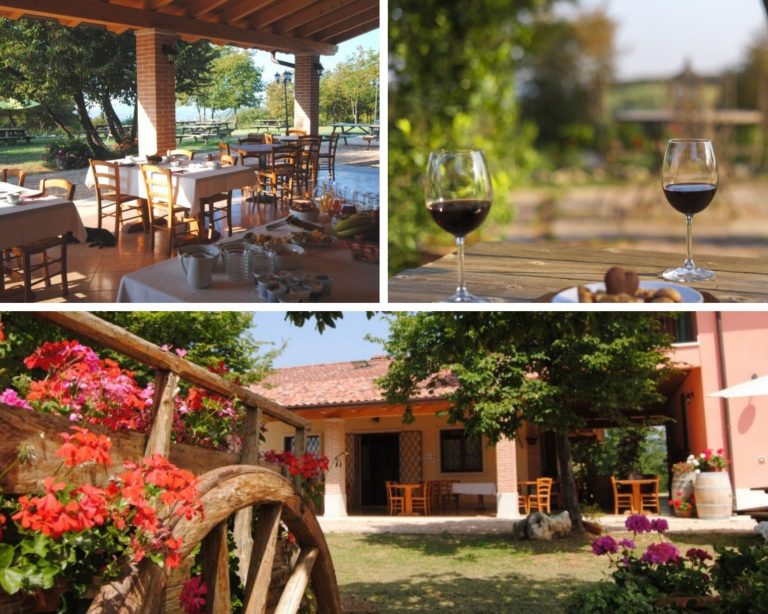 In this accommodation near Verona the attention of the guests is as much important as the one for the environment. The areas were thoughtfully designed so you can have the most pleasant stay possible. The accommodation overlooks the lushes hills of Verona and this strategic position is the perfect starting point for several green itineraries. In the outdoor area, guests can enjoy breakfast and taste genuine homemade food.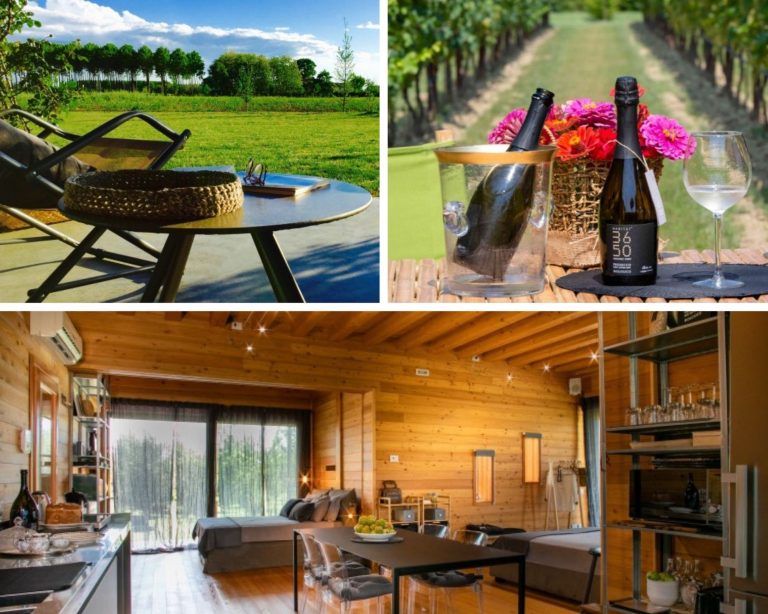 This charming accommodation is only 20 kilometres far from Venice and it is located in a 60.000 square metres wide private green area. You will stay in a zero-emission building made of pine and larch woods surrounded by a lush vineyard where organic Prosecco is produced. In addition to this, you can also taste other organic and locally grown products such as fruit and vegetable. You can either recharge your batteries or visit the surroundings, easily reaching Padua, Treviso, Jesolo and other beautiful places.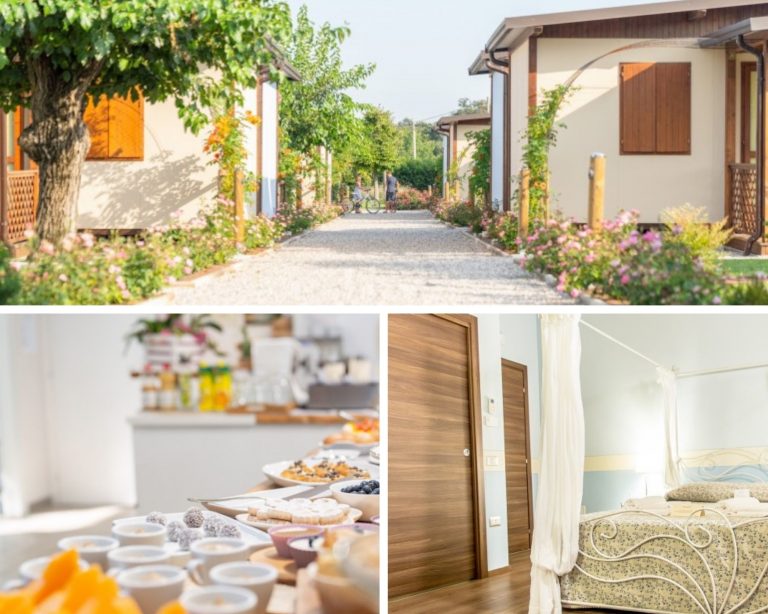 This accommodation is in Valeggio sul Mincio, a beautiful small town not far from Lake Garda. You can stay in the rooms of the major building, which is an ancient private house or opt for camping pitches and mobile homes. In Le Nosare you can just relax and meet the animals of the farmhouse. If you are a sports lover you can't miss the 48 kilometres long bike path: by starting from Peschiera del Garda and riding along the Mincio river you reach the centre of Mantova. Moreover, you can also enjoy a pleasant day in the pristine nature of Sigurtà Park or choose the other theme parks of the area.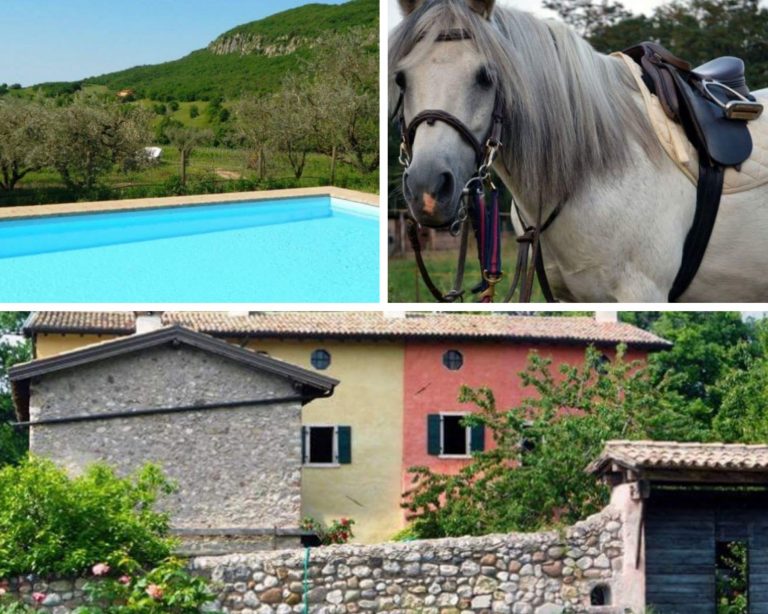 The location of Il Rovero is an ancient court near Lake Garda. Guests have the opportunity to stay in comfortable apartments decorated with natural elements. This accommodation is perfect for families that travel with their dogs. In the surrounding area, there are several paths and itineraries suitable for both children and grownups. Il Rovero has also a stable. Moreover, there you have the opportunity to buy local homemade products such as organic wine and olive oil.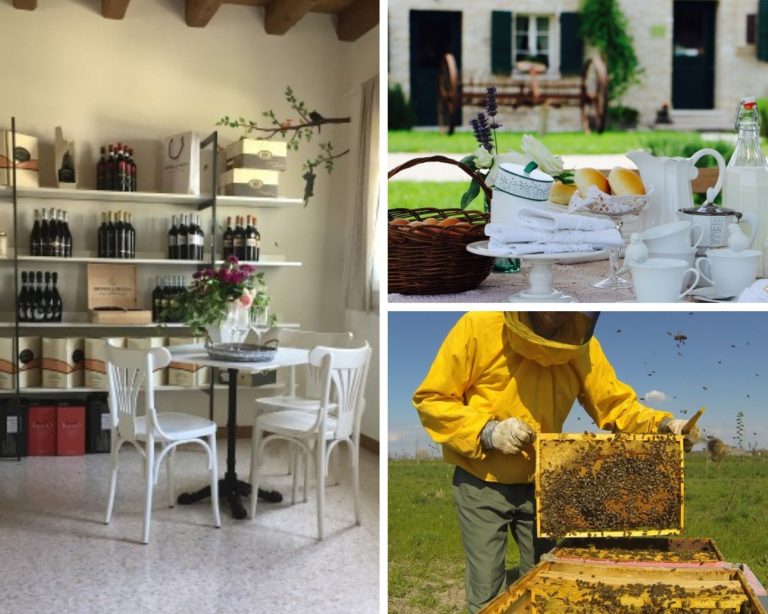 If you want to go on holiday at the seaside with your family and friends but you also wish to be far from tourist areas, Altrove meets all your needs. This accommodation is in a quiet green area from which you can easily reach some of the most famous resorts of Veneto, such as Bibbione. You can also visit Venice and Trieste. The farm holiday offers apartments equipped with all comforts, a park where you can relax and practise some activities like yoga and tastings of local products.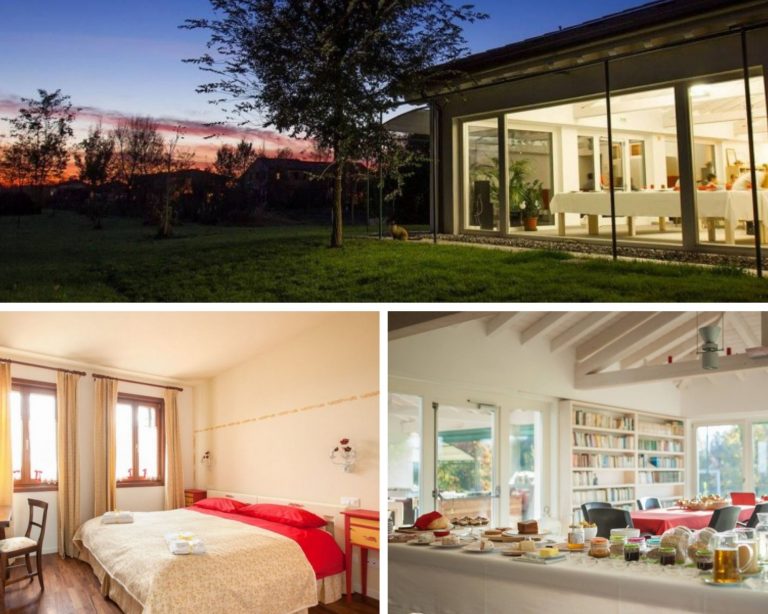 Settecentoalberi is a farm between the Alps and Venice. The rooms have natural materials and every morning you can have a tasty breakfast, during which you can taste genuine homemade food. Here you can relax in the park or book a cooking lesson.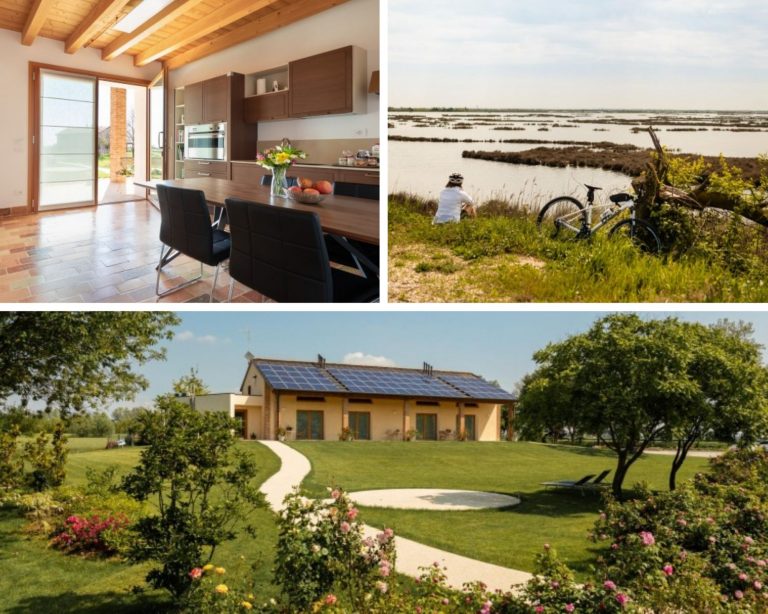 Since your arrival on this farm holiday in the Venetian countryside, you will feel at home, thanks to a warm atmosphere. This green accommodation in the past was a private house. Guests stay in new, wide and studied in detail apartments. The farm is dedicated to the plantation of roses, hortensia and other flowers and small bushes. Therefore you can go for walks or relax in a lush garden and admire these wonderful flowers.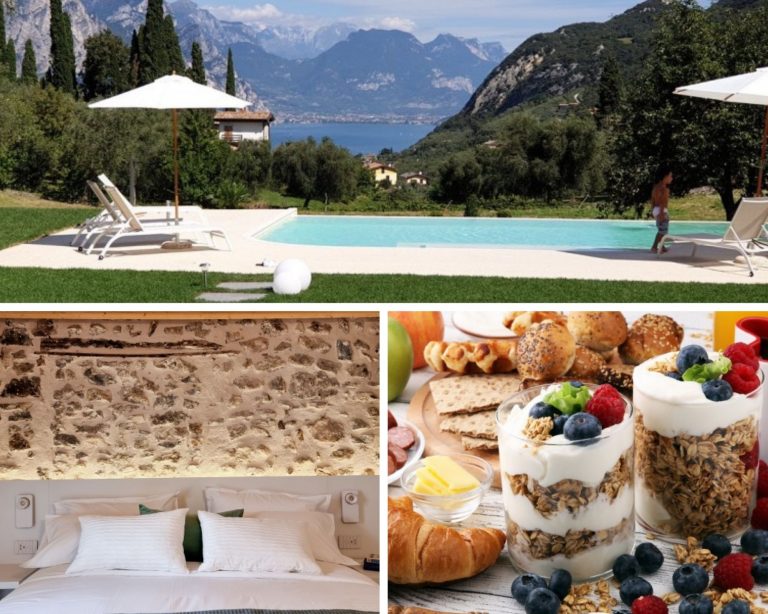 This B&B in Malcesine, a village on Lake Garda, perfectly combines elegance and sustainability. This accommodation is perfect for those who want a relaxing stay. The rooms and the common area were designed to have a minimum environmental impact and to reduce CO2 emissions. You can relax by the pool overlooking olive groves and have a glass of refined local wine. The offered products are local and organic.
In Veneto everyone is happy! Choose your favourite farm holidays and have an unforgettable stay!