A new way of thinking tourism is necessary to invert the ongoing environmental problems all over the world. This is regenerative travel.
Expanding the positive aspects of sustainable travel, whose aim is to slow down the impact of tourism, regenerative travel tries to offer a different way to relate to nature. From this point of view, the quantity of tourists is not as important as their quality.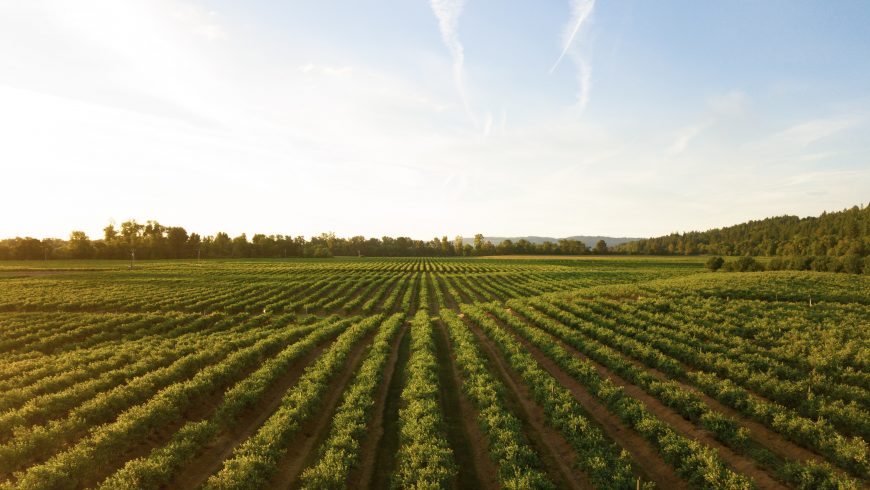 Hosts can create a space of interaction, where guests can appreciate and learn what that destination can offer. By doing so, travellers can understand the different kinds of capital, which are financial, natural, human, produced and social. And, by that, starting to shift their behaviour toward respect and enhancement of the capitals. All travel destinations need visitors who are aware of their potential positive and negative influence on that place and do their best to respect it.
Let's see sustainable hospitality in Croatia where you will taste real organic and km zero food.
On the magnificent island of Žut in the Kornati archipelago, you can enjoy the original flavors of the sea and the land. Fešta restaurant offers every day freshly prepared meals. Fish and shellfish come from top-quality fishermen of the island. Moreover, the Kornati-fisherman cooking style will amaze your taste.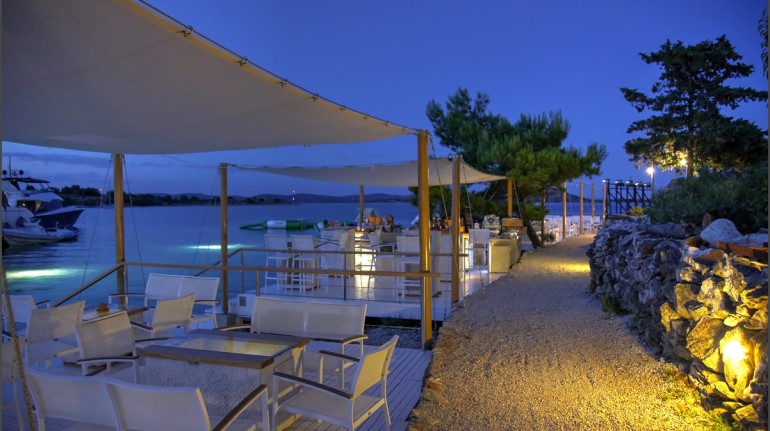 In the morning you can smell home-made bread, coming directly from the restaurant's oven. The olive oil used in the kitchen and served on the table is completely made of local olives. After your meal, you can enjoy the fresh sea breeze on the beach drinking one of the cocktails from Fešta's lounge-bar.
All the food served in the restaurant comes from local farms and fishermen. This restaurant is a key piece for the economic fabric of this island.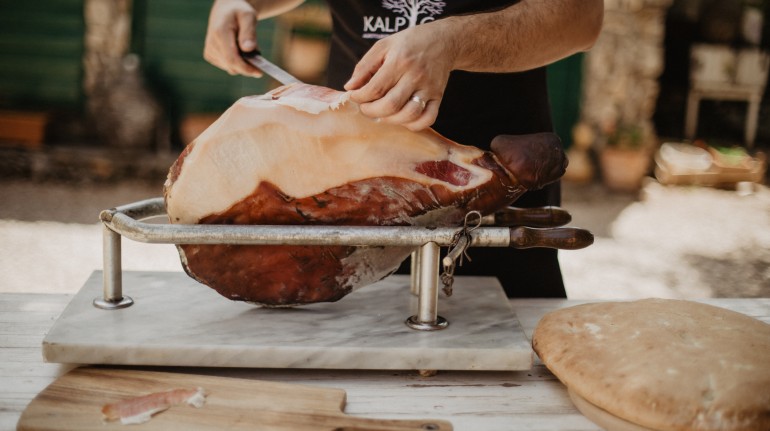 An eco-friendly Bed & Breakfast and farmhouse located nearby Krka National Park and the old Dalmatian town of Šibenik, in the village of Radonić. Here, you can try what really is Dalmatian cuisine. Kalpić family harvests daily fresh vegetables and herbs from their garden. In addition, the flavourous eggs you will taste are all products from their hens. However, Dalmatian ham could be one of the most famous products of Dalmatian cuisine. Of course, you can enjoy here its seasoned and delicate flavor with a glass of local wine.
Located in the city of  Zminj, Casa Mtiki is an old Istrian farmhouse built in 1835. Sonja, the innkeeper, renovated the building in 1994 in a traditional Istrian architectural style. Since then, she has created in the farmhouse a very lively community.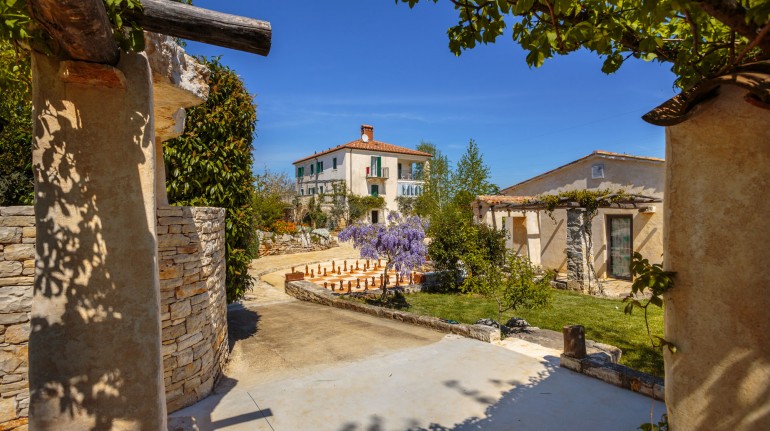 Casa Matiki is popular for delicious meals from local ingredients. Every morning you can enjoy an energizing breakfast with homemade bread, cakes, and marmalades. Moreover, the eggs are picked every day from the chicken in the outlying farm.
Villa Dvor is an eco-friendly hotel in Omiš. It will be love at first sight. In fact, the hotel lies on a rocky slope between the Cetina river and the sea. However, what you can find here is not only a breathtaking view. Your mouth will be cheerful after eating local specialties from the Poljica area and Croatian dishes in general. Villa Dvor's restaurant offers organically grown local ingredients and self-produced wine.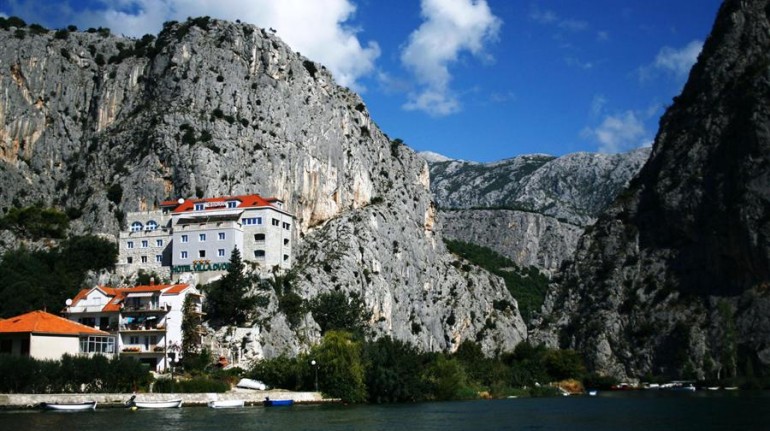 In addition, this facility also prioritizes the environmental sustainability of the area. They focused on using renewable only sources for heating and lighting. Moreover, they recycle their organic waste in their own composting unit. The obtained compost goes directly to the vegetable garden, where it nourishes what will be food for the guests. Also soaps, shampoos other detergents are biodegradable, which makes this hotel a real pearl in the sustainability field.
All of these measures contribute to an equal relationship between men and nature. That's why this is a perfect destination for what we call regenerative travel.
cover photo via Unsplash