From organic farmhouses in the countryside to glamping by the sea, discover the best destinations for a green holiday in Sicily.
Sicily is an island with so many beautiful places where you can spend your green stay in nature. Certainly, the pandemic and the lockdown have increased the desire to spend a few days close to nature, whether it is a weekend or a real holiday.
Are you looking forward to disconnecting from the stress of the city? Dream of journey among natural beauty and tranquillity? Discover 10 stunning locations in Sicily for a perfect green holiday surrounded by nature.
1.Looking at the sea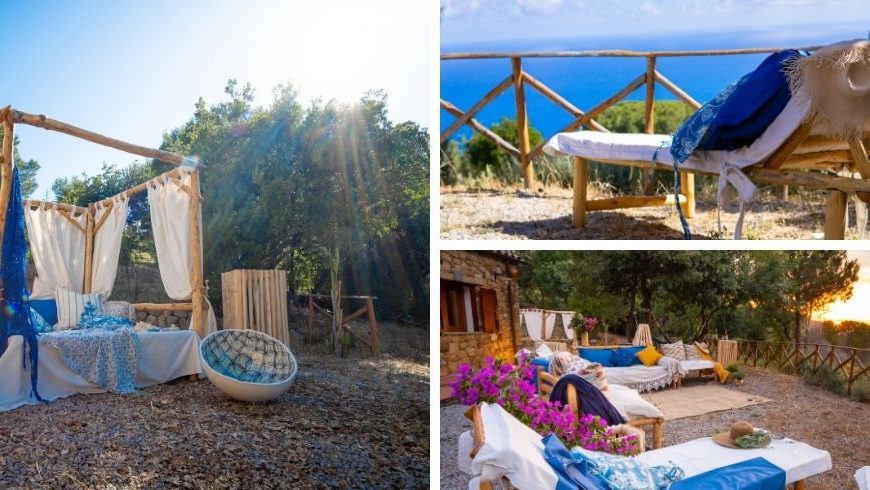 A window on the enchanting Mediterranean Sea: you can do it in this wonderful eco-Cottage! In fact, it is situated in the heart of the Pineta Reserve of the Parco Delle Madonie and it's perfect for a green holiday. You can relax in the greenery and enjoy spectacular panoramic views. In order to encourage local craftsmanship, you will also find beautiful handmade works of art that you can purchase. This supports the work of local artists and craftsmen. What are you waiting for?
Info: TERRE DI BEA COTTAGE BY THE SEA
2.At the foot of Etna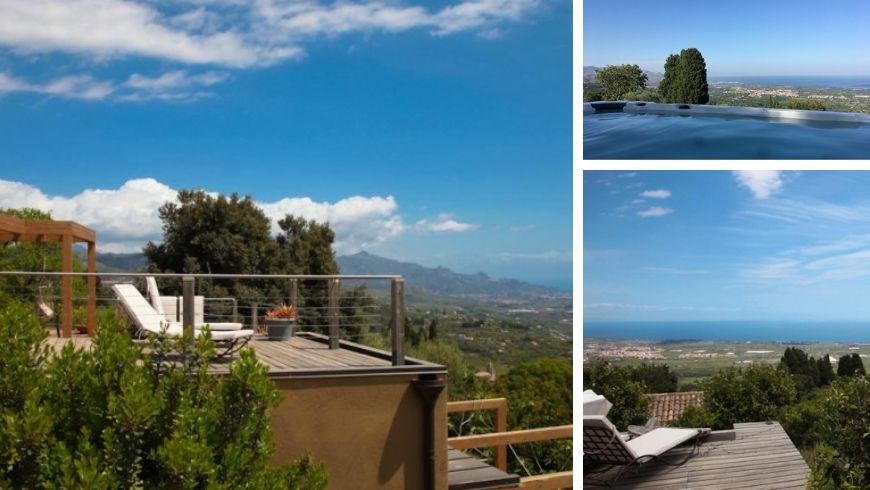 Close to Catania and Messina, this organic farm will be perfect for live a unique experience. Organize your eco-sustainable holiday in this comfortable and green accommodation. The surrounding area is perfect for moments in contact with nature while respecting the environment. In addition to this, the owners of the farm will be available to show you places to visit and breathtaking landscapes, for example with the Etna train.
Info: BagolArea EcoFarm sull'Etna
3.Monti Iblei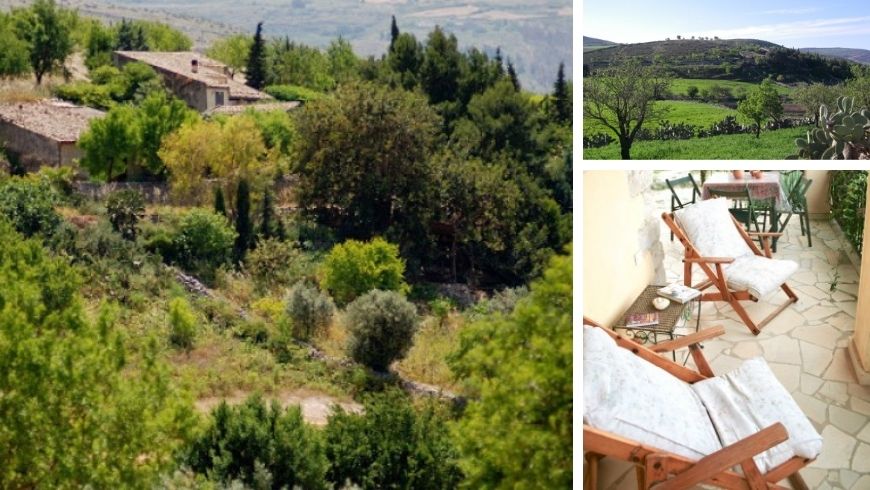 Think global and act local: this is the motto of the eco B&B located at the foot of the Monti Iblei between Comiso and Chiaramonte Gulfi. A perfect destination to enjoy your family holidays or a weekend of relaxation with your friends. Also a great spot for your sports in nature: trekking, hiking or rent bicycles are some of the services available. Discover this amazing destination surrounded by nature!
Info: Case Caro Carrubo Rustico B&B
4.Glamping surrounded by nature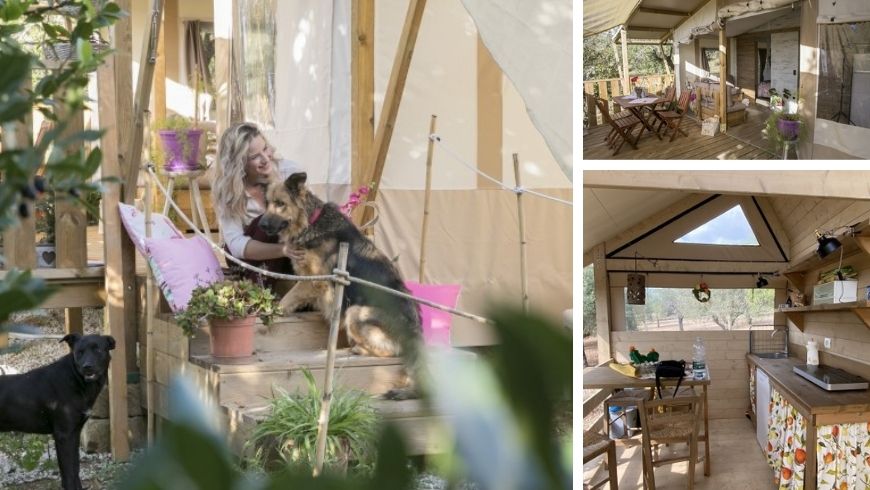 Are you wondering what glamping is? Simple! It's a new way of experiencing a holiday in nature, staying in a structure that combines the authenticity of camping with the comfort of a traditional house. This is an eco-glamping where you can be disconnected from the stress of the city. In addition, you can choose from a wide range of activities, from wine tastings to cycling tours. This and much more awaits you in the beautiful Sicilian countryside!
Info: Ciriga Sicily Glamping
5.Holiday in the Masseria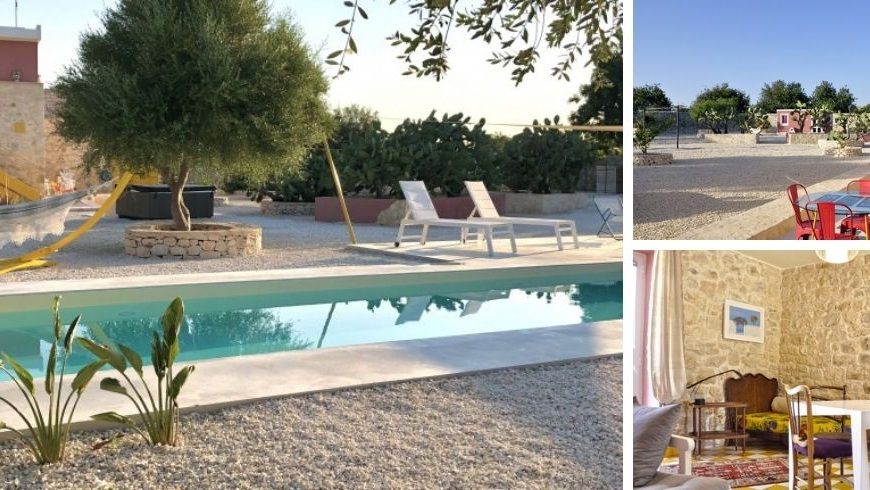 An old farmhouse immersed in the Ragusa countryside a few kilometers from the sea. Surrounded by rich vegetation and friendly animals such as cows and horses. Moreover, there is the possibility to make fantastic activities such as horse-riding or play golf and tennis. This accommodation also has a small terrace with a splendid view of the surrounding countryside, it's perfect for relaxing and live a unique experience.
Info: Casa Farlissa
6.Nebrodi's Park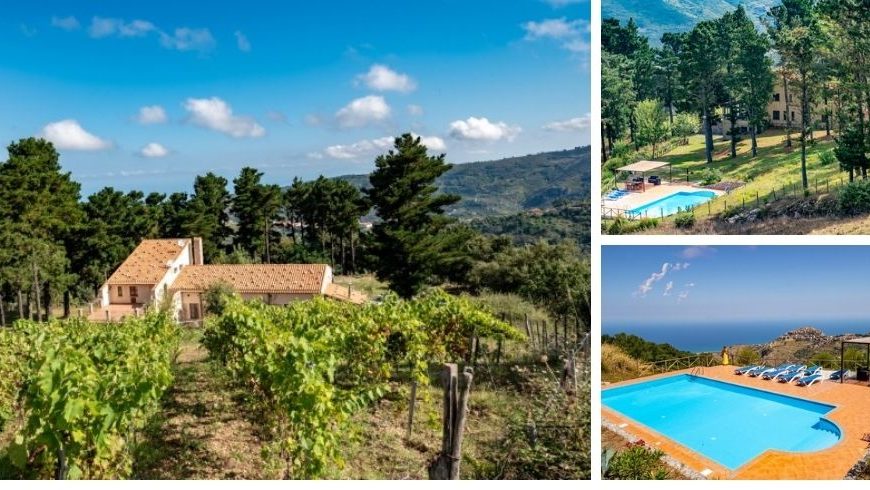 This green home is surrounded by the Nebrodi Park, with an incredible panoramic view of the vineyards and the sea. It is also perfect for enjoying an experience in the company of friends or family, with its 8 bedrooms each with a private bathroom. As an alternative to the swimming pool, there are also nature trails to explore the surrounding area.
Info: La Collina dei Nebrodi
7.Alcantara's Park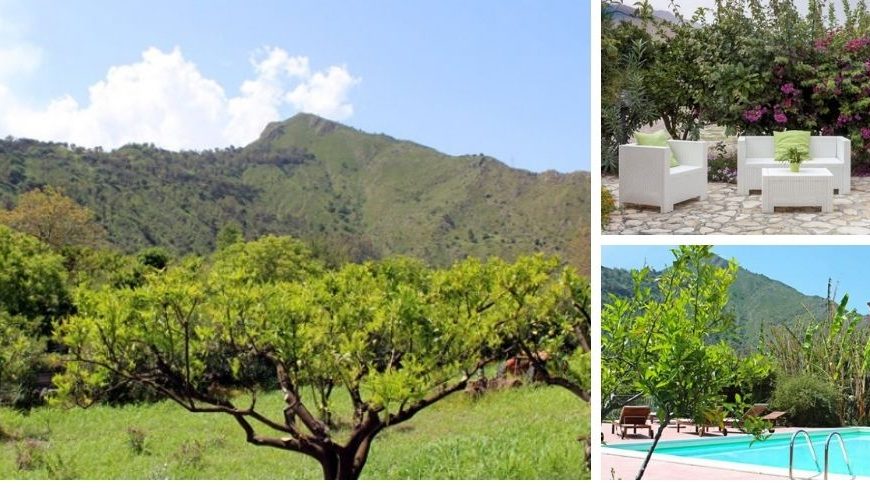 Between Taormina and Etna in the heart of the Alcantara Gorge Park, there is this amazing green home. This wonderful estate is surrounded by nature and from here you can easily reach places like Noto, Messina, Taormina, and Giardini Naxos. There is also a wellness center, some games for children, a reading room, bicycles, and a restaurant!
Info: Casale Romano
8.Sustainable and Camping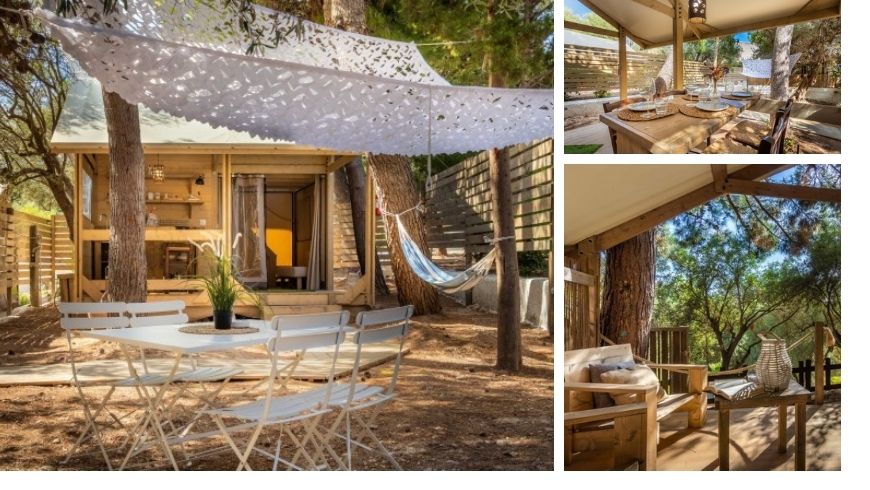 Another example of glamping, this time in the Syracuse countryside, is this beautiful campsite where you can combine sustainability and luxury. In fact, you will have the opportunity to sleep in nature without giving up the comforts of a traditional house.  It's also perfect for your sports holidays: there are so many activities to do in the surrounding area!
Info: Glamping Paradiso del mare Avola
9.Find Balance in the Nature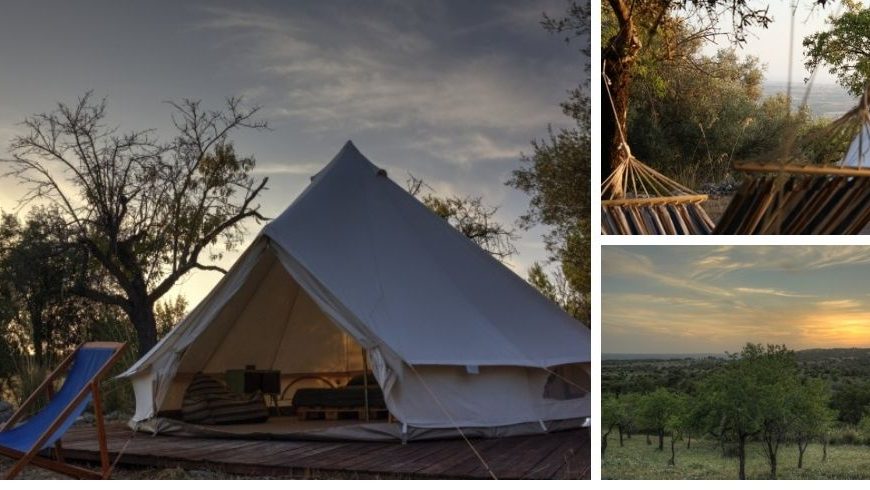 In the Sicilian countryside, you can experience unforgettable moments in nature. The structures are made entirely of sustainable materials, guaranteeing minimal environmental impact. The landscapes you can admire from your glamping tent will transform your stay into a unique experience, marked by the sounds and rhythms of nature.
Info: Shauri Glamping
10.Inside Noto's Countryside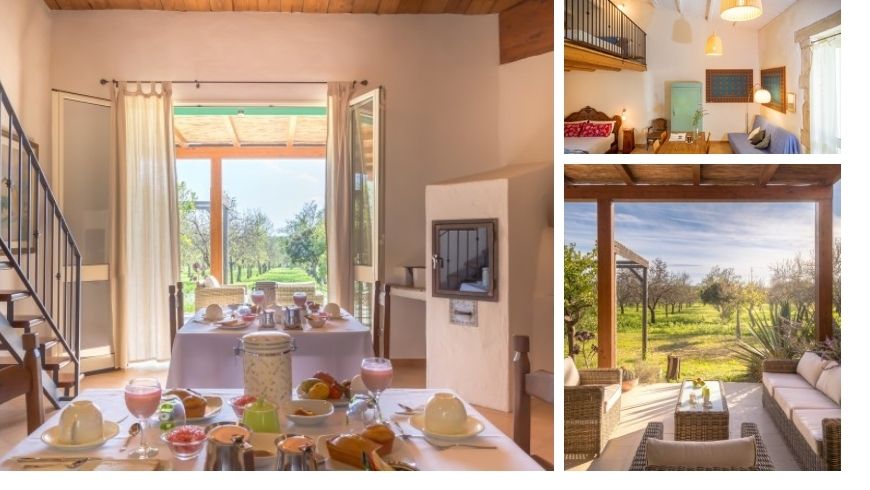 This country house is situated in a cozy and charming environment, 100% powered by clean and renewable energy sources. From the large veranda and outdoor lounge, you can relax and enjoy the unique flavours of Sicilian cuisine. Located between the sea and the hills of Noto, this location surrounded by nature is perfect for discovering the variety of Sicilian landscapes.
Info: Mille Mandorli B&Bio
From natural parks to the sea: discover the best places surrounded by nature in Sicily. Choose one of the eco-friendly locations we have suggested and enjoy your holiday surrounded by greenery!