A corporate gift is a simple gesture that allows you to show gratitude towards your employees and, consequently, to create a pleasant and performing work environment. And if you decide to focus on ecological gifts, you choose to invest in a fairer world, demonstrating the concrete commitment to the sustainability of your company. Here you will find 3 ecological gift ideas for your employees that are perfect for any occasion: no more trivial objects that end up being thrown away, but experiences that can enhance the commitment of each employee and communicate your brand image and corporate values.
Our ecological gift ideas for employees
Easy to do, customizable, suitable for any budget and above all sustainable: here are our ideas for your green corporate gifts.
A green experience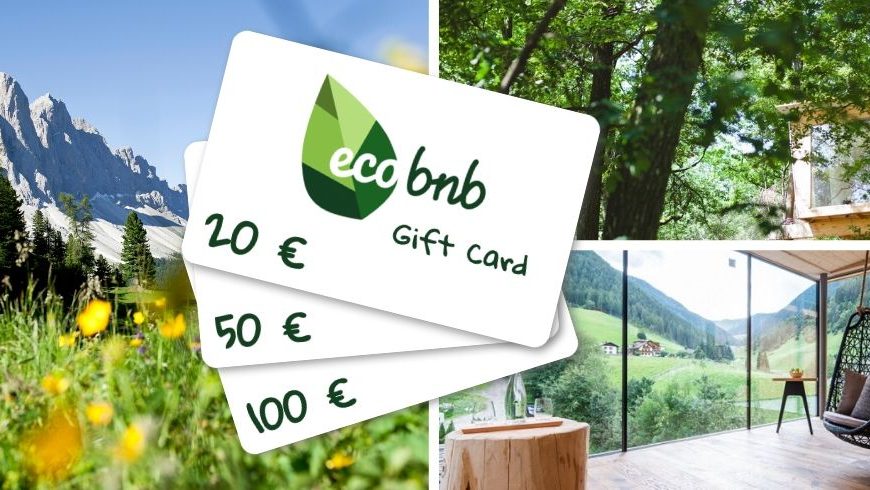 Among the ecological gift ideas for your employees, the Ecobnb Gift Card can't miss. It is a Gift Card that allows you to book green stays in the many accommodation facilities in our network: the recipient can sleep in a tree house, discover peasant life in an organic farmhouse or relax in eco-sustainable hotels scattered throughout Europe. A gift with a thousand possibilities. Your employees will never forget it!
A tree planted in Italy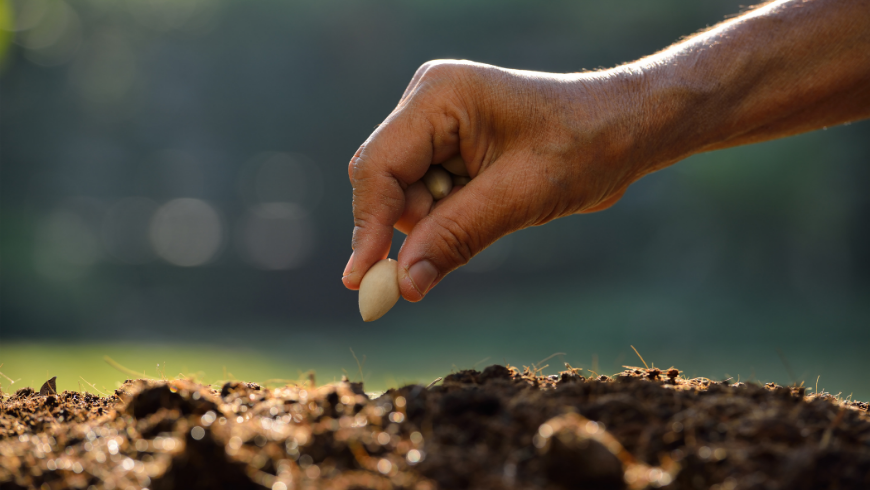 Do you know that planting a tree is the best way to combat global warming? Ecobnb, in collaboration with some accommodations, can plant trees in your name (and in the name of your employees) in different areas of Italy, allowing you to monitor their status on the web and visit them on site. Show your employees that your company cares and is at the forefront of the fight against climate change.
A sustainable holiday at high altitude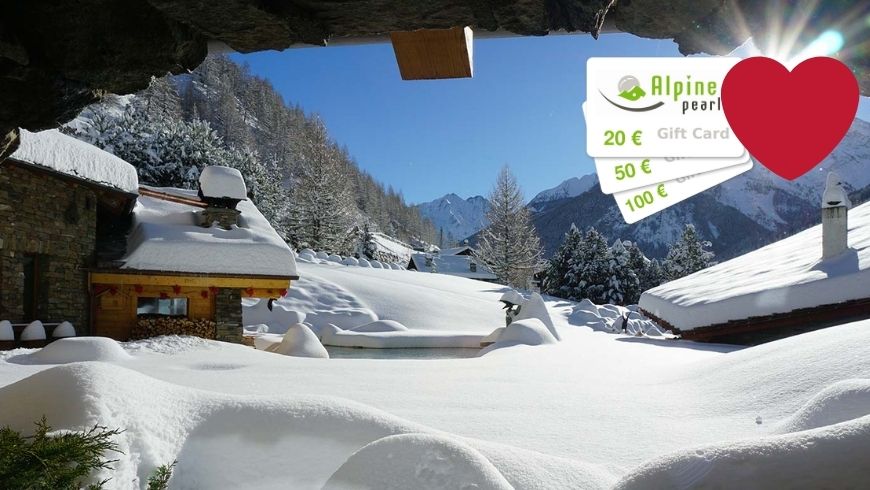 Our Alpine Pearls Gift Cards are perfect corporate gifts that are sure to impress. These are digital coupons that allow you to book and experience (within 12 months of activation) a sustainable holiday in the Alpine Pearls, over 20 mountain destinations that promote slow mobility. You will allow your staff to immerse themselves in nature, improving their mood and productivity, to discover fascinating landscapes and experience life in the Alps between snowshoeing, electric bike rides and hiking trails.
Choose ecological gifts for your employees: a good choice for your company and a good choice for our planet.